August 31 Peace Love Activism
BLACK HISTORY
Houston Riot
August 31, 1918: President Wilson granted clemency to ten other soldiers involved in the Houston Riot (see August 23, 1917) by commuting their death sentences to life in prison. (BH, see February – August 1919; RR, see Sept 29)
Emmett Till
August 31, 1955: Emmett Till's decomposed corpse is pulled from Mississippi's Tallahatchie River. Moses Wright identifies the body from a ring with the initials L.T. (see Emmett Till)
Albany Movement
August 31, 1962: Judge J Robert Elliot denied lawyers a preliminary injunction to stop Albany, GA from practicing segregation. ML King asked President Kennedy to intervene in the racial troubles in Albany. (see Sept 9)
School desegregation
August 31, 1966: a decade after the United States Supreme Court's 1954 ruling in Brown v. Board of Education declaring racial segregation in public schools unconstitutional, many school districts throughout the South still maintained segregated public schools. In 1964, the United States Congress passed the Civil Rights Act, which contained a provision that conditioned federal funding for school districts on integration.

In 1966, twelve years after Brown, the United States Office of Education issued regulations to segregated districts that provided guidance on school desegregation and required that segregated districts submit integration plans to the federal government. Noncompliant districts risked losing federal funds under the Civil Rights Act.

 Alabama's legislature responded by passing a bill proposed by Governor George Wallace, forbidding Alabama school districts from entering into desegregation agreements with the federal government. At legislative hearings, representatives of Alabama's teachers' unions spoke against the bill and warned that it would put twenty-four million dollars of federal funding for Alabama schools at risk. Nevertheless, the bill passed the Alabama Senate almost unanimously on August 31, 1966, with only seven members voting against it. Shortly after, the Alabama House of Representatives passed the bill, and Governor Wallace signed it into law on September 9, 1966.

In the wake of the law's passage, several Alabama school districts revised or rejected previously-negotiated desegregation plans. (BH, see Sept 6; SD, see Sept 12)
SOUTH AFRICA/APARTHEID
August 31, 1977: Ian Smith, espousing racial segregation, won the Rhodesian general election with 80% of overwhelmingly white electorate's vote.  (see Sept 11)
US Labor History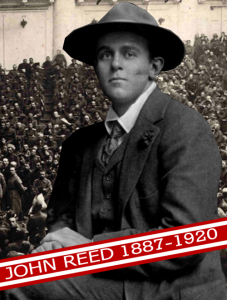 August 31, 1919: John Reed formed the Communist Labor Party in Chicago. The Party's motto: "Workers of the world, unite!" (see Nov 11)
Cultural Milestone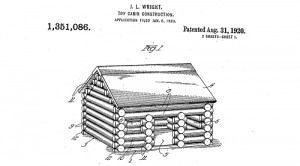 August 31, 1920: patent issued to John Lloyd Wright for "Toy-Cabin Construction," which are known as Lincoln Logs. (U.S. patent 1,351,086). (see June 13, 1923)
Marijuana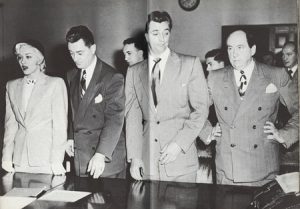 August 31, 1948:  local Los Angeles and Federal narcotics officers arrested Robert Mitchum, 31-year-old film star, and Lila Leeds, 20- year-old actress, and two other persons in a raid at Miss Leeds' Hollywood cottage in which a quantity of marijuana cigarettes were seized. (see February 25, 1949)
INDEPENDENCE DAYS
Malaya
August 31, 1957: Malaya independent from United Kingdom. (see October 2, 1958)
Trinidad and Tobago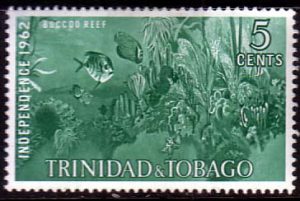 August 31, 1962:  Trinidad and Tobago independent from United Kingdom. (see July 22, 1963)
North Borneo
August 31, 1963:  North Borneo independent from United Kingdom. (see Dec 12)
Dissolution of the USSR/Kyrgyzstan and Uzbekistan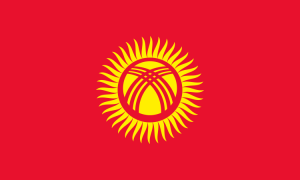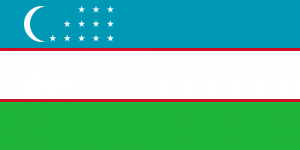 August 31, 1991:  Kyrgyzstan and Uzbekistan declared independence from the Soviet Union. (Dissolution, see Sept 9; ID, see Sept 8)
August 31 Music et al
Max Roach
August 31 –September 6, 1960: Max Roach recorded We Insist! Max Roach's Freedom Now Suite album. The Penguin Guide to Jazz has awarded the album one of its rare crown accolades, in addition to featuring it as part of its Core Collection. (see Sept 5)
My Boyfriend's Back
August 31 – September 20, 1963:  the Angels started a three week run at Billboard No.1 with 'My Boyfriend's Back'. The writers of the song Bob Feldman, Jerry Goldstein and Richard Gottehrer were a trio of Brooklyn songwriter/producers who went on to write the hits 'Sorrow' and have the 1965 US No.11 single as The Strangeloves with 'I Want Candy'.
 
My Son, the Nut
August 31 – October 25, 1963, Allan Sherman's My Son, the Nut is the Billboard #1 album.
 
Merry Pranksters
August 31, 1965: The Merry Pranksters attended the Beatle concert at the Cow Palace outside San Francisco. (Beatles, see Sept 4 – 24; LSD see Sept)
August 31 - September 1, 1969: Performers: White Fox, Snowrabbit, Deacon John and the Electric Soul Train, Whizbang, Axis, Sweetwater, Lee Michaels, Oliver, Cat Mother and the All Night Newsboys, Spiral Staircase, It's A Beautiful Day, Country Joe and the Fish, Byrds, Youngbloods, Canned Heat, Pot Liquor, Chicago (Transit Authority), Tyrannosaurus Rex, Santana, Iron Butterfly, Jefferson Airplane, Grateful Dead, and Janis Joplin.
John Lennon testified
August 31, 1974: in federal court, John Lennon testified the Nixon administration tried to have him deported because of his involvement with the anti-war demonstrations at the 1972 Republican convention in Miami. (see Sept 23)
Victor Jara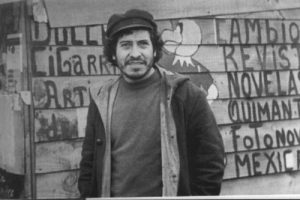 August 31, 1971, Victor Jara: while travelling in Chile, Jerry Rubin, Stew Albert, and Phil Ochs meet Victor Jara, the activist folksinger whose songs helped elect Allende. (see September 11, 1973)
 
Vietnam
DRAFT CARD BURNING
August 31, 1965: President Johnson signed a law making the burning of draft cards a federal offense subject to a five-year prison sentence and $1000 fine. In response to the law and in protest of the war in Vietnam, the student-run National Coordinating Committee to End the War in Vietnam will stage the first public burning of a draft card in the United States on October 15, 1965. The constitutionality of the federal law was upheld by the US Supreme Court in US v. O'Brien (May 27, 1968) (Draft Card Burning, see Oct 15; Vietnam, see Sept 25)
Senate Preparedness Investigating Committee
August 31, 1967:  Senate Preparedness Investigating Committee issues a call to step up bombing against the North, declaring that McNamara had "shackled" the air war against Hanoi, and calling for "closure, neutralization, or isolation of Haiphong." President Johnson, attempting to placate Congressional "hawks" and the Joint Chiefs of Staff, expanded the approved list of targets in the north, authorizing strikes against bridges, barracks, and railyards in the Hanoi-Haipong area and additional targets in the previously restricted areas along the Chinese border. (see Sept 10)
August 31 Peace Love Activism
AIDS
Ryan White
August 31, 1987: White enrolled at Hamilton Heights High School, Cicero, IN and was greeted by school principal Tony Cook, school system superintendent Bob G. Carnal, and a handful of students who had been educated about AIDS and were unafraid to shake White's hand. [In high school White drove a red Mustang convertible, a gift from Michael Jackson.] (AIDS, see Oct 11; see Ryan White)
Irish Troubles
August 31, 1994:  the Provisional Irish Republican Army announced a "complete cessation of military operations." (from February 1996 until July 1997, the Provisional IRA called off its 1994 ceasefire because of its dissatisfaction with the state of negotiations.) (see Feb 18, 1996)
IRAQ
Iraqi forces
August 31, 1996: Iraqi forces launched an offensive into the northern No-Fly Zone and capture Arbil. (see Sept 3)
Iraq War II
August 31, 2010:  President Obama declared an end to the seven-year American combat mission in Iraq, saying that the United States had met its responsibility to that country and that it was now time to turn to pressing problems at home. (see December 18, 2011)
Cultural Milestone
---
August 31, 2001: the last new episode of Mr Roger's Neighborhood broadcast. PBS will regularly broadcast reruns until August 2007. Fred Rogers died on February 27, 2003. (see April 28, 2003)
---
Hurricane Katrina
August 31, 2005: New Orleans's Mayor Ray Nagin announced that the planned sandbagging of the 17th Street Canal levee breach had failed. At the time, 85% of the city was underwater. President Bush returned early to Washington from vacationing at his ranch in Crawford, Texas. Though he does not stop in Louisiana, Air Force One flies low over the Gulf Coast so that he can view the devastation in Air Force One. (see Sept 1)
Stop and Frisk Policy
August 31, 2011: Stop-and-frisk stats continued to show that the NYPD was conducting a record number of stops in 2011. From January to June there were 362,150 reported stop-and-frisks. (see Sept 6)
LGBTQ
August 31, 2015: the Supreme Court refused to allow Rowan County (Kentucky) Clerk Kim Davis who objects to same-sex marriage on religious grounds to continue to deny marriage licenses to all couples, gay or straight. Ms. Davis's lawyers filed an emergency application on Aug 28 with Justice Elena Kagan, the member of the Supreme Court who supervised cases arising from the judicial circuit that includes Kentucky. She referred the matter to the full court.

The Human Rights Campaign praised the Supreme Court's decision. "Ms. Davis has the fundamental right to believe what she likes," said JoDee Winterhof, the group's senior vice president for policy and political affairs. "But as a public servant, she does not have the right to pick and choose which laws she will follow or which services she will provide."
Women's Health
August 31, 2015: Judge Richard J. Leon of the United States District Court for the District of Columbia ruled that employers do not need to provide insurance coverage for contraception even if their objections were moral rather than religious.

The case concerned a group called March for Life, which was formed after the Supreme Court recognized a constitutional right to abortion in 1973 in Roe v. Wade. The group, Monday's decision said, "is a nonprofit, nonreligious pro-life organization."

It opposes methods of contraception that it says can amount to abortion, including hormonal products, intrauterine devices and emergency contraceptives. Many scientists disagree that those methods of contraception are equivalent to abortion. (see Nov 23)
August 31 Peace Love Activism,  August 31 Peace Love Activism, August 31 Peace Love Activism, August 31 Peace Love Activism, August 31 Peace Love Activism, August 31 Peace Love Activism, August 31 Peace Love Activism, August 31 Peace Love Activism, August 31 Peace Love Activism, August 31 Peace Love Activism, August 31 Peace Love Activism, August 31 Peace Love Activism, August 31 Peace Love Activism, August 31 Peace Love Activism, August 31 Peace Love Activism, August 31 Peace Love Activism, August 31 Peace Love Activism, 
Please follow and like us: