Unknown Legend Karen Dalton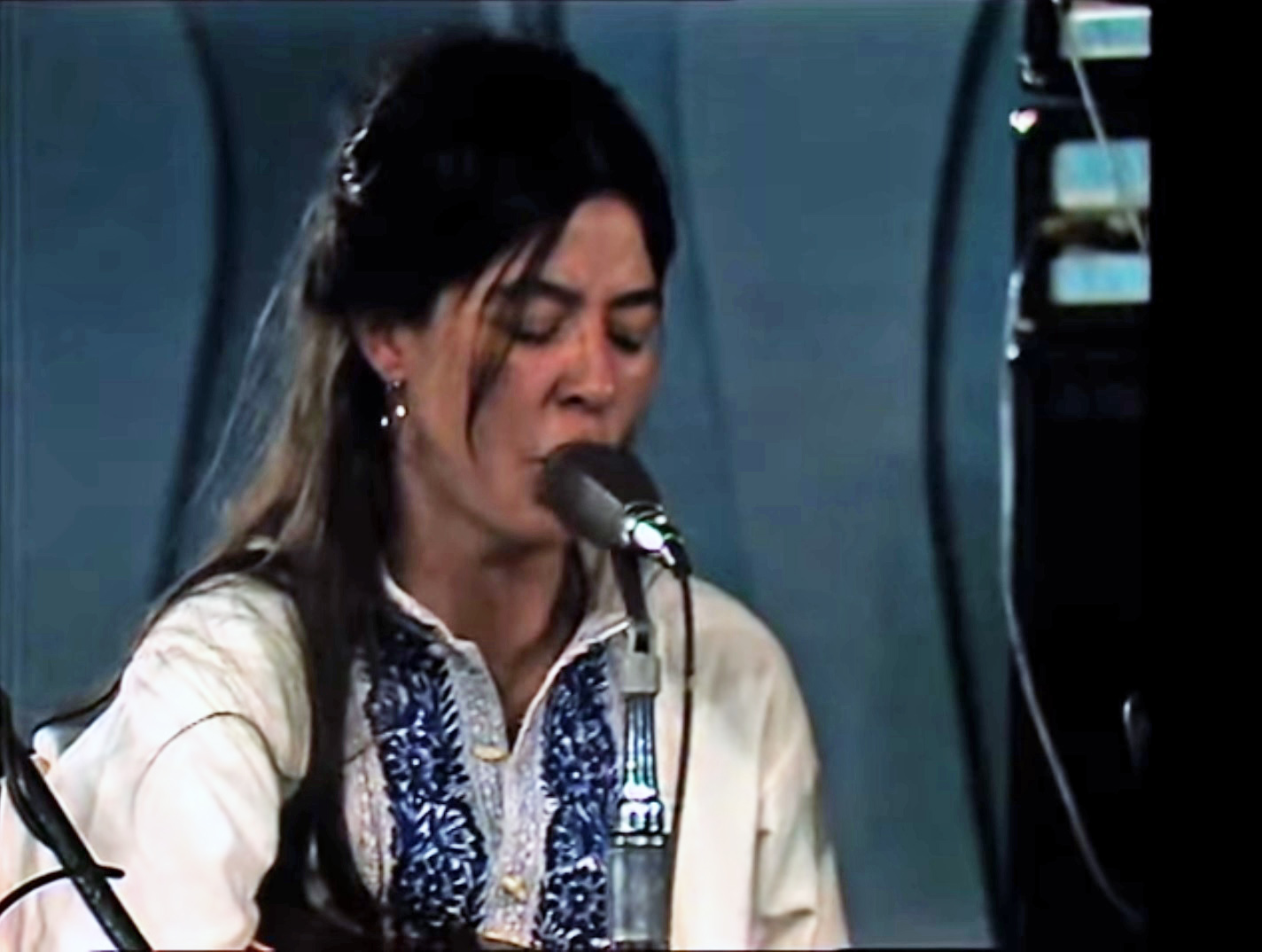 July 19, 1937 – March 19, 1993
All that shines is not truth
All that glitters does not shine
Rare beauty rarely shines, I find
Karen Dalton
Katie's Been Gone  sung by Dan LaFortune written by Bob Dylan and The Band
"My favorite singer in the place was Karen Dalton," writes Bob Dylan on p.12 of Chronicles: Volume One. "She was a tall white blues singer and guitar player, funky, lanky, and sultry. I'd actually met her before, run across her the previous summer outside Denver in a mountain pass town in a folk club. Karen had a voice like Billie Holiday's and played the guitar like Jimmy Reed and went all the way with it. I sang with her a couple of times."
Unknown Legend Karen Dalton
Ego

I like to think (foolishly) that I'm familiar with all the names of important performers from the 1960s.  Of course, "important" is a relative term.
Karen Dalton meets few of the typical measures of importance. She only recorded two studio albums and one of those she didn't realize she was recording.
At a time when singer-songwriters were emerging as the leaders, she covered others' songs.
Her voice was not particularly unique, yet as Dylan said above, it could have a Billie Holiday quality to it.
Authentic
In a TIMELINE site article, Peter Stampfel, who played in Dalton's backup band in the 70s and was a member of the Holy Modal Rounders, wrote in the liner notes to a Dalton reissue that she was "the only folk singer I ever met with an authentic 'folk' background. She came to the folk music scene under her own steam, as opposed to being 'discovered' and introduced to it by people already involved in it."
Unknown Legend Karen Dalton
Cherokee/Irish
Karen Cariker was born in Bonham, TX and raised in Enid, Oklahoma. Her mother may have had some Cherokee blood.  Her father a descendant of the Irish. Her first marriage was to Don Dalton.
Greenwich Village
In the early 60s she lived in Greenwich Village amongst the many folk musicians gathering there. She played the twelve string guitar and the banjo. At times she lived in Colorado. She later married Richard Tucker.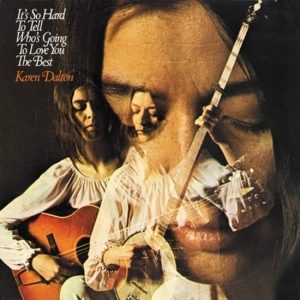 Of the two albums, the first was It's So Hard to Tell Who's Going to Love You the Best released in 1969 on Capitol. Producer Nik Venet had tried unsuccessfully to record Dalton, so he invited her to a Fred Neil session and asked her to cut Neil's "Little Bit of Rain" for his own private archives. She cut the entire album that night, most of the tracks in one take.
It was was re-released by Koch Records on CD in 1996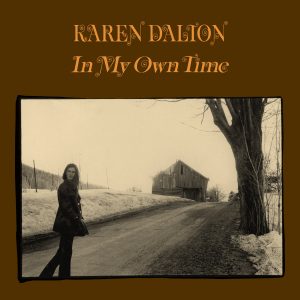 Dalton's recorded her second album, In My Own Time (1971) at Bearsville Studios and originally released by Woodstock Festival promoter Michael Lang's label, Just Sunshine Records. The album was produced and arranged by Harvey Brooks, who played bass on it. Piano player Richard Bell guested. Fred Neil ("She sure can sing the shit out of the blues") wrote the liner notes, and Elliot Landy took the cover photos.
The album's title is no accident (not that any are). Dalton did things at her own pace and the album was recorded over two years (1970 and 1071).
At AllMusic, Thom Jurek praised the album "a more polished effort than her cozy, somewhat more raw debut… If one can only possess one of Karen Dalton's albums, In My Own Time is the one. It creates a sound world that is simply unlike any other; it pushes the singer outside her comfort zone and therefore brings listeners to the place Dalton actually occupied as a singer. Without apology or concern for technique, she could make any song her own, creating a personal narrative that could reach outside the song itself, moving through her person and becoming the truth for the listener."
Check out her cover of Percy Sledge's "When A Man Loves A Woman"
Or her cover of Paul Butterfield's In My Own Dream.
Lang arranged for Dalton and band to tour Europe as the opening act for Santana. An odd opener for sure. We are very fortunate that there is a extended video of her show on May 1, 1971 at the Casino de Montreux Golden Rose Pop Festival in Montreux, Switzerland.
The album was reissued in 2006 and  Nick Cave wrote in its liner notes: "All of us in the Bad Seeds were huge Karen Dalton fans…  She's a blues singer to me. It's full of idiosyncrasies that you can't repeat – it's in her voice and it's just extraordinary. She is my absolute favorite blues singer – female blues singer."
Unknown Legend Karen Dalton
Cotton Eyed Joe
Joe Loop was one of the proprietors of The Attic, a short-lived Boulder, Colorado folk club. During its time, The Attic had several artists on their way to fame: David Crosby, Tim Hardin, and John Phillips.
In 1962 he recorded Dalton there.  Those tapes remained unreleased until 2007  when they became part of a 2 CD compilation called Cotton Eyed Joe, which was one one of the albums cut as well.
It was the first music of Dalton's released since her 1971 In My Own Time.
From the Austin Chronicle: Delmore Recordings' Mark Linn, who guided Cotton Eyed Joe onto the market and played an enormous role in this story, ultimately delivered the most poignant reflection on Dalton.
"There's a small amount of people that have the original records [who] were intensely affected by them – by her voice," he offers. "I think you can really feel the pain. She lived a hard musician's life. It wasn't about trendiness or stardom. It was about playing music.
"She wasn't really made for her time."
Unknown Legend Karen Dalton
Woodstock
From the same TIMELINE article above: After years in New York, Dalton relocated to rural Colorado, where she and her third husband lived in a tiny cabin in the near-abandoned town of Summerville. There, she descended further into her addictions. Eventually, she made her way back to upstate New York, where she lived in a trailer near the town of Woodstock. According to the biographical quotes and notes at the beginning of Karen Dalton: Songs, Poems, and Writings, Dalton was struggling with drugs and was HIV positive in the 1980s. The combination made her "fragile as a wisp." Still, she commuted to the city, "worked at low pay jobs, and struggled to stay alive.
Unknown Legend Karen Dalton
Death
Given her musical anonymity, it is not surprising that a haze surrounds Dalton's death.  The story was often that she died homeless on the streets of New York.
Not true. In a 2008 PopMatter interview, Dalton friend Joe Loop explained, " She was actually staying in a house owned by Peter Walker — a guitar player who lives up in Woodstock …. She was staying at his house — had been for quite some time — she was there when I got a hold of her. And, she told me, matter-of-factly, when I called her that she was "staying in this cabin this guy got me to croak in." Those were her words. We chatted and all that. Her son Lee was with her, taking care of her. And, actually, when she passed away, Peter Walker was with her in the room."
She died of AIDS.
Unknown Legend Karen Dalton
Remembering Mountains
In 2015, Tompkins Square Records released Remembering Mountains: Unheard Songs by Karen Dalton.
After she died, a number of writings or perhaps poems or perhaps lyrics without music were found. These words were given to several women to interpret.
According to a Pitchfork account: "Remembering Mountains is maybe the closest we'll ever get to hearing Dalton's own articulations of heartache, although plenty was communicated on her first two records, regardless of whether the words there were her own. Still, there's a palpable narrative here, a sense of loss and stillness, and it reanimates Dalton, if only for a moment. It's good to have her back."
Here is Patty Griffin's All That Shines Is Not Truth. An NPR article said:  She [Griffin] recorded "All That Shines" in an Austin church, filling both the structure and the song to the brim with swooping gospel vocals, piano and organ. 
All that shines is not truth
All that glitters does not shine
Real beauty rarely glitters so I find
Real beauty rarely glitters so I find
Broken diamonds on the floor
Fractured beauty into violence
Muddy waters that's for sure
Despite the mist
Unknown Legend Karen Dalton
Peter Walker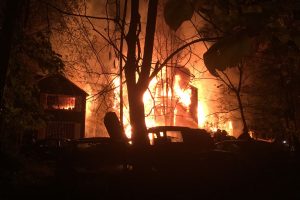 As often happens, delving into the life of one interesting person leads to another equally interesting person. Peter Walker, the person who sheltered Karen Dalton during her last days, still lives in Woodstock, NY.
In October 2018, his home–The Ark–burned down with all of its contents—including his guitars and items from his numerous world travels
A Go Fund Me page has been set up to assist Walker.
Unknown Legend Karen Dalton