Remembering Bert Berns
November 8, 1929 – December 30, 1967
When Santana played at Woodstock, the hundreds of thousands of young white kids there were blown away. They'd never heard music like this before! An earthshaking standing ovation following "Soul Sacrifice" demonstrated their affirmation. That day for those in attendance, Afro-Caribbean Rock was born.
Or was it?
Bronx, NY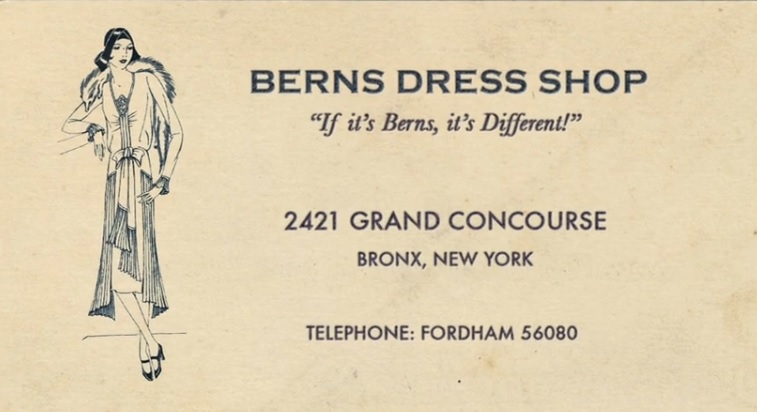 Bertrand Russell Berns was born in the Bronx and the son of Russian Jewish parents who owned Berns Dress Shop on the Bronx's Grand Concourse.
As a teenager he had rheumatic fever which permanently damaged his heart at a time when there were no surgical treatments. He couldn't go out to play, so he took up the piano. Music became a vital part of his life. His was influenced by and fell in love with the mabo music that surrounded him in the Bronx. He loved visiting the nearby clubs that featured such Cuban music.
His early attempts at songwriting and performing were unsuccessful.
His parents didn't understand his lack of direction and didn't approve of his musical intentions.
Remembering Bert Berns
Cuba
With no commitments and still in love with the mambo, he traveled to Cuba just before Castro's successful revolution. Though only there for a short time, the visit cemented his love of Afro-Cuban music.
Remembering Bert Berns
Back in the USA
After a long search, Berns eventually got a job with Bobby Mellin at Robert Mellin Music for $50 a week. He tried everything, even singing, which proved to be a dead end given his lack of singing ability.
For example, Hitch Hike, Part 1 as Russell Byrd
In 1961, Writing under the name Bert Russell, he finally had a hit with someone else singing: A Little Bit of Soap by the Jarmels. It reached #7 on the R & B charts. Note the Cuban influence.
Remembering Bert Berns
Twist and Shout
Co-written with Phil Medley, Berns offered Atlantic Records their song Twist and Shout. Atlantic liked it and had their 19-year-old phenom producer the song. That was Phil Spector and Berns didn't like what Spector did with the song.
It failed to chart and Berns learned something: the record producer, not the writer, make the sounds.
Remembering Bert Berns
Producer
Berns wrote Cry to Me and he produced Soloman Burkes's recording.  It was one of the first songs to combine country, gospel, and R & B in one approach. It peaked at #4 on the R & B charts.
And the next year when he returned to Twist and Shout as the producer with the Isley Brothers, the song became the classic hit we all know today.
And in 1963 when the Beatles covered the song, using the same approach as Berns's with the Isley Brothers, the hit became international.
Remembering Bert Berns
Producer
Now he was in demand and the performers loved his involved intense approach
Tell Him by the Exciters (1963).
Cry Baby by Garnett Mimms (1963).
And this was just the beginning.
Remembering Bert Berns
Leiber and Stoller
Though working for Atlantic Records, Jerry Leiber and Mike Stoller were independent record producers.  Despite the many hits Leiber and Stoller had made for Atlantic, Atlantic saw a chance to just have Bern and in 1963 joined Atlantic as staff producer.
England
With the Beatles' success of his Twist and Shout, Berns visited England to produce there for Decca Records as well.  He produced Them's  Here Comes the Night (witten by Berns and sung by an increasingly frustrated Van Morrison). He also worked with Lulu.
Back in the USA, 2
He produced the Drifters' Under the Boardwalk in May 1964 which the Rolling Stones covered shortly later.
Others: Everybody Needs Somebody to Love by Solomon Burke also later covered by the Stones.
Dark Outside by Betty Harris.
Animals Baby Let Me Take You Home by Berns.
WEB IV Music/BANG Records
Berns reached the pinnacle of his success with the start of WEB IV Music and BANG Records (B-Berns, A-Ahmet Ertegun, N-Nesuhi Ertegun, and G-Gerald "Jerry" Wexler.
Finally able to have free reign, At Bang he had an immediate string of hit records, including "I Want Candy" by the Strangeloves, "Hang On Sloopy" by the McCoys, "Brown Eyed Girl" by Van Morrison and "Solitary Man" and "Kentucky Woman" by Neil Diamond.
The Strangeloves were Bob Feldman, Jerry Goldstein, and Richard Gottehrer, writers and producers who accidentally had a hit that took them on tour. While in Daton, OH their back up band was the local Rick and the Raiders.
The writers were so impressed with lead guitarist Rick Zerringer that they offered him and the band a chance to record back in New York.
The band argued so much on the way back that the writers compared them to the historic feud between the Hatfields and the McCoys.
The band became the McCoys and the writers offered them a song: "My Girl Sloopy" written by Berns and originally sung by the Vibrations in 1964.
The McCoy version with guitarist later better known as Rick Derringer, was called Hang On Sloopy and is today Ohio's official rock song.
And of course, another British band has covered another Berns hit.
Shout Label
ban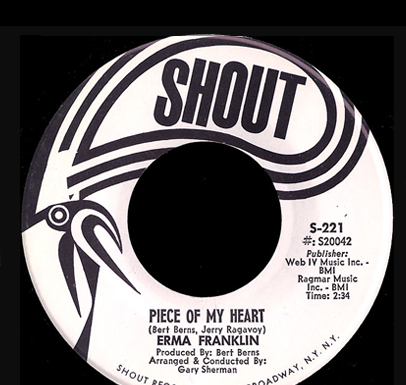 In 1966, Berns began Shout Records. Among the many successes Berns had there was his Piece of My Heart by Aretha Franklin's sister, Erma.
I'm sure you'll recognize the song title and know that someone else also had a hit with it.
"Piece of My Heart," which was climbing up the charts when Berns died of heart failure on December 30th, 1967.
Bang! The Bert Berns Story
In 2016, Bang! The Bert Berns Story was released. A wonderful telling of Berns' huge successes and huge influence especially his own love of Afro-Cuban music and how without realizing it, that music became a part of many young white Americans (and Brits) throught his hits long Santana's own huge contribution to the genre.
Bert Berns was inducted into the Rock and Roll Hall of Fame in 2016 – the recipient of the Ahmet Ertegun Award for Lifetime Achievement.