Woodstock Music Art Fair Pictures
My Woodstock Story
My Woodstock story is a straightforward one. High school friend Tony and I left NJ and got close to the site on Friday night, walked in on Saturday morning, and hitch-hiked back to the car on Sunday afternoon.
I had borrowed my girlfriend's father's 35mm camera and his binoculars. I bought one roll of Kodachrome slide film and loaded it into the camera.
As Tony and I walked toward Bethel and the site on Saturday morning I took a few pictures. On Saturday I took several more. Once during the night I took a picture. I finished the roll on Sunday before we left. A few times I experimented and put the binoculars up to the camera's lens and improvised a telephoto lens.
Tony and I hardly moved the time we were there. We staked out our 8-foot square and only left a few times in an unsuccessful search for food and to use the porta-johns.
Here are those pictures. Click on the picture to "open" it up and see a larger size.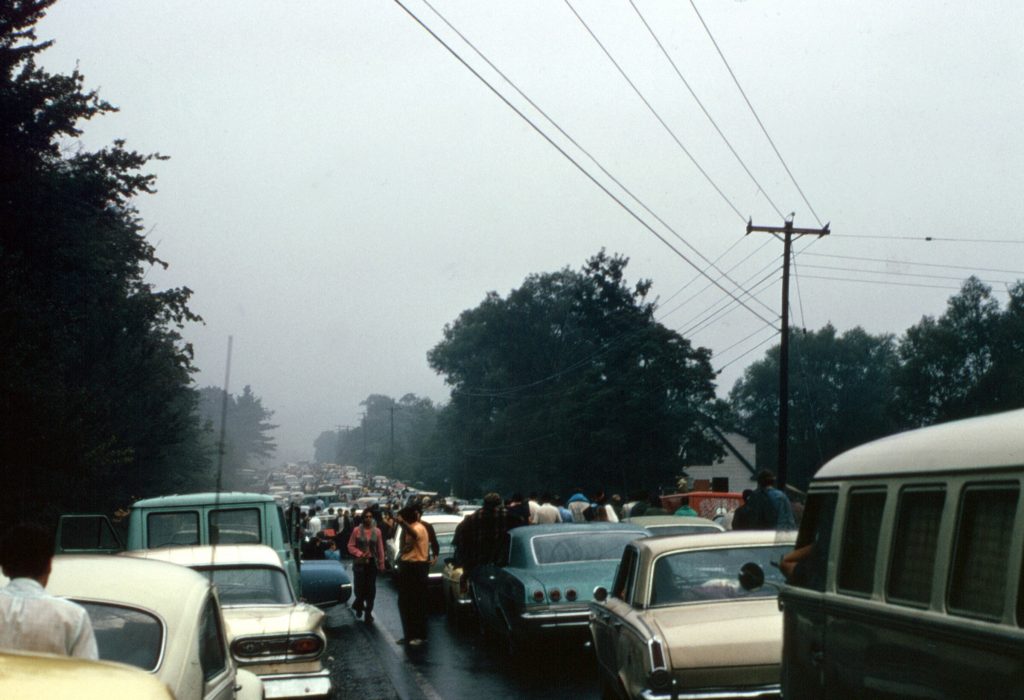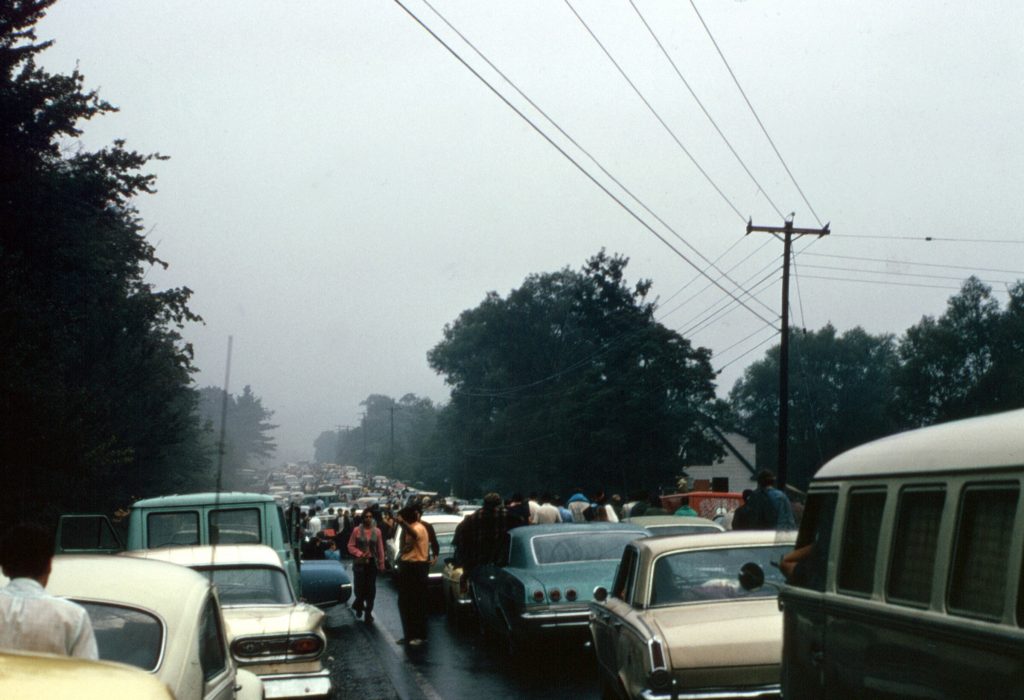 ---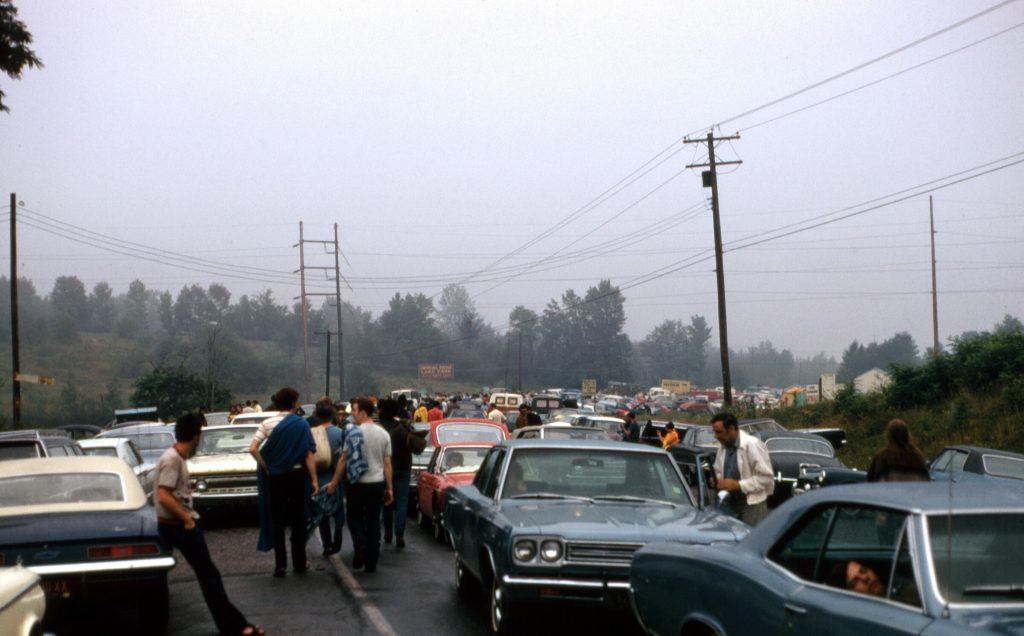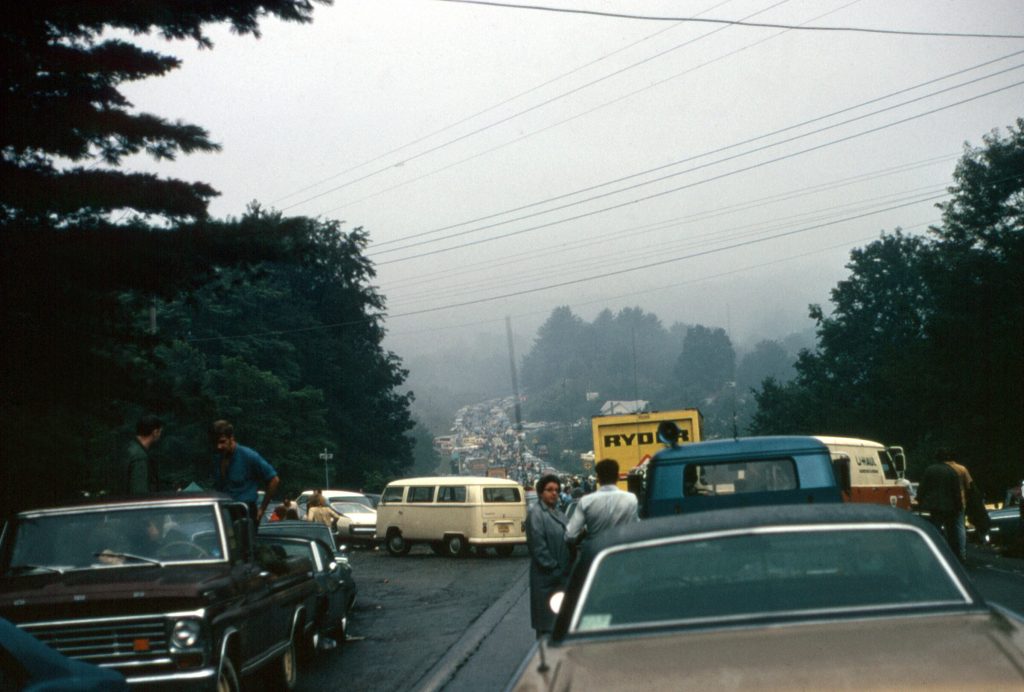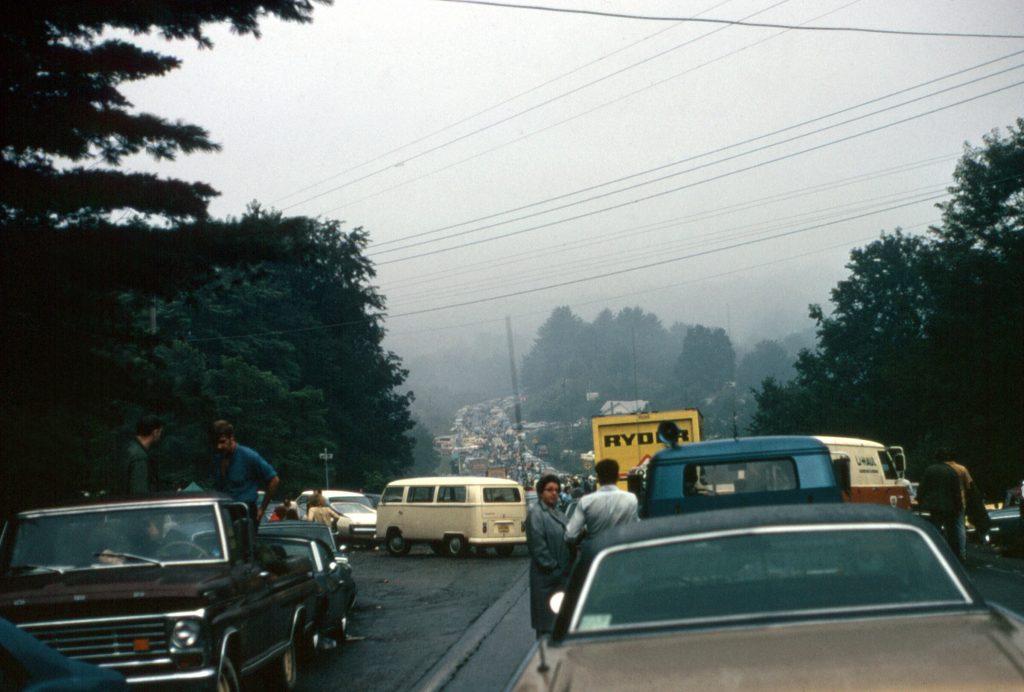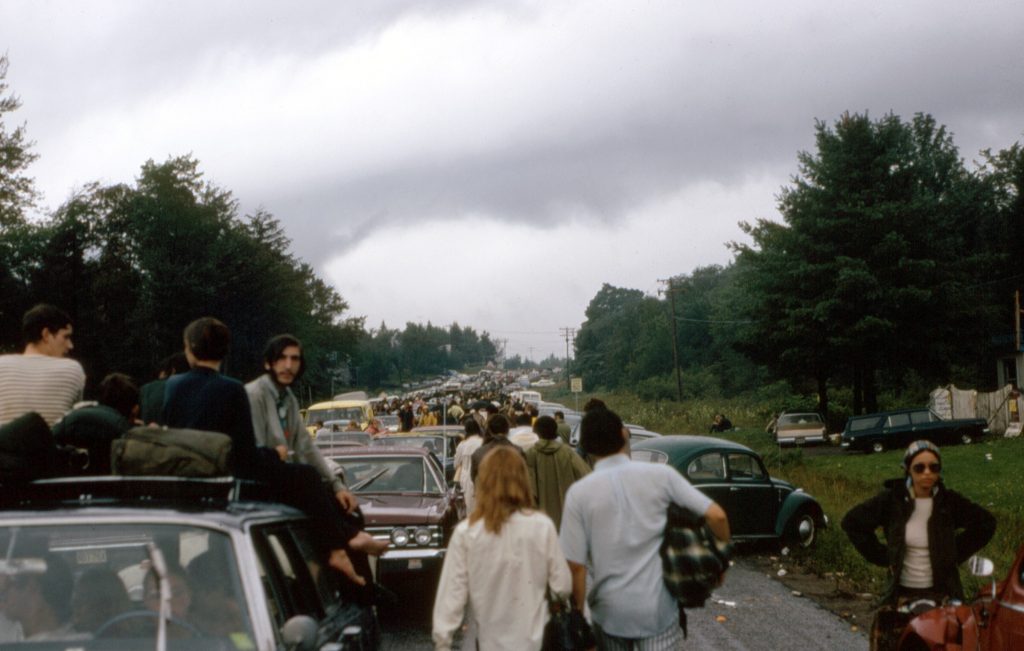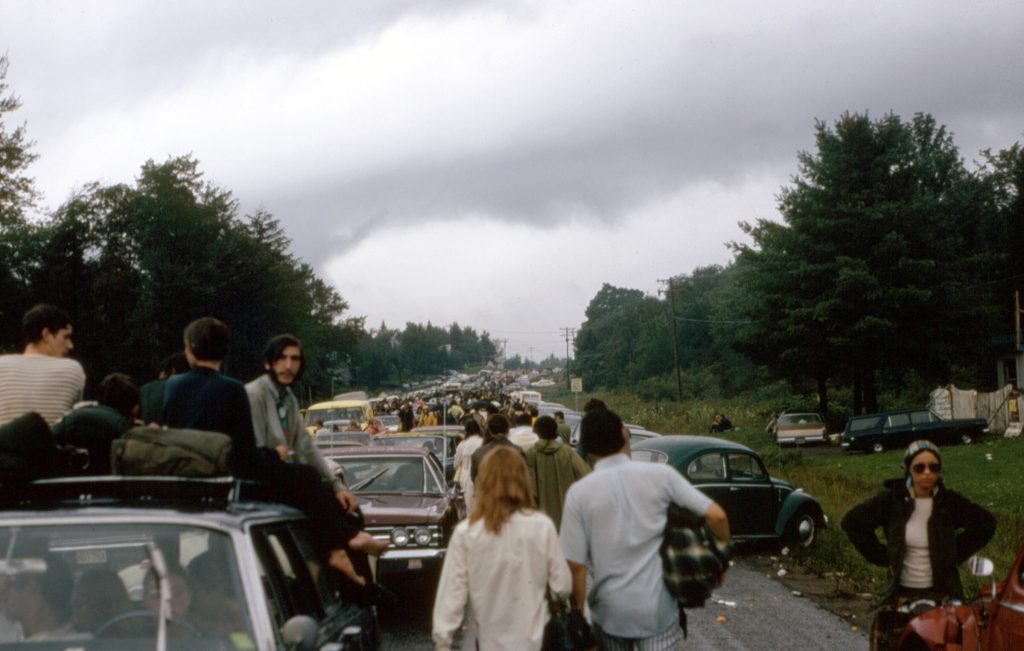 We do not have one picture of ourselves that weekend other than this picture which includes the back of Tony (blue shirt carrying a sleeping bag). We were getting closer, but we didn't realize it.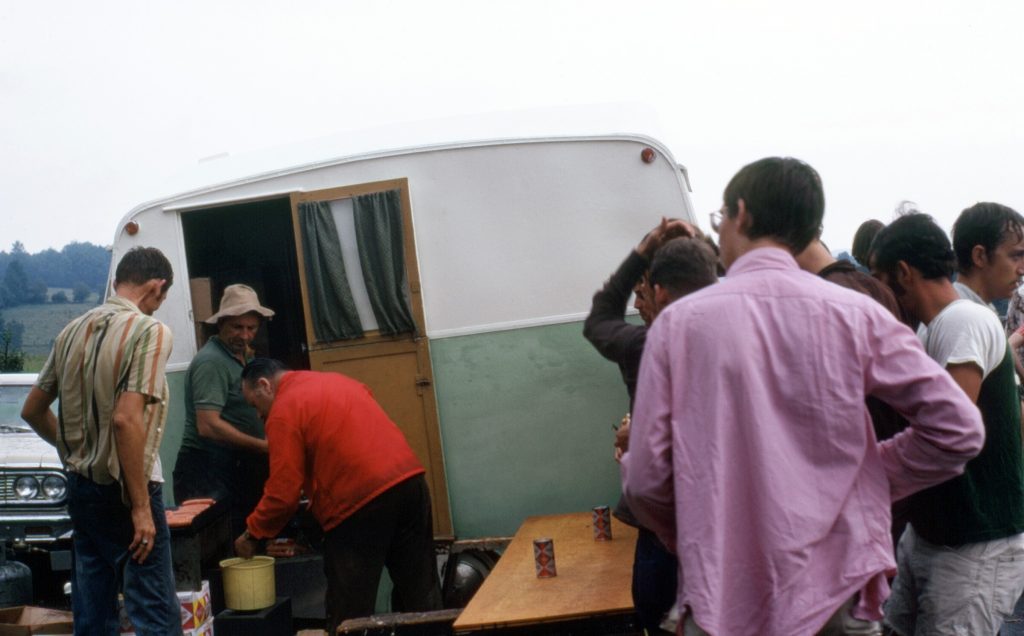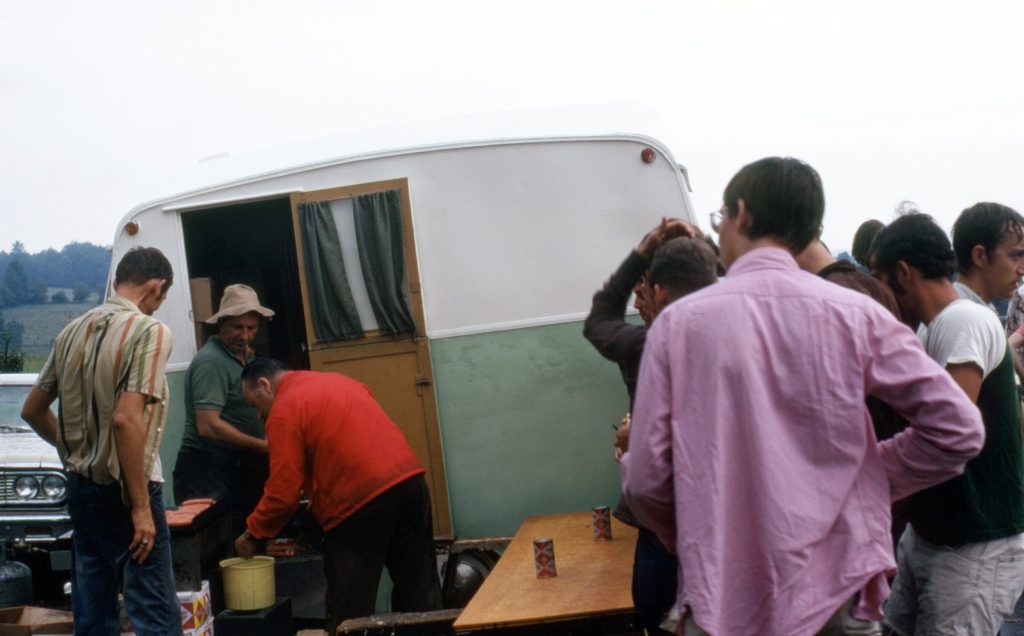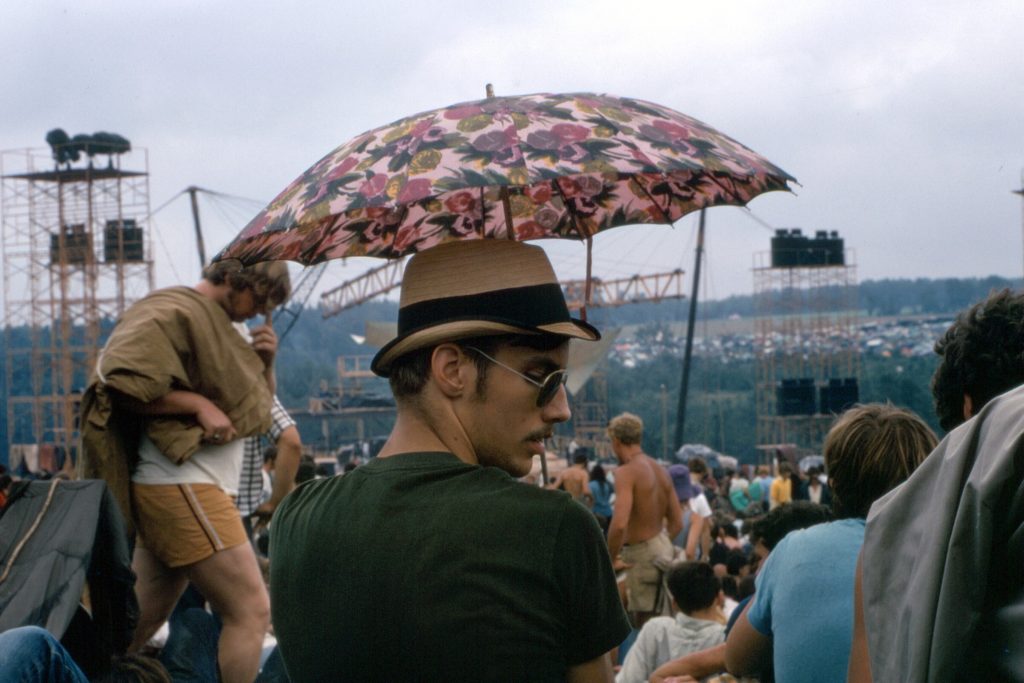 We found a spot a hundred yards + from the stage toward the left, spread out our sleeping bags, and sat down. This guy was in front of us. His hat and umbrella were unusual to me, so I took his picture. The umbrella was a parasol for the sunny afternoon. Saturday was a beautiful day.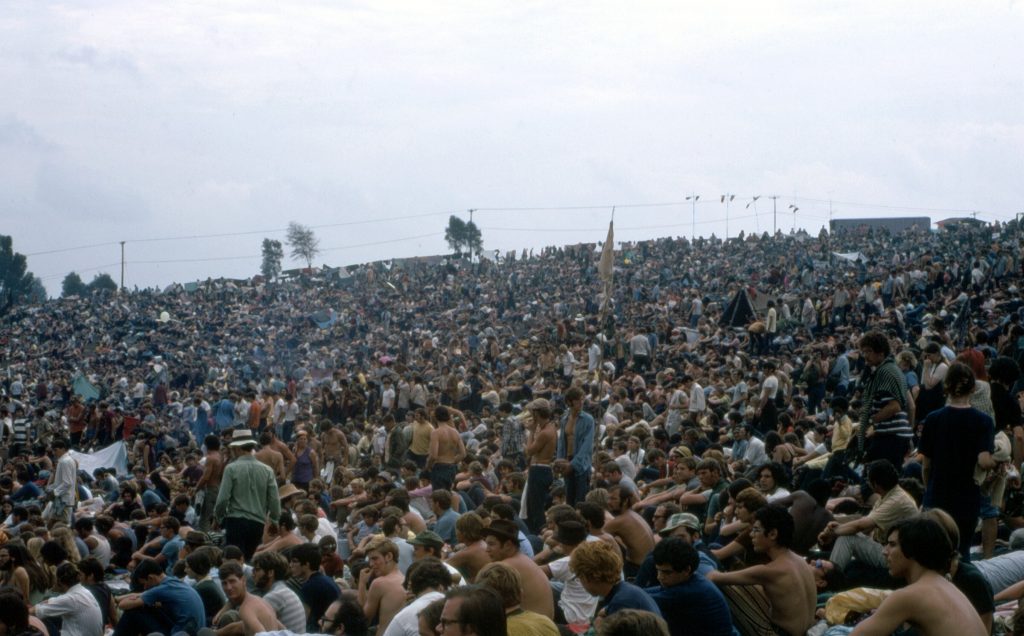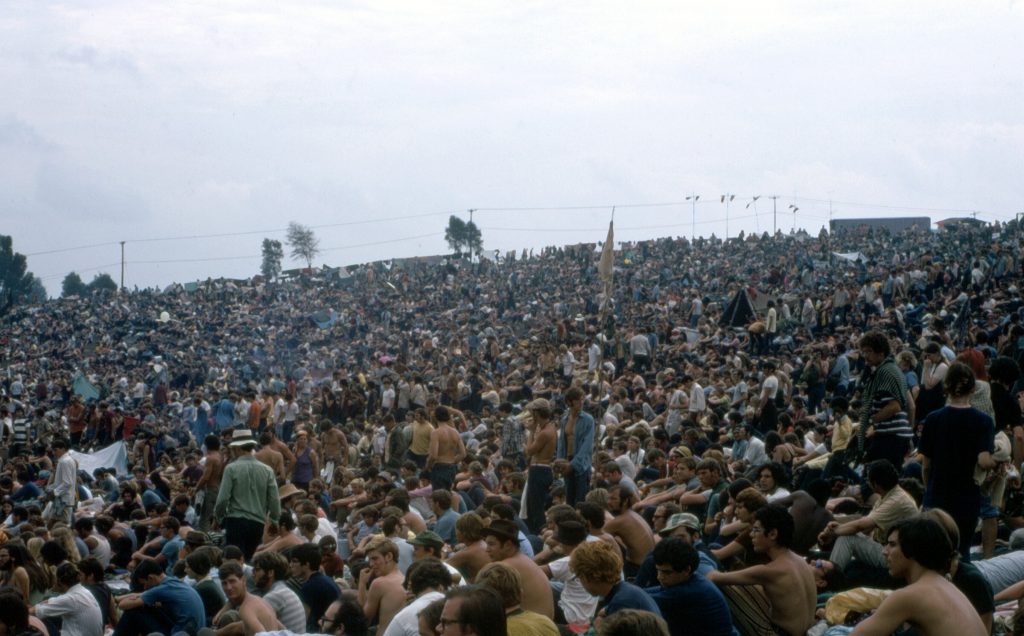 Most of my pictures, as you'll see, were simply of the crowd.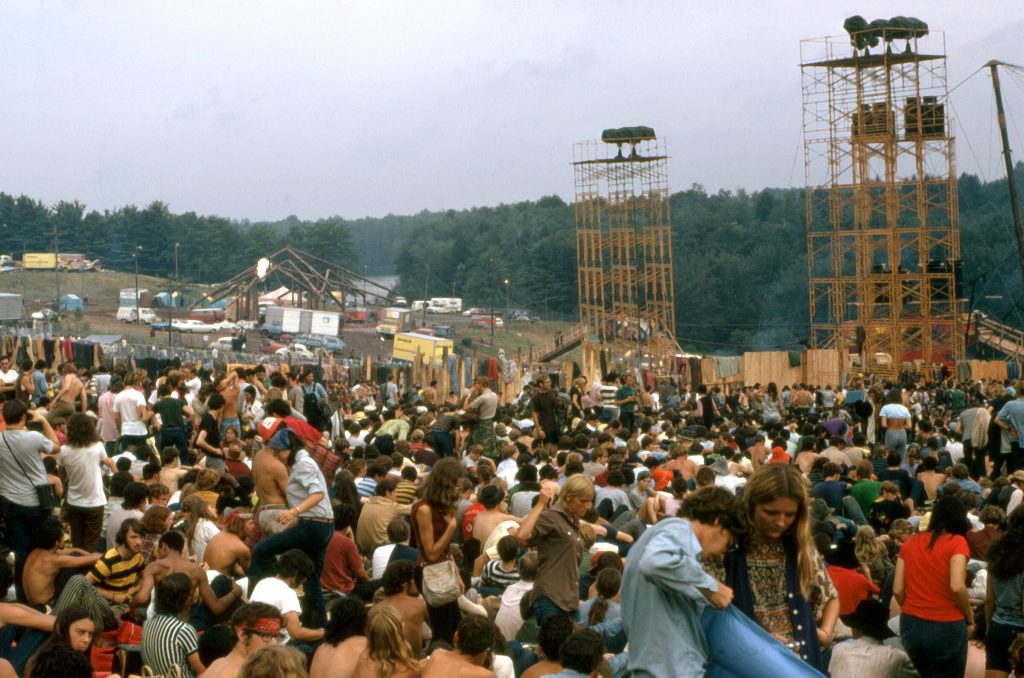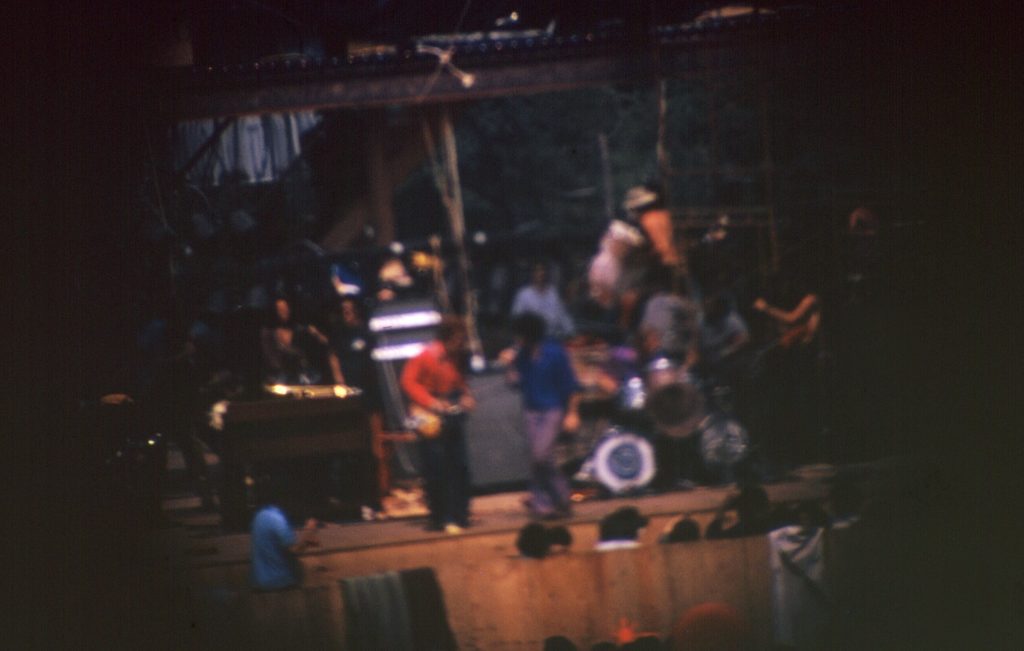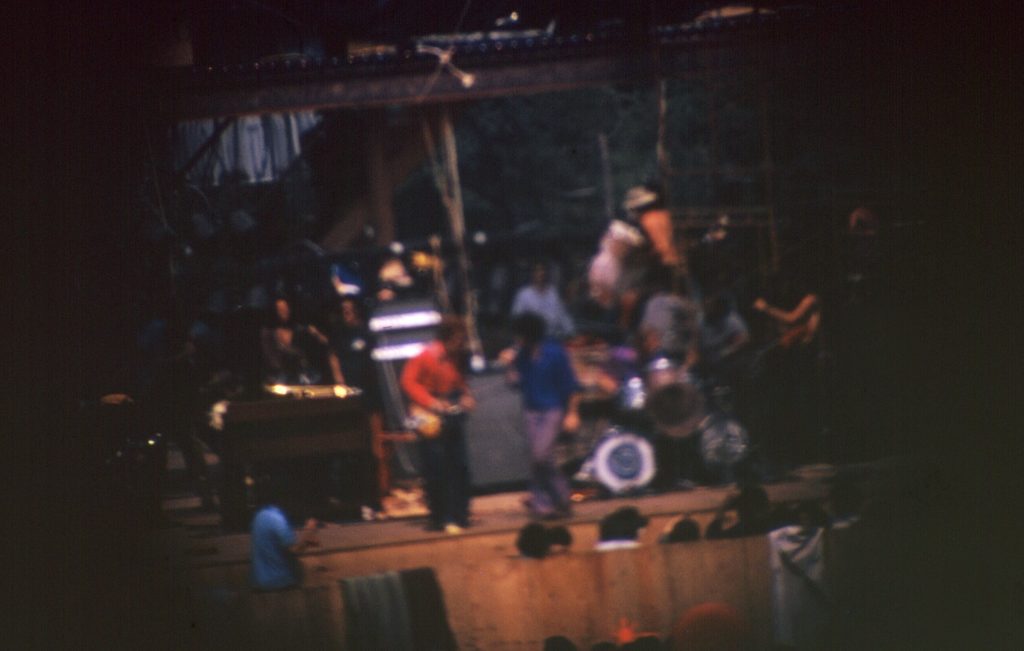 ---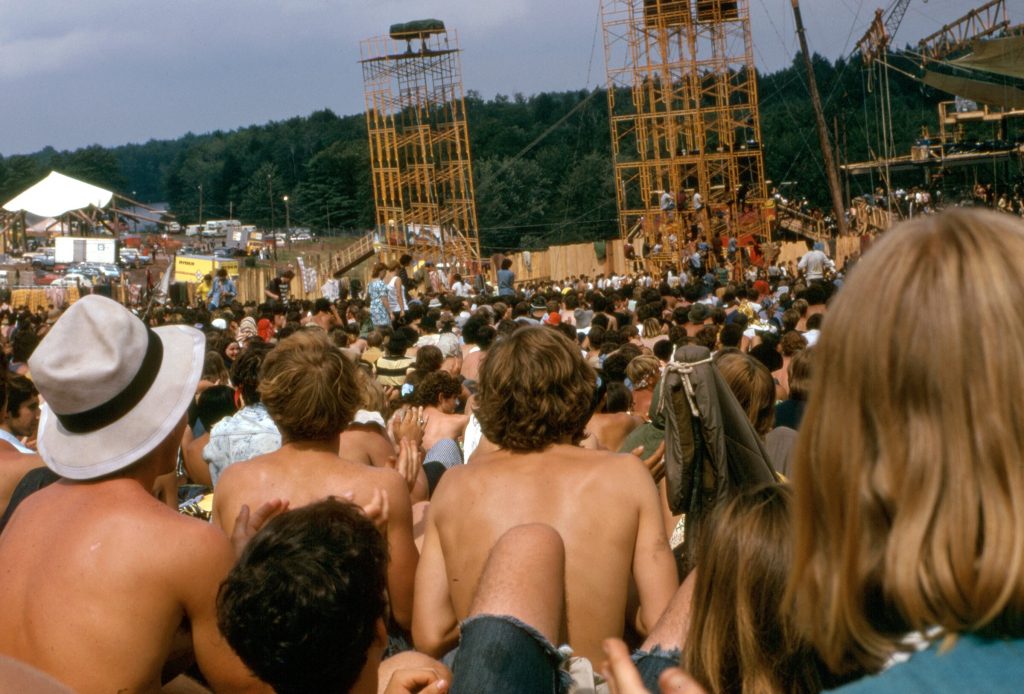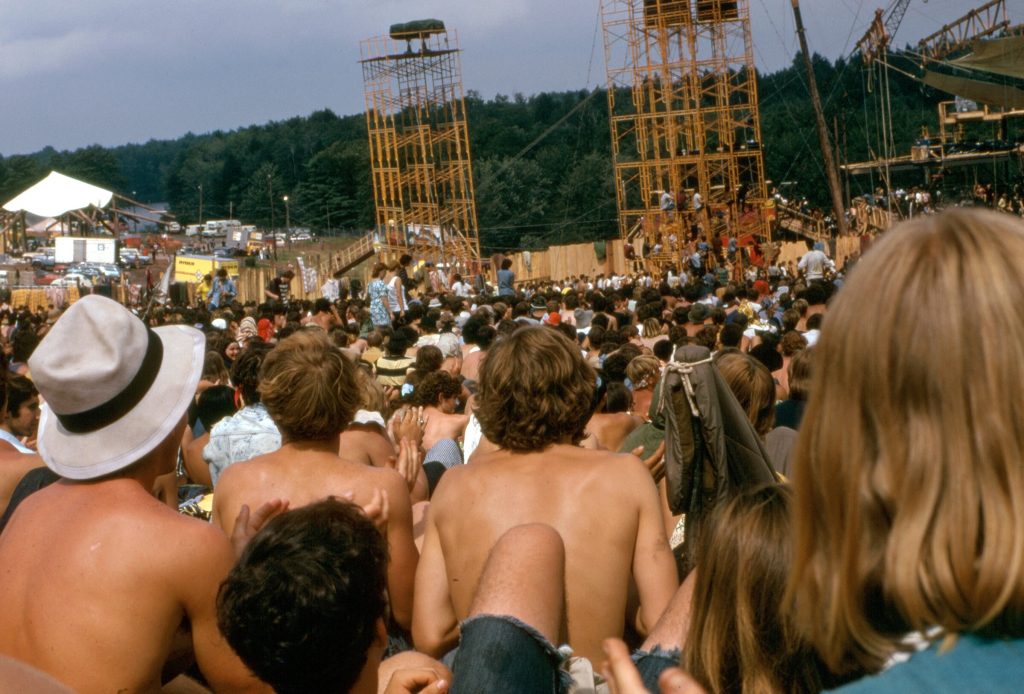 I often ask people to "look for the hippies" in these pictures. You won't see many.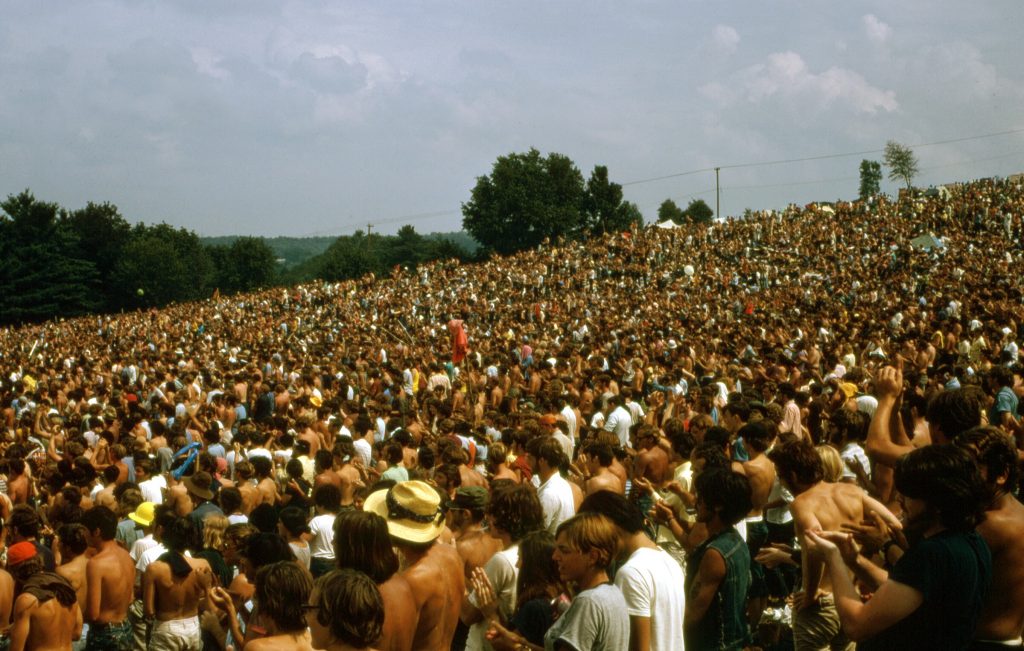 ---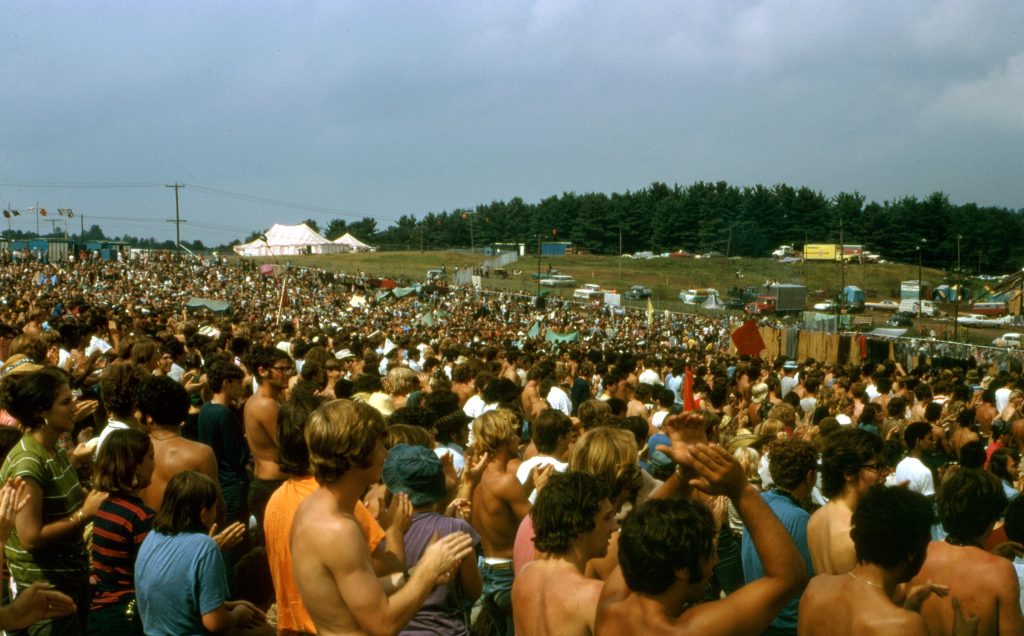 ---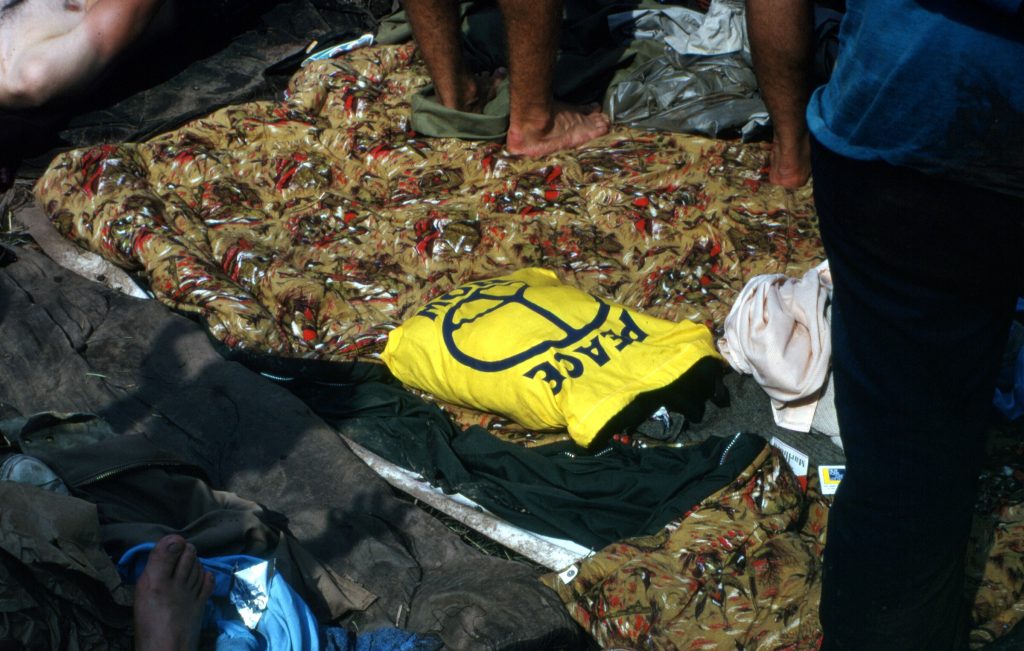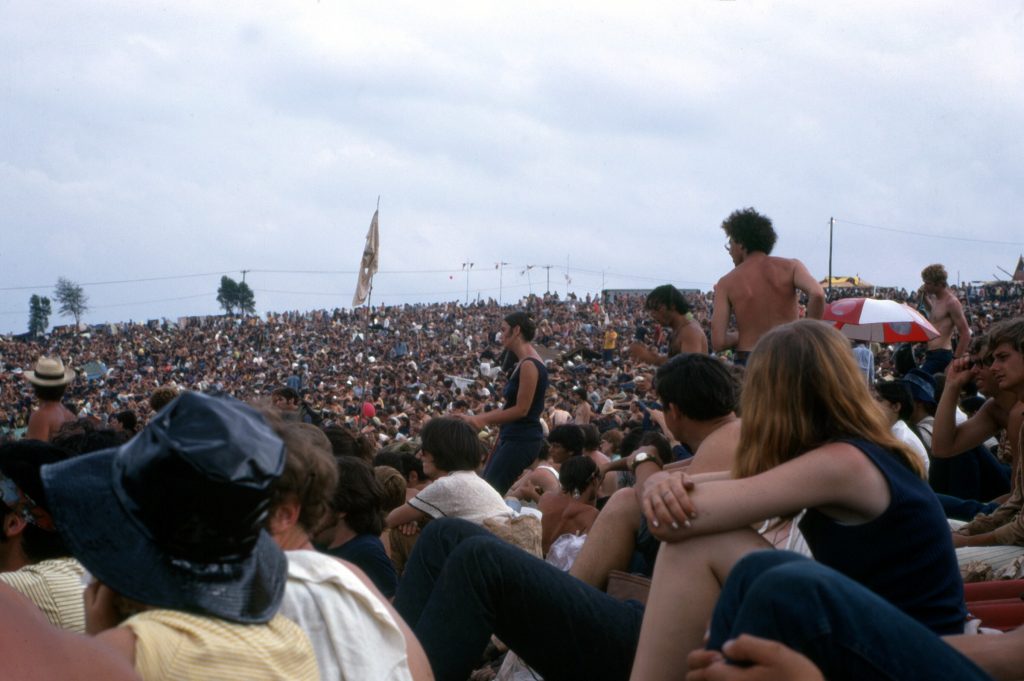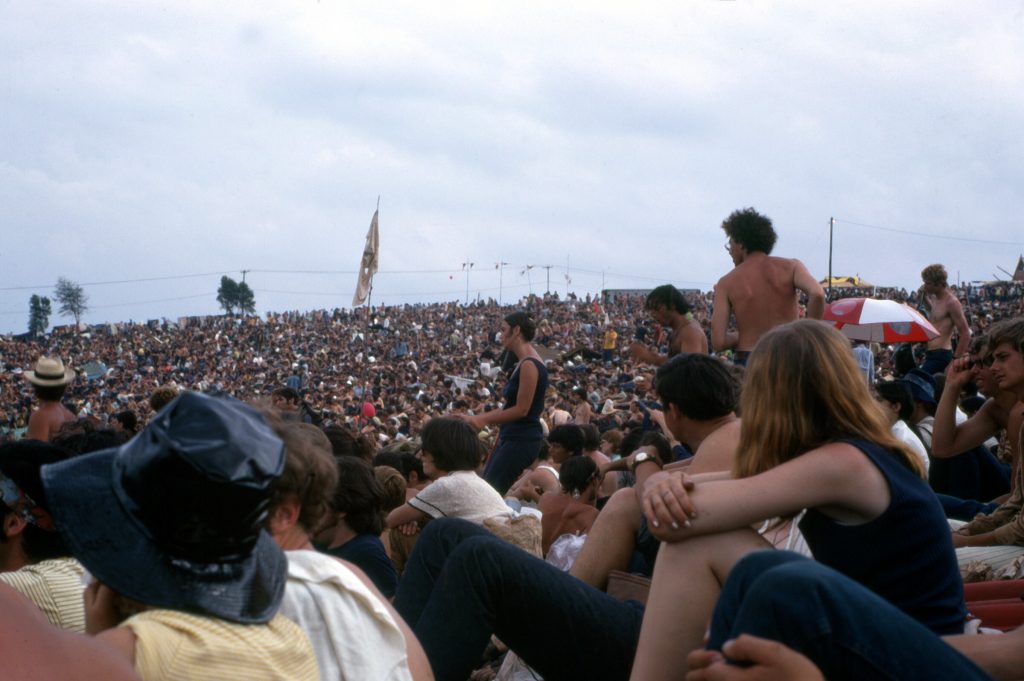 ---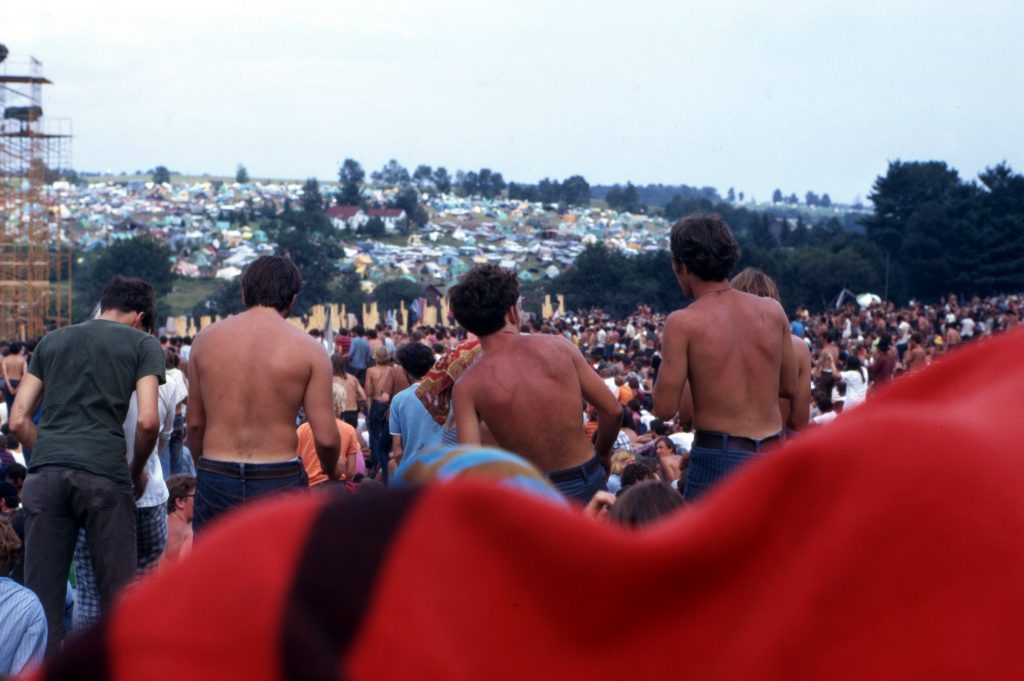 ---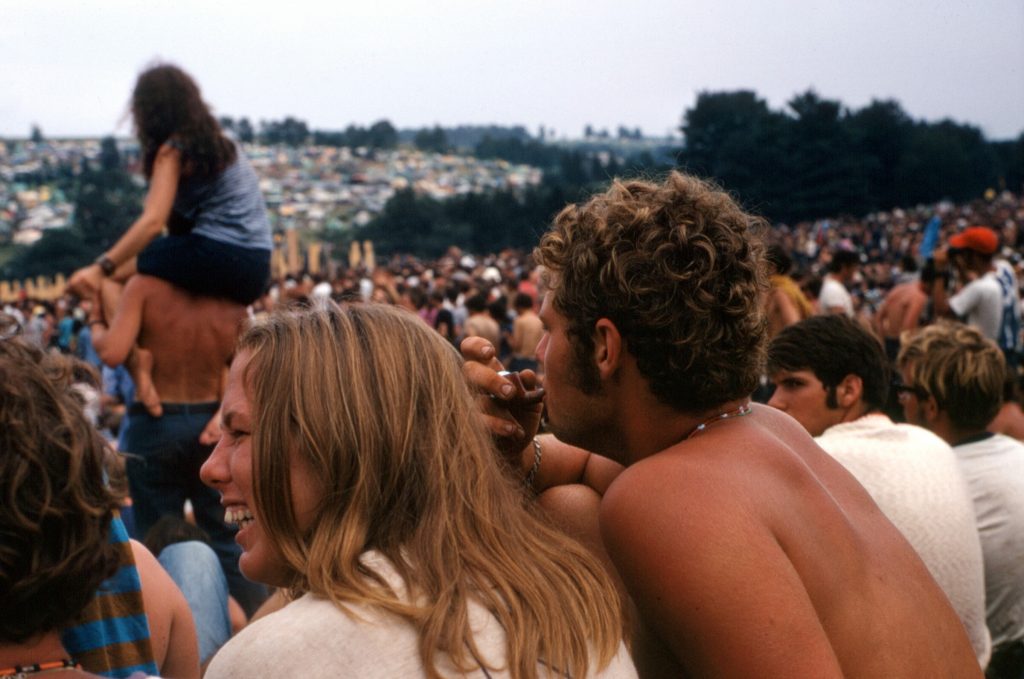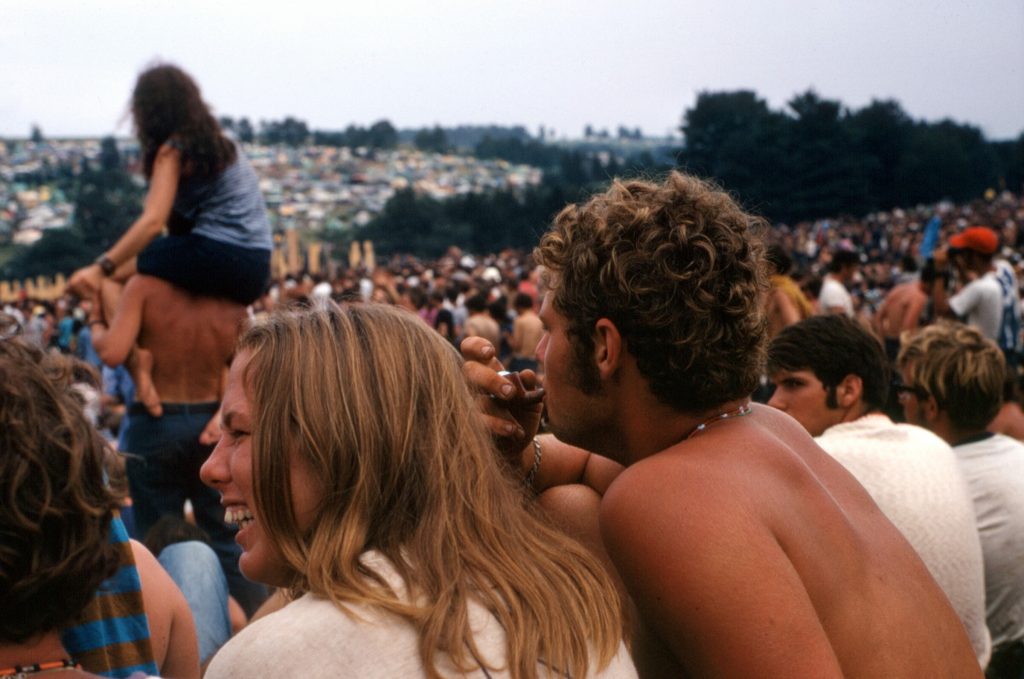 ---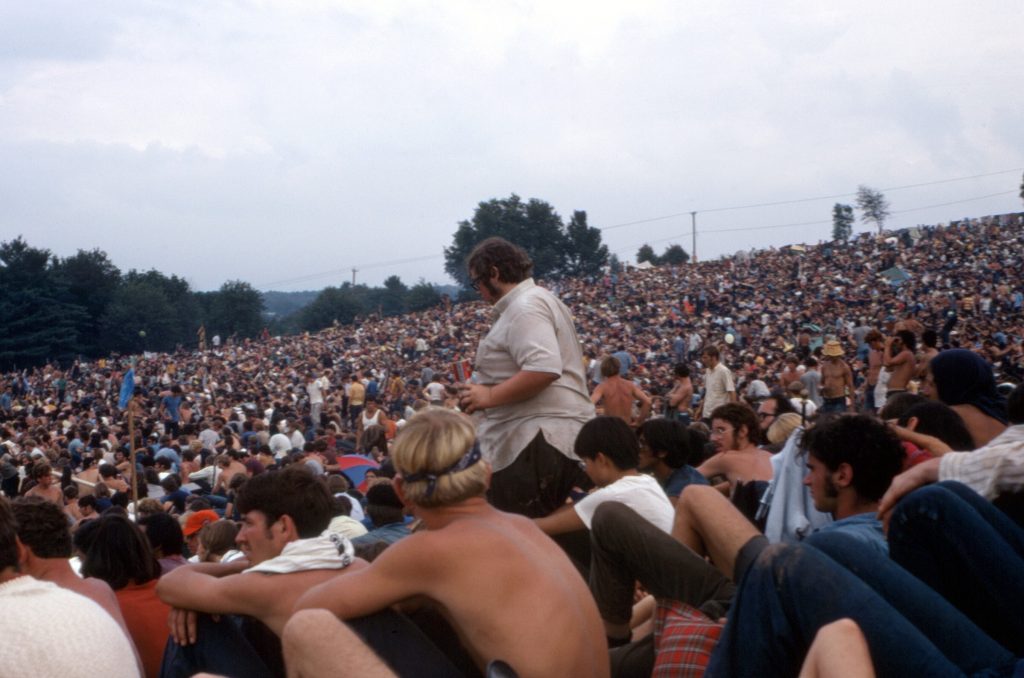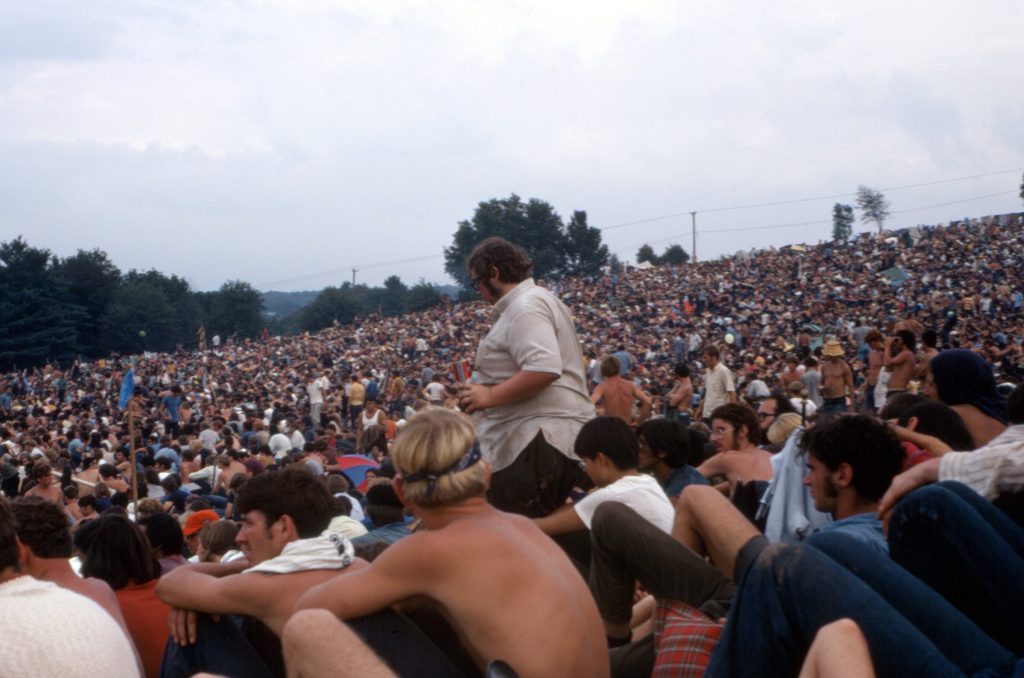 ---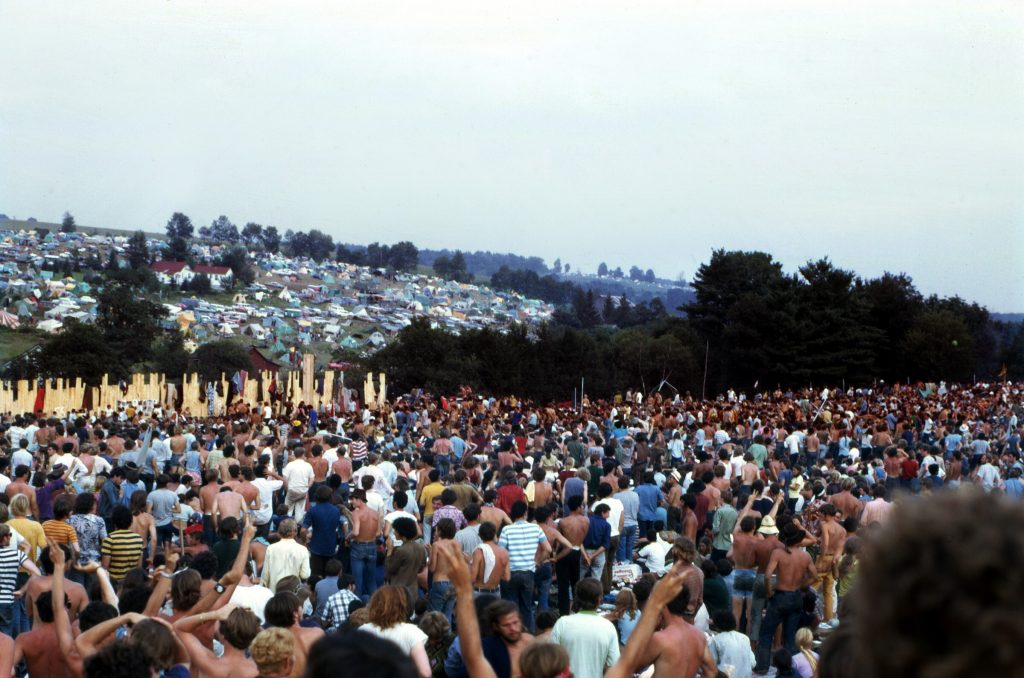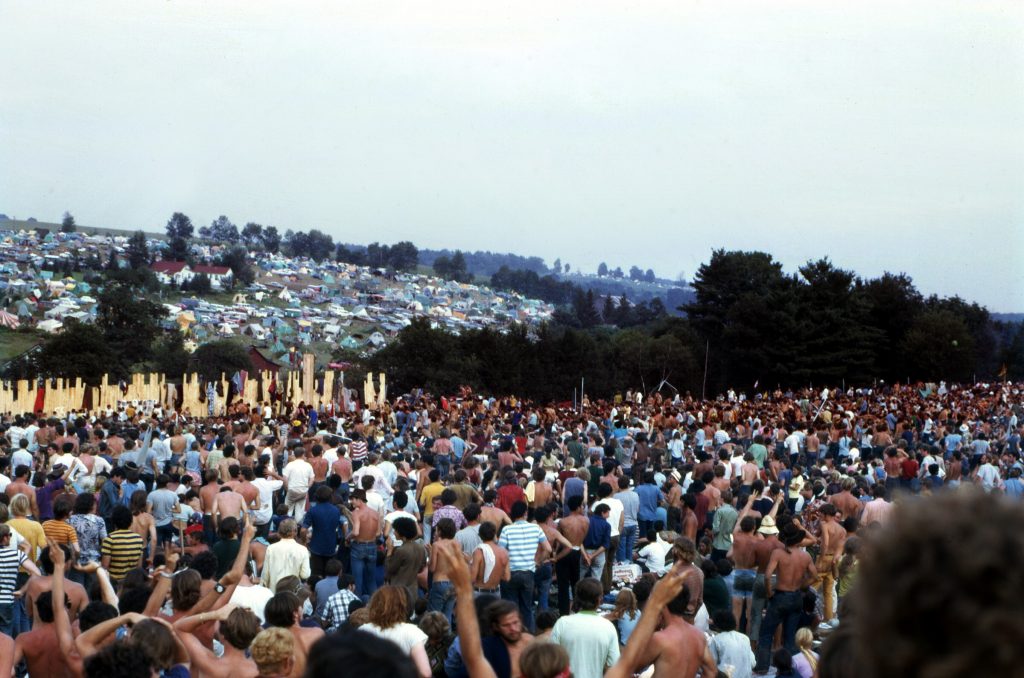 ---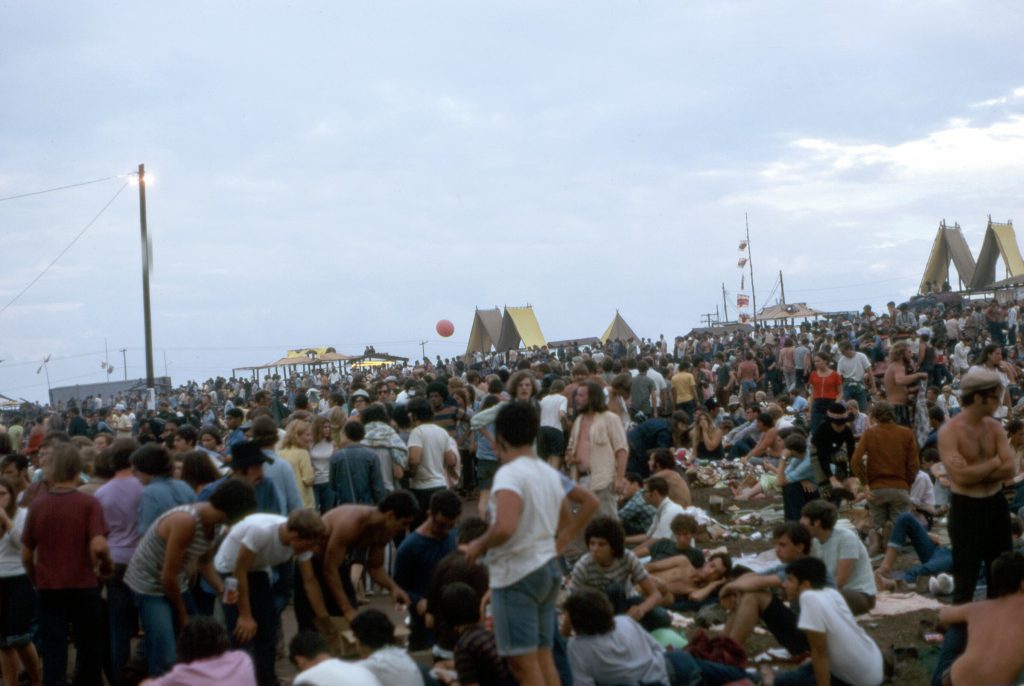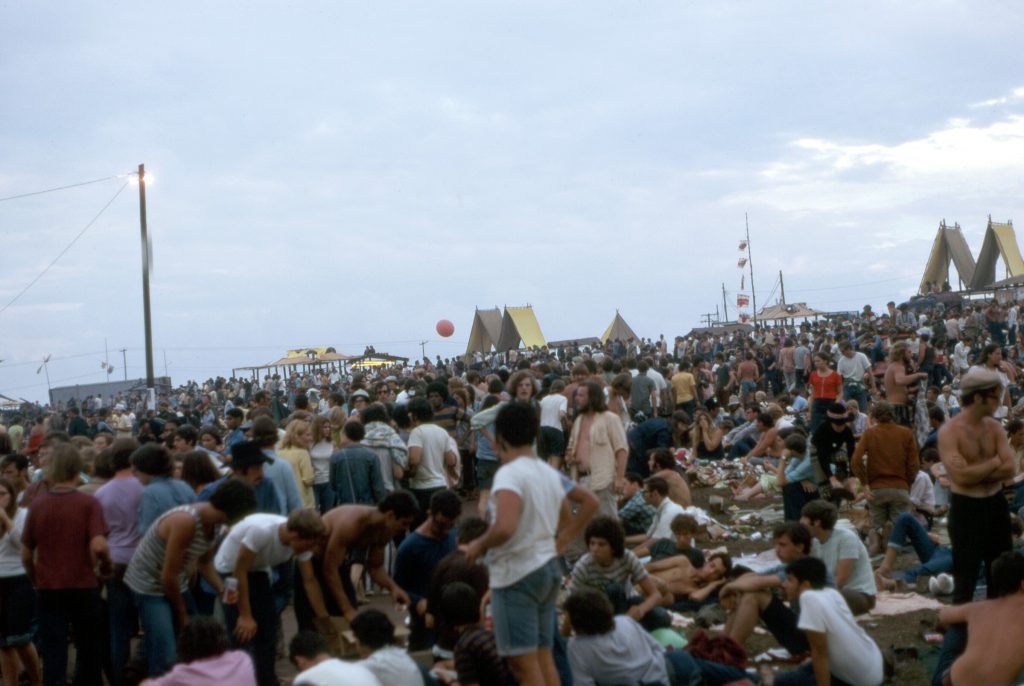 ---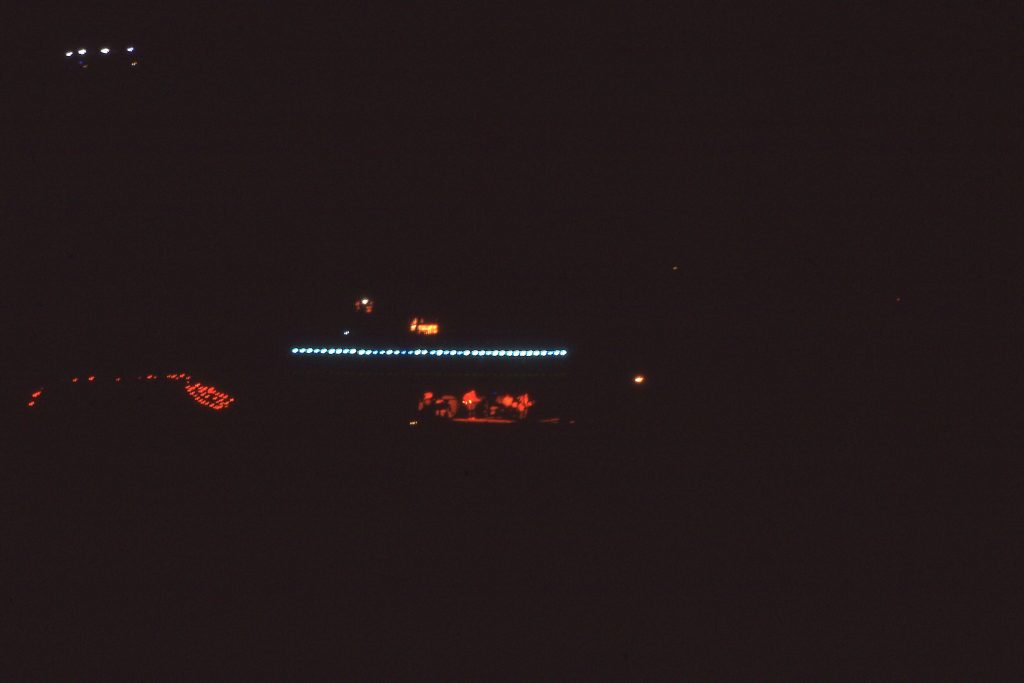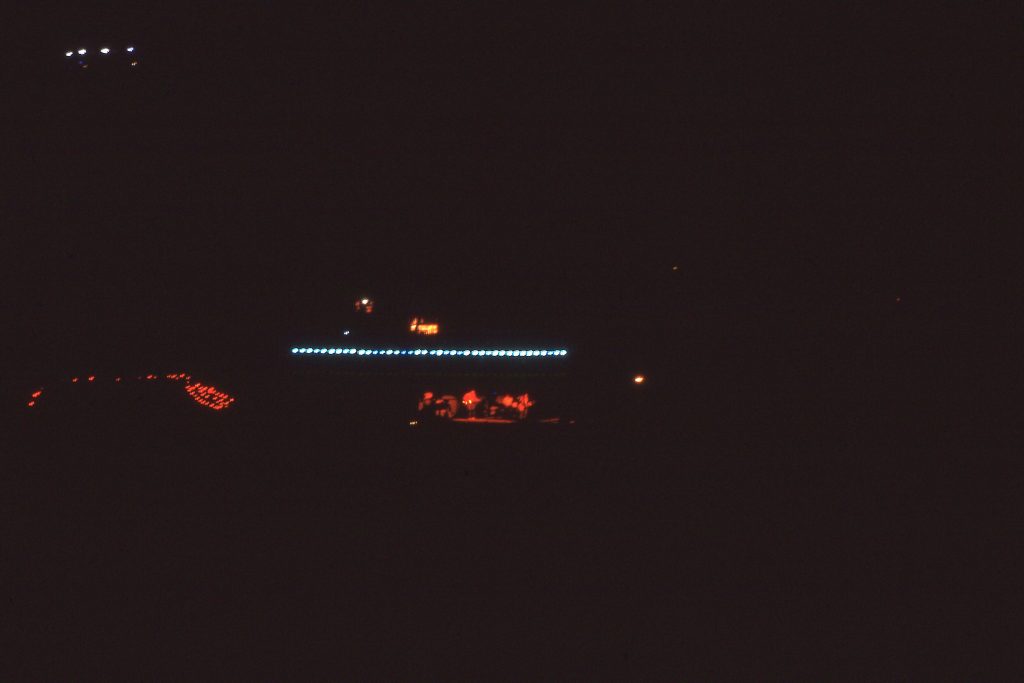 ---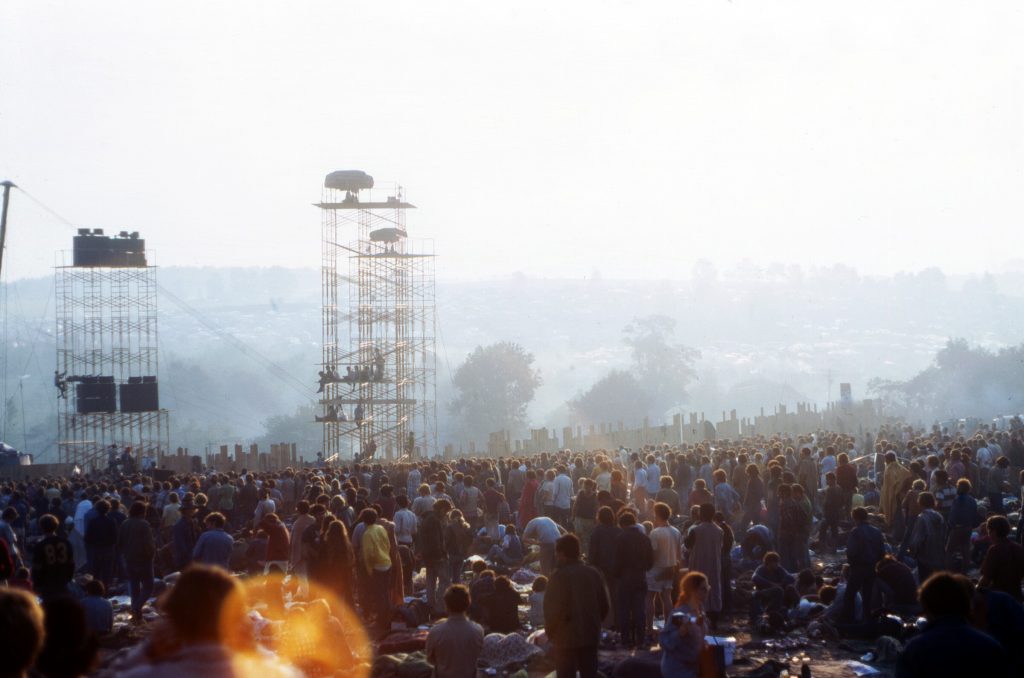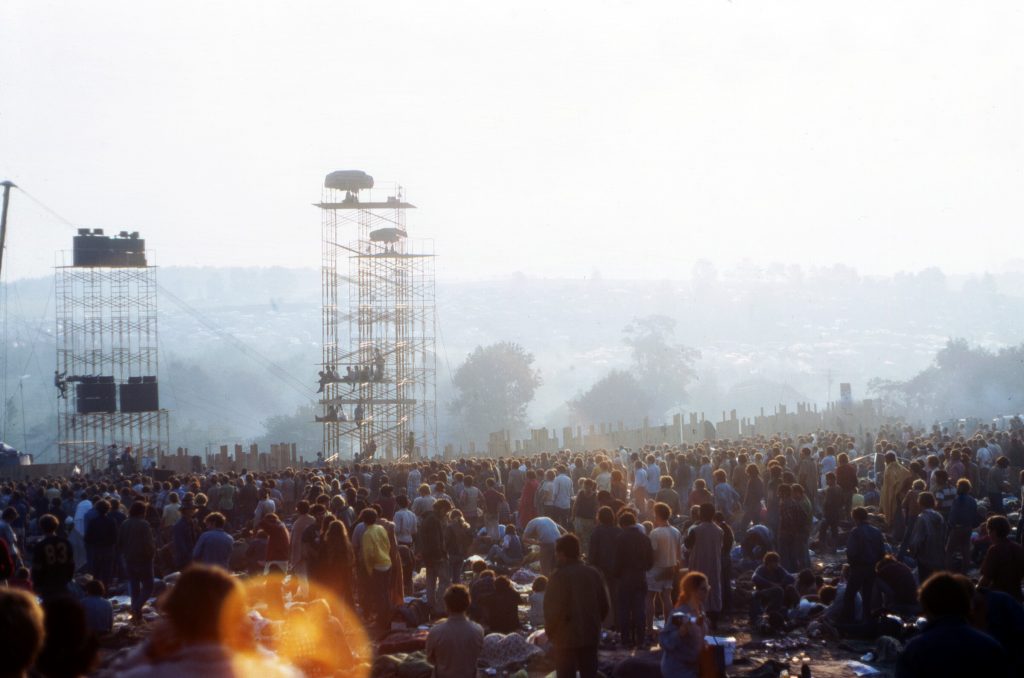 ---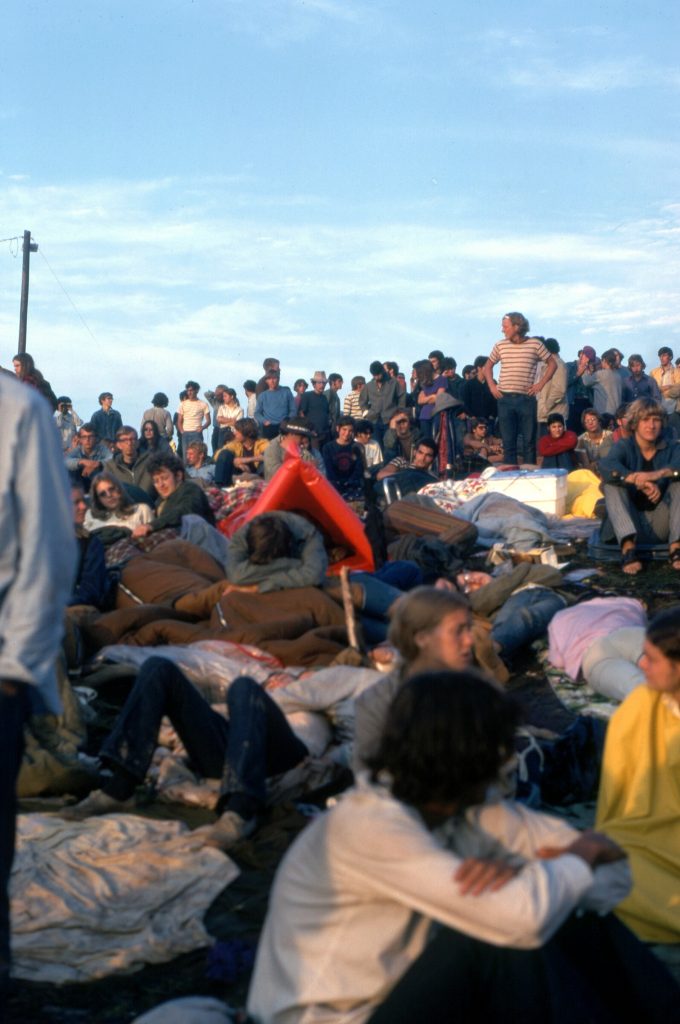 ---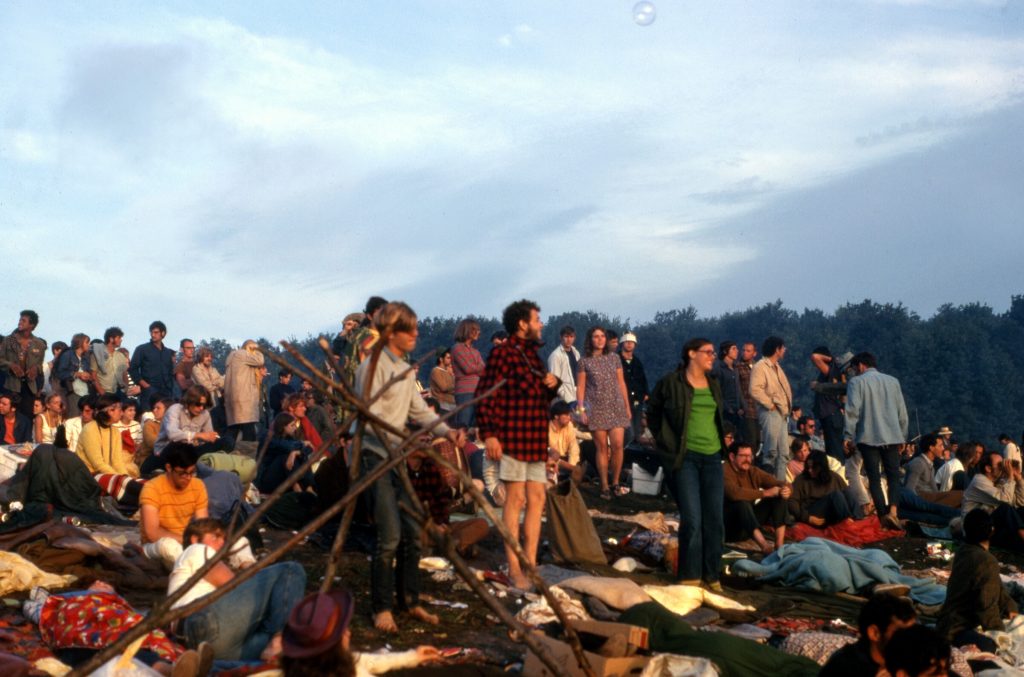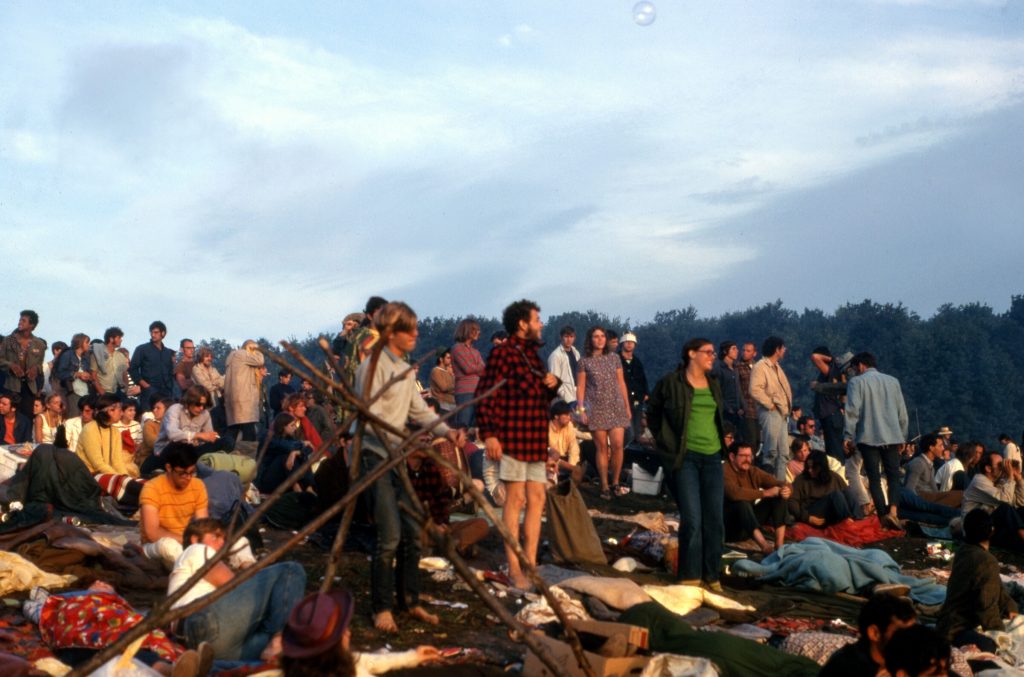 ---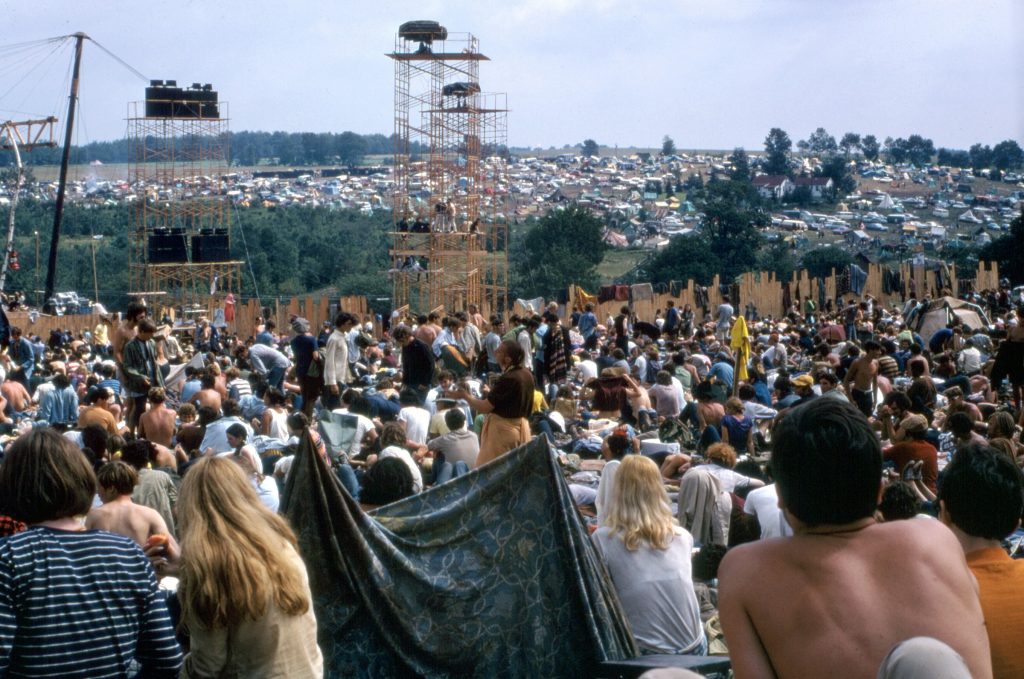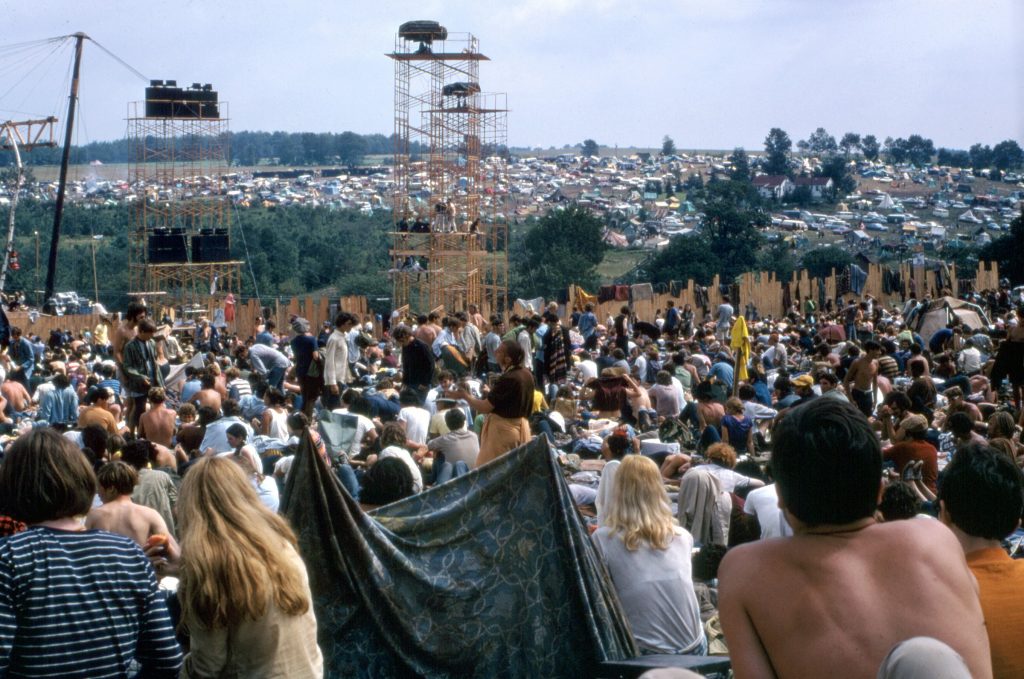 ---
---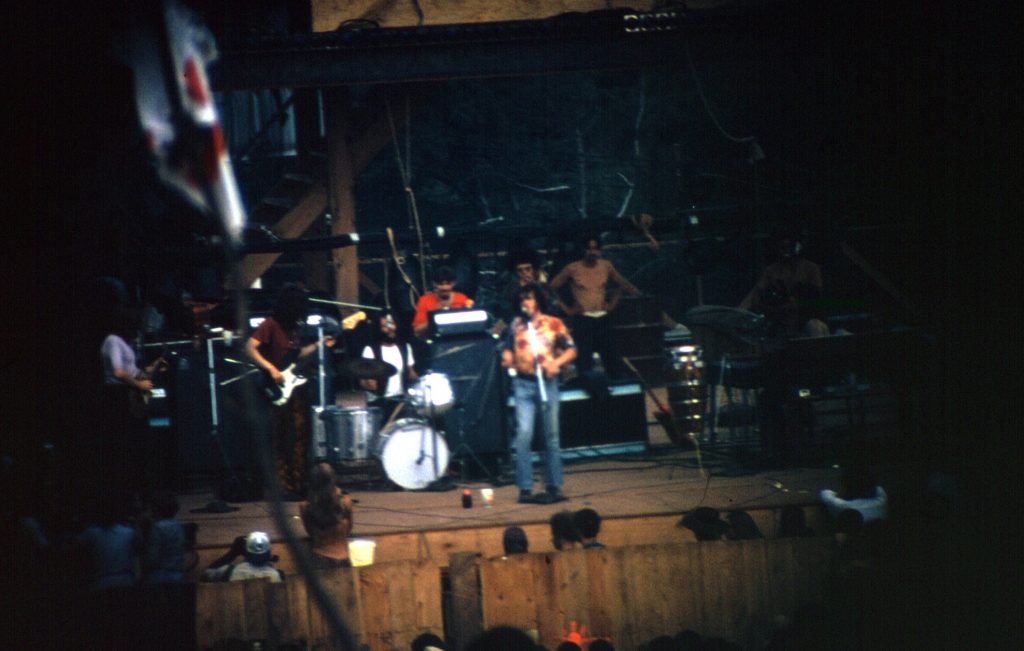 ---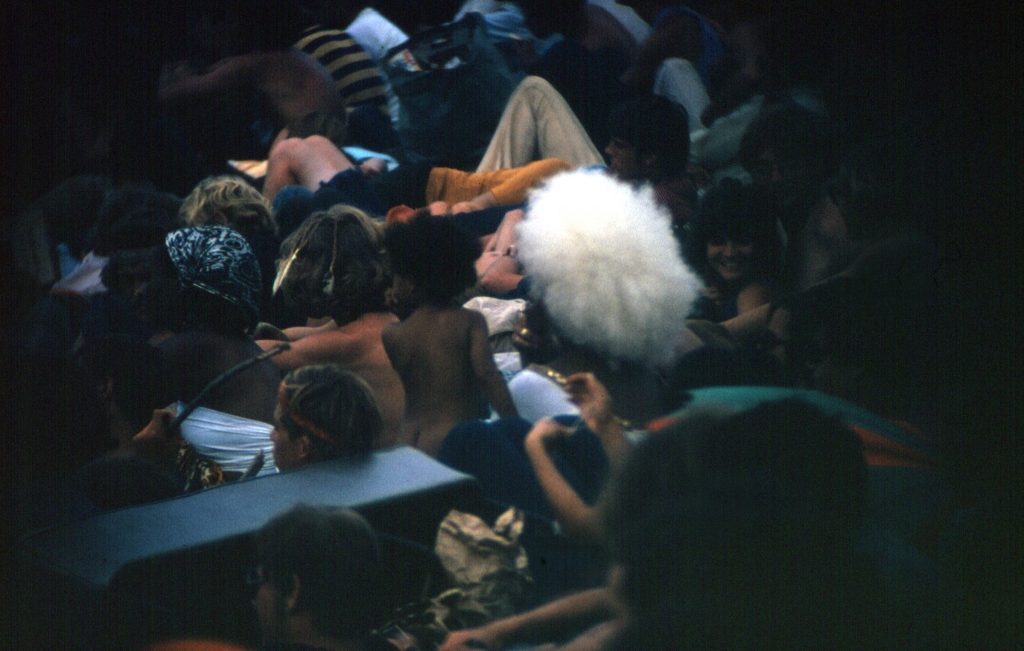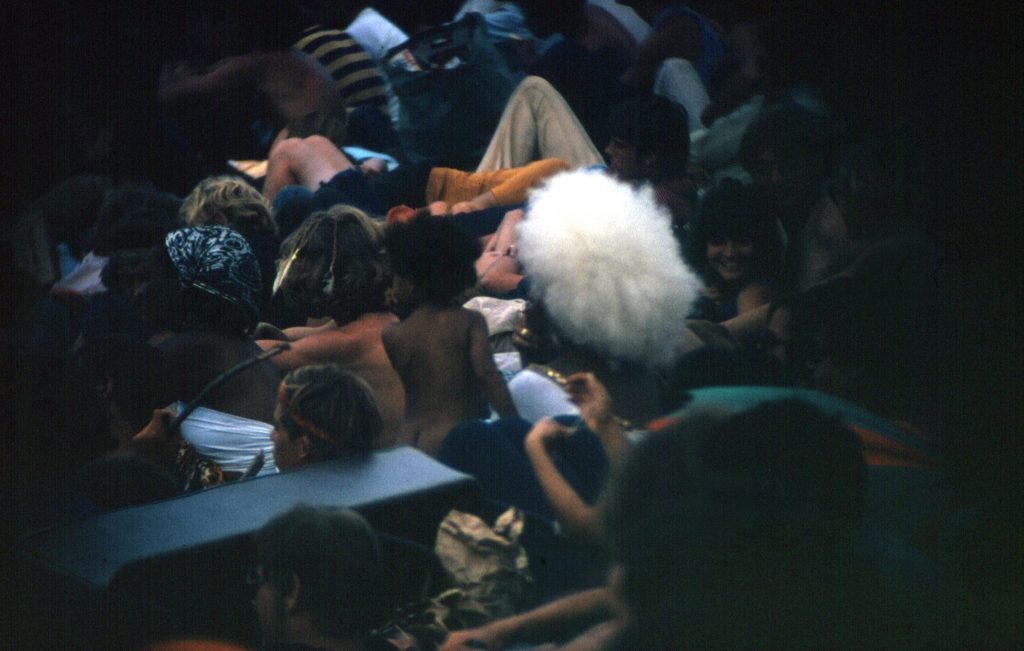 Woodstock Music Art Fair Pictures