December 4
BLACK HISTORY
December 4, 1849: the case of Roberts v. The City of Boston began on behalf of Sarah Roberts, a Black five-year-old who was barred from school. The suit was heard by the Massachusetts Supreme Court and the judge presiding was Chief Justice Lemuel Shaw. The lawsuit was part of an organized effort by the African-American community to end racially segregated schools. A city ordinance passed in 1845 had said any child "unlawfully excluded from the public schools" could recover damages (which meant they could sue the city). Sarah had been forced to walk past five other schools to reach the "colored" school in Smith Court.

                School authorities argued that special provisions had been made for "colored" students. Since Boston maintained racially segregated schools, that Sarah passed five White schools on her way to the black schools, the school board contended, was of no consequence. Roberts retained the talented attorney, abolitionist, and later United States Senator Charles Sumner. Sumner worked with Robert Morris, a young Black abolitionist and activist lawyer from Boston. This formidable legal team broke new ground in their argument before the court. Invoking "the great principle" embodied in the Constitution of Massachusetts, they asserted that all persons, regardless of race or color, stand as equals before the law. (see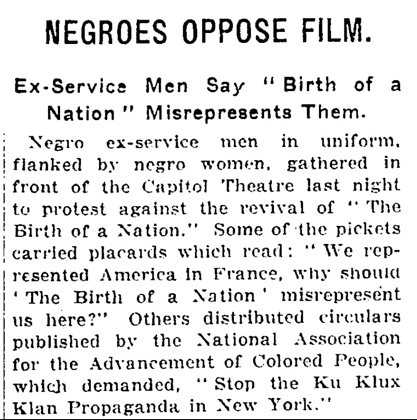 December 4, 1915: the NAACP led protest demonstrations against the showing of the movie The Birth of a Nation. The racism that African Americans experienced in both the South and the North during the war years could be glimpsed in many arenas of American life, including the movies. It is not surprising, perhaps, that The Birth of a Nation, which appeared in March 1915, was both one of the landmarks in the history of American cinema and a landmark in American racism. Historian Thomas Cripps has characterized The Birth of a Nation as "at once a major stride for cinema and a sacrifice of black humanity to the cause of racism." Based on two historical novels, 

The Clansman, An Historical Romance of the Ku Klux Klan

 (1905) and 

The Leopard's Spots: A Romance of the White Man's Burden, 1865 - ­1900

 (1902), and a play, The Clansman (1906), written by a North Carolina lawyer turned preacher, Thomas Dixon Jr., The Birth of a Nation recounts the history of the Civil War and Reconstruction through the eyes and experiences of Southern whites who vehemently opposed the political and social progress made by newly freed African Americans after the Civil War. Much of the novel's tone, which Cripps describes as "a nightmare of interracial brutality, rape and castigation," found its way into The Birth of a Nation.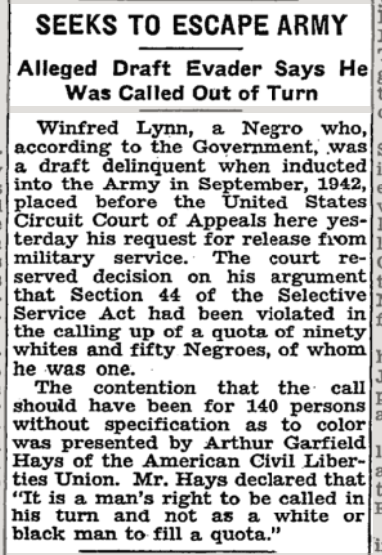 December 4, 1942: Winfred Lynn, an African-American landscape gardener on Long Island, New York, challenged the racially segregated draft in World War II. Lynn's challenge cited the 1940 Selective Service Act, which included a racial non-discrimination clause. Although rarely mentioned by historians, the clause in the Selective Service Act was arguably the first federal civil rights law of the twentieth century. 

On September 27, 1940, civil rights leader A. Philip Randolph had confronted President Franklin D. Roosevelt in the White House about his failure to implement the non-discrimination clause of the law, but without success.

The NAACP refused to take Lynn's case, regarding it as too controversial in the midst of wartime. Arthur Garfield Hays, general counsel for the ACLU, agreed to handle the case. The Federal District Court in Brooklyn on this day denied Lynn's writ of habeas corpus and dismissed the case. On February 3, 1944 the Second Circuit Court of Appeals, by a 2-1 vote, upheld the lower court decision.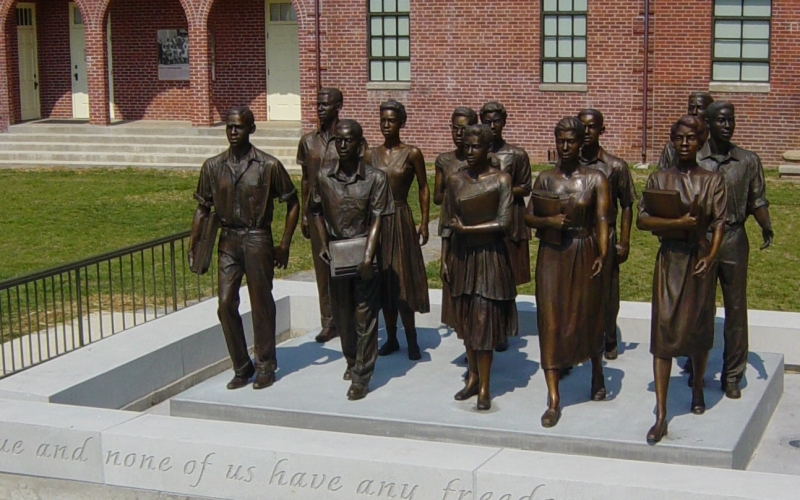 December 4, 1956:  Clinton, Tennessee's Rev. Paul Turner, the white minister of the First Baptist Church, was severely beaten after escorting the "Clinton 12" to school. The twelve students were Jo Ann Allen (now Boyce), Bobby Cain, Theresser Caswell, Minnie Ann Dickey (now Jones), Gail Ann Epps (now Upton), Ronald Hayden, William Latham, Alvah J. McSwain (now Lambert), Maurice Soles, Robert Thacker, Regina Turner (now Smith), and Alfred Williams. A bronze statue of the "Clinton Twelve" is now displayed outside a newly-remodeled front entrance to the former Green McAdoo School, where the twelve students had attended elementary school.
Murders of Three Civil Rights Workers
December 4, 1964,: FBI agents arrested 19 Mississippi men on federal conspiracy charges in connection with the slayings of three civil rights workers, James Chaney, Andrew Goodman and Michael Schwerner, in Mississippi.
Black Panthers assassinated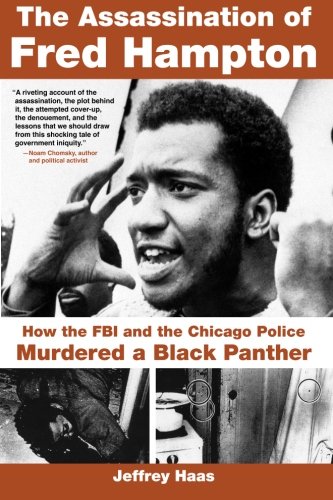 December 4, 1969: 14 police officers shot Black Panthers Fred Hampton, 21, and Mark Clark, 22, as they slept in their Chicago apartment. About a hundred bullets had been fired in what police described as a fierce gun battle with members of the Black Panther Party. However, ballistics experts later determined that only one of those bullets came from the Panthers' side. In addition, the "bullet holes" in the front door of the apartment, which police pointed to as evidence that the Panthers had been shooting from within the apartment, were actually nail holes created by police in an attempt to cover up the attack. Four other Black Panthers were wounded in the raid, as well as two police officers. 
Feminism
December 4, 1916, :  Lucy Burns, along with four other women, took strategic positions in the front row of the visitors' gallery during President Wilson's formal address to Congress. They unfurled a banner that read, "Mr. President, What Will You Do for Woman Suffrage?"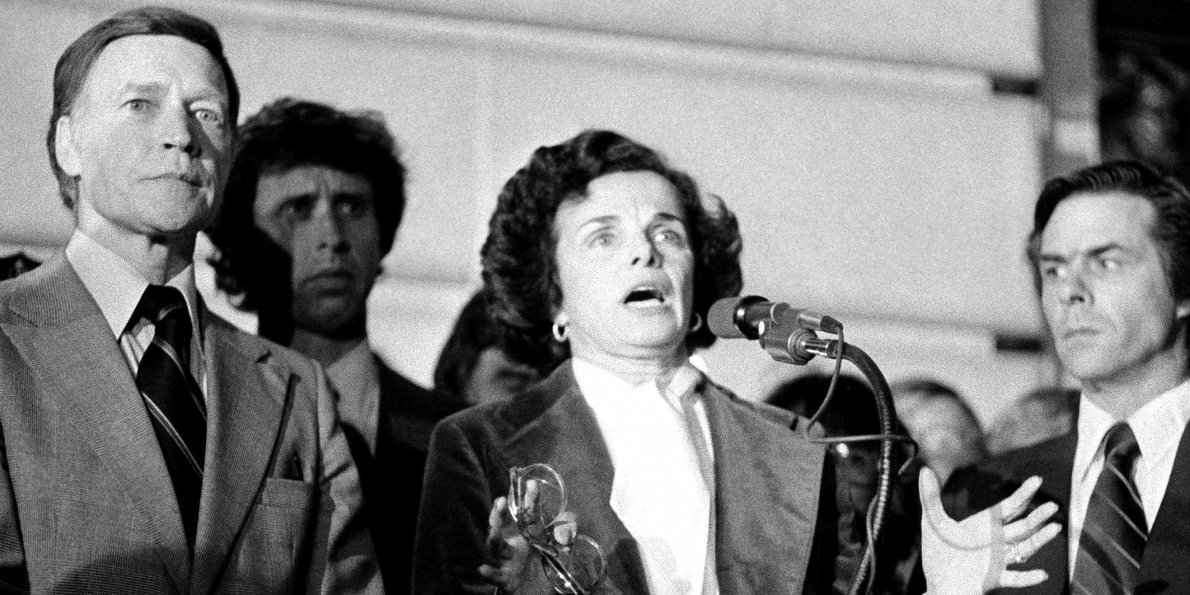 December 4, 1978: Dianne Feinstein became San Francisco's first woman mayor when she was named to replace George Moscone, who had been assassinated.

December 4, 2012: the Oklahoma Supreme Court struck down two anti-abortion laws. In two separate opinions the Court ruled unconstitutional laws requiring women seeking abortions to have an ultrasound image placed in front of them while they hear a description of the fetus, and that ban off-label use of certain abortion-inducing drugs.
The Red Scare, McCarthyism, and the Cold War
December 4, 1947: President Harry Truman had ordered the creation of an Attorney General's List of Subversive Organizations as part of his Federal Loyalty Program, which he established on March 21, 1947. The list was officially published in the Federal Register on this day. The list became a quasi-official blacklist, as members of listed organizations lost jobs or suffered other penalties because of their association with alleged left-wing organizations. Organizations had no way to protest or appeal being listed, and individuals were labeled subversive even though they had quit the organizations years before, or had only had a brief association in the first place.

                The Attorney General's List encouraged other lists that were used to label and blacklist people.
December 4 Music
December 4, 1964, The Beatles: UK release, Beatles for Sale.
Future Woodstock Performers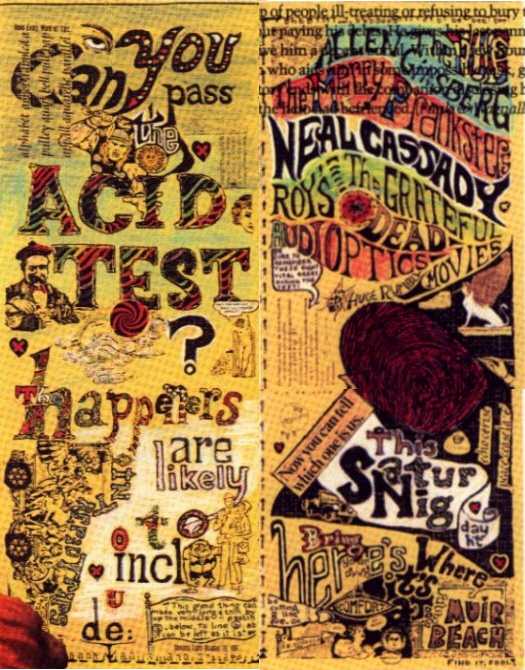 December 4, 1965 the former Warlocks, now Grateful Dead played their first show as the Grateful Dead  in San Jose, CA at the second of Ken Kesey's Acid Tests. (Jerry Garcia, age 23; Phil Lesh, age 25; Pigpen, age 20; Bob Weir, age 18; Bill Kreutzmann, age 19). Owsley Bear Stanley participated for the first time.

December 4, 1965, "Turn! Turn! Turn!" by the Byrds #1 on the Billboard Hot 100.
Space Race
December 4 – 18, 1965: American astronauts Frank Borman and Jim Lovell fly Gemini 7 for fourteen days, setting an endurance record for that time. 
César E. Chávez, Dolores Huerta, and the United Farm Workers
December 4, 1970, : Superior Court Judge Gorden Cambell sentenced Chávez to ten days in jail for violating an injunction prohibiting the lettuce boycott against growers who did not have contracts with his union. Coretta Scott King and Ethel Kennedy, visited Chavez in jail.
TERRORISM
December 4, 1984: four armed men seized a Kuwaiti airliner en route to Pakistan and forced it to land in Tehran, where the hijackers killed American passenger Charles Hegna.
December 4, 1991: militants in Lebanon released kidnapped American journalist Terry Anderson after 2,454 days in captivity.
US Labor History
December 4, 2015: the United Auto Workers union won a victory in Chattanooga, Tenn., as a group of skilled tradesmen successfully voted to create a collective bargaining unit at Volkswagen AG's only U.S. plant. The vote pertains to a small group of skilled tradesmen but allows the UAW to set up a bargaining unit for them to negotiate for wages, benefits and work rules with the German auto maker, and will open the door to wider representation. The group includes a little more than 160 electricians, welders and other repair workers that maintain the assembly line.