Beatles Before Brian
There are nearly 5 1/2 years between John Lennon's formation of the Quarrymen and Brian Epstein becoming both the Beatles' manager and the last piece of the puzzle that launched Beatlemania.
Here are some of the many dates between August 1956 and December 1961.
Beatles Before Brian
Quarrymen
In August 1956: named after his school, John Lennon formed The Quarrymen, The band performed what was known in England as "skiffle" music which was originally an early 20th century American style music.
Beatles Before Brian
Paul the Quarryman
November 11, 1956: Paul McCartney saw skiffle king Lonnie Donegan perform at Liverpool's Empire Theatre. The concert inspired McCartney to start playing the guitar. Shortly afterwards he traded the trumpet he had received four months previously on his 14th birthday for a guitar.
July 6, 1957: The Quarry Men perform at St. Peter's Church Garden Fete. John and Paul meet and find that they have similar pop idol interests: "Paul, what kind of music do you like?" asked John. "Well I used to like Lonnie Donegan but now that skiffle is fading out I love the music of Elvis Presley, Eddie Cochran, Gene Vincent, Little Richard…" "Hey," John interrupted, "they're all the people I'm into."
October 18, 1957: The Quarry Men performed at the New Clubmoor Hall (Conservative Club), Norris Green, Liverpool. This was Paul McCartney's first appearance with the group. The line-up for The Quarrymen was John Lennon, Paul McCartney, Eric Griffiths, Colin Hanton, and Len Garry. Paul McCartney, suffering from a case of the stage jitters, flubs his guitar solo on the song "Guitar Boogie". Upset with his playing, Paul tries to make amends by showing John a song he had written, "I Lost My Little Girl". John then shows Paul some songs that he has composed. The two start writing songs together from that moment, which marks the birth of the Lennon-McCartney songwriting partnership. Pete Shotton, out of the group by this time, had no real musical ability and knew it; he was almost relieved when, during a drunken argument, John Lennon had smashed Pete's washboard over Pete's head. That was the end of Pete Shotton's career as a part of the Quarrymen.
Beatles Before Brian
The Cavern
January 24, 1958: The Quarry Men performed at the Cavern in Liverpool. This was the band's only performance billed as The Quarrymen at the club. It would three years before the band would turn up again at the Cavern but under their new name as The Beatles.
Beatles Before Brian
George Harrison
February 6, 1958: George Harrison joined Liverpool group The Quarrymen. The group, now featured John Lennon, Paul McCartney, Len Garry, Eric Griffiths and John Lowe.
George Harrison later recalled: "I was very impressed by John, probably more than Paul, or I showed it more. I suppose I was impressed by all the Art College crowd. John was very sarcastic, always trying to put you down, but I either took no notice or gave him the same back, and it worked."
Beatles Before Brian
Julia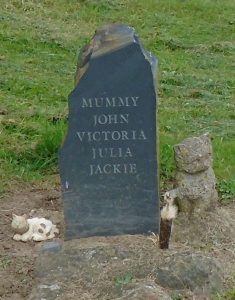 July 15,1958: John Lennon's mother, Julia was visiting her sister Mimi's house where her John was living. Shortly after leaving Mimi's house, while crossing the road to get to a bus stop, she was struck by a car driven by an off-duty policeman, 24-year-old Eric Clague. Contrary to some reports, Clague was not drunk at the time and he was driving under the 30mph speed limit. He was, however, a learner driver who was unaccompanied. "Julia," "Mother," and "My Mummy's Dead." are Lennon songs dedicated to or inspired by Julia.
Beat Brothers
In 1959: In early 1959, Tony Sheridan joined Vince Taylor and the Playboys in Hamburg, Germany where they would play. The band would eventually morph into the Beat Brothers with a line-up consisting of Tony Sheridan (vocals/guitar), Ken Packwood (drums), Rick Richards (guitar), Colin Melander (bass), Ian Hines (keyboards) and Jimmy Doyle (drums). Over the years the band's line-up would continue to see many personnel changes. Some of the most notable inclusions were: Ringo Starr, Roy Young, Rikki Barnes, John Lennon, Paul McCartney, George Harrison and Pete Best.
Beatles Before Brian
Ringo
In August 1959: Ringo Starr begins drumming for Rory Storm and the Hurricanes. Ringo would be Rory's drummer until August 18, 1960.
Beatles Before Brian
The Casbah
August 29, 1959: the opening night of a new social club for teenagers, based in the cellar of a large Victorian house at 8 Hayman's Green, Liverpool. The club was called The Casbah and run by Mona Best, mother of Pete Best and owner of the house. She had bought it after winning a horse racing bet in the 1954 Epson Derby; it had previously been owned by the West Derby Conservative Club, and had 15 bedrooms and an acre of land.
Mona Best had the idea for opening the club after seeing a television report on the 2i's Coffee Bar in London's Soho district. The Casbah was intended as a members-only club for Pete, his younger brother Rory, and their friends.
She charged half a crown for annual membership, and served soft drinks, snacks and cakes. The Casbah also had, unusually for the time, an espresso coffee machine. When there weren't live performances Mona played records on a small Dansette record player, amplified through a 3″ speaker.
The Les Stewart Quartet, with George Harrison and Ken Brown on guitars, had been booked to perform on the opening night, but they cancelled after Stewart and Brown had an argument: Brown had missed a rehearsal as he had been helping Mona Best decorate the club.
As 300 membership cards had already been sold, Mona Best didn't want to cause disappointment on the club's opening night. Harrison suggested the Quarrymen play instead, and so they went round to arrange the booking. At this point their line-up was John Lennon, Paul McCartney, George Harrison and Ken Brown. They didn't have a drummer at the time, so they played without one.
John, Paul and George went around to see Mona, who told them they were welcome to play but she was still painting the cellar for the club's opening the following week. The three boys grabbed paintbrushes and helped her finish it off. John mistook gloss for emulsion – because of his short sight – which took days to dry. Cynthia Powell also helped, and painted a silhouette of her future husband John Lennon on the wall; it can still be seen there today.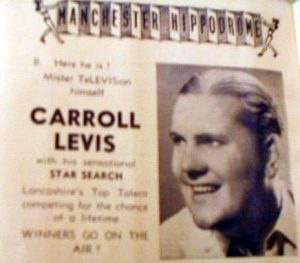 October 31, 1959: Quarry Men auditioned for Carroll Levis Show in Liverpool. During this audition period, the band would change its name from "Quarry Men" to "Johnny and the Moondogs" by November 15. On that day, they lose out for the Carroll Levis finals.
Beatles Before Brian
Audition
November 15, 1959: Paul McCartney, John Lennon and George Harrison auditioned for a British talent program called TV Star Search at the Hippodrome Theatre in Lancashire. They had been known as The Quarrymen but for this audition, they took the name "Johnny and the Moondogs." They played two Buddy Holly songs: "Think It Over" and "It's So Easy." They must have been good as they were invited back for the next round of audition the next day.
They returned to Liverpool the same night, having no money to rent a hotel room, and therefore missing out on the next round of auditions.
Beatles Before Brian
Weekend Nerk Twins
April 23 & 24, 1960: the first of only 2 performances ever by The Nerk Twins at the Fox and Hounds pub in Caversham, Berkshire, UK. The Nerk Twins were actually Paul McCartney and John Lennon. From Paul in Anthology: "That spring of 1960, John and I went down to a pub in Reading, The Fox And Hound, run by my cousin Betty Robbins and her husband. We worked behind the bar. It was a lovely experience that came from John and I just hitching off down there. At the end of the week we played in the pub as The Nerk Twins. We even made our own posters."
Beatles Before Brian
Silver Beatles
May 5, 1960: The Quarrymen became The Silver Beetles.
May 10, 1960: the Silver Beetles auditioned for promoter Larry Parmes at the Blue Angel (formerly known as the Wyvern Social Club) in Liverpool. Vying for the job of backing band for Billy Fury on an upcoming tour, the band was hampered by the fact their drummer, Tommy Moore, arrived late and the band had to use an unfamiliar drummer (Johnny Hutchinson from Cass & The Cassanovas, seen in photo). The Silver Beetles didn't win the job but Parmes took the absence of their regular drummer into consideration and hired the band to back Johnny Gentle on a tour of Scotland.
Beatles Before Brian
Briefly Silver Beats
May 14, 1960: the Silver Beats (John Lennon, Paul McCartney, George Harrison, Stu Sutcliffe, and Tommy Moore) performed at Lathom Hall, Seaforth, Liverpool. They played a few songs during the "interval" to audition for promoter Brian Kelly. This is the only occasion on which the group used the name "Silver Beats", quickly changing it back to "Silver Beetles".
May 20, 1960: the Silver Beetles (John Lennon, Paul McCartney, George Harrison, Stu Sutcliffe, and Tommy Moore) played the first night of a short tour of Scotland backing singer Johnny Gentle, at Alloa Town Hall in Clackmannanshire. They were never billed as The Silver Beetles on the tour; all posters gave the billing as "Johnny Gentle and his group". Paul McCartney later wrote:
"Now we were truly professional, we could do something we had been toying with for a long time, which was to change our names to real showbiz names. I became Paul Ramon, which I thought was suitably exotic. I remember the Scottish girls saying, 'Is that his real name? That's great.' It's French, Ramon. Ra-mon, that's how you pronounce it. Stuart became Stuart de Staël after the painter. George became Carl Harrison after Carl Perkins (our big idol, who had written 'Blue Suede Shoes'). John was Long John. People have since said, 'Ah, John didn't change his name, that was very suave.' Let me tell you: he was Long John. There was none of that 'he didn't change his name': we all changed our names.
So here we were, suddenly with the first of Larry's untempestuous acts and a tour of Scotland, when I should have been doing my GCE exams. A lot of my parents' hopes were going up the spout because I was off with these naughty boys who weren't doing GCEs at all."
Beatles Before Brian
Pete Best
June 11, 1960: drummer Tommy Moore quit The Beatles and returned to his job of driving a forklift at Garston bottle works. Norman Chapman briefly replaced Moore, but Chapman was called into National Service after only three gigs.
August 6, 1960: The Silver Beetles went to Mona Best's Casbah Coffee Club where they saw The Blackjacks playing.
The group had Mona's son Pete Best playing a brand new drum kit. The Blackjacks were on the point of splitting up, so The Beatles suggested to Pete that he join them for their first trip to Hamburg. Best was interested in the proposal, and agreed to audition for them.
August 16, 1960: Pete Best becomes The Silver Beetles' drummer. The band's current line-up included John, Paul, George, Pete and Stuart Sutcliffe.
The band traveled to Hamburg, Germany.
Beatles Before Brian
Hamburg
August 17, 1960: arrived very early in the morning but the Indra Club was closed. A manager from a neighboring club found someone to open it up, and the group slept on the red leather seats in the alcoves.
The group played at the club on the same night, but were told they could sleep in a small cinema's storeroom, which was cold and noisy, being directly behind the screen of the cinema, the Bambi Kino.
McCartney later said, "We lived backstage in the Bambi Kino, next to the toilets, and you could always smell them. The room had been an old storeroom, and there were just concrete walls and nothing else. No heat, no wallpaper, not a lick of paint; and two sets of bunk beds, with not very much covers—Union Jack flags—we were frozen."[30] Lennon remembered: "We were put in this pigsty. We were living in a toilet, like right next to the ladies' toilet. We'd go to bed late and be woken up next day by the sound of the cinema show and old German fraus [women] pissing next door." After having been awoken in this fashion, the group were then obliged to use cold water from the urinals for washing and shaving. They were paid £2.50 each a day, seven days a week, playing from 8:30-9:30, 10 until 11, 11:30-12:30, and finishing the evening playing from one until two o'clock in the morning.
German customers found the group's name comical, as "Beatles" sounded like "Peedles", which meant a small boy's penis.
Beatles Before Brian
Beatles
August 18, 1960: new stage name and first performance as "The Beatles" at the Indra Club in Hamburg, Germany. Paul McCartney (on discussing performing and other things they learned in Hamburg): "Sex…was one of the first things 'cause we were kids just let off the leash, you know. And then there was like, the amount of music we played — we played — the shear amount of music. Some evenings I think we probably…we played eight hour periods 'cause you'd come on and another band would take an hour and you'd take an hour, so we probably played four hours but we had to stretch it over an eight hour period. And that's an awful long time, man, to play. I mean even bands now with three or four hours sets is a hell of a long time."
Beatles Before Brian
Recording
October 15, 1960: in a small Hamburg recording studio, the Akustik, The Beatles (minus Pete Best) and two members of Rory Storm's Hurricanes (Ringo Starr and Lou "Wally" Walters) recorded a version of George Gershwin's "Summertime", which is cut onto a 78-rpm disc. This is the first session that included John, Paul, George, and Ringo together. Two other songs were recorded, but Ringo plays on those without John, Paul, or George. Nine discs are cut, but only one is known to have survived.This was the first time Lennon, McCartney, Harrison and Starr recorded together.
Beatles Before Brian
Cancelled
November 1, 1960: furious that The Beatles had made a verbal agreement to play at rival Peter Eckhorn's Top Ten Club, Kaiserkeller owner Bruno Koschmider terminated their contract. Despite this, they continued to perform at the club for another three weeks.
An additional reason why Koschmider wanted them out: at 17 years of age, George Harrison was too young to be working in the club. Eckhorn's statement read: I the undersigned hereby give notice to Mr George Harrison and to Beatles' Band to leave [the Club] on November 30th, 1960. The notice is given to the above by order of the Public Authorities who have discovered that Mr George Harrison is only 17 (seventeen) years of age.
Beatles Before Brian
George deported
November 20, 1960: German authorities ordered Harrison deported. He stayed up all that night teaching John Lennon his guitar parts, so The Beatles could continue without him.
November 21, 1960: George Harrison deported. From his Anthology: It was a long journey on my own on the train to the Hook of Holland. From there I got the day boat. It seemed to take ages and I didn't have much money – I was praying I'd have enough. I had to get from Harwich to Liverpool Street Station and then a taxi across to Euston. From there I got a train to Liverpool. I can remember it now: I had an amplifier that I'd bought in Hamburg and a crappy suitcase and things in boxes, paper bags with my clothes in, and a guitar. I had too many things to carry and was standing in the corridor of the train with my belongings around me, and lots of soldiers on the train, drinking. I finally got to Liverpool and took a taxi home – I just about made it. I got home penniless. It took everything I had to get me back.
Beatles Before Brian
Arrested
November 29, 1960: Having been told on 1 November that their contract to perform at his Kaiserkeller club was being terminated by owner Bruno Koschmider, The Beatles began moving their belonging to the attic room above the nearby Top Ten Club. At the time The Beatles were staying in the Bambi-Filmkunsttheater cinema, where the accommodation was basic and sanitary facilities minimal. John Lennon and Stuart Sutcliffe had already moved out, and Paul McCartney and Pete Best were to follow. George Harrison had already been deported (Nov 21). It was dark as McCartney and Best gathered their belongings in the Bambi Kino. As there were no lights they set lit an object – different accounts mention rags, a wall tapestry, or a condom attached to a nail – in order to see. There was no damage apart from a burn mark on the wall, and the fire eventually extinguished itself on the damp wall. Bruno Koschmider, however, was furious, and told the police that The Beatles had attempted to set fire to the cinema. McCartney and Best were arrested.
Beatles Before Brian
John, Paul, Pete deported
November 30, 1960: after being released from St Pauli police station after being held overnight, McCartney and Best went to their new lodgings above the Top Ten Club to get some rest. In the early afternoon, however, they were awoken by heavy banging on the door. Best opened the lock and was greeted by two plain-clothes policemen. They were told to get dressed and were taken by car to Hamburg's Kriminal police headquarters. The officer in charge told them they were to be deported at midnight.They were taken back on last time to the Top Ten where they were given five minutes to pack up their possessions; Pete Best was forced to leave his drums behind. They were then held in prison before being escorted to the airport in the evening.
They Beatles were not entirely sure why they were being deported, as their limited command of German made it difficult to understand the police procedures. Their request to telephone the British Consul was refused.
December 1, 1960: McCartney and Best arrived at London Airport. They spent their remaining money on a bus to Euston Station and a train ticket to Liverpool. John Lennon stayed behind in Hamburg for a while.
December 10, 1960: John Lennon traveled back to England by train and boat. Stuart Sutcliffe continued stay in Hamburg, , effectively signified the end of his time in The Beatles.
Beatles Before Brian
Back to the Cavern
February 9, 1961: the group makes their first lunchtime debut as The Beatles at the Cavern.
March 21, 1961: their first night-time appearance at the Cavern. The band gets $42.00 per night.
Beatles Before Brian
Back to Hamburg
March 24, 1961: Beatles returned to Hamburg, Germany.
June 22 & 23, 1961: Tony Sheridan and The Beatles do first session recordings for Bert Kaempfert with the following songs: My Bonnie (Lies Over the Ocean); The Saints (When the Saints Go Marching In); Why; Cry For a Shadow; Ain't She Sweet;Take Out Some Insurance On Me Baby and Nobody's Child.
July 3, 1961: the Beatles return to England from Hamburg.
Beatles Before Brian
My Bonnie released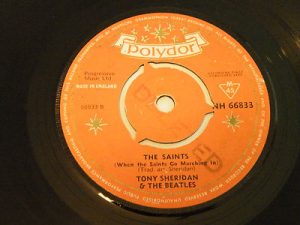 In August 1961: Tony Sheridan and the Beatles or Beat Brothers released "My Bonnie/The Saints (Go Marching In) in Germany.
October 28, 1961: "My Bonnie" is a success in Germany and eventually heard and released in England.
Beatles Before Brian
My Bonnie requested
October 28, 1961:  according to Beatles legend, it was on this day that a fan named Raymond Jones attempted to purchase the single "My Bonnie" from Brian Epstein's NEMS record store in Liverpool. Brian managed the record shop, which was part of a large department store owned by his father. The legend states that this was the first occasion on which Brian Epstein heard of the single or, indeed, of The Beatles. "Mersey Beat" editor Bill Harry discounts this story as improbable. Harry claims to have discussed The Beatles and other local groups with Epstein well before this date, and he adds that Epstein was already writing record reviews for "Mersey Beat" and selling copies of the paper in his shop. Further, Epstein was selling tickets to Sam Leach's 'Operation Big Beat' concert, and The Beatles' name was at the top of the list of groups that were scheduled to appear at the November 10 event.
October 30, 1961: two days after Beatles fan Raymond Jones asked for The Beatles' German single "My Bonnie" (recorded with Tony Sheridan) at Brian Epstein's NEMS record store, two girls ask for the same record. Brian Epstein begins to search foreign record company import lists to find the single. Since Epstein had already sold at least 12 dozen copies of Liverpool's "Mersey Beat" magazine (and had written a column for it), it is highly unlikely that he doesn't already know who The Beatles are. Still, Epstein's difficulty in locating the record is probably due to his not knowing that the record was released, not by The Beatles, but by Tony Sheridan and 'The Beat Brothers' ('Beatles' resembles a vulgar slang word in German, so The Beatles' name was changed for this historic single).
Beatles Before Brian
Brian Epstein listens
November 9, 1961: The Beatles performed at the Cavern Club at lunchtime. That night they appear at Litherland Town Hall, Liverpool (their final performance at that venue).
This is a major day for The Beatles, although they are unaware of it at the time–in the audience at the Cavern Club show is Brian Epstein, dressed in his pin-stripe suit and seeing The Beatles for the first time. Accompanying Epstein is his assistant Alistair Taylor.
Epstein will recall his first impressions in a 1964 interview: "They were fresh and they were honest, and they had:star quality. Whatever that is, they had it, or I sensed that they had it." Over the next few weeks, Epstein becomes more and more interested in possibly managing The Beatles and he does a lot of research into just exactly what that would entail. When he speaks with the group's embittered ex-manager Allan Williams, he is told, "Brian, don't touch 'em with a fucking bargepole." Nonetheless, Epstein invites The Beatles to a meeting at his record store on December 3.
Beatles Before Brian
Brian manages
December 3, 1961: The Beatles' first formal meeting with Brian Epstein, where he proposed to them that he become their manager. The Beatles are interested, but they are not ready to make a commitment, so a second meeting is arranged for December 6.
December 6, 1961: The Beatles (John Lennon, Paul McCartney, George Harrison, and Pete Best) meet with Brian Epstein for further discussions about his proposal to manage them. He wants 25 percent of their gross fees each week, in return for which he will be responsible for arranging their bookings. He promises that their bookings will be better organized, more prestigious, and will expand beyond the Liverpool area. He also promises that they will never again play for less than 15 pounds, except for Cavern lunchtime sessions, for which he will get their fee doubled to ten pounds. Most important of all, he promises to get them out of their recording contract with Bert Kaempfert in Germany, then use his influence to garner them a contract with a major British label. John Lennon, as leader of The Beatles, accepts on their behalf. There is no contract signing at this point, because the standard contracts are so exploitative that Epstein is disgusted by them; he promises The Beatles that he will prepare a fairer document.
December 10, 1961: their first contract was for a five year period. The contract was formally signed at Pete Best's house on January 24, 1962, with Alistair Taylor as witness, although Brian, himself, didn't sign it.
When asked why later, Brian answered "Well, if they ever want to tear it up, they can hold me but I can't hold them."
Beatles Before Brian