May 19 Peace Love Art Activism
Vietnam
Nguyễn Sinh Cung
May 19, 1891: Nguyễn Sinh Cung born in Kim Liên, Nghệ An Province, Vietnam.
In 1907: after receiving a primary education at a local school, Nguyen Sinh Cungand and his brother traveled to the city of Hué to attend a prestigious Franco-Vietnamese academy.
In 1911: Nguyen Sinh Cung traveled to Saigon and obtained a job as a cook aboard a French steam ship bound for the French city of Marseille. Although the details of his journey are not well documented, Cung spent the next two years traveling around the world, visiting cities in Europe, Asia, North America, and, according to some accounts, Africa and South America as well. Ho eventually settled in London.
In 1917: Nguyen Sinh Cung moved to Paris during the height of World War I. He adopted the name Nguyen Ai Quoc ("Nguyen the Patriot") and became involved in leftist and anti-colonial activism. (see June 18, 1919)
May 19

Peace Love Art Activism
US Labor History
Fraterville Mine explosion
May 19, 1902: two hundred sixteen miners die from an explosion and its aftermath at the Fraterville Mine in Anderson County, Tenn. All but three of Fraterville's adult males were killed. The mine had a reputation for fair contracts and pay—miners were represented by the United Mine Workers—and was considered safe; methane may have leaked in from a nearby mine. [WVLT article](see February 14, 1903)
May 19

Peace Love Art Activism
BLACK HISTORY
Mary Turner lynched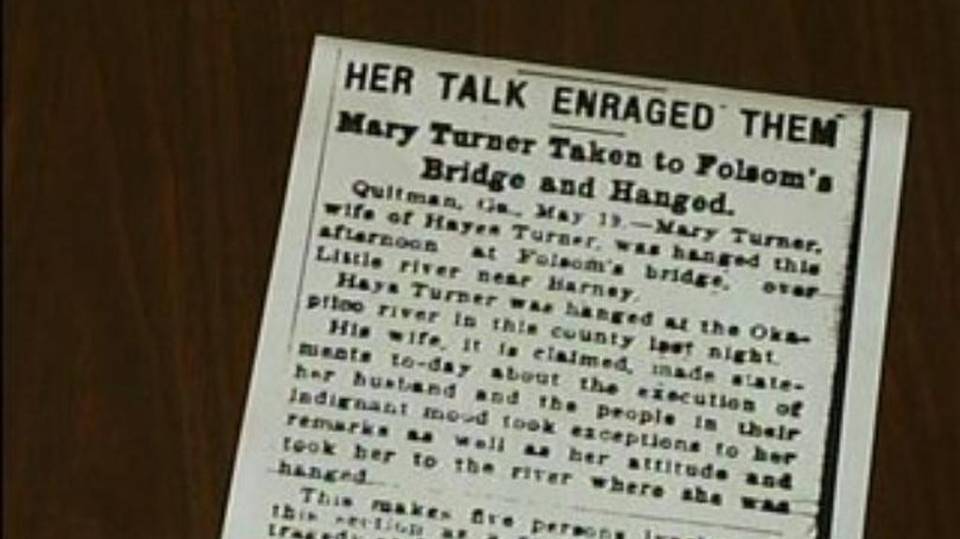 May 19, 1918: Mary Turner the 8-month pregnant wife of Hayes Turner,  publicly denounced her husband's lynching the previous day. A mob hung her upside down from a tree, doused her in gasoline and motor oil, and set her on fire. While Turner was still alive, a member of the mob split her abdomen open with a knife. Her unborn child fell on the ground, where it cried before it was stomped on and crushed. Finally, Turner's body was riddled with hundreds of bullets. Mary Turner and her child were cut down and buried near the tree. A whiskey bottle marked the grave. No charges were ever brought against the known or suspected participants in these crimes. [Miami Herald article] (next BH, see June 3; next Lynching, see July 29; for expanded chronology, see American Lynching 2)
May 19, 1960:  in Ringgold Georgia. a bomb killed Mattie Green, a 32-year-old mother of six while she and her family were sleeping at home. Her family survived. No one was convicted on the crime, and the FBI closed the case after concluding no federal laws had been violated. [DoJ article] (see June Peace…)
Freedom Riders
May 19, 1961: The Nashville Riders return to Birmingham and attempt to leave the city by bus. Bus drivers again refuse to depart the station, fearing the mobs waiting outside. (see May 20)
George Whitmore, Jr.
May 19, 1965: The New York Assembly passes the abolition bill by a vote of seventy-eight to sixty-seven. (see Whitmore for expanded story)
May 19

Peace Love Art Activism
Immigration History
Emergency Quota Act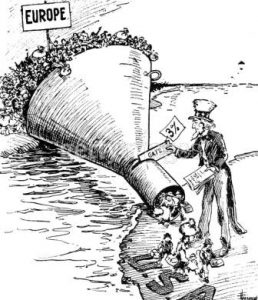 May 19, 1921: the Emergency Quota Act became law. It restricted immigration into the US and added two new features to American immigration law: numerical limits on immigration from Europe and the use of a quota system for establishing those limits.
The Emergency Quota Act restricted the number of immigrants admitted from any country annually to 3% of the number of residents from that same country living in the United States as of the U.S. Census of 1910. Based on that formula, the number of new immigrants admitted fell from 805,228 in 1920 to 309,556 in 1921-22. The act meant that only people of Northern Europe who had similar cultures to that of America were likely to get in. [Immigration to the US article] (see May 26, 1924)
May 19

Peace Love Art Activism
May 19 Music et al
Pete Townshend
May 19, 1945: Pete Townshend born.
Jerry Hyman
May 19, 1947: Jerry Hyman of Blood, Sweat and Tears was born on  in Brooklyn, NY
DJ payola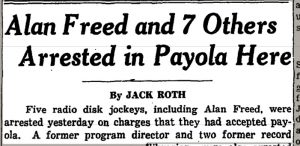 May 19, 1960: five radio disk jockeys, including Alan Freed, were arrested on charges that they had accepted payola. District Attorney Frank Hogan said they had accepted illegal gratuities amounting to $116,580 from twenty-three record companies in the previous two years. (see Sept 13)
Marilyn Monroe
May 19, 1962: Marilyn Monroe performed a sultry rendition of "Happy Birthday" for President John F. Kennedy during a fundraiser at New York's Madison Square Garden. (see June 15)
Two Virgins
May 19, 1968: while Cynthia Lennon was on vacation in Greece, John invited Yoko Ono to his home. He recalled: " I called her over, it was the middle of the night and Cyn was away, and I thought, 'Well, now's the time if I'm going to get to know her any more.' She came to the house and I didn't know what to do; so we went upstairs to my studio and I played her all the tapes that I'd made, all this far-out stuff, some comedy stuff, and some electronic music. There were very few people I could play those tapes to. She was suitably impressed, and then she said, 'Well, let's make one ourselves,' so we made Two Virgins. It was midnight when we finished, and then we made love at dawn. It was very beautiful." (Beatles, see May 31;  see Two Virgins for more)
May 19

Peace Love Art Activism
The Cold War
Secret surveillance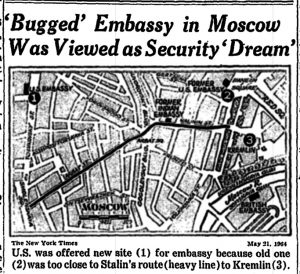 May 19, 1964: the US State Department delivered a strong protest in Moscow after more than 40 secret microphones were found in the U.S. Embassy. U.S. security had tore into walls of the building in April. US officials said the microphones were embedded 8 to 10 inches deep in the walls of the 10-story building, and obviously had been installed before the Russians turned the building over for U.S. occupancy in 1952. [State Dept memorandum re bugging] (see Oct 14)
David Greenglass
May 19, 2015: U.S. District Judge Alvin Hellerstein of New York ordered the unsealing of the testimony of Ethel Rosenberg's brother, David Greenglass, who implicated his sister as a spy. Greenglass recanted his testimony seven years after he gave it, saying that he gave false testimony after prosecutors threatened him by saying they would go after his wife, who may have assisted Julius Rosenberg. Hellerstein said the testimony now could be unsealed because Greenglass died last year at the age of 92, though he fought to the end of his life to keep it permanently sealed, according to the Associated Press.
"The requested records are critical pieces of an important moment in our nation's history," Hellerstein wrote. "The time for the public to guess what they contain should end." [Newsday article]  (DP, see May 20; Cold War, see May 29; Nuclear, see July 14; Rosenbergs, see July 15)
May 19

Peace Love Art Activism
Nuclear/Chemical News
May 19, 1967: the Soviet Union ratified a treaty with the United States and Britain banning nuclear weapons from outer space. (see July 1, 1968)
May 19

Peace Love Art Activism
Cannabis
Leary v. United States
May 19, 1969: the U.S. Supreme Court dealt with the constitutionality of the Marihuana Tax Act of 1937. Timothy Leary had been arrested for the possession of marijuana in violation of the Marihuana Tax Act. Leary challenged the act on the ground that the act required self-incrimination, which violated the Fifth Amendment. The unanimous opinion of the court was penned by Justice John Marshall Harlan II and declared the Marihuana Tax Act unconstitutional. [Oyez article]
NORML
In 1970:  The National Organization for the Reform of Marijuana Laws [NORML] founded as a nonprofit public-interest advocacy group whose mission is to end marijuana prohibition.  [NORML site] (next Cannabis, see May 1, 1971 or see CC for expanded chronology)
May 19

Peace Love Art Activism
Falklands War
May 19, 1982: a British helicopter transporting SAS soldiers ditched in the sea killing 22 servicemen. (see May 21)
May 19

Peace Love Art Activism
Iraq War II
May 19, 2004: Specialist Jeremy C. Sivits received a year in prison and a bad conduct discharge in the first court-martial stemming from abuse of Iraqis at the Abu Ghraib prison. [NYT article] (see Aug 27)
May 19

Peace Love Art Activism
Environmental Issues
Deepwater Horizon Oil Spill
May 19, 2010: Oil washes ashore on mainland Louisiana [Reuters article] (see May 27)
California spill
May 19, 2015: a broken onshore pipeline spewed oil down a storm drain and into the Pacific Ocean for several hours before it was shut off, creating a slick some 4 miles long across a scenic stretch of central California coastline. Initial estimates put the spill at about 21,000 gallons. The spill was about 20 miles northwest of Santa Barbara. (see May 27)
May 19

Peace Love Art Activism
Stop and Frisk Policy
May 19, 2010,: in another lawsuit, the New York Civil Liberties Union filed to stop the NYC from keeping a huge database of New Yorkers stopped, but never charged. (see July 16)
May 19

Peace Love Art Activism
LGBTQ
NAACP
May 19, 2012: The National Association for the Advancement of Colored People approved a resolution supporting marriage for same-sex couples. In the weeks that follow, the National Center for La Raza (NCLR) and the League of United Latin American Citizens (LULAC), the nation's largest and oldest Latino civil rights organizations, respectively, pass similar resolutions supporting all families. [NY Daily News article] (see May 31)
Oregon ban on same-sex marriage
May 19, 2014: U.S. District Judge Michael McShane struck down Oregon's voter-approved ban on gay marriage, saying it was unconstitutional. McShane said the ban unconstitutionally discriminated against same-sex couples and ordered the state not to enforce it. State officials earlier refused to defend the constitutional ban in court.  (next LGBTQ, see May 20; Oregon, see June 4)
May 19

Peace Love Art Activism
Women's Health
Affordable Care Act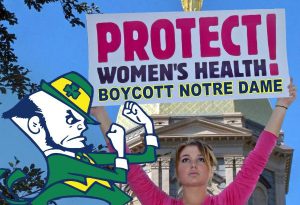 May 19, 2015: a federal court again denied the University of Notre Dame's challenge to the health law's contraception provision, saying a compromise arrangement offered by the Obama administration appeared adequate to meet the Catholic institution's religious objections to covering Women's Health for students and staff. Notre Dame had been fighting the Affordable Care Act's requirement that most employers include contraception in health plans with no out-of-pocket costs, arguing that the federal government was forcing it to violate its beliefs. Notre Dame had argued its concerns weren't satisfied by the Obama administration's alternative arrangement, under which an employer with a religious objection can state its conflict and have its insurer administrate contraceptive coverage.
In a 2-1 ruling, a panel of the Seventh U.S. Circuit Court of Appeals in Chicago said the university hadn't done enough to show it is entitled to a preliminary injunction that would allow it to opt out of the requirements while it continued to fight them. Instead, the court indicated it believed the administration had hit the right balance in addressing the university's concerns.
"Although Notre Dame is the final arbiter of its religious beliefs, it is for the courts to determine whether the law actually forces Notre Dame to act in a way that would violate those beliefs," the court said in an opinion written by Judge Richard Posner. "The very word 'accommodation' implies a balance of competing interests; and when we compare the burden on the government or third parties of having to establish some entirely new method of providing contraceptive coverage with the burden on Notre Dame of simply notifying the government that the ball is now in the government's court, we cannot conclude that Notre Dame has yet established its right to the injunctive relief that it is seeking before trial," he wrote. [WSJ article] (BC, see May 29; ACA, see June 8; Notre Dame, see February 7, 2018)
May 19

Peace Love Art Activism