May 22 Peace Love Art Activism
BLACK HISTORY
Amnesty Act of 1872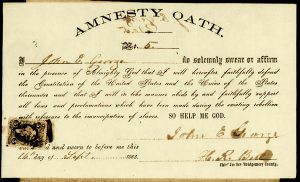 May 22, 1872: President Ulysses Grant signed the Amnesty Act of 1872. It ended voting restrictions and office-holding disqualifications against most of the Confederate troops and secessionists who rebelled against the Union in the Civil War. The act conferred these rights to over 150,000 former Confederate troops with the exception of some 500 military leaders of the Confederacy. [Gilder Institute article] (see Dec 8)
Dr. Richard Harris
May 22, 1961: for two days, the freedom riders and civil rights  leaders took shelter and plot strategy at the Montgomery home of prominent African-American pharmacist Dr. Richard Harris. [video interview w Harris's daughter] (see May 23)
George Whitmore, Jr
May 22, 1965: The New York State Association of Trial Lawyers and the Northern New York Conference of the Methodist Church urged Governor Rockefeller to sign a bill that would virtually abolish capital punishment in the state. (see Whitmore for expanded story)
Sixteenth Street Baptist Church bombing
May 22, 2002: a jury in Birmingham, AL convicted former KKK member Bobby Frank Cherry of the 1963 murders of Addie Mae Collins (then 14), Denise McNair (then 11), Carole Robertson (then 14), and Cynthia Wesley (then 14) in the attack. [CNN article] (see Oct 28)
Stacey Abrams
May 22, 2018: Georgia Democrats selected the first black woman to be a major party nominee for governor in the United States, choosing Stacey Abrams, a liberal former State House leader
Abrams also became Georgia's first black nominee for governor. The region that had not had an African-American governor since Reconstruction. (BH, see May 24; Feminism, see June 5)
The Clotilda
May 22, 2019: researchers confirmed that the remains of the Clotilda, the last known slave ship to arrive in the United States, had been found along the Mobile River, near 12 Mile Island and just north of the Mobile Bay delta.
The authentication and confirmation of the Clotilda was led by the Alabama Historical Commission and SEARCH Inc., a group of maritime archaeologists and divers who specialize in historic shipwrecks. [Smithsonian article] (next BH, see June 12)
May 22

Peace Love Art Activism
Emma Goldman
William Buwalda
On April 26, 1908 Emma Goldman had lectured on patriotism at Walton's Pavilion in San Francisco. A United States soldier (private first-class), William Buwalda, attended the lecture in uniform and was witnessed shaking her hand. Within two weeks, he was court-martialed in violation of the 62nd Article of War, and found guilty by a military court, dishonorably discharged and sentenced to five years at hard labor on Alcatraz Island, San Francisco, California. On  May 22 his sentence was commuted to three years' hard labor, in deference to his 15 years of excellent military service and the assumption of a temporary lapse in judgment under the sway of an "anarchist orator."  [Tenement dot org article] (see Dec 31)
May 22

Peace Love Art Activism
US Labor History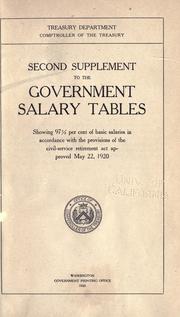 May 22, 1920: Civil Service Retirement Act of 1920 gave federal workers a pension. [OPM article] (see August 1, 1921)
May 22

Peace Love Art Activism
Cold War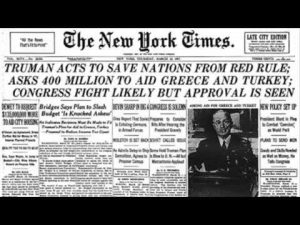 May 22, 1947: Congress enacted the Truman Doctrine when it appropriated military and economic aid for Greece and Turkey. [US Office of the Historian article] (see May 29)
May 22

Peace Love Art Activism
May 22, 1941: Bruce Rowland, drummer for Joe Cocker at Woodstock, born.
Fear of Rock
May 22, 1955: authorities in Bridgeport, Connecticut, cancelled a Fats Domino concert because of the dangers of "Rock and Roll." This was one of many controversies and censorship efforts involving rock and roll in the early years. Similar rock and roll concert cancellations due to local officials' fear of possible violence occurred in Boston, Atlanta, Newark and Asbury Park, New Jersey, and Burbank, California. See Elvis Presley's first appearance on the Ed Sullivan television show (September 9, 1956) and controversies over the film Blackboard Jungle, which opened with Bill Haley's Rock Around the Clock on the soundtrack (August 26, 1955). (see July 9)
Ernie K Doe
May 22 – 28, 1961: "Mother-in-Law" by Ernie K Doe #1 Billboard Hot 100.
GI Blues
May 22 – June 11, 1961: Elvis's GI Blues returned to Billboard's #1 album for a fourth time. (see Aug 28)
Jimi Hendrix
May 22, 1962: Hendrix received a mental hygiene consultation. Lieutenant Lanford H DeGeneres reported: "There are no disqualifying mental defects sufficient to warrant disposition through medical channels…. The individual…has the mental capacity to understand and participate in the board proceedings." (see Hendrix for expanded military chronology)
Ticket to Ride
May 22 – 28, 1965, The Beatles' "Ticket to Ride" #1 on the Billboard Hot 100. (see June 14)
May 22

Peace Love Art Activism
Vietnam
May 22, 1964: in a speech before the American Law Institute in Washington, D.C., Secretary of State Dean Rusk explicitly accused North Vietnam of initiating and directing the aggression in South Vietnam. U.S. withdrawal, said Rusk, "would mean not only grievous losses to the free world in Southeast and Southern Asia but a drastic loss of confidence in the will and capacity of the free world." He concluded: "There is a simple prescription for peace–leave your neighbors alone." (see May 24)
May 22

Peace Love Art Activism
FREE SPEECH
May 22, 1978:  the US Court of Appeals for the 7th Circuit affirms Judge Decker's February 23, 1978 ruling that the three ordinances adopted by the Skokie Village Board aimed at preventing Frank Collin and his Nationalist Socialist party sympathizers from marching in Skokie are unconstitutional as violative of the 1st Amendment to the U.S. Constitution. [Chicago Tribune article] (see May 25)
May 22

Peace Love Art Activism
LGBTQ
Harvey Milk
May 22, 1979: approximately 10,000 people gathered on San Francisco's Castro and Market streets for a peaceful demonstration to commemorate what would have been Harvey Milk's 49th birthday. (see July 12)
Maryland
May 22, 2008: Maryland Governor Martin O'Malley signed into law a domestic partnership bill allowing same-sex couples in Maryland some – but not all – of the benefits that marriage afforded. The law took effect on July 1, 2008. (see June 17)
Ireland
May 22, 2013: Ireland became the first-ever country to approve same-sex marriage by referendum, voting overwhelmingly to approve it despite opposition from clergy in the heavily Catholic nation. Reuters said in the vote "more than 60 percent of eligible voters cast their ballot, the highest turnout at a referendum there in over two decades." [Guardian article] (see June 5)
May 22

Peace Love Art Activism
Irish Troubles
Kieran Doherty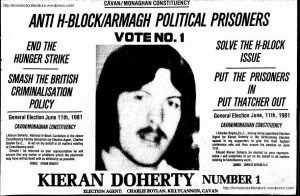 May 22, 1981:  Kieran Doherty, an Irish Republican Army prisoner in the Maze Prison, joined the hunger strike. [2016 Irish News article] (see Troubles for expanded story)
Good Friday Peace accord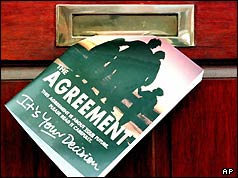 May 22, 1998: voters in Northern Ireland and the Republic of Ireland cast ballots giving resounding approval to a Northern Ireland peace accord. [BBC article] (see Oct 16)
May 22

Peace Love Art Activism
Feminism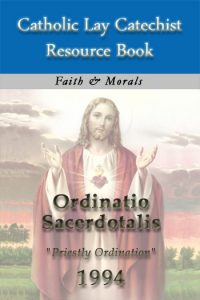 May 22, 1994: Pope John Paul II issued the Apostolic Letter Ordinatio Sacerdotalis from the Vatican, expounding the Catholic Church's position requiring "the reservation of priestly ordination to men alone." [text] (see May 26, 1994)
May 22

Peace Love Art Activism
CLINTON IMPEACHMENT
May 22, 1998: federal Judge Norma Holloway Johnson ruled that the Secret Service must testify before the grand jury in the Monica Lewinsky controversy. (see Clinton for expanded story)
May 22

Peace Love Art Activism
Voting Rights
May 22, 2017: in Cooper v. Harris the Supreme Court struck down 5 – 3 two North Carolina congressional districts, ruling that lawmakers had violated the Constitution by relying too heavily on race in drawing them. The court rejected arguments from state lawmakers that their purpose in drawing the maps was not race discrimination but partisan advantage. Election law experts said the ruling would make it easier to challenge voting districts based partly on partisan affiliations and partly on race. [Oyez article] (see June 5)
May 22

Peace Love Art Activism