May 9 Music et al
Steve Katz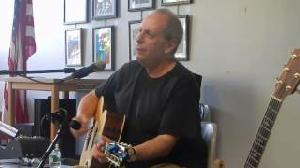 May 9, 1945: Steve Katz of Blues Project and Blood Sweat and Tears, born. (see SK for much more.)
May 9

Music et al
Alan Freed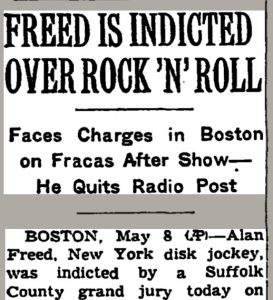 May 9, 1958: a Suffolk County, NY grand jury indicted Alan Freed on charges of inciting the unlawful destruction of property during a riot touched off at a performance of his rock 'n' roll show the previous Saturday night. [Newspapers dot com article] (see May 16)
May 9

Music et al
Billy Vaughn
May 9 – 15, 1960: Billy Vaughn and His Orchestra's album Theme from a Summer Place was Billboard's #1 album.
May 9

Music et al
Louis Armstrong
May 9 – 15, 1964, ending The Beatles' streak of three number-one hits in a row over 14 consecutive weeks, "Hello Dolly" by Louis Armstrong  #1 on the Billboard Hot 100. It became the most successful single of Armstrong's career, followed by a gold-selling album of the same name.
At 62 years old, the song also made Armstrong the oldest artist ever to reach #1 on the Hot 100 since its introduction in 1958. [NPR audio story]
May 9

Music et al
Unfinished Music No. 2: Life with the Lions
May 9, 1969: John Lennon and Yoko Ono released Unfinished Music No. 2: Life with the Lions, the second of their three experimental albums of avant-garde music on Zapple, a sub label of Apple. It was a successor to 1968's Unfinished Music No.1: Two Virgins, and was followed by the Wedding Album. LIfe With the Lions peaked in the US at number 174. The album, whose title is a play on words of the BBC Radio show Life with The Lyons, was recorded at Queen Charlotte's Hospital in London and live at Cambridge University, in November 1968 and March 1969.
William Rhulmann wrote in his All Music review, "If, as they suggested, their lives were their art, then this is, too. Maybe." 
Edmund O. Ward wrote in Rolling Stone magazine that the album was "utter bullshit" and "in poor taste" (see May 24 – June 27)
I dare you!
May 9

Music et al