January 12 Peace Love Art Activism
BLACK HISTORY
Dred Scott
The US Supreme Court will eventually side against Dred Scott's freedom, but on January 12, 1850, the St. Louis Circuit Court charged the jury that Scott's residence in free jurisdictions would destroy his status as a slave, and if the jurors determined he had in fact lived in a free state or territory, they should find him free. The jury sided with Scott and his family.
The jury concluded that Scott's residence in a free state and a free territory had made him free. This result was consistent with Missouri precedents dating from 1824. Irene Emerson, reluctant to lose her four slaves, appealed this decision to the Missouri Supreme Court.(see Dred Scott for more; next Black History, see April)
Patrick & Charlotte "Lottie" Morris murdered
January 12, 1896: a mob of twenty men gathered around the home of Patrick and Charlotte "Lottie" Morris in Jefferson Parish, Louisiana, and set it ablaze. Mr. Morris, a white railroad hand, and his wife, a black woman, had garnered the ill will of the community "on account of their difference in color" as well as their operation of a gathering place and hotel for black people.
The mob first attempted to burn down the Morris' home at 11:00 that night, but Mr. Morris discovered the fire and extinguished it. By midnight, the mob set a fire that could not be controlled. When the couple attempted to escape the flames through the front door of their home they were met with a barrage of gunfire. Mrs. Morris was shot and killed at the doorstep while Mr. Morris was maimed by a shot to his leg.
The Morris' twelve-year-old son witnessed the events and escaped through the back door of the home. As the boy ran for safety, the mob shot into the darkness after him but missed. Patrick Morris Jr. spent the night hiding underneath a nearby home in the neighborhood.
The next morning, community members found that much of the Morris's home had been destroyed by the fire. Mr. and Mrs. Morris's charred remains were found on their bed inside the home. A coroner's examination revealed that one of the bodies had been decapitated, though it was unclear whether this act was carried out before or after death. Charlotte Morris was sixty-eight years old and Patrick Morris was fifty-eight years old. (next BH, see May 18; next Lynching, see July 4 see Never Forget for expanded article)
Marcus Garvey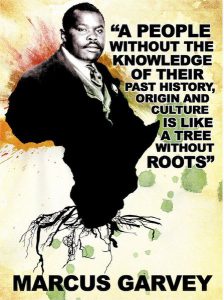 January 12, 1922: federal authorities arrest Marcus Garvey for fraudulent use of mails and held on a $2,500 bond pending presentation of his case to a federal grand jury. Garvey was  s proponent of the Black Nationalism and Pan-Africanism movements. (next BH, see Jan 26; see Garvey for expanded chronology)
Raymond Gunn lynched
January 12, 1931: authorities arrested Raymond Gunn, an African American man,  and accused him of killing a white school teacher.
Following his arrest, police took Gunn to jail in a neighboring county due to threats of lynching. Lynch mobs still formed and attempted to seize Gunn from jail, so officials transported him to another prison with reinforcement from firemen and a tank company of the Missouri National Guard.
On January 12, the morning of Gunn's arraignment, a mob of about two thousand white men, women, and children gathered outside the courthouse. Despite the previous attacks, the local sheriff did not request assistance from the National Guard. With little resistance from local law enforcement, and sixty members of the National Guard at ease in an armory one block from the courthouse, Mr. Gunn was seized by the mob and burned on the roof of the schoolhouse. [EJI article]  (next BH & Lynching, see Jan 14; see AL3 for expanded chronology of early 20th century lynching)
Sipuel v. Board of Regents of University of Oklahoma
January 12, 1948: the U.S. Supreme Court, in Sipuel v. Board of Regents of University of Oklahoma, ruled that state law schools could not discriminate against applicants on the basis of race. "The State must provide [such education] … in conformity with the equal protection clause of the Fourteenth Amendment and provide it as soon as it does for applicants of any other group." (see July 26)
Montgomery Bus Boycott
January 12, 1956: in response to the Montgomery's rejection of its most recent offer to end the boycott, the MIA executive board decided to boycott the buses indefinitely. (next BH, see Jan 24; see Montgomery for more)
Motown Records
January 12, 1959:  Berry Gordy Jr. founded Motown Records (originally Tamla Records) in Detroit. (next BH, see Mar 5)
Charlayne Hunter
January 12, 1961: Charlayne Hunter, 18, was whisked away from the University of Georgia campus in a state patrol car when students staged an uprising against the integration. She graduated in 1963.
Charlayne Hunter-Gault became an American journalist and former foreign correspondent for National Public Radio, and the Public Broadcasting Service. (see Jan 21)
Albany Movement
January 12, 1962: police arrested Albany State College student Ola May Quarterman who refused to move from the front of a city bus. The Albany Movement organized a boycott of the city buses. (see Albany for expanded chronology)
Medgar Evers assassination
January 12, 1966: Byron De La Beckwith, twice tried for the murder of Medgar W. Evers, appeared before a Congressional committee and refused to answer charges that he had participated in Ku Klux Klan intimidation since his release from jail. (BH, see Jan 13; Evers, see September 27, 1973)
January 12 Peace Love Art Activism
Feminism/Voting Rights
No to women's suffrage
January 12, 1915: US House of Representatives voted for first time on federal woman suffrage amendment, defeating the measure. (see Oct 23)
Hattie W. Caraway
January 12, 1932: Hattie W. Caraway, a Democrat from Arkansas, became the first woman elected to the U.S. Senate. (see March 4, 1933)
January 12 Peace Love Art Activism
US Labor History
January 12, 1942: President Franklin D. Roosevelt revived the National War Labor Board (NWLB) for World War II. In order to prevent wartime labor stoppages, the NWLB was set up to arbitrate labor disputes that arose during the war. The NWLB also managed wage controls over the airplane, automobile, shipping, mining, telegraph, and railway industries during the war.(see February 27, 1943)
January 12 Peace Love Art Activism
Technological Milestone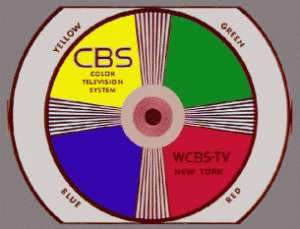 January 12, 1950: the general public was introduced to color television for the very first time when CBS demonstrated its "field sequential" color system on eight television sets in the Walker Building, in Washington. By the end of 1950, 9% of American homes have a TV set. (see June 25, 1951)
January 12 Peace Love Art Activism
Nuclear/Chemical Weapons
John Foster Dulles
January 12, 1954: Secretary of State John Foster Dulles announced a doctrine of massive retaliation which could entail the use of nuclear weapons against communist aggression.  (Red Scare, see Mar 4; NN, see Jan 21)
Iran's nuclear program
January 12, 2014: American and Iranian officials said that Iran and six world powers had agreed on how to put in place an accord that would temporarily freeze much of Iran's nuclear program. That accord would go into effect on Jan. 20. (next N/C N,  see in Feb; next Iran, see January 25, 2015)
Iran again
January 12, 2018: President Trump again stopped short of reimposing punitive sanctions on Iran that would have broken its nuclear deal with world powers, but Trump gave European allies only 120 days to agree to an overhaul of the deal or administration officials said he would pull the United States out of it. (next N/C N, see Jan 13; next Iran, see May 8)
January 12 Peace Love Art Activism
FREE SPEECH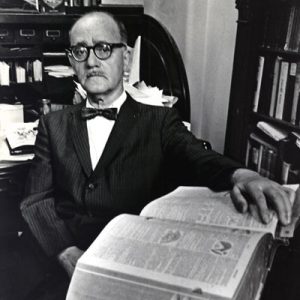 January 12, 1956: in the District Court for the Southern District of New York, a jury found Samuel Roth guilty of 4 counts of a 26-count indictment charging him with mailing obscene circulars and advertising, and an obscene book, in violation of the federal obscenity statute."
The judge sentenced Roth to five years for each count (to run concurrently) in the Lewisburg Penitentiary and fined $5,000.(FS, see June 17, 1957; Roth, see June 24, 1957)
January 12 Peace Love Art Activism
Vietnam
Operation Chopper
January 12, 1962: in Operation Chopper, helicopters flown by U.S. Army pilots ferry 1,000 South Vietnamese soldiers to sweep a NLF stronghold near Saigon.
Operation Ranch Hand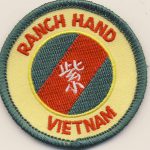 During the early part of 1962 Operation Ranchhand began. The goal of Ranchhand was to clear vegetation alongside highways, making it more difficult for the Vietcong to conceal themselves for ambushes.
As the war continued, the scope of Ranchhand increased. Vast tracts of forest were sprayed with "Agent Orange," an herbicide containing the deadly chemical Dioxin. Guerrilla trails and base areas were exposed, and crops that might feed Vietcong units were destroyed. (see Jan 15)
Rev. Philip Berrigan
January 12, 1971: a federal grand jury indicted Rev. Philip Berrigan and 5 others, including a nun and two priests, on charges of plotting to kidnap Henry Kissinger. Because the charges were filed in Harrisburg, Pa, the group became known as the "Harrisburg Six." On 5 September 1972 the Justice Department dropped all charges.  (see Jan 14)
January 12 Peace Love Art Activism
January 12 Music et al
Fear of Rock
January 12, 1958: the NY Times reported that "One St Louis radio stion is in revolt against rock 'n' roll music." On January 13, station KWK would play such music records once and then snap it in two near a mic so listeners could hear it beinb broken. Robert T Convey, the station president, said that rock "has dominated the music field long enough."  (see January 26, 1962)
Berry Gordy, Jr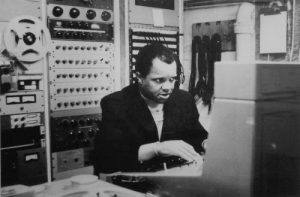 January 12, 1959:  Berry Gordy Jr. founded Motown Records (originally Tamla Records) in Detroit. (see Motown Records Begins for full story) (next BH, see Apr 18)
Go Away Little Girl
January 12 – 25, 1963: written by written by Gerry Goffin and Carole King "Go Away Little Girl" by Steve Lawrence #1 on the Billboard Hot 100. It was Goffin/King's third #1 hit (Will You Still Love Me Tomorrow in 1960 and Take Good Care of My Baby in 1962)
Teenage Culture
January 12, 1966: ABC-TV's replacement for Shindig broadcast: Batman. (see Aug 29)
Beatle summit
January 12, 1969: in an attempt to sort out the problems within The Beatles following George Harrison's sudden departure two days earlier, all four met at Brookfield House, Ringo Starr's Tudor mansion in Elstead, Surrey.
The meeting was not a success. The feud between Harrison and John Lennon remained unresolved, and Harrison left early without agreeing to rejoin The Beatles. (see Jan 13)
January 12 Peace Love Art Activism
Consumer Protection
January 12, 1966: in his State of the Union address, President Johnson stated: Our people have a right to feel secure in their homes and on their streets–and that right just must be secured.Nor can we fail to arrest the destruction of life and property on our highways.I will propose a Highway Safety Act of 1966 to seek an end to this mounting tragedy. (see Feb 10)
January 12 Peace Love Art Activism
IRAQ War I
January 12, 1991: a deeply divided Congress gave President George H.W. Bush the authority to use force to expel Iraq from Kuwait. (The Senate vote was 52-47; the House followed suit 250-183.) (see Jan 15)
January 12 Peace Love Art Activism
Iraq War II
January 12, 2005:  U.S. intelligence official told CNN that U.S. inspectors ended their search for weapons of mass destruction in Iraq. (see Jan 14)
January 12 Peace Love Art Activism
DEATH PENALTY
Sister Helen Prejean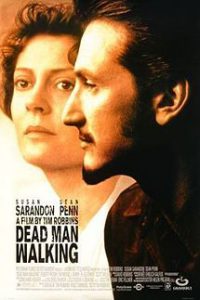 January 12, 1996: the film, Dead Man Walking, released. In 1994, Sister Helen Prejean released her book titled Dead Man Walking about her role as spiritual advisor for two death row inmates. The popularity of the film led to increased levels of public discourse on the morality of the death penalty. (see Jan 25)
Hurst v. Florida
January 12, 2016: the US Supreme Court held in Hurst v. Florida that Florida's capital sentencing scheme was unconstitutional because it does not require the jury to make the critical findings necessary to impose the death penalty. Because Alabama has the same sentencing scheme as Florida, the Court's decision will apply to cases in Alabama as well. (see Mar 3)
January 12 Peace Love Art Activism
CLINTON IMPEACHMENT
January 12, 1998: Linda Tripp contacted the office of Whitewater Independent Counsel Ken Starr to talk about Lewinsky and the tapes she made of their conversations. The tapes allegedly have Lewinsky detailing an affair with Clinton and indicated that Clinton and Clinton friend Vernon Jordan told Lewinsky to lie about the alleged affair under oath. (see Clinton for much more)
January 12 Peace Love Art Activism
Haitian Earthquake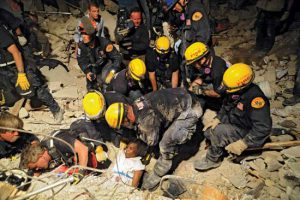 January 12, 2010: 7.0 earthquake in Haiti. The Haitian government reported that an estimated 316,000 people had died, 300,000 had been injured and 1,000,000 made homeless. The government of Haiti also estimated that 250,000 residences and 30,000 commercial buildings had collapsed or were severely damaged. [2020 NPR report]
January 12 Peace Love Art Activism
Cold War
Cuba releases prisoners 
January 12, 2015: U.S. officials announced that Cuba had released all 53 prisoners it had promised to free, a major step toward détente with Washington.
The release of the remaining prisoners set a positive tone for historic talks aimed at normalizing relations after decades of hostility. Officials described the Cuban government's release over the weekend of the last detainees on the list as a milestone but said they would keep pressing Havana to free more people the United States considers political prisoners.
The officials, speaking to Reuters on condition of anonymity, did not say how many prisoners were released over the weekend or identify them. But the White House will provide the names of all 53 to Congress and expects lawmakers to make them public, the officials added. (NYT article) (see Jan 15)
Cuban refugee status changes
January 12, 2017: President Obama announced that he was terminating the 22-year-old policy that allowed Cubans who arrived on United States soil without visas to remain in the country and gain legal residency.
"Effective immediately, Cuban nationals who attempt to enter the United States illegally and do not qualify for humanitarian relief will be subject to removal, consistent with U.S. law and enforcement priorities," Mr. Obama said in a statement. "By taking this step, we are treating Cuban migrants the same way we treat migrants from other countries."  (NYT article) (see Nov 8)
January 12 Peace Love Art Activism
LGBTQ
Louisiana's ban stays in place
January 12, 2015: the U.S. Supreme Court declined to take an early look at a challenge to Louisiana's state ban.
In addition, the court took no action on four other pending cases concerning gay marriage bans in Ohio, Michigan, Kentucky and Tennessee,
The decision not to hear the Louisiana case was not unexpected as gay rights advocates had sought to skip the regular judicial process by seeking Supreme Court review before the case had been decided by an appeals court. Gay rights advocates representing the Louisiana plaintiffs said in court papers there is a "pressing need" to resolve the issue once and for all.
South Dakota's ban overruled
January 12, 2015: U.S. District Judge Karen Schreier ruled against South Dakota's constitutional amendment banning marriage equality.
South Dakota legislation passed in 1996 banned same-sex marriages in the state. In 2006, state voters passed a constitutional amendment stating only a marriage between a man and a woman.
Private attorneys and the National Center for Lesbian Rights (NCLR) sued the state on behalf of six same-sex couples who argue that South Dakota's ban on marriage equality violated the U.S. Constitution.
Schreier stayed the decision pending appeal. (NYT article) (see Jan 15)
Adoptions denied
January 12, 2021: with little more than a week left to the Trump administration, the Department of Health and Human Services finalized a rule permitting social-service providers that receive government funds to discriminate based on sexual orientation and gender identity.
According to the 77-page release Obama-era requirements that agencies refrain from discrimination on the basis of sex, religion, sexual orientation and gender identity and recognize same-sex marriages as legally valid violate the Religious Freedom Restoration Act. [NBC News article] (next LGBTQ, see Jan 20)
January 12 Peace Love Art Activism
Native Americans
January 12, 2021: the NY Times reported that the loss of tribal elders had swelled into a cultural crisis as the COVID pandemic had killed American Indians and Alaska Natives at nearly twice the rate of white people, deepening what critics call the deadly toll of a tattered health system and generations of harm and broken promises by the U.S. government. (next NA, see Mar 15)
January 12 Peace Love Art Activism
2020 Census
January 12, 2021: despite President Trump's demands since the summer of 2020, the Commerce Department inspector general, Peggy E. Gustafson questioned an order to deliver the estimates before Trump leaves office, after whistle-blowers warned that the rush would imperil their accuracy.
Gustafson said in a letter that two White House political appointees were the "driving forces" behind the order, which required census experts to deliver counts of unauthorized immigrants by January 15, five days before Inauguration Day.
Her letter stated that Steven Dillingha, the Census Bureau director appointed by Mr. Trump, had designated the estimates a top priority for the bureau's data experts, even though completion of the 2020 census itself had fallen months behind schedule because of the coronavirus pandemic. The letter said Dillingham had discussed offering cash bonuses for producing the estimates quickly.
Dillingham backed off his order this week, according to bureau employees who refused to be named for fear of retaliation. [NYT article] (next 2020 Census, see Jan 18)
January 12 Peace Love Art Activism
Immigration/Trump's Wall
January 12, 2021: a week before the end of his term, President Trump traveled to Alamo, Texas, near the border, to mark the completion of more than 450 miles of the border wall.
The wall, which Trump repeatedly cited over the last four years as an accomplishment, cost US taxpayers — not Mexico — billions and became emblematic of the President's restrictionist immigration policies, which largely sealed the US off from immigrants and refugees.
During a brief speech near the wall, Trump listed off a series of those policies, citing them as accomplishments and calling them "historic."
Many of the policies rolled out over the last four years were unprecedented, including requiring asylum seekers to wait in Mexico until their immigration court date in the US and swiftly removing migrants arriving at the southern border under a public health order. Immigrant advocates and lawyers had challenged the policies in court, arguing that they put migrants in harm's way. [CNN article] [next IH & TW, see Jan 20)
January 12 Peace Love Art Activism
Women's Health
January 12, 2021: the U.S. Supreme Court granted the Trump administration's request to reinstate in-person abortion medication requirements during the pandemic.
U.S. Food and Drug Administration regulations require mifepristone, which is used in medication abortion, to be dispensed at a clinic, hospital or medical office. Lower courts had blocked the requirements this past summer, finding them to be a "substantial obstacle."
"The question before us is not whether the requirements for dispensing mifepristone impose an undue burden on a woman's right to an abortion as a general matter," wrote Chief Justice John Roberts in the opinion.
"The question is instead whether the District Court properly ordered the Food and Drug Administration to lift those established requirements because of the court's own evaluation of the impact of the COVID–19 pandemic," Roberts continued.
In her dissent, Justice Sonia Sotomayor raised concerns about patients' ability to access abortion pills amid an ongoing public health emergency.
"The FDA's policy imposes an unnecessary, unjustifiable, irrational, and undue burden on women seeking an abortion during the current pandemic," Sotomayor argued. [HealthCare News article] (next WH, see Feb 18)
January 12 Peace Love Art Activism