March 5 Peace Love Art Activism
Women's Health
American Birth Control Federation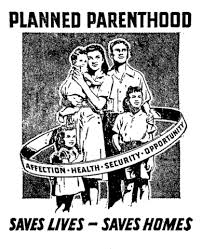 March 5, 1942: the leaders of the American Birth Control Federation, the leading birth control advocacy and service organization in the U.S., announced on this day, that it was changing its name to the Planned Parenthood Federation of America (PPFA), the name by which it is known today.
The origins of the American Birth Control Federation reached back to November 1, 1921, when Margaret Sanger created the American Birth Control League, the first national birth control organization in the country. It changed its name to the American Birth Control Federation on January 18, 1939.
Adoption of the name "Planned Parenthood" generated some controversy. Margaret Sanger had always insisted on the term "birth control," and opposed euphemism, which she thought "family planning" was. The leaders who adopted the term "planned parenthood," in fact, regarded it as a euphemism, believing that "birth control" alienated many people and potential supporters.  (Planned Parenthood site) (see February 1, 1943)
Michael F. Griffin
March 5, 1994: a jury in Pensacola, Fla., convicted anti-abortion activist Michael F. Griffin of first-degree murder in the shooting death of Dr. David Gunn; Griffin was sentenced to life in prison. (see Apr 26)
South Carolina
March 5, 2021: U.S. District Judge Mary Geiger Lewis extended a temporary restraining order on South Carolina's newly passed bill designed to ban most abortions in the state.
Lewis filed the order the day the initial February 19 order was set to expire.
The new order will continue for 14 days, according to court documents, meaning it will continue through March 19. [NBC News article] (next WH, see June 16)
March 5 Peace Love Art Activism
BLACK HISTORY
Lena Baker
March 5, 1945: Georgia executed Lena Baker at the Georgia State Prison in Reidsyille. Baker was an African American mother of three.
She was convicted for the fatal shooting of E. B. Knight, a white Cuthbert, GA mill operator she was hired to care for after he broke his leg. She was 44 and the only woman ever executed in Georgia's electric chair. For Baker, a Black maid in the segregated south in the 1940's, her story was a tough sell to a jury of 12 white men. And rumors that she was romantically involved with victim E. B. Knight did not help.
Her murder trial lasted just a day, without a single witness called by her court-appointed lawyer. She was convicted and sentenced to death. John Cole Vodicka, director of an Americus-based inmate advocacy program known as the Prison and Jail Project, said Knight had kept Ms. Baker as his "virtual sex slave." She was his paramour, she was his mistress, and, among other things, his drinking partner. If you read the transcript and have any understanding of black-white relations, Black women were often subjected to the sexual whims of their white masters, their white bosses, or some white man who had control over their lives or the lives of their families. "Here is one who resisted and paid the price."
The undertaker who brought her body back to Cuthbert buried her in a grave that went unmarked for five decades, until the congregation of Mount Vernon Baptist Church raised money for a concrete slab and marker.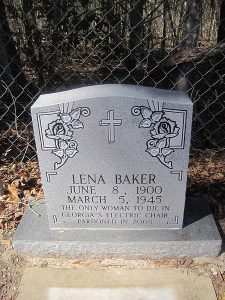 Lena Baker, who had a sixth-grade education, stated publicly her innocence to the very end. "What I done, I did in self-defense," she said in her final statement. "I have nothing against anyone. I am ready to meet my God."
On August 25, 2005 the State of Georgia granted Lena Baker a pardon.
On August. 30, 2005, Georgia authorities presented a proclamation to her descendants, including her grandnephew Roosevelt Curry, who led the drive to clear her name.  (2005 NPR article) (next BH, see Apr 16; DP, see January 13, 1947)
21 Black teenagers die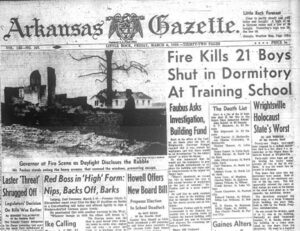 March 5, 1959:  21 Black teenagers died at the Negro Boys Industrial School (NBIS) building fire after being left alone and locked inside of their dormitory at a neglected and segregated "reform" school.
The night of the fire at NBIS, the boys' dormitory was completely abandoned by staff members, and was locked from the outside, as it was each night, making it impossible for 21 of these Black teenagers to escape.
While 48 of the Black teenagers in the dormitory that night managed to break their way out of the burning building by jumping out of a window, 21 teenagers remained trapped and burned to death. A committee investigated the fire but no one was ever held responsible.
The NBIS was a juvenile work farm located just outside the predominantly Black town of Wrightsville, Arkansas. Boys between the ages of 13 and 17 who were orphaned, homeless, or considered delinquent because of extremely minor "crimes" were sent to live at NBIS. At the time, any action by a Black person that threatened the racial hierarchy could be deemed criminal. One boy had been sent to NBIS for riding a white boy's bicycle, even though the white boy's mother told law enforcement that the Black boy had permission to ride the bike. Another Black boy had been sent to NBIS for a Halloween prank—soaping windows. [EJI article] (next BH, see Apr 18)
Stephon Clark
March 5, 2019:  California Attorney General Xavier Becerra announced that he would not file criminal charges officers Terrence Mercadal and Jared Robinet, who shot and killed Stephon Clark in his grandmother's backyard while responding to a call for vandalism on March 18, 2018.
The California Department of Justice had conducted an independent investigation and decided the officers acted lawfully.
"Our investigation has concluded that no criminal charges against the officers involved in the shooting can be sustained," Becerra said.
Demonstrations in California's capital the last few days after District Attorney Anne Marie Schubert announced on March 2 that prosecutors would not charge Mercadal and Robinet in Clark's death. (SC, see June 18)
Botham Shem Jean
March 5, 2019:  the Botham Jean foundation was officially launched in memory of 26-year old Botham Shem Jean who was shot dead by Dallas police officer Amber Guyger on September 6, 2019.
The President of the Botham Jean Foundation, Allisa Findley, told St Lucia Times that the organisation it was created to continue what her late brother started in his life.
Findley said this includes giving back to the less fortunate and to vulnerable communities, as well as helping families impacted by police brutality. [BSJ Foundation Facebook page] (B & S, see Mar 5; BSJ, see Apr 25)
March 5 Peace Love Art Activism
Cold War
"Iron Curtain"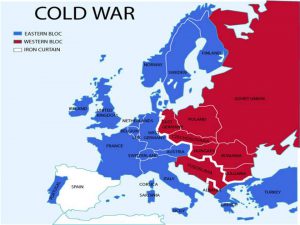 March 5, 1946: Iron Curtain Speech. Former British Prime Minister Winston Churchill delivers his famous "Iron Curtain" speech at Westminster College in Fulton, Missouri. "From Stettin in the Baltic to Trieste in the Adriatic," Churchill declared, "an Iron Curtain has descended across the Continent" of Europe. Many people consider Churchill's "iron curtain speech" the beginning of the Cold War. (Winston Churchill site article) (see Mar 28)
Josef Stalin
March 5, 1953,: Soviet Communist leader Josef Stalin died of a stroke. (see Mar 6)
March 5 Peace Love Art Activism
March 5 Music et al
Elvis Presley
March 5, 1960: Elvis Presley [had begun active duty Mar 24, 1958] officially discharged from the Army. (see Apr 4)
"The Ballad of the Green Beret"
March 5 – April 8, 1966: "The Ballad of the Green Beret" by SSgt Barry Sadler #1 on the Billboard Hot 100. (Vietnam & News Music, see March 12 – April 15)
Herb Albert
March 5 – 11, 1966: Herb Albert's Going Places is the Billboard #1 album.
March 5 Peace Love Art Activism
Native Americans
National Congress of American Indians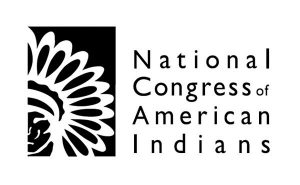 March 5, 1962: the National Congress of American Indians on this day announced Operation Constitution, an attack on discrimination against Native-Americans. The issues to be addressed included the lack of adequate law enforcement and police brutality on Indian reservations, discrimination in state welfare programs and admissions to state hospitals, among others. Legal support would be provided in test cases. Attorney General Robert F. Kennedy reportedly pledged "full cooperation" with the program. Meanwhile, Senator Sam J. Ervin (D– North Carolina) called for his Judiciary Subcommittee to undertake the first such Congressional investigation into "this most important and all-too-long-neglected area of the law." (1963 U of Chicago article) (see December 23, 1963)
National Wildlife Federation
March 5, 1965: the National Wildlife Federation passed a resolution on this day to oppose Native-American fishing rights in areas where fishing was not permitted. The resolution was in response to rising activism among Native-Americans, who made the right to fish in their traditional waters one of their early issues. See the "fish-in" protests on March 2, 1964. (see "in October 1966")
March 5 Peace Love Art Activism
Cultural Milestone
March 5, 1963: the Hula-Hoop, the toy that became a huge fad across America when it was first marketed by Wham-O in 1958, was patented by the company's co-founder, Arthur "Spud" Melin.  An estimated 25 million Hula-Hoops were sold in its first four months of production alone. (see July 1)
March 5 Peace Love Art Activism
Nuclear/Chemical News
March 5, 1970: forty-three nations ratified a nuclear non-proliferation treaty. (see Dec 18)
March 5 Peace Love Art Activism
Symbionese Liberation Army
March 5, 1973: Donald DeFreeze, a.k.a. "General Field Marshal Cinque" simply walked away from Soledad State Prison while on work duty in a boiler room outside the perimeter fence. He had been serving 5–15 years for robbing a prostitute. DeFreeze took the name Cinque from the leader of the slave rebellion who took over the slave ship Amistad in 1839. (see SLA for more)
March 5 Peace Love Art Activism
IRAQ
March 5, 1984: Iran accused Iraq of using chemical weapons. (see June 28, 1987)
March 5 Peace Love Art Activism
SEPARATION OF CHURCH AND STATE
March 5, 1984: in Lynch v. Donnelly the U.S. Supreme Court held that a nativity scene built on public land by the City of Pawtucket, Rhode Island did not violate the Establishment Clause of the First Amendment, which prohibits the government from passing any "law respecting an establishment of religion".  (see Aug 11)
CLINTON IMPEACHMENT
March 5, 1998: Lawyers for Monica Lewinsky battle with Ken Starr over whether Lewinsky has a binding immunity agreement. (see Clinton for expanded story)
March 5 Peace Love Art Activism
Nuclear/Chemical News & ICAN
March 5, 2012: the International Campaign to Abolish Nuclear Weapons [ICAN] released a report that identified more than 300 banks, pension funds, insurance companies and asset managers in 30 countries with substantial investments in nuclear arms producers. The 180-page study, Don't Bank on the Bomb: The Global Financing of Nuclear Weapons Producers, provided details of financial transactions with 20 companies that were heavily involved in the manufacture, maintenance and modernization of US, British, French and Indian nuclear forces. (ICAN report) (Nuclear & ICAN, see In March 2013)
March 5 Peace Love Art Activism
Stop and Frisk Policy
March 5, 2013: NYC agreed to pay $14,000 to Jurard St. Hillaire, 21, who claimed he was illegally stopped and frisked. Hillaire found a surveillance video backing his accusation against Officer Leonard Clarke of the 70th Precinct in Flatbush, Brooklyn. The video showed the cop pushing St. Hillaire against a building. A city lawyer to conceded in January that there appeared to be no legal basis for the stop. (see March 14)
March 5 Peace Love Art Activism
LGBTQ & Fair Housing
March 5, 2018: Housing and Urban Development Secretary Ben Carson changed the mission statement of his agency, removing promises of inclusive and discrimination-free communities.
In a memo addressed to HUD political staff, Amy Thompson, the department's assistant secretary for public affairs, explained that the statement was being updated "in an effort to align HUD's mission with the Secretary's priorities and that of the Administration."
The new mission statement read: HUD's mission is to ensure Americans have access to fair, affordable housing and opportunities to achieve self-sufficiency, thereby strengthening our communities and nation.
"An organization's mission is never static," Thompson wrote in the memo. "A mission statement describes an organization's purpose, what it intends to do, and whom it intends to serve. Most importantly, an organization's activities must be embodied in its mission." (LGTBQ, see Mar 6; FH, see Dec 3)
March 5 Peace Love Art Activism
Pledge of Allegiance & Student Rights
March 5, 2019:  Jabari Talbot, the 11-year-old student arrested for causing a disturbance at school and resisting arrest, has had the case against him closed said his attorney, Roderick Ford of Tampa.
Ford provided a February 26 letter from Polk County Teen Court Director Clever English, showing the "case is closed and there are no issues pending."
English also told Talbot's mother, Dhakira Talbot, in the letter that the case was not entered into a criminal database and no delinquency record was created.
"Although we are very thankful that the Polk County Juvenile Court has closed the file, and there will be no criminal prosecution by the Polk County State Attorney's Office, our journey to justice against the perennial criminalization of millions of black youth who attend public schools continues, as a civil rights complaint is now currently pending before the U.S. Department of Education's Office for Civil Rights," said Ford. (next SR, see Sept 30; next Pledge, see )
March 5 Peace Love Art Activism