March 24 Peace Love Art Activism
SEPARATION OF CHURCH AND STATE
William Leddra
March 24, 1661: the Charter government of Massachusetts executed William Leddra for being a Quaker. He was the fourth and last Quaker hung with the approval of Governor John Endicott. Though the court did not find him "evil," he had sympathized with the Quakers who were executed before him; he had refused to remove his hat, and he used the words "thee" and "thou," which, to Quakers, implied the equality of all people. (dla.library article)  (see May 11, 1682)
March 24 Peace Love Art Activism
Native Americans
Treaty of Cusseta
March 24, 1832: the Creek Indians signed the Treaty of Cusseta with the United States, giving up all 5.2 million acres of their tribal lands in Alabama. Following the Indian Removal Act of 1830, this treaty was yet another step in the federal government's plan to remove Indian tribes to west of the Mississippi River and acquire tribal lands for white settlement. Creek leaders had negotiated the treaty with the federal government in hopes of gaining security and protection from growing pressures and threats, as Alabama extended its laws over Creek territory and authorized white encroachment into Creek land.
Under the terms of the treaty, the federal government would survey the land, complete a census of the Creeks remaining in the region, and redistribute 2.1 million acres to Creek chiefs and male heads of household, leaving the remaining land available for white settlers. The treaty gave Creek landholders five years to decide whether to maintain ownership of their land or sell to white settlers and emigrate to the Western territory at the United States' expense. Although the treaty stipulated that the provision regarding Creek emigration "shall not be construed so as to compel any Creek Indian to emigrate, but they shall be free to go or stay, as they please," the federal government made clear it was "desirous that the Creeks should remove to the country west of the Mississippi, and join their countrymen there."
The treaty purported to guarantee protection against intruders during the five-year decision period. However, intruders persisted and the United States succumbed to pressures to cease blocking and removing them. In addition to unlawful intruders overtaking Creek land, speculators defrauded, threatened, and undersold Creek landholders to deprive them of the land guaranteed under the Treaty. Growing resentment and hostility led to violent outbreaks and eventually erupted into the Second Creek War, leading the United States to forcibly remove the remaining Creeks on March 3, 1837. (Encyclopedia of Alabama article) (see February 24, 1835)
March 24 Peace Love Art Activism
BLACK HISTORY
Wendell Phillips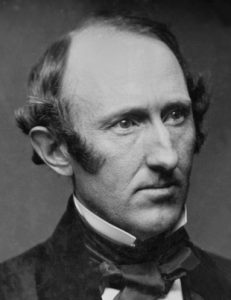 March 24, 1862: abolitionist orator Wendell Phillips was booed while attempting to give a lecture in Cincinnati, Ohio. The angry crowd was opposed to fighting for the freedom of slaves, as Phillips advocated. He was pelted with rocks and eggs before friends whisked him awaywhen a small riot broke out. The incident demonstrated the fierce resistance that existed in the Northern states to the proposition of fighting a war to free the slaves. (NYT article) (see Mar 27)
Scottsboro Nine
March 24, 1932: Alabama Supreme Court, by a vote of 6-1, affirmed the convictions of seven of the boys.  The conviction of Eugene Williams was reversed on the grounds that he was a juvenile under state law in 1931. (see Scottsboro for expanded story)
George Stinney, Jr
March 24, 1944: on the afternoon of March 23, 1944, two white girls, Betty June Binnicker, age 11, and Mary Emma Thames, age 7, failed to return home in the rural town of Alcolu, South Carolina. The next morning, their bodies were discovered lying in a ditch. Both girls' skulls had been crushed and one of the girls' bicycle was lying on top of their bodies, its front wheel detached. George Stinney, Jr., a 14-year-old black boy, was taken into custody a few hours later, and confessed to murdering the girls within hours of his apprehension. (see George Stinney Jr for expanded story)
George Whitmore, Jr
March 24, 1966: Justice Aaron Goldstein held evidence of the Wylie-Hoffert confession inadmissible. Whitmore's attorney, Stanley Reiben waived further examination of witnesses, declaring that George Whitmore, Jr. cannot receive a fair trial absent the Wylie-Hoffert evidence. Both sides rested. (see Whitmore for expanded story)
Halle Berry
March 24, 2002: Halle Berry became the first African American to win an Academy Award for best actress in a leading role. (see May 22)
Sean Bell incident
March 24, 2012: the NYC police detective who fired the first shots in the 50-bullet barrage that killed Sean Bell in 2006 were fired, and three others involved in the shooting were being forced to resign, law enforcement officials said. (see July 17, 2014)
March 24 Peace Love Art Activism
Japanese Internment Camps
Rose Bowl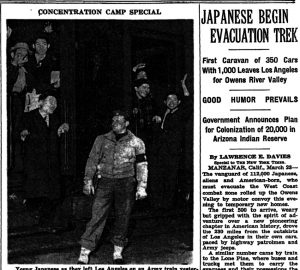 March 24, 1942: more than 600 Japanese aliens and Japanese-Americans from the Pacific Coast assembled at Pasadena's Rose Bowl under military orders to evacuate to an internment camp in Manzanar, Calif.
The New York Times referred to the arrivals as "pioneers," and said that "all" the evacuees "had been vastly impressed" with the "courteous treatment" they had received so far. (see Internment for expanded story)
March 24 Peace Love Art Activism
Environmental Issues
First oil drill rig
March 24, 1955: the first seagoing oil drill rig (for drilling in over 100 feet of water) was placed in service by the U.S. company C.G. Glasscock Drilling Co in the Gulf of Mexico. The rig, built by Bethlehem Steel at their Beaumont Yard, was able to drive piles with a force of 827 tons, and pull a pile with the force of 942 tons. (see January 29, 1958)
Exxon Valdez
March 24, 1989: the supertanker Exxon Valdez ran aground on a reef in Alaska's Prince William Sound and began leaking 11 million gallons of crude oil. (see Mar 31)
Keystone XL
March 24, 2017: TransCanada Corp said that President Trump's administration had signed off on the Keystone XL oil pipeline, clearing a key hurdle for a polarizing endeavor that had rankled environmentalists and inspired hope for jobs among supporters.
TransCanada Corp. said it had received a Presidential Permit from the U.S. Department of State to build the project. The company said it would consequently withdraw the bankruptcy claim it filed through the North American Free Trade Agreement and end its legal fight over the constitutional nature of former President Obama administration's rejection of the project.
Pipeline spill
March 24, 2017: a December oil pipeline spill in western North Dakota might have been three times larger than first estimated and among the biggest in state history, a state environmental expert said.
About 530,000 gallons of oil was now believed to have spilled from the Belle Fourche Pipeline that was likely ruptured by a slumping hillside about 16 miles northwest of Belfield in Billings County, Health Department environmental scientist Bill Seuss said. The earlier estimate was about 176,000 gallons. Wyoming-based True Cos operates the pipeline 
California Air Resources Board
March 24, 2017: the California Air Resources Board voted to push ahead with stricter emissions standards for cars and trucks, setting up a potential legal battle with the Trump administration over the state's plan to reduce planet-warming gases.
The agency's vote was the boldest indication yet of California's plan to stand up to President Trump's agenda. Leading politicians in the state, from the governor down to many mayors, promised to lead the resistance to Mr. Trump's policies. (see Mar 28)
March 24 Peace Love Art Activism
March 24 Music et al
Roots of Rock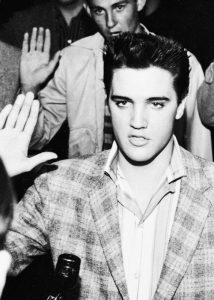 March 24, 1958: When Elvis Presley turned 18 on January 8, 1953, he registered with the Selective Service. The Korean War was still underway at the time, but as a student in good standing at L.C. Humes High School in Memphis, Elvis received a student deferment that kept him from facing conscription during that conflict's final months. Elvis would receive another deferment four years later when his draft number came up, but for different reason: to complete the filming of his third Hollywood movie, King Creole.
With that obligation fulfilled, Uncle Sam would wait no longer. On this date, Elvis Presley was inducted as US Army as a private #53310761 and completed basic training at Fort Hood, Texas, before being posted to Friedberg, Germany with the 3rd Armored Division.. (RoR, see Mar 28; Elvis, see January 14, 1960)
The Beatles
March 24, 1961: Beatles return to Hamburg, Germany. (see June 22 & 23)
March 24 Peace Love Art Activism
Vietnam
March 24, 1965/Dean Rusk
Secretary of State Dean Rusk insisted at a news conference that the United States was "not embarking upon gas warfare," but was merely employing "a gas which has been commonly adopted by the police forces of the world as riot-control agents." 
March 24, 1965/Students for a Democratic Society
Students for a Democratic Society organized first Vietnam War teach-in at University of Michigan. Two hundred faculty members participated by holding special anti-war seminars. Regular classes were canceled, and rallies and speeches dominated for 12 hours. (see Mar 25)
Ho Chi Minh Campaign
March 24, 1975: the North Vietnamese "Ho Chi Minh Campaign" begins. President Richard Nixon had repeatedly promised South Vietnamese President Nguyen Van Thieu that the United States would come to the aid of South Vietnam if the North Vietnamese committed a major violation of the Peace Accords. However, by the time the communists had taken Phuoc Long, Nixon had resigned from office and Gerald Ford, was unable to convince a hostile Congress to make good on Nixon's promises to Saigon. (see Mar 25)
March 24 Peace Love Art Activism
Voting Rights
Harper v. Virginia Board of Elections
March 24, 1966: with Harper v. Virginia Board of Elections, the U.S. Supreme Court found that Virginia's poll tax was unconstitutional under the equal protection clause of the 14th Amendment. The Twenty-fourth Amendment (ratified by the states on January 23, 1964) had prohibited poll taxes in federal elections; five states continued to require poll taxes for voters in state elections. By this ruling, the Supreme Court banned the use of poll taxes in state elections. (Oyez article) (see June 22, 1970)
March 24 Peace Love Art Activism
US Labor History
Feminism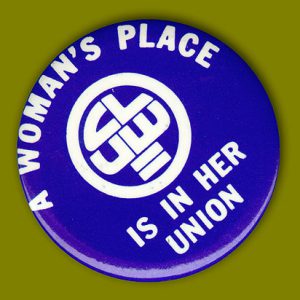 March 24, 1974: The Coalition of Labor Union Women (CLUW) was founded, electing as their first president Olga Madar (a vice president of the United Auto Workers).
The convention adopted four goals: organize the unorganized; promote affirmative action; increase women's participation in their unions; and increase women's participation in political and legislative activities. (LH, see Apr 8; Feminism, see Oct 28)
March 24 Peace Love Art Activism
The Cold War
Cuba
March 24, 1977: for the first time since severing diplomatic relations in 1961, Cuba and the United States entered into direct negotiations when the two nations discuss fishing rights. (see December 15, 1978)
March 24 Peace Love Art Activism
AIDS
ACT UP
March 24, 1987: Larry Kramer helped establish the Gay Men's Health Crisis on January 4, 1982, but was ousted from the group because he insisted on more militant actions regarding the AIDS crisis in America. He then helped to found ACT UP (AIDS Coalition to Unleash Power) on March 10, 1987, and it held its first demonstration on the AIDS crisis on this day. The crisis was accentuated by the failure of President Ronald Reagan and his administration to recognize the AIDS epidemic and mobilize federal efforts to deal with it after it was first identified by the Centers for Disease Control June 5, 1981. (see Aug 28)
March 24 Peace Love Art Activism
Iran–Contra Affair
March 24, 1988:  former national security aides Oliver L. North and John M. Poindexter and businessmen Richard V. Secord and Albert Hakim plead innocent to Iran-Contra charges. (see May 4, 1989)
March 24 Peace Love Art Activism
School Shooting
Jonesboro, Arkansas

March 24, 1998: Mitchell Johnson, 13,and Andrew Golden, 11, shot their classmates and teachers in Jonesboro, Arkansas. Golden, the younger of the two boys, asked to be excused from his class, pulled a fire alarm and then ran to join Johnson in a wooded area 100 yards away from the school's gym. As the students streamed out of the building, Johnson and Golden opened fire and killed four students and a teacher. Ten other children were wounded. (see April 20, 1999)
March 24 Peace Love Art Activism
Dissolution of Yugoslavia
NATO
March 24, 1998: NATO launched air strikes against the Federal Republic of Yugoslavia, which refused to sign a peace treaty. This marked the first time NATO attacked a sovereign country. (see Yugoslavia for expanded chronology)
March 24 Peace Love Art Activism
Terri Schiavo
March 24, 2005: the U.S. Supreme Court denied an appeal from the parents of Terri Schiavo to have a feeding tube re-inserted into the severely brain-damaged woman. (see Mar 31)
March 24 Peace Love Art Activism
Westboro Baptist Church
March 24, 2016: U.S. District Judge Laurie Smith Camp upheld Nebraska's funeral picketing law, ruling that it had not violated the free-speech rights of the Westboro Baptist Church. An appeal of the ruling was promised.
The law prohibited protests within 500 feet of a funeral service, starting one hour before the rites began and ending two hours after.
Passed in 2006 and amended in 2011, the law was a response to picketing by church members at the funerals of U.S. soldiers.
Camp ruled that Nebraska's law did not restrict free speech "more than necessary" and that protesters had "ample alternative channels" to communicate their message, including via social media and news coverage of their demonstrations.
"The First Amendment does not guarantee the right to communicate one's views at all times and places or in any manner that may be desired," the judge said, quoting from a 1981 U.S. Supreme Court opinion. (Free speech, see Aug 14)
March 24 Peace Love Art Activism
Cannabis
March 24, 2020: the NY Times reported that with the coronavirus pandemic spreading rapidly across the country, millions of Americans were being told by state and county officials to take refuge at home, and only venture out to get things they really need. Groceries, naturally. Prescription drugs, of course. Gas for the car. Urgent medical care.
And in many places, marijuana made the list.
Over the past week, more than a dozen states had agreed that while "nonessential" stores had to close, pot shops and medical marijuana dispensaries could remain open —  official recognition that for some Americans, cannabis is as necessary as milk and bread. (next Cannabis, see  or see CCC for expanded Cannabis story)
March 24 Peace Love Art Activism
LGBTQ
March 24, 2021:  the Senate voted  to confirm Dr. Rachel Levine as assistant secretary for health in the Department of Health and Human Services. The vote was a history-making one: Levine was the first openly transgender federal official to be confirmed by the Senate The vote was 52-48 in favor of her confirmation.
Levine was previously Pennsylvania's secretary of health, where she led the commonwealth's COVID-19 response. [NPR article] (next LGBTQ, see May 10)
March 24 Peace Love Art Activism
DEATH PENALTY
March 24, 2021: more than 400 years after the first execution in Virginia — of Captain George Kendall, accused in 1608 of spying for Spain — the State became the 23rd to abolish the death penalty after Gov. Ralph Northam signed historic legislation into law that ended capital punishment in the commonwealth.
"We can't give out the ultimate punishment without being 100% sure that we're right. And we can't sentence people to that ultimate punishment knowing that the system doesn't work the same for everyone," Northam, a Democrat, said ahead of signing the legislation at the Greensville Correctional Center, which houses Virginia's death chamber.
With Northam's signature, Virginia became the first Southern state to repeal the death penalty since the US Supreme Court reinstated the punishment in 1976. The new law, set to go into effect in July, came as a major shift for Virginia, which had put to death more people in its history than any other state. [CNN article] (next DP, see June 16)
Spiritual Advisors Permitted
March 24, 2022: the Supreme Court ruled that John Henry Ramirez, a Texas death row inmate, could have his spiritual adviser pray aloud and "lay hands" on him during his execution, establishing new guidelines that will govern similar requests in other prisons across the country.
Chief Justice John Roberts wrote the 8-1 decision. Justice Clarence Thomas filed a dissent. [CNN article] (next DP, see Apr 25)
March 24 Peace Love Art Activism
Immigration History
March 24, 2022: the Biden administration announced that it would release a federal regulation that overhauled the US asylum system to settle claims at a faster pace and help alleviate the immigration court backlog.
The new rule gave asylum officers more authority by allowing them to hear and decide asylum claims — cases that were usually assigned to immigration judges — when migrants present at the US southern border. The regulation applied to migrants who were subject to expedited removal. Unaccompanied children were exempt. [CNN article] (next IH, see June 30, 2023)
March 24 Peace Love Art Activism