March 9 Peace Love Art Activism
BLACK HISTORY
Amistad case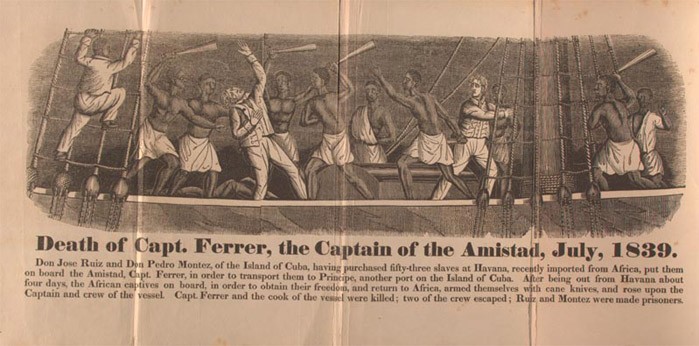 March 9, 1841: In the Amistad case the U.S. government eventually appealed the case to the Supreme Court. Former president John Quincy Adams, who represented the Amistad Africans in the Supreme Court case, argued in his defense that it was the illegally enslaved Africans, rather than the Cubans, who "were entitled to all the kindness and good offices due from a humane and Christian nation."
The Amistad survivors were aided, in their defense, by the American Missionary Association, an organization affiliated with the effort to colonize freed slaves overseas. African-American Mosaic includes information about the history of the colonization movement, the colonization of slaves in Liberia, and personal stories of former slaves who chose to move overseas.
The Supreme Court issued a ruling freeing the remaining thirty-five survivors of the Amistad mutiny. Although seven of the nine justices on the court hailed from Southern states, only one dissented from Justice Joseph Story's majority opinion. Private donations ensured the Africans' safe return to Sierra Leone in January 1842.        
Adams's victory in the Amistad case was a significant success for the abolition movement. (archives dot gov article) (see Nov 7)
Thomas Moss, Calvin McDowell, & Henry Steward lynched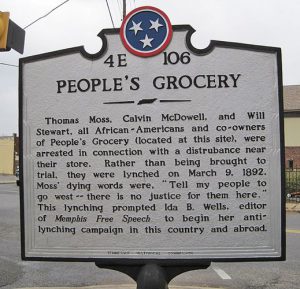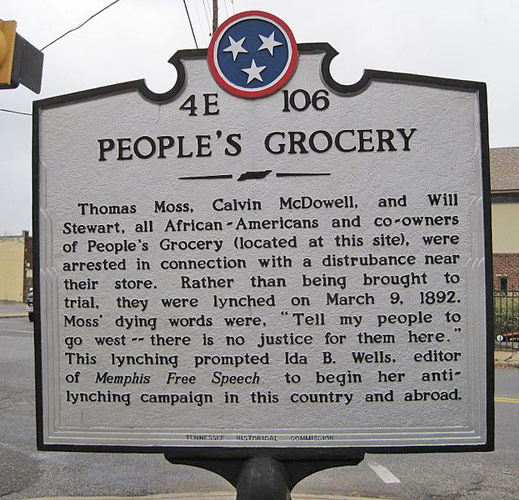 March 9, 1892: three young black men, Thomas Moss, Calvin McDowell, and Henry Steward, had opened the People's Grocery Company in Memphis, Tennessee. Located across the street from a white-owned grocery store that had been the local black community's only option, the new business reduced the white store's profits and threatened the racial order by forcing whites to compete economically with blacks.
A white mob formed, intent on using force to put the black grocery out of business, and the black grocers armed themselves for defense. When the mob attacked, shots were fired and three white men were wounded. Moss, McDowell, and Steward were arrested and sensational newspaper reports published the next day fanned the flames of racial outrage. On March 9, 1892, a white mob stormed the Memphis jail, seized all three men and brutally lynched them. No one was punished for the killings.
Ida B. Wells, a 29-year-old black schoolteacher and journalist living in Memphis, was a friend of the three murdered men and was deeply impacted by their deaths. She published an editorial urging local blacks to "save our money and leave a town which will neither protect our lives and property, nor give us a fair trial in the courts, but takes us out and murders us in cold blood when accused by white persons." As a result, a white mob destroyed her office (see May 27) and printing press. The mob had intended to lynch her but she was visiting Philadelphia at the time. 
More than 6000 African Americans heeded her call.  Wells would devote her entire life to documenting and challenging the injustice of lynching through research, writing, speaking, and activism. (NYT obit for Ida B Wells) (next BH & Lynching, see Apr 6 or see 19th century for expanded lynching chronology; next Wells, see May 27)
Congress of Racial Equality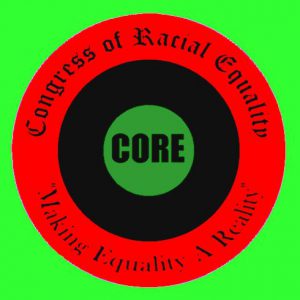 March 9, 1942:  the Congress of Racial Equality (CORE), was founded in Chicago on this day as an offshoot of the Fellowship of Reconciliation (founded on November 11, 1915). The new group conducted sit-ins challenging segregated restaurants in Chicago in 1943. (CORE site) (see July 1)
Albany Movement
March 9, 1963: four Black girls took seats at a white lunch counter at Albany, GA's Lee Drugs. There were asked to leave and the police were called. The girls were arrested a block away and charged with violating an anti-trespassing ordinance. (see Albany for expanded story)
Muhammad Ali
March 9, 1964:  Ali said he would take another Selective Service examination in Louisville March 13.. Ali had taken a test earlier but there were reports he failed to pass the mental examination. (see Mar 20)
Turnaround Tuesday
March 9, 1965:  King led another march to the Edmund Pettus Bridge. About 2,000 people, more than half of them white and about a third members of the clergy, participate in the second march. King led the march to the bridge, then told the protesters to disperse. The march became known as Turnaround Tuesday.
That night White supremacists beat up white Unitarian Universalist minister James J. Reeb in Selma. (see March for expanded story;  MLK, see Mar 21)
George Whitmore, Jr
March 9, 1965:  Police Sergeant Thomas J. Collier, who took the initial report from Elba Borrero, testified that Borrero did not mention the attempted rape but rather alleged only that her assailant "attempted to take her pocketbook." (see Whitmore for expanded story)
Rodney King grand jury
March 9, 1991: [from NYT] A Los Angeles County grand jury undertook an investigation of all 15 police officers present when King was clubbed, kicked and stomped by three officers who did not realize that they were being videotaped.
King's doctor, Edmund Chein, said at a news conference that the beating had left the victim with a fractured eye socket, a broken cheekbone, a broken leg, bruises, facial nerve damage, a severe concussion and burns from a police stun gun. (BH & RK, see Mar 1)
Rodney King testifies
March 9, 1993: King testified at the federal trial of 4 Los Angeles, California police officers accused of violating his civil rights when they beat him during an arrest. (NYT article) (see March 15)
Amadou Diallo
March 9, 1999: in the wake of the shooting of unarmed Guinean immigrant Amadou Diallo, the first class action was filed against New York City for what plaintiffs call unlawful stop and frisk practices and racial profiling by police officers. Through the lawsuit, Daniels, et al. v. The City of New York, et al., the Center of Constitutional Rights requested that the court disband the NYPD's Street Crime Unit. (S & F, see Mar 19; Diallo, see Mar 31)
March 9

Peace Love Art Activism
US Labor History
Westmoreland County Coal Strike
March 9, 1910: the Westmoreland County Coal Strike of 1910 – 1911 was a strike by coal miners represented by the United Mine Workers of America. The strike is also known as the "Slovak strike" because about 70 percent of the miners were Slovak immigrants.
It began in Westmoreland County, Pennsylvania, on March 9, 1910, and ended on July 1, 1911.  At its height, the strike encompassed 65 mines and 15,000 coal miners. Sixteen people were killed during the strike, nearly all of them striking miners or members of their families. The strike ended in a defeat for the union. (libcom dot org article) (see Oct 1)
March 9

Peace Love Art Activism
FREE SPEECH
Chaplinsky v. New Hampshire
In late November 1941  Walter Chaplinsky, a Jehovah's Witness, was was passing out pamphlets and preaching that organized religion was a "racket." The rhetoric eventually sparked a gathering of a throng, which in turn, caused a scene. A police officer removed Chaplinsky. Along the way, he met the town marshal, who had earlier warned Chaplinsky to keep it down and avoid causing a commotion. Chaplinsky attacked him verbally. He was arrested. The complaint against Chaplinsky charged that he had shouted: "You are a God-damned racketeer" and "a damned Fascist". Chaplinsky admitted that he said the words charged in the complaint, with the exception of the name of the deity
On March 9, 1942: Chaplinsky v New Hampshire. The US Supreme Court, in a unanimous decision, upheld the Chaplansky's arrest. Writing the decision for the Court, Justice Frank Murphy advanced a "two-tier theory" of the First Amendment. Certain "well-defined and narrowly limited" categories of speech fall outside the bounds of constitutional protection. Thus, "the lewd and obscene, the profane, the libelous," and (in this case) insulting or "fighting" words neither contributed to the expression of ideas nor possessed any "social value" in the search for truth.
Murphy wrote:  There are certain well-defined and narrowly limited classes of speech, the prevention and punishment of which have never been thought to raise any constitutional problem. These include the lewd and obscene, the profane, the libelous, and the insulting or "fighting" words those which by their very utterance inflict injury or tend to incite an immediate breach of the peace. It has been well observed that such utterances are no essential part of any exposition of ideas, and are of such slight social value as a step to truth that any benefit that may be derived from them is clearly outweighed by the social interest in order and morality. (see Apr 13)
New York Times v. Sullivan
March 9, 1964: New York Times v. Sullivan. The First Amendment, as applied through the Fourteenth, protected a newspaper from being sued for libel in state court for making false defamatory statements about the official conduct of a public official, because the statements were not made with knowing or reckless disregard for the truth. Supreme Court of Alabama reversed and remanded, i.e. the Court held that defamatory falsehoods about public officials can be punished — only  if the offended official can prove the falsehoods were published with "actual malice," i.e.: "knowledge that the statement was false or with reckless disregard of whether it was false or not." Other kinds of "libelous statements" are also punishable. (FS, see Mar 30; Sullivan, see Apr 6)
Frank Wilkinson
March 9, 1966: defying the North Carolina law that banned from speaking on state college and university campuses "known" Communists, "known" advocates of the violent overthrow of the state, and persons who took the Fifth Amendment regarding Communist Party membership, Frank Wilkinson, leader of the campaign to abolish the House Committee on Un-American Activities (HUAC), and Herbert Aptheker, a historian and member of the Communist Party, mocked the ban by speaking to students from the other side of the low wall that circles the University of North Carolina campus. In February 1968, a three-judge District Court panel deliberated for 10 minutes and then declared the ban unconstitutional. (FS, see Mar 21; Red Scare, see February 8, 1968; North Carolina, see February 19, 1968)
March 9

Peace Love Art Activism
Vietnam
Japanese massacre French
March 9, 1945: fearful that the successful American Pacific campaign might include Vietnam, the Japanese start a coup d'état killing some two thousand French officers and disarmed and interned twelve thousand more—and then, in an attempt to win Vietnamese support, declared Vietnam "independent" and allowed the puppet emperor, Bao Dai, to remain on the throne so long as he did their bidding. (see Aug 16)
Napalm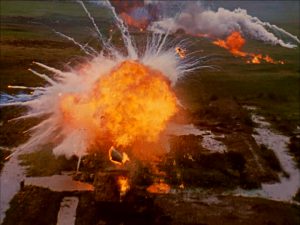 March 9, 1965: President Johnson authorized the use of Napalm, the petroleum based anti-personnel bomb. (see Mar 16)
March 9

Peace Love Art Activism
Cold War
"A Report on Senator Joseph McCarthy"
March 9, 1954: CBS TV News correspondent, Edward R Murrow, Fred Friendly, and their news team produced a half-hour See It Now special entitled "A Report on Senator Joseph McCarthy". Murrow used excerpts from McCarthy's own speeches and proclamations to criticize the senator and point out episodes where he had contradicted himself. Murrow and Friendly paid for their own newspaper advertisement for the program; they were not allowed to use CBS's money for the publicity campaign or even use the CBS logo. (see Apr 6)
March 9

Peace Love Art Activism
Feminism
Ruth Handler
March 9, 1959: the first Barbie doll went on display at the American Toy Fair in New York City. Created by Ruth Handler, Handler subsequently designed a prosthetic breast that resembled a natural one.  The name of the prosthetic company is Nearly Me. (see November 20, 1961)
March for Women's Lives
March 9, 1986: National Organization for Women coordinated the March for Women's Lives in Washington, D. C., for the purpose of keeping abortion and birth control legal.
With some 125,000 participants, it was the largest march for women's rights in the U.S. to this date. Seven other marches for women's rights also take place in 1986, in Los Angeles, CA; Denver, CO; Harrisburg, PA; Trenton, NJ; Boston, MA; Seattle, WA; and Portland, OR. (next Feminism  June 11)
Dr. Antonia Novello
March 9, 1990: Dr. Antonia Novello sworn in as the U.S. Surgeon General, becoming the first woman (and first Hispanic) to hold this office. (cfmedicine site bio) (see March 20, 1991)
March 9

Peace Love Art Activism
March 9 Music et al
March 9 – 15, 1963: Allan Sherman's My Son the Celebrity is the Billboard #1 album.
March 9

Peace Love Art Activism
Nuclear/Chemical News
Tsuruga, Japan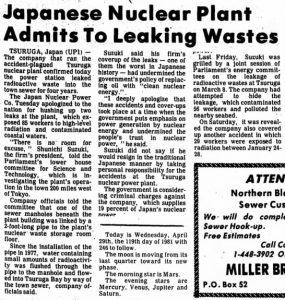 March 9, 1981: a nuclear accident at a Japan Atomic Power Company plant in Tsuruga, Japan, exposed 59 workers to radiation on this day in 1981. The officials in charge failed to timely inform the public and nearby residents. (see June 7)
Iran
March 9, 2015: in a rare direct congressional intervention into diplomatic negotiations, the 47 Republican senators signed an open letter addressed to "leaders of the Islamic Republic of Iran" declaring that any agreement without legislative approval could be reversed by the next president "with the stroke of a pen." (next N/C N & Iran, see Apr 2)
March 9

Peace Love Art Activism
Environmental Issues
March 9, 1985: the first-ever Adopt-a-Highway sign was erected on Texas's Highway 69. The highway was adopted by the Tyler Civitan Club, which committed to picking up trash along a designated two-mile stretch of the road. (see May 16)
Mustafa Ali
March 9, 2017:  Mustafa Ali, who has worked at the EPA for 24 years, and was head of the Environmental Protection Agency program aimed at protecting minority populations from pollution resigned. The Trump administration had proposed to completely defund environmental justice efforts at the EPA. Ali submitted a resignation letter to EPA Administrator Scott Pruitt in which he implored the agency's new leader to take seriously the concerns of minority  communities, which often bear the brunt of air and water pollution and live in areas near major industrial centers.
Scott Pruitt
March 9, 2017: Scott Pruitt, the head of the Environmental Protection Agency, said that carbon dioxide was not a primary contributor to global warming, a statement at odds with the global scientific consensus on climate change. Speaking of carbon dioxide, the heat-trapping gas produced by burning fossil fuels, Mr. Pruitt told CNBC's "Squawk Box" that "I think that measuring with   precision human activity on the climate is something very challenging to do and there's tremendous disagreement about the degree of impact, so no, I would  not agree that it's a primary contributor to the global warming that we see." (see Mar 15)
March 9

Peace Love Art Activism
CLINTON IMPEACHMENT
March 9, 1998: U.S. District Judge Susan Webber Wright rejected a request by Paula Jones' attorneys to include evidence of a Monica Lewinsky affair during a Jones trial. (see Clinton for expanded story)
March 9

Peace Love Art Activism
Iraq War II
March 9, 2009:   the U.S. military announced that 12,000 American soldiers would withdraw from Iraq by September, marking the first step in the Obama administration's plan to pull U.S. combat forces out of the country by August 2010. [Washington Post, 3/9/09] (see March 12)
March 9

Peace Love Art Activism
Women's Health
Affordable Care Act
March 9, 2015: the U.S. Supreme Court told a lower court to reconsider whether the University of Notre Dame must comply with Obama administration regulations for the Affordable Care Act that aim to ensure contraceptive coverage for employees and students.
The order gave the Catholic university a new chance to argue that it is being improperly forced to violate its religious beliefs by facilitating what it considers to be abortion. A federal appeals court said Notre Dame had to comply with the regulations, which implement the 2010 Affordable Care Act. (BC, see Mar 20; ACA, see Mar 31; Notre Dame, see May 19)
March 9

Peace Love Art Activism