March 20 Music et al
Lawrence Welk
Calcutta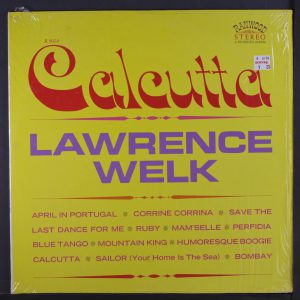 March 20 – April 9, 1961: Lawrence Welk's Calcutta  was Billboard #1 album. The single Calcutta the most successful of Welk's career, and the only tango-based recording to hit No. 1 on the Billboard Hot 100 singles chart.
March 20 Music et al
Elvis
 Surrender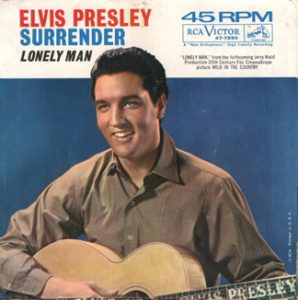 March 20 – April 2, 1961: "Surrender" by Elvis Presley #1 Billboard Hot 100. It is an adaptation by Doc Pomus and Mort Shuman of the music of a 1902 Neapolitan ballad by Giambattista and Ernesto de Curtis entitled "Torna a Surriento" ("Come Back to Sorrento"). It hit number one in the US and UK in 1961 and eventually became one of the best selling singles of all time. This was one of 25 songs Doc Pomus and Mort Shuman wrote for Presley. (Apr 10)
March 20 Music et al
Goldfinger
March 20 – April 9, 1965: the Goldfinger soundtrack is the Billboard #1 album.
John Lennon and Yoko Ono
March 20, 1969: a week after Paul McCartney married Linda Eastman, John Lennon and Yoko Ono married in Gibraltar. According to John, ""We chose Gibraltar because it is quiet, British and friendly. We tried everywhere else first. I set out to get married on the car ferry and we would have arrived in France married, but they wouldn't do it. We were no more successful with cruise ships. We tried embassies, but three weeks' residence in Germany or two weeks' in France were required."
From Classic Rock site: Lennon later crafted an autobiographical Beatles song titled "The Ballad of John and Yoko" that laid out the rest of their journey: "Finally made the plane into Paris, honeymooning down by the Seine. [Apple assistant] Peter Brown called to say, you can make it okay; you can get married in Gibraltar near Spain." The couple arrived at the British Consulate Office there, and they were married in a 10-minute ceremony performed by registrar Cecil Wheeler. Since Gibraltar was a British colony, and Lennon a British citizen, there was no issue.
"We went there and it was beautiful," Lennon said. "It's the 'Pillar of Hercules,' and also symbolically they called it the 'End of the World' at one period. They thought the world outside was a mystery from there, so it was like the Gateway to the World. So, we liked it in the symbolic sense, and the rock foundation of our relationship." (next Beatles, see March 25 – 31; see Ballad for expanded story)
March 20 Music et al
Knight Ringo
March 20, 2018: Prince William knighted Ringo. Ringo became the second Beatle knighted. Paul was knighted in 1997.
According to a BBC report,  "The 77-year-old added he knew exactly what he'd do with his medal.
"I'll be wearing it at breakfast," he joked.
March 20 Music et al