December 11 Peace Love Art Activism
BLACK HISTORY
US Labor History
December 11, 1886: a small group of Black farmers organized the Colored Farmers' National Alliance and Cooperative Union in Houston County, Texas. They had been barred from membership in the all-White Southern Farmers' Alliance. Through intensive organizing, along with merging with another Black farmers group, the renamed Colored Alliance by 1891 claimed a membership of 1.2 million (see November 1, 1887)
Houston Revolt of 1917
On August 23, 1917 the Houston Revolt of 1917, or Camp Logan Riot, occurred. It was a mutiny by 156 African American soldiers of the Third Battalion of the all-black Twenty-fourth United States Infantry Regiment.
Two Houston police officers stormed into the home of an African American woman, allegedly looking for someone in the neighborhood, after firing a warning shot outside. They physically assaulted her, then dragged her partially clad into the street, all in view of her five small children. The woman began screaming, demanding to know why she was being arrested, and a crowd began to gather. A soldier from the 24th stepped forward to ask what was going on. The police officers promptly beat him to the ground and arrested him as well.
Their official reports and later news reports stated the soldier was charged with interfering with the arrest of a publicly drunk female. Later that afternoon, Corporal Charles Baltimore went to the Houston police station to investigate the arrest, as well as beating of another black soldier, and also to attempt to gain the release of the soldier. An argument began which led to violence, and Corporal Baltimore was beaten, shot at, and himself arrested by the police.
That evening 156 angry soldiers, stole weapons from the camp depot and marched on the city of Houston. They were met outside the city by the police and a crowd of armed citizens, frightened by the reports of a mutiny. A virtual race riot began, which left 20 people dead – four soldiers, four policemen, and 12 civilians. Order was restored the next day, and the War Department disarmed the soldiers. The Third Battalion was sent by rail back to New Mexico.
December 11, 1917: thirteen Black soldiers hanged for alleged participation in the Houston riot. (BH, see April; next RR, see July 26, 1918; next HR, see August 31 1918)
Albany Movement
December 11, 1961: over four hundred people marched to city hall in downtown Albany, protesting the arrest of the Freedom Riders. The city gave the marchers permission to circle the block twice, but when the marchers refused to stop after the allotted distance, Chief Pritchett ordered the protesters arrested. Herding the protesters into the alley between police headquarters, Pritchett arrested 267 protesters. Pritchett informed the press that "We can't  tolerate the NAACP or the Student Nonviolent Coordinating Committee or any other 'nigger' organization to take over this town with mass demonstrations."
That same day, in Garner v. Louisiana, the Supreme Court reversed the convictions of 16 black college students who had been arrested in a civil rights demonstration in Louisiana. "In the circumstances of these cases, merely sitting peacefully in places where custom decreed that petitioners should not sit was not evidence of any crime, and it cannot be so considered either by the police or by the courts." (see Albany for expanded chronology)
Muhammad Ali
December 11, 1981:  at age 39 and attempting another comeback, Ali fought the top heavyweight title contender, Trevor Berbick and lost a ten-round decision. Ali retired for good after the fight, finishing his career with an overall record of 56-5. [NYT article] (BH, see November 2, 1983; Ali, see September 1984)
BLACK & SHOT
December 11, 2017: The Chicago Police Department said all patrol officers were equipped with body cameras. (B & S, see March 18, 2018; McDonald, see March 20, 2018)
December 11 Peace Love Art Activism
INDEPENDENCE DAY
December 11, 1931: South Africa independent from United Kingdom.(see October 3, 1932)
December 11 Peace Love Art Activism
Vietnam
December 11, 1961: American helicopters arrived in South Vietnam along with 400 U.S. personnel, who will fly and maintain the aircraft. (see Dec 18)
December 11 Peace Love Art Activism
"Please Mr. Postman"
December 11 – December 17, 1961: "Please Mr. Postman" by the Marvelettes #1 Billboard Hot 100. Released on August 28, the song is notable as the first Motown song to reach the number-one position on the Billboard Hot 100.
Sam Cooke
December 11, 1964: Sam Cooke was killed under mysterious circumstances in Los Angeles. (Performing Songwriter site article) (see Dec 14)
Muir Beach Acid Test
December 11, 1965: the first acid test for famed acid chemist, Owsley Stanley. In his book, Dark Star Robert Greenfield quoted Stanley:  "In December '65, I really heard the Grateful Dead for the first time. It was at the Fillmore  the night before the Muir Beach Acid Test. I was standing in the hall and they were playing and they scared me to death. Jerry's guitar terrified me. I had never before heard that much power. That much thought. That much emotion. I thought to myself, 'These guys could be bigger than the Beatles.'" (see Dec 18)
John Lennon/Plastic Ono Band
December 11, 1970: John Lennon's John Lennon/Plastic Ono Band album released. It was the first solo album by John Lennon. ( Lennon had issued three experimental albums with Yoko Ono and Live Peace in Toronto 1969, a live performance in Toronto credited to the Plastic Ono Band.) The album was recorded between 26 September – 23 October 1970, simultaneously with Ono's debut avant garde solo album, Yoko Ono/Plastic Ono Band, at Ascot Sound Studios and Abbey Road Studios using the same musicians and production team, and featured nearly identical cover artwork. John Lennon/Plastic Ono Band is generally considered one of Lennon's finest solo albums, documenting with honesty and artistic integrity his emotional and mental state at that point in his career. In 1987, as part of its 20th anniversary, Rolling Stone magazine ranked it fourth on "The 100 Best Albums of the Last Twenty Years". In 2012, the magazine ranked it number 23 on its list of The 500 Greatest Albums of All Time. (see Dec 31)
December 11 Peace Love Art Activism
Iran hostage crisis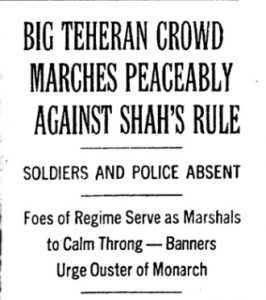 December 11, 1978:  massive demonstrations took place in Tehran against the Shah. In Isfahan, Iran, 40 people were killed and 60 wounded during riots against the Shah.  (see Crisis for expanded chronology)
December 11 Peace Love Art Activism
Environmental Issues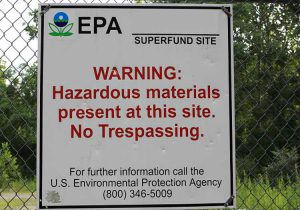 December 11, 1980:  President Jimmy Carter signed into law legislation creating $1.6 billion environmental "superfund" that would be used to pay for cleaning up chemical spills and toxic waste dumps. (see February 3, 1984)
Climate change
December 11, 1997: negotiators from around the world (more than 150 countries) agreed on a package of measures that for the first time would legally obligate industrial countries to cut emissions of waste industrial (greenhouse) gases that scientists say were warming the Earth's atmosphere. [NYT article] (see October 11, 2000)
December 11 Peace Love Art Activism
CLINTON IMPEACHMENT
Monica Lewinsky
December 11, 1997: Monica Lewinsky met with Vernon Jordan and he referred her to several job leads.
Articles of impeachment
December 11, 1998: the House Judiciary Committee approved three articles of impeachment, alleging that President Clinton committed perjury and obstruction of justice. The action came despite another apology from Clinton. (see Clinton for expanded chronology)
December 11 Peace Love Art Activism
Irish Troubles
December 11, 1997:  Sinn Fein leader Gerry Adams became the first political ally of the IRA to meet a British leader in 76 years. He conferred with Prime Minister Tony Blair in London. (see Troubles for expanded chronology)
December 11 Peace Love Art Activism
TERRORISM
Zacarias Moussaoui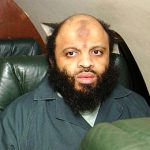 December 11, 2001: the US government indicted Zacarias Moussaoui for involvement in the September 11 attacks. (see Dec 13)
Intelligence agencies
December 11, 2002: a congressional report found that intelligence agencies before September 11, 2001, were poorly organized, poorly equipped and slow to pursue clues that might have prevented that day's terrorist attacks. (see January 30, 2003)
James Alex Fields Jr
December 11, 2018:  Neo-Nazi James Alex Fields Jr. was sentenced  to life in prison for killing Heather Heyer in a vehicular attack in Charlottesville, Virginia, last year.
A jury sentenced Fields to one life term for the murder, along with 419 years for another nine charges, according to NBC Washington. The jury also recommended he be fined nearly half a million dollars.
The 21-year-old extremist, who is associated with the hate group Vanguard America, was charged with first-degree murder and nine other felonies after he intentionally rammed his vehicle into anti-racist counter-protesters following the "Unite the Right" rally on Aug. 12, 2017, killing one and injuring dozens more. Fields was found guilty of all 10 charges  and faces 30 charges in a separate federal case concerning the same attack. (see March 21, 2019)
December 11 Peace Love Art Activism
Bernard Madoff
December 11, 2008,  U.S. federal authorities arrested Bernard Madoff on charges of running a massive decades-long Ponzi scheme swindling thousands of investors – the largest financial fraud in history. (NYT article) (see Dec 14)
December 11 Peace Love Art Activism
Fourth Amendment
December 11, 2014: United States v. Chad Daniel Camou: US Court of Appleals, 9th Circuit Judge Harry Pregerson reversed the district court's denial of Camoe's motion to suppress images of child pornography found on his cell phone during a warrantless search. The panel held that the warrantless search of the cell phone at a Border Patrol checkpoint's security offices was not roughly contemporaneous with the defendant's arrest and, therefore, not a search incident to arrest, given both the passage of one hour and twenty minutes between arrest and search, and the seven intervening acts between arrest and search that signaled the arrest was over. In the new decision, the Ninth Circuit suppressed evidence from a 2009 search of a cell phone taken from a car incident to arrest at the border.
The new ruling might not be the final word in the case. But the court did decide an important question along the way: The Ninth Circuit ruled that if the police have probable cause to search a car under the automobile exception, they can't search cell phones found in the car. (see Dec 12)
December 11 Peace Love Art Activism