January 31 Peace Love Activism
BLACK HISTORY
Immigration History
January 31, 1848: the US Congress passed an  act exempting vessels employed by the American Colonization Society in transporting emigrants from the United States to the coast of Africa from the provisions of the acts of  February 22 1847 regulating the carriage of passengers in merchant vessels. (next IH, see Feb 2; BH, next BH, see Feb 15)
---
13th Amendment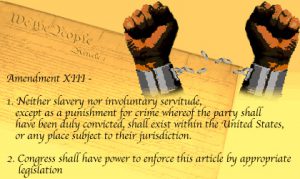 ---
January 31, 1865
---
US Congress passed the 13th Amendment to the Constitution, abolishing slavery.
U.S. Army commissioned the 1st South Carolina Volunteers, a combat unit made up of those that escaped slavery. They helped to capture Jacksonville, Florida, in 1863 and were the first unit of African-American soldiers in the Civil War. (see Feb 24)


---
Friendship Junior College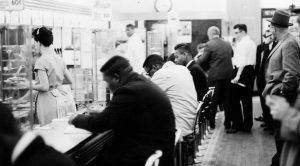 ---
Herbert Lee murder
January 31, 1961: students from Friendship Junior College and others picketed McCrory's on Main Street in Rock Hill, North Carolina to protest the segregated lunch counters at the business. They walked in, took seats at the counter and ordered hamburgers, soft drinks and coffee. The students were refused service and ordered to leave. When they didn't, they were arrested. (see Feb 1)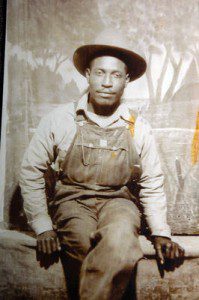 ---
On September 25, 1961, E.H. Hurst – a local white state legislator – shot and killed Herbert Lee in an Amite County, Mississippi, cotton gin in front of several eyewitnesses. Louis Allen was the witness who came forward.  Allen had resigned himself to leaving Mississippi for his own safety. On January 31, 1964, the night before he was set to move to Milwaukee, he was ambushed outside his property and shot twice in the face with a shotgun. Allen died almost instantly. Sheriff Daniel Jones was the main suspect, and later told Louis Allen's widow, "if Louis had just shut his mouth, he wouldn't be layin' there on the ground." No one was ever charged or convicted for the murder. (see Mar 17)
---
Sharecropper demonstraton
January 31, 1966: upset at poverty in the Mississippi Delta, civil rights activists joined forces with sharecroppers evicted from plantations, 50 of them entered the defunct Greenville Air Force base.
---
When a lone Air Force officer ordered them to leave, they told him, "We are here because we are hungry and cold, and we have no jobs or land. We don't want charity. We are willing to work for ourselves if given a chance." A day later, Air Force officials escort or drag away the protesters. The story brought national attention to the plight of poverty. (see Feb 12)
January 31 Peace Love Activism
Technological Milestone
---
January 31, 1930: Richard Dew of the 3M Company developed Scotch tape. (see Mar 6)
January 31 Peace Love Activism
US Labor History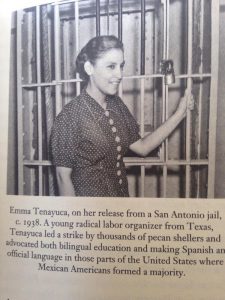 ---
January 31, 1938: in San Antonio, Texas Emma Tenayuca led some 12,000 pecan shellers—mostly Latino women—off their jobs at 400 factories protesting against wage cuts. Pecan shellers Strike at the Southern Pecan Shelling Company were protesting a wage reduction of one cent per pound of shelled pecans. Mexicana and Chicana workers who picketed were gassed, arrested, and jailed. The strike ended after thirty-seven days when the city's pecan operators agreed to arbitration. In October that year, the National Labor Relations Act raised wages to twenty-five cents an hour. (see May 16)
January 31 Peace Love Activism
Japanese Internment Camps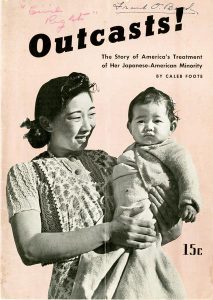 ---
January 31, 1942: Caleb Foote, a pacifist and West Coast staff member for the Fellowship of Reconciliation (FOR), on this day denounced the developing plans to evacuate and intern all Japanese-Americans on the West Coast as "nothing could be more Hitlerian."
---
Foote's comment was one of the few during the war to draw the obvious comparison between the government's plan and Adolph Hitler's Nazi policiest: The very idea of stereotyping an entire group on the basis of their race, assuming that all members of the group posed a threat, and confining them to concentration camps without a trace of due process.
---
Foote went on to a distinguished civil liberties career. As a pacifist, he refused to cooperate with the draft, and was convicted and sentenced to prison. He later became a law professor and, in the 1950s, wrote path-breaking articles on how the money bail system in America discriminated against the poor. His articles stirred interest in the problems with the American bail system and helped pave the way for the historic 1966 Bail Reform Act, signed on June 22, 1966. (see Feb 13)
January 31 Peace Love Activism
DEATH PENALTY
Private Eddie Slovik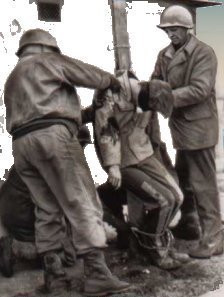 ---
January 31, 1945: Private Eddie Slovik became the first American executed for desertion since the Civil War. During the Second World War 2,648 soldiers were tried by General Courts Martial, 49 being sentenced to death. They were all reprieved, their sentences being commuted to varying terms of imprisonment, but it was obviously felt that an example had to be made in Slovik's case, and all appeals for clemency were denied. (see Mar 5)
---
Illinois death penalty
January 31, 2000: Illinois Governor George Ryan declared a moratorium on the death penalty in response to the exonerations that revealed persistent errors in capital punishment's administration. Since Illinois reinstated the death penalty in 1977, 12 death row inmates had been executed and 13 were exonerated. In 2003, Ryan granted clemency to all 167 persons on the state's death row. His actions were fiercely attacked by capital-punishment advocates who accused him of abusing his power but were applauded both by legal scholars across country and by the growing movement to abolish the death penalty. (see Dec 31)
January 31 Peace Love Activism
The Cold War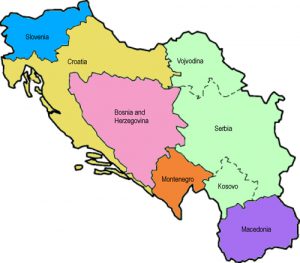 ---
January 31, 1946: the Constitution of the Socialist Federal Republic of Yugoslavia was adopted, creating six internal republics. The constitution, modeled on that of the Soviet Union, would serve at the supreme law of Yugoslavia throughout the Cold War.  (Red Scare, see Mar 5; Yugoslavia, see December 23, 1990)
---
Hydrogen bomb
---
January 31, 1950:  President Truman announced that he had directed the Atomic Energy Commission to proceed with the development of the hydrogen bomb. Truman's directive came in response to evidence of an atomic explosion occurring within USSR in 1949.  (Red Scare  & NN, see Feb 3; Hydrogen bomb, see January 7, 1953)
January 31 Peace Love Activism
Space Race
Explorer 1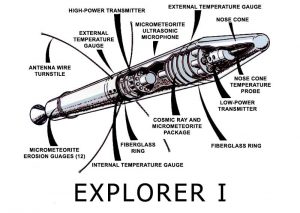 ---
January 31, 1958: Explorer 1, the first successful American satellite, entered orbit around Earth. (see July 29)
---
Ham the Chimp
---
January 31, 1961: NASA launched Ham the Chimp aboard a Mercury-Redstone rocket from Cape Canaveral; Ham was recovered safely from the Atlantic Ocean following his 16½-minute suborbital flight. (Ham bio via  Space Answers dot com) (see Apr 12)
Apollo 14
---
January 31 – February 9, 1971: Alan Shepard, the first American in space, commanded  Apollo 14 for the third lunar landing, on February 5. (Lunar Module Pilot, Edgar D Mitchell; and Stuart A Roosa, Command Module Pilot.) . (NYT article) (see July 26 – Aug 7)
Vietnam
LBJ/bombing
January 31, 1966: President Johnson announce that bombing of North Vietnam would recommence. (NYT article) (see Feb 6)
---
Winter Soldier Investigation
January 31 – February 2, 1971: the Winter Soldier Investigation. Members of Vietnam Veterans Against the War (VVAW) met in a Detroit hotel to discuss war crimes they claimed to have participated in or witnessed during their combat tours in Vietnam. During the next three days, more than 100 Vietnam veterans and 16 civilians gave anguished, emotional testimony describing hundreds of atrocities against innocent civilians in South Vietnam, including rape, arson, torture, murder, and the shelling or napalming of entire villages. The witnesses stated that these acts were being committed casually and routinely, under orders, as a matter of policy. (see Feb 8)
---
January 31 Music et al
For the benefit…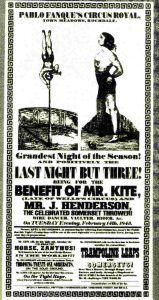 ---
January 31, 1967: while looking through different kinds of shops and stores in Sevenoaks, Kent, England, John Lennon visited an antique shop and purchased a circus poster from 1843. (see Feb 10)
---
Dead arrested
---
January 31, 1970: 19 members of the Grateful Dead and crew were busted at a French Quarter hotel at 3 AM after returning from a concert at "The Warehouse" in New Orleans, Louisiana for a combination of drugs. Everybody in the band, except Pigpen and Tom Constanten, was included in the bust, along with several members of their retinue, including Owsley Stanley. Stanley was charged with illegal possession of narcotics, dangerous non-narcotics, LSD, and barbiturates. Stanley had identified himself to the police as "The King of Acid" and technician of the band. From this incident, the song "Truckin'" was written by the Grateful Dead that same year.  (LSD, see Oct 27; GD, see Apr 1)
January 31 Peace Love Activism
INDEPENDENCE DAY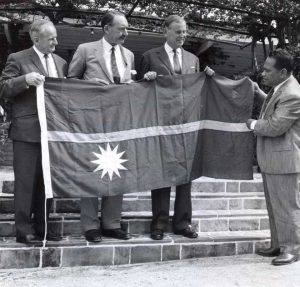 ---
January 31, 1968: Nauru independent from Australia, New Zealand, and United Kingdom. (see Mar 12)
January 31 Peace Love Activism
Feminism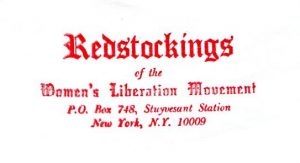 ---
January 31, 1969:  The radical feminist group, Redstockings employed consciousness raising tactics to address issues of sexism and abortion. They asserted their principles in "The Bitch Manifesto." Their name combined the term bluestocking, a pejorative term for intellectual women, with "red", for its association with the revolutionary left. (see Redstockings for more) (next Feminism, see Feb 14)
January 31 Peace Love Activism
FREE SPEECH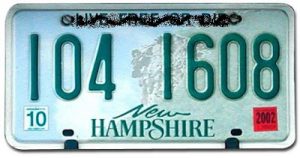 ---
January 31, 1975: George Maynard didn't want "Live Free or Die" on his New Hampshire license plate. Police pulled him over and ticketed him. Before that court appearance, he received a second ticket. 
---
On this date he appeared in court  and chose to represent himself; he was found guilty, fined $50, and sentenced to six months in the Grafton County House of Corrections. The court suspended this jail sentence but ordered Maynard to also pay the $25 fine for the first offense. Maynard informed the court that, as a matter of conscience, he refused to pay the two fines. The court thereupon sentenced him to jail for a period of 15 days. He served the full sentence. (see Free Speech v License Plates for the whole story)
CLINTON IMPEACHMENT
January 31, 1998: immunity discussions between Monica Lewinsky's attorney, William Ginsburg, and Ken Starr's office stalled. Ginsburg says Lewinsky plans to go to California in the coming week to visit her father. (see Feb 4)
January 31 Peace Love Activism
Women's Health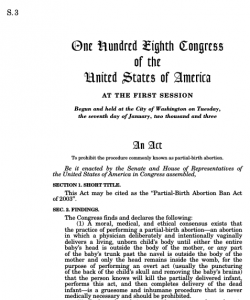 ---
January 31, 2006: two federal appeals courts uphdld rulings that the Partial Birth Abortion Act passed by Congress in 2003 was unconstitutional because it did not include an exception when the health of a pregnant woman was at risk. (see April 18, 2007)
January 31 Peace Love Activism
LGBTQ
Illinois same-sex marriage
---
January 31, 2011: Illinois Governor Pat Quinn signed a civil union bill into law after its approved by the state Senate and House of Representatives. Later in 2011, civil union laws were also approved in Hawaii, Delaware, and Rhode Island. (see Feb 23)
---
Virginia same-sex marriage
January 31, 2014:  U.S. District Court Judge Michael Urbanski certified as a class action a lawsuit filed by two Shenandoah Valley couples challenging the Virginia's ban on same-sex marriages. The order added to growing momentum to end the state's prohibition of same-sex marriage. Urbanski said in the order that same-sex couples seeking to marry in the state as well as those married in states where gay marriage is legal could challenge Virginia's ban as a group. (see Feb 5)
January 31 Peace Love Activism
Please follow and like us: