January 6 Peace Love Art Activism
BLACK HISTORY
Slaves petition for freedom
January 6, 1773: Massachusetts slaves petitioned legislature for freedom. There were 8 such petitions during the Revolutionary War period. (Slave Revolts, see August 22, 1791; BH, see April 14, 1775)
Mildred and Richard Loving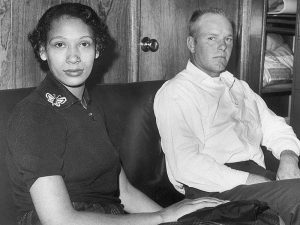 January 6, 1959: Mildred and Richard Loving  pleaded guilty to violating a Virginia law against interracial marriage. They had been rousted out of bed by sheriff's deputies on July 11, 1958, and arrested for their "crime" of being married. A judge sentenced them to one year in prison.  He suspended the sentence on the condition that they leave the state — they moved to Washington, D.C. Mildred later wrote to Attorney General Robert Kennedy, asking for legal assistance. Kennedy felt there was nothing he could do, but he referred the case to the local ACLU chapter, which took the case, eventually to the Supreme Court. (next BH, see Jan 12; Loving, see June 12, 1967)
Hamilton Holmes and Charlayne Hunter
January 6, 1961: a federal judge ordered the University of Georgia to admit Hamilton Holmes and Charlayne Hunter. They will become the first Black graduates of U of G. (see Jan 10)
Mamie Till Mobley
January 6, 2003: Emmett Till's mother, Mamie Till Mobley, died of heart failure, at age 81. Her death came just two weeks before The Murder of Emmett Till was to premiere nationally on PBS. [NYT obit] (BH, see Feb 28; ET, see February 13, 2013)
1964 Murders of Three Civil Rights Workers
January 6, 2005: 41 years later, the State of Mississippi charged 79-year-old former Klan preacher Edgar Ray Killen with murder in connection with the slayings of Chaney, Goodman, and Schwerner.  Police arrested Killen at his home following a grand jury session, according to Neshoba County Sheriff Larry Myers.  Convicted Klan conspirator Billy Wayne Posey expressed anger at Killen's arrest: "After 40 years to come back and do something like this is ridiculous…like a nightmare."  Carolyn Goodman, the 89-year-old mother of victim Andrew Goodman was pleased with the news.  She hoped the killers would someday be "behind bars and think about what they've done." (NYT article) (BH, see Jan 8; see Murders for expanded chronology)
Johnnie Mae Chappell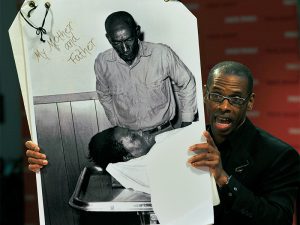 January 6, 2006: Florida Gov Jeb Bush issued an executive order appointing a special prosecutor to investigate the 1964 murder of Johnnie Mae Chappell, a woman slain in a drive-by shooting in northwest Jacksonville in 1964. JW Rich, the shooter, was convicted of manslaughter and served three years in prison.
In his order, Bush wrote: "… I have determined that the ends of justice will be best served if the honorable William Cervone, State Attorney for the 8th Judicial Circuit of Florida, reviews the findings of this investigation." Cervone's 8th Circuit serves the Gainesville area. He was given one year to investigate and prosecute the case. Cervone said he was just beginning to learn about the case, saying that calling a grand jury in the case is one possibility.
"I would assume that the investigative techniques used many, many years ago would not be nearly as sophisticated as might be available now," Cervone told Channel 4. "Not only do you have that kind of problem the age of the case creates, but you also have the problem inherent with people of people and/or tangible objects disappearing, losing memories, all those kinds of issues."
Fourth Circuit State Attorney Harry Shorstein, released a statement saying it was highly unusual that the governor removed the case that he [Shorstein] had be involved with for several years from his jurisdiction.
"… It is outrageous to relieve someone who has as strong a record of civil rights prosecution and trial advocacy … as I have exhibited in my career," Shorstein wrote. "It is wrong for the governor, without any justification, to assign the decision-making authority in this case to another state attorney."
On May 9 that criminal investigation ended.
William Cervone, who's 8th Circuit served the Gainesville area, was given one year to investigate and prosecute the case, but reported his findings after a five-month revision of the Investigation
Cervone released a statement saying after "reviewing the investigation into the murder of Johnnie Mae Chappell in Duval County in 1964 … my conclusions … are that no additional investigation is warranted and that no prosecution is legally possible."
Cervone went on to state that the statute of limitations has run out on anything but first degree murder, and that there was not enough evidence to prosecute the three co-defendants on that charge simply because they were in the car when JW Rich shot and killed Chappell.
In addition, Cervone said Florida law prevents them from being recharged due to speedy trial constraints.
State Attorney Harry Shorstein issued a statement: "This was a tragic chapter in the history of our city and I understand the Chappell family's desire to find justice. I regret that a few have used the Chappell family's great suffering for personal, professional, or political gain." Shorstein also commended Cervone for a comprehensive, thorough and professional investigation.(BH, see "February"; Chappell, see May 9)
January 6 Peace Love Art Activism
Technological Milestone
January 6, 1838: Samuel Morse first publicly demonstrated his telegraph, in Morristown, N.J. (see January 2, 1839)
January 6 Peace Love Art Activism
Anarchism
January 6, 1907: Emma Goldman arrested while speaking on "The Misconceptions of Anarchism" at an afternoon meeting of 600 people in New York City. (see Goldman for her expanded chronology)
January 6 Peace Love Art Activism
US Labor History
Youngstown Sheet & Tube
January 6, 1916: eight thousand workers went on strike at Youngstown Sheet & Tube. The next day  wives and other family members joined in the protest. Company guards used tear gas bombs and fire into the crowd killing three strikers and wounding 25. (see Jan 7)
January 6 Peace Love Art Activism
FREE SPEECH
New York Times v. Sullivan
January 6, 1964: the US Supreme Court heard oral arguments in the free speech/free press case of New York Times v. Sullivan. (FS, see Jan 23; NYT, see Mar 9)
Howl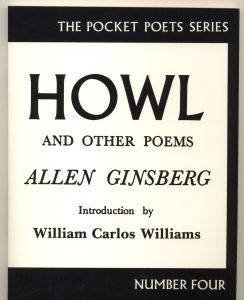 January 6, 1988: for the third time in its controversial history, Allen Ginsberg's poem Howl ran into censorship issues. On this day, a number of radio stations planned to broadcast a reading of the poem as part of an Open Ears/Open Minds series. The Pacifica stations, a group of independent, nonprofit stations, refused to broadcast the reading, however, because of the Supreme Court's decision in FCC v. Pacifica Foundation (July 3, 1978). In that case, the Court held that the FCC could ban the "seven dirty words" that were a part of a monologue by comedian George Carlin. (NYT article) (see Feb 24)
January 6 Peace Love Art Activism
January 6 Music et al
Beatles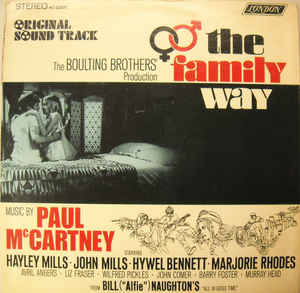 January 6, 1967: UK release of soundtrack to The Family Way movie with music written by Paul McCartney and George Martin.  (Beatles, see Jan 31; Family Way, see June 12; solo Beatle album, see November 1, 1968 )
Magical Mystery Tour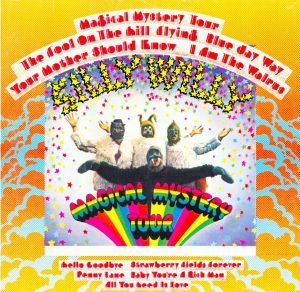 January 6 – March 1, 1968: Magical Mystery Tour the Billboard #1 album. (see Feb 16)
January 6 Peace Love Art Activism
Religion and Public Education
January 6, 1983: protests from parents followed the enactment of a New Jersey law that required all public school classes to begin the day with a "moment of silence." The New Jersey ACLU announced that it would challenge the law in court on the grounds that it violated the separation of church and state. Several states adopted similar laws in an effort to evade the Supreme Court ruling that a mandatory prayer in public schools violated the Establishment Clause of the First Amendment. The Supreme Court declared an Alabama moment-of-silence law unconstitutional in Wallace v. Jaffree on June 4, 1985, thereby invalidating the New Jersey law.(Separation, see Feb 3; Religion, see June 9; Moment of silence, see March 1, 1984)
January 6 Peace Love Art Activism
Iran–Contra Affair
January 6, 1987: the U.S. Senate voted 88-4 to establish an eleven-member panel to hold public hearings on the Iran-Contra affair. (see Jan 9)
January 6 Peace Love Art Activism
TERRORISM
Umar Farouk Abdulmutallab
January 6, 2010: a federal grand jury in Michigan charged the Umar Farouk Abdulmutallab, 23, with attempted murder on a plane, attempted use of a weapon of mass destruction and related offenses. (Terrorism, see Jan 29; Abdulmutallab, see Sept 14)
January 6 Insurrection
January 6, 2021: President Trump had declared a "Save America March" for January 6, 2021, the day that Congress would formally count the electoral votes and officially declare the next President.
On that day, President Trump, Donald Trump, Jr, and Trump's personal lawyer Rudy Giuliani spoke to the crowd. Trump continued to prevaricate and repeat debunked claims of widespread election fraud. He incited the crowd with statements like, "We will never give up, we will never concede."
Only seven minutes into the 75 minute speech, the crowd chanted: Fight for Trump! Fight for Trump! Fight for Trump!
His inflammatory words pushed an already embittered and combative crowd to their successful, if temporary, violent takeover of the Capitol building forcing the members of Congress into hiding within. Five  people died, including a Capitol police officer. [Moyers timeline article] (next T, see Jan 27)
January 6 Peace Love Art Activism
LGBTQ
Utah same-sex marriage
January 6, 2013: the Supreme Court blocked further same-sex marriages in Utah while state officials appeal a decision allowing such unions. (see Jan 10)
Roy Moore
January 6, 2016: Alabama Supreme Court's Chief Justice Roy Moore issued an administrative order (NYT article) barring state judges from issuing same-sex marriage licenses, in contravention of the broadly accepted meaning of the June 2015 U.S. Supreme Court ruling.
Moore forbade probate judges in the state from issuing marriage licenses that violate the state's laws prohibiting same-sex marriage, "until further decision by the Alabama Supreme Court."
Moore argued that the U.S. Supreme Court had only explicitly struck down same-sex marriage bans in Michigan, Kentucky, Ohio and Tennessee in its landmark decision Obergefell v. Hodges, though the ruling may be interpreted to apply to other states' bans based on precedent. (see Mar 4)
Hubert Edward Spires
January 6, 2017: the Air Force Board for the Correction of Military Records agreed to change the status of 91-year-old Hubert Edward Spires from "undesirable" on his  1940s discharge records to "honorable." The Air Force had kicked out Spires because he was gay. (see Jan 24)
January 6 Peace Love Art Activism
Environmental Issues
January 6, 2015: Summit Midstream Partners announced that almost 3 million gallons of saltwater drilling waste spilled from a North Dakota pipeline earlier, a spill that was called the state's largest since the North Dakota oil boom began. The brine, which leaked from a ruptured pipeline about 15 miles from the city of Williston, affected two creeks, but it doesn't currently pose a threat to drinking water or public health. (see Jan 7)
January 6 Peace Love Art Activism
Nuclear/Chemical News
January 6, 2016: North Korea declared that it had detonated its first hydrogen bomb. [NYT report] (see Feb – Aug)
January 6 Peace Love Art Activism
Immigration History
January 6, 2019: with the partial government shutdown continuing, President Trump tweeted, ""We are now planning a Steel Barrier rather than concrete. It is both stronger & less obtrusive. Good solution, and made in the U.S.A."  (IH & TW, see Jan 8)
January 6 Peace Love Art Activism