Record Producer Tom Wilson
March 25, 1931 – September 6, 1978
Bob Dylan's  famous flubbed intro to his 115th Dream with Tom Wilson laughing and saying "Take 2."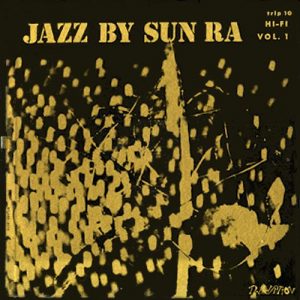 There are many people who the Rock and Roll Hall of Fame has inducted onto its hallowed list. Most are, obviously, performers, but there are those non-performers whose contributions to rock and roll are so important that they, too, are inducted.
For example, Ahmet Ertegun of Atlantic Records.  Berry Gordy of Motown.  Manager and concert producer Bill Graham. Record producers George Martin, Quincy Jones, Phil Spector, and Jerry Wexler.
But a search of the Rock and Roll Hall of Fame for Tom Wilson yields "0 RESULTS FOUND."
Record Producer Tom Wilson
Waco, TX
Thomas Blanchard "Tom" Wilson Jr was born on March 25, 1931 and grew up in Waco, TX.  As with many black families, music, particularly in church, was an integral part of life.
After a year at Fisk University, he transferred to Harvard. He officially studied economics, but being a part of the Harvard Jazz Society was his first love.
He graduated from Harvard University in 1954 and started Transition Records. The first musicians he worked with were–at the time– struggling unknowns.
Not today: Donald Byrd. Horace Silver. Art Blakey. Sun Ra. Cecil Taylor.
He did it all at Transition. Photographer. Album design. Liner notes.
Record Producer Tom Wilson
Columbia Records
Financial difficulties forced him to shut down the label. He worked with United Artist and some other labels before becoming a producer at Columbia Records in 1963.
His first assignment was the young, somewhat brash, and unknown Bob Dylan.  John H. Hammond had produced Dylan's first album in 1962. It went nowhere.
Wilson wasn't a big folk fan but thought more musicians behind Dylan might improve the sound.  Dylan and Albert Grossman, his manager, declined. Wilson and Hammond co-produced Dylan's second album, The Freewheelin' Bob Dylan. It fared better.
Wilson alone produced Dylan's third album, The Times They Are a-Changin'. Again, though, Dylan was the sole musician.
On June 9, 1964 Dylan alone recorded and Wilson alone produced Another Side of Bob Dylan. That's not a typo. They did the album in one day. Columbia Studio A, 799 Seventh Avenue, NYC.
Record Producer Tom Wilson
Bringing It All Back Home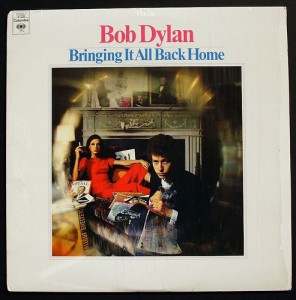 Seven months later, Wilson and Dylan were back in the studio.  This time, for Dylan's first time, they divided the album into an electric side (side 1) and an acoustic side (side 2), although the acoustic side included some tracks in which other instruments were backing up Dylan and his guitar, but no drums were used.
That album changed everything. Until then, Dylan's image was that of a talented folk singer. With Bringing… he became, at least, a folk rocker if not simply a rock artist.
Record Producer Tom Wilson
Like A Rolling Stone
Bringing was the last Dylan album Wilson produced, but not the last song. That was, according to many, the greatest rock and roll song ever: Like a Rolling Stone.
The song's unforgettable salient  is the organ that jumps in just after the rim shot. That is, as you likely know already, sneaky Al Kooper. Kooper was a friend of Wilson and Wilson had invited him to the studio that day. Kooper, a guitarist, slipped in behind back, sat at the organ and joined in.
Record Producer Tom Wilson
Simon/Garfunkel
In 1964 Tom Wilson had produced Simon and Garfunkel's first album, Wednesday Morning 3 AM (when else is 3 AM but the morning?) The acoustic album went nowhere. Simon went to Great Britain; Garfunkel back to Columbia University.
One song from the album, The Sounds of Silence, attracted a bit of attention in Boston and areas of Florida. Unbeknownst to the absent duo, Wilson decided to electrify the song and brought in musicians Al Gorgoni and Vinnie Bell on guitar, Bob Bushnell on bass, and Bobby Gregg on drums.
That is the version we know today. Wilson's tweak sparked a career.
Record Producer Tom Wilson
Verve/MGM
In 1966 Wilson left Columbia [some suggest the "Al Kooper Incident" may have been part of his Columbia fall] and became the head of A & R at Verve/MGM Records. One of the first groups Wilson signed was Frank Zappa and the Mothers of Invention. Their musicianship and fusion of styles appealed to Wilson. He produced their first two albums.
"Tom Wilson was a great guy," Zappa later said. "He had vision, you know? And he really stood by us."
Record Producer Tom Wilson
Velvet Underground
While at Columbia, Wilson had tried to sign the Velvet Underground. He succeeded in signing them at Verve because he promised them artistic freedom.
John Cale later said to the authors of Up-Tight: The Velvet Underground Story, "The band never again had as good a producer as Tom Wilson."
Others Wilson produced at Verve were Hugh Masekela, the Animals, the Blues Project, Soft Machine, Nico.
In 1967 Tom Wilson had eight albums in the Top 100.
Record Producer Tom Wilson
Outside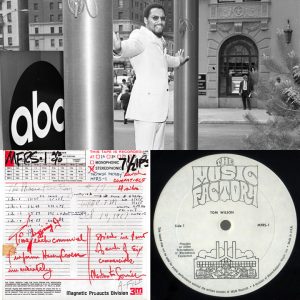 Irwin Chusid writes: In 1967 and '68 Tom Wilson hosted a free-form radio program called The Music Factory, sponsored by MGM-Verve. It premiered on WABC-FM (New York) in June 1967, before going national via 12″ vinyl discs distributed to interested radio stations. Wilson hosted 25 hour-long syndicated episodes, each of which featured interviews with musicians, producers, and engineers, as well as tracks from MGM, Verve, and affiliated label releases.
Here's a link to the first show:
Wilson was also integral in getting The Record Plant recording studio on successful footing. In early 1968, Gary Kellgren and Chirs Stone began building a 12-track studio at 321 West 44th Street, creating a living room type of environment for the musicians. It opened on March 13, 1968.
As the studio was nearing completion, Wilson persuaded Hendrix producer Chas Chandler to book the Record Plant from April 18 to early July 1968 for the recording of the album Electric Ladyland.
He was also involved in the opening of the Los Angeles Record Plant.
After he left MGM, he began the Tom Wilson Organization in 1968.
Record Producer Tom Wilson
Exotic man
That same year, on September 29, the New York Times ran an article on Wilson. Among the many things Ann Geracimos wrote were that Wilson was an "exotic man in an exotic field." That, Wilson strolls in wearing his work-a-day special: antelope suede jacket, lightweight white candy twill bell-bottom trousers, purple crepe shirt."
She also implied drug use and in an October 20 letter to the editor Wilson took issue with the implication. He wrote, "Let me state unequivocally, that I do not advocate the use of drugs in any form. In my early years, while producing jazz artists, I saw many great musical careers destroyed or diminished by drug addiction. 
Record Producer Tom Wilson
Discography
Tom Wilson's discography is impressive for both its astounding amount yet brevity in terms of years. His first was Herb Pomeroy in 1955. The first of six albums that year. His last year was 1978: Professor Longhair's Live on the Queen Mary and that was recorded in 1975.
Record Producer Tom Wilson
1978
In 1978, Wilson and his business partner, producer Larry Fallon, were working with Danny Sims, the manager of singer Johnny Nash. Wilson and Fallon had written an R&B opera called Mind Flyers of Gondwana .
But the opera was not to be, nor was anything else. On September 6, 1978, Wilson died of a heart attack in Los Angeles. He was only 47.
Record Producer Tom Wilson
Disillusioned
A 2003 article from the Blog Critics site quoted  Coral Browning, an early 1970s London girlfriend of Wilson's:  "Tom felt let down by blacks. He felt that after the civil rights successes of the '50s and '60s, blacks should stop complaining and get on with it. He felt they caused many of their own problems by carrying such large chips on their shoulders." 
He had been head of the Young Republican Club at Harvard.
Record Producer Tom Wilson
Tom Wilson dot com
The aforementioned Irwin Chusid created a site about Wilson. Its mission statement is:
My original plan was to write a book about Tom Wilson. But I didn't really want to write such a book—I wanted to read one. But there isn't one. So I decided to launch a Tom Wilson website—because there wasn't one.
Ancillary goal: to get Wilson inducted into the R&R Hall of Fame. No-brainer.
It is a great site with lots of information.
Pictures of Wilson with the many many people he worked with.
Also, among the many links is a collection of others' quotes about Wilson
Here are two:
Bob Dylan: The producers that have meant the most to me are Tom Wilson, John Hammond and Bob Johnston.
Van Dyke Parks: Tom Wilson signed me to MGM in 1965. He was such an ebullient spirit — charismatic, statuesque, and curiously empowering for those in his orbit. That he was Ivy as well as street smart (viz. Cecil Taylor) was a jaw dropper
Record Producer Tom Wilson