March 28 Music et al
Fear of Rock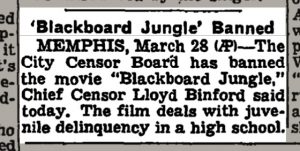 March 28, 1955: from the NY Times: Memphis, Tennessee. The City Censor Board has banned the movie "Blackboard Jungle," Chief Censor Llyd Binford said today. (see May 17)
March 28 Music et al
Roots of Rock
March 28, 1958: during the opening night of a tour promoted by DJ Alan Freed, Jerry Lee Lewis involved in a dispute with Chuck Berry over the line-up. Enraged that he had not been chosen to perform last, Lewis torched his piano during his set-closing number, "Great Balls of Fire." (see Mar 31)
Cinematic recreation of the event.
March 28 Music et al
 New York City Bans Folk Music
March 28, 1961: NYC Park Commissioner, Newbold Morris, notified his staff to limit permits issued for musical performances in Washington Square to bonafide artistic groups. He also asked the police to issue summonses to guitarists, bongo drummers, and folk singers who do not have permits. (Washington Square blog article) (next Fear, see Apr 9or see New York City Bans Folk Music for full story)
March 28 Music et al
Pirate Radio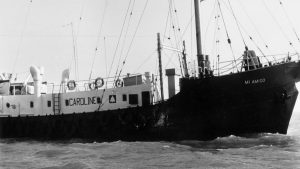 March 28, 1964: with the increasing popularity of the Beatles and other similar bands plus the lack of airplay for them on the British Broadcasting System's radio stations, Radio Caroline, the first so-called pirate radio station, began to broadcast off the coast of England from a ship. The combination of rock music and lively disk jockey patter played to a huge audience, but well out of reach of British authorities. (see Apr 4) (see Pirate Radio for expanded story)
John Lennon and Nilsson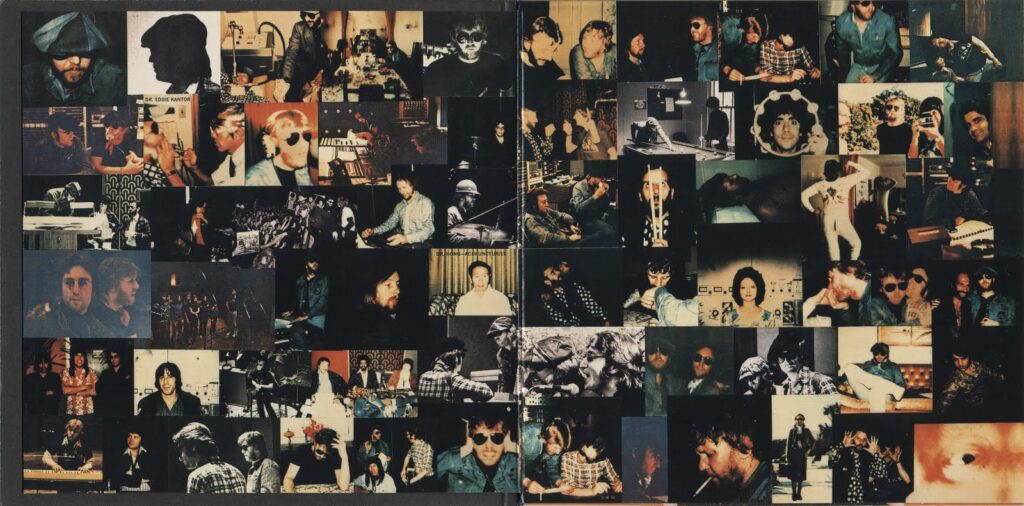 March 28, 1974: the March 13 Troubadour incident (see John Lennon Meets Brandy Alexander) was a wake-up call for Lennon and Nilsson. Lennon soon announced he would produce Nilsson's next album, 'Pussy Cats.' They decided that the LP's musicians should live together during the sessions. Lennon and Nilsson, along with Ringo Starr and Keith Moon, moved into a Santa Monica beach house.
On March 28, Stevie Wonder and Paul McCartney unexpectedly joined Lennon, Nilsson and others for a midnight jam. Ringo had left, so McCartney sat in on drums and sang harmony to Lennon's lead vocals. Lennon also played guitar with Wonder on electric piano. Despite the star-studded lineup, standards like 'Lucille' and 'Stand By Me,' marred by technical problems, were disappointing.
By evening's end, Lennon and McCartney agreed to see each other again but it would be the last time the two ex-Beatles would play together in a studio. (Ultimate Classic Rock article) (see Aug 31)
March 28 Music et al