March 27 Music et al
Roots of Rock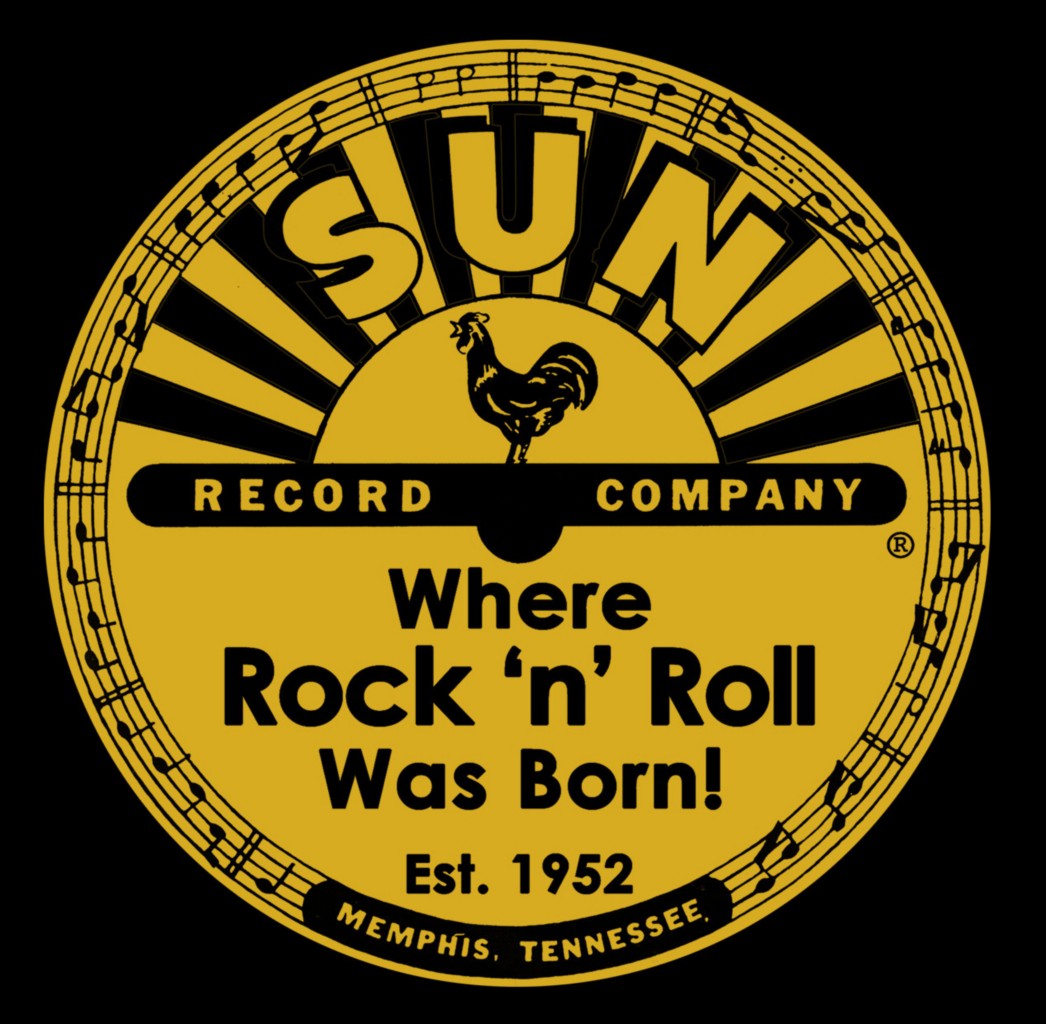 March 27, 1952: Sam Phillips began Sun Records, a division of Sun Entertainment Corp, as an American independent record label. (see January 4, 1954)
March 27 Music et al
Technological Milestone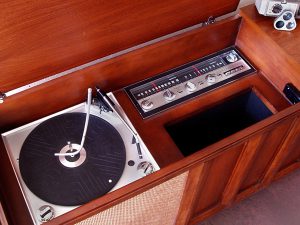 March 27, 1958: CBS Laboratories announced a new stereophonic record that was playable on ordinary LP phonographs, meaning, monaural. In stereo, on the proper equipment, a new rich and fuller sound was heard. It eventually became a standard for record and equipment buyers. (see December 10, 1959)
March 27 Music et al
Bob Dylan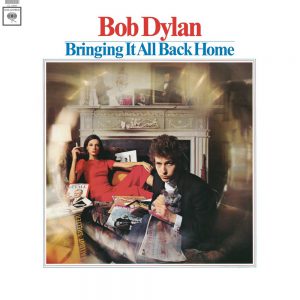 March 27, 1965: Dylan released Bringing It All Back Home, his fifth studio album. He had recorded  between January 13 – 15, 1965.
The album's cover photographed by Daniel Kramer features Sally Grossman (wife of Dylan's manager Albert Grossman) lounging in the background. There are also artifacts scattered around the room, including LPs by The Impressions (Keep on Pushing), Robert Johnson (King of the Delta Blues Singers), Ravi Shankar (India's Master Musician), Lotte Lenya (Sings Berlin Theatre Songs by Kurt Weill) and Eric Von Schmidt (The Folk Blues of Eric Von Schmidt). Dylan had "met" Schmidt "one day in the green pastures of Harvard University" and would later mimic his album cover pose (tipping his hat) for his own Nashville Skyline four years later. (see Apr 12)
March 27 Music et al
Supremes
March 27 – April 9, 1965: "Stop! In the Name of Love" by the Supremes #1 on the Billboard Hot 100. Written and produced by Motown's main production team Holland–Dozier–Holland, "Stop! In the Name of Love" also reached the number-two position on the soul chart.
March 27 Music et al
Fear of Rock
March 27, 1971: New York radio station WNBC banned the song 'One Toke Over the Line' by Brewer & Shipley because of its alleged drug references. Other stations around the country followed. (see April 28, 1982)
March 27 Music et al
Jerry Garcia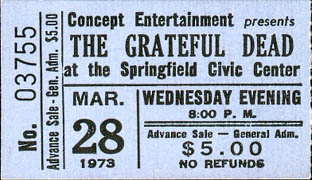 March 27, 1973: NJ State Police pulled over Jerry Garcia on the NJ Turnpike for driving 71 in a 60 mph zone. Garcia and Grateful Dead lyricist Robert Hunter had a day off while on tour, so they decided to drive from Baltimore to the next date in Springfield, Massachusetts. Two hours into their drive, Trooper Richard Procahino stopped the car.
As Garcia opened up his travel bag to get his driver's license, the officer noticed a plainly visible bag of pot. Though Garcia also had cocaine residue on him, the state trooper did not discover that. Hunter made a couple of phone calls and John Scher, an old friend of Garcia's, came to his rescue with the $1,000 bail. Garcia escaped relatively unscathed, sentenced to a year of probation for possession.
Here's a link to the March 28, 1973 show in Springfield just because there's always time for some Dead and there's a recording of almost every Dead concert! There are several for this date. I chose a matrix: GD 1973-03-28
March 27 Music et al