April 28 Peace Love Art Activism
BLACK HISTORY
School Desegregation
April 28, 1855: Massachusetts desegregated the state's public schools with a law that stated: "no distinction shall be made on account of the race, color, or religious opinions, of the applicant or scholar." (primary research dot org article) (BH, see May 1856; SD, see May 18, 1896)
Lint Shaw lynched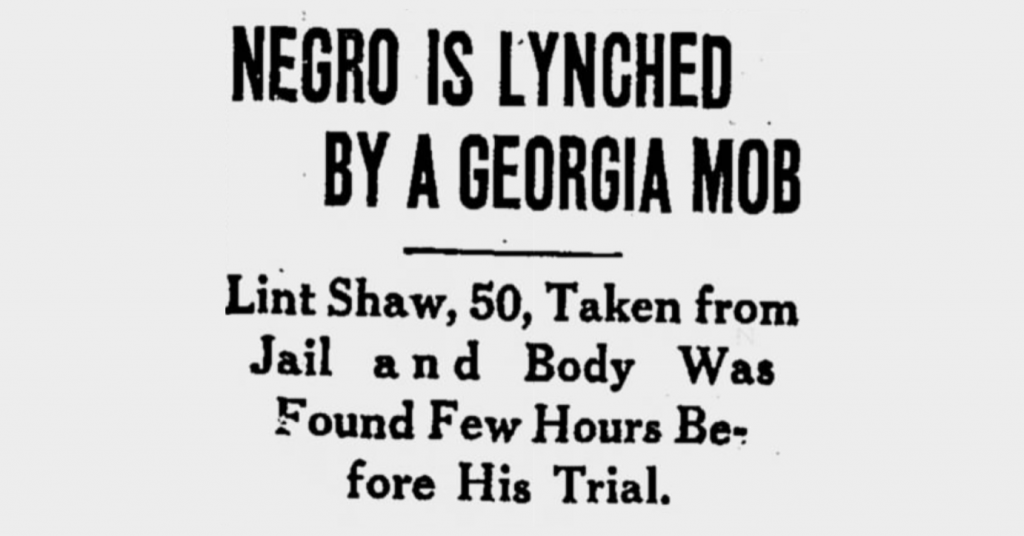 April 28, 1936: a 45-year-old black farmer named Lint Shaw was shot to death by a mob of forty white men in Colbert, Georgia – just eight hours before he was scheduled to go on trial on allegations of attempting to assault two white women.  [EJI article] (next BH, see Dec 8; next Lynching, see June 20, 1940; for expanded chronology of lynching, see also AL4)
Mitchell v the United Sates
April 28, 1941: the case came on appeal to the U.S. Supreme Court, challenging discriminatory treatment of railroad accommodations for African-American passengers on interstate train coaches passing through Arkansas, where a state law required racial segregation, but equivalent facilities. The Supreme Court had held in earlier cases that it was adequate under the Fourteenth Amendment for separate privileges to be supplied to differing groups of people as long as they were treated similarly well.
Chief Justice Charles Evans Hughes delivered the unanimous opinion of the Court: "This was manifestly a discrimination against him [Mitchell] in the course of his interstate journey and admittedly that discrimination was based solely upon the fact that he was a Negro. The question whether this was a discrimination forbidden by the Interstate Commerce Act is not a question of segregation but equality of treatment. The denial to appellant equality of accommodations because of his race would be an invasion of a fundamental right which is guaranteed against state actions by the 14th Amendment."  (cornell dot edu article) 
News Music
In 1942: Langston Hughes wrote the lyrics, Emerson Harper wrote the music, and Josh White sang "Freedom's Road" in which they attempted to link the war abroad to the struggle for racial justice at home. (BH, see Jan 17; see News Music for more)
Ruby Hurley
April 28, 1951: Ruby Hurley opened the first permanent office of the NAACP in the South, setting it up in Birmingham, Ala. Her introduction to civil rights activism began when she helped organize Marian Anderson's 1939 concert at the Lincoln Memorial. Four years later, she became national youth secretary for the NAACP. She helped investigate lynchings across the South and received many threats, including a bombing attempt on her home. In 1956, she left Birmingham for Atlanta after Alabama barred the NAACP from operating. She served as a mentor for Vernon Jordan and retired two years before dying in 1980. In 2009, she appeared on a postage stamp. (women's history dot org bio) (next BH, see Oct 27); next Lynching, see December 30, 1952; for expanded chronology of lynching, see also AL4)
George Whitmore, Jr/April 28, 1964
April 28, 1964: Whitmore  indicted in for the Minnie Edmonds murder. His court-appointed attorney, Jerome Leftow, stated that Whitmore had repudiated the confessions, claiming he was beaten during interrogation, and would like to take a lie-detector test.
George Whitmore, Jr/April 28, 1965
April 28, 1965: Prosecutor Sidney A. Lichtman told the jury that the Wylie-Hoffert indictment was still pending in Manhattan. Whitmore's attorney, Stanley Reiben argued, "How can the Wylie-Hoffert confession be bad and the others good beyond a reasonable doubt, given the same day to the same detectives  Is it possible for Wylie-Hoffert to be phony while the others are not?" (see Whitmore for expanded chronology)
Muhammad Ali
April 28, 1967: US Justice Department denied Ali's claim. The Department found that his objections were political, not religious. Ali reported for induction ceremony, but refused to step forward when called.  (next BH, see April 30; next Ali, see June 20)
Clifford Glover
April 28, 1973: in Jamaica, Queens, NYC two undercover officers, Thomas Shea, and his partner Walter Scott, shot 10-year-old Clifford Glover when he and his stepfather the officers stopped them. Immediately following the shooting, there were several days of riots in the South Jamaica neighborhood. At least 24 people, including 14 policemen were injured and 25 protesters arrested.  (Black Main Street article) (next BH, see May Peace… ; next RR, see June 12, 1974)
Baltimore revolt
April 28, 2015: (from the NYT) Engines raced across…[Baltimore] early Tuesday as the Fire Department strained to extinguish blazes, even as the police said some firefighters were reportedly having cinder blocks heaved at them as they responded to emergencies.
As Baltimore residents recoiled from the rioting and looting that struck largely in the west of the city, the police said officers were deployed overnight alongside weary and harried firefighters to ensure their work was not disrupted by people with "no regard for life." (see Apr 29)
BLACK & SHOT/Eric C Harris
April 28, 2016: Robert Bates was found guilty the manslaughter of Eric C Harris. Based on the jury's recommendation, he was sentenced to four years in prison. (see July 5)
BLACK & SHOT/Ahmaud Arbery
April 28, 2021: the Justice Department brought federal hate crimes charges in the death of Ahmaud Arbery. Travis McMichael and his father, Gregory, were charged along with a third man, William "Roddie" Bryan. The father and son who armed themselves, chased and fatally shot the 25-year-old Black Arbery after spotting him running in their Georgia neighborhood. The McMichaels are also charged with using, carrying and brandishing a firearm during a crime of violence.
The Department charged Bryan with one count of interference with civil rights and attempted kidnapping. [AP article] (next BH, see May 31; next B & S, see April 17, 2023; next AhA, see  or see AA for expanded chronology)
April 28

Peace Love Art Activism
US Labor History
Eccles, WV mine collapse
April 28, 1914: coal mine collapsed at Eccles, WV, killing 181 workers. (mine disasters dot com article) (see Oct 15)
Benwood, WV coal mine disaster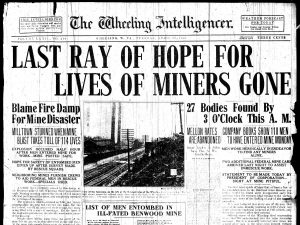 April 28, 1924: 119 died in Benwood, WV coal mine disaster. (Archiving Wheeling dot org article) (see June 14)
Thornhill v. Alabama
April 28, 1940: in the case of Thornhill v. Alabama, decided on this day, the Supreme Court upheld a constitutional right to picket under the First Amendment. At issue was an Alabama state law that severely limited picketing. (Oyez article) (see Oct 24)
OSHA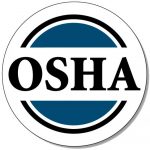 April 28, 1970: Congress created OSHA, the Occupational Safety and Health Administration. The AFL-CIO set April 28 as "Workers Memorial Day" to honor the workers killed and injured on the job every year. (OSHA site) (see Sept 15)
Feminism/Labor History
April 28, 1993
Harris/Pelosi
April 28, 2021: Vice President Kamala Harris and House Speaker Nancy Pelosi made history as the first women — one of them Black and Indian American — to share the stage in Congress during a presidential address.
President Joe Biden noted the historic development at the very opening of his address. After taking the podium, Biden greeted the two women standing behind him with a "Madam Speaker" and "Madam Vice President."
He then declared, "No president has ever said those words — and it's about time." [AP article] (next Feminism, see February 22, 2022)
April 28

Peace Love Art Activism
Religion and Public Education
Zorach v. Clausen
April 28, 1952: in Zorach v. Clausen, the United States Supreme Court ruled that New York's "released time" program, which allowed public school students to leave school early in order to attend religion classes, was permissible because the religious instruction took place off school grounds. In an earlier case, McCollum v. Board of Education, the Court had ruled an Illinois released time program unconstitutional because the religious instruction occurred on public school grounds. (Oyez article) (see April 16, 1956)
April 28

Peace Love Art Activism
INDEPENDENCE DAYS

Japan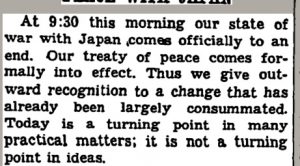 April 28, 1952:  Japan independent from US occupation. (see October 22, 1953)
Dissolution of Yugoslavia

April 28, 1992: the two remaining constituent republics of the former Socialist Federal Republic of Yugoslavia – Serbia and Montenegro – form a new state, named the Federal Republic of Yugoslavia (after 2003, Serbia and Montenegro), bringing to an end the official union of Serbs, Croats, Slovenes, Montenegrins, Bosnian Muslims and Macedonians that existed from 1918 (with the exception of the period during World War II). (see August 3, 1994)
April 28

Peace Love Art Activism
Vietnam
South Vietnam Leadership
April 28, 1955: US Secretary of State John Foster Dulles told the National Security Council to hold off on allowing the ousting of Diem pending the outcome of the Battle of Saigon. (Vietnam & SVL, see July 27)
General Westmoreland
April 28, 1967: for the first time in American history an American general was ordered home from a battlefield to speak to a joint session of Congress. He summarized the war's situation by saying that the American Achilles' heel was its resolve. (see Apr 30)
Cambodian Invasion
April 28, 1970: President Richard Nixon gave formal authorization to commit U.S. combat troops, in cooperation with South Vietnamese units, against communist troop sanctuaries in Cambodia. Secretary of State William Rogers and Secretary of Defense Melvin Laird, who had continually argued for a downsizing of the U.S. effort in Vietnam, were excluded from the decision. (see Apr 29)
South Vietnam Leadership
April 28, 1975: ARVN general Duong Van Minh became the last president of South Vietnam. (see Apr 29)
April 28

Peace Love Art Activism
April 28 Music et al
The Road to Bethel
Week of April 28, 1969: Johnny Winter signed ($7,500); Janis Joplin signed ($15,000); and Jefferson Airplane signed ($15,000). (see Chronology for expanded story)
Fear of Rock
April 28, 1982: the California State Assembly consumer-protection-committee heard testimony from "experts" who claimed that when 'Stairway To Heaven' was played backward, contained the words: "I sing because I live with Satan. The Lord turns me off, there's no escaping it. Here's to my sweet Satan, whose power is Satan. He will give you 666. I live for Satan." (see April 5, 1983)
April 28

Peace Love Art Activism
FREE SPEECH
Chesley Karr
April 28, 1972: Chesley Karr, a minor, individually and John R. Karr, individually and as next friend and guardian ad litem on behalf of themselves and all others similarly situated, Plaintiffs-Appellees v Clifford Schmidt, Principal of Coronado High School, et al., etc., Defendants-Appellants. A male high school student with long hair sued the principal of a Texas high school after he was denied enrollment because his hair length violated the school's "good grooming" policy. This policy prohibited any male student's hair from hanging over his ears or collar, or from obstructing his vision. Issue: Whether a public school student has a First Amendment right to wear long hair to school. Holding: The US Court of Appeals for the Fifth Circuit held that a student does not have a constitutional right to wear his hairstyle however he sees fit. (U Mass  dot edu article) (see June 26)
Skokie Nazi March
April 28, 1977: Judge Joseph Wosik, a judge in the Chancery Department of the Circuit Court of Cook County, in a suit filed by the Village of Skokie against the Nationalist Socialist party, issues a preliminary injunction prohibiting members of the Nationalist Socialist party from marching in Skokie. In this suit, the Village asserts, as a matter of fact, that the Jewish population is approximately 40,000 out of a total population of 70,000. (see May 2)
April 28

Peace Love Art Activism
ADA in the late 70s & 80s
Judy Heumann
On April 5, 1977 demonstrators led by Judy Heumann  had taken over the Health Education and Welfare in San Francisco in protest of HEW Secretary Califano's refusal to complete regulations for Section 504 of the Rehabilitation Act of 1973, which made it illegal for federal agencies, public universities, and other public institutions receiving any federal funds to discriminate on the basis of disability.
On April 28, 1977  Secretary Califano signed the regulations into effect, making the take-over event  the longest occupation of a federal office by protesters in U.S. history. 
"We will ride!"
In 1978: in Denver, Colorado, chanting "We will ride!" nineteen members of the Atlantis Community block buses with their wheelchairs to demonstrate against the inaccessibility of public transportation. 
Fiesta Educativa
In 1978: Fiesta Educativa (Education Fest) formed to address the lack of Spanish-speaking support services to families with disabled children in southern California. 
National Council on Disability
In 1978: the National Council on Disability is established as an advisory board within the Department of Education. Its purpose is to promote policies, programs, practices, and procedures that guarantee equal opportunity for all people with disabilities, regardless of the nature or severity of the disability, and to empower them to achieve economic self-sufficiency, independent living, and inclusion and integration into all aspects of society. 
The Civil Rights of Institutionalized Persons Act
In 1980: The Civil Rights of Institutionalized Persons Act (CRIPA) gives the Department of Justice power to sue state or local institutions that violate the rights of people held against their will, including those residing for care or treatment of mental illness. 
Attention Deficit Disorder
In 1980: the term Attention Deficit Disorder is included for the first time in the Diagnostic and Statistical Manual of Mental Disorders (DSM), published by the American Psychiatric Association (APA). 
National Organization on Disability
In 1982: Alan A. Reich founds the National Organization on Disability (NOD) in 1982. NOD's mission is to expand the participation and contribution of Americans with disabilities in all aspects of life and to close the participation gap by raising disability awareness through programs and information. As president of NOD, Reich builds the coalition of disability groups that successfully fight for the inclusion of a statue of President Franklin D. Roosevelt in his wheelchair at the FDR Memorial. Reich is an international leader in the disability community until his death in 2005. 
ADAPT
In 1983: Americans with Disabilities for Accessible Public Transportation, now known as ADAPT, began its national campaign for lifts on buses and access to public transit for people with disabilities. For seven years ADAPT—under the leadership of Bob Kafka, Stephanie Thomas, and Mike Auberger—blocked buses in cities across the U.S. to demonstrate the need for access to public transit. After the passage of the ADA (and transit measures gained by ADAPT's hard work), ADAPT began to focus on attendant and community based services, becoming American Disabled for Attendant Programs Today. 
The Air Carrier Access Act
In 1986: The Air Carrier Access Act is implemented, which prohibits discrimination by domestic and foreign air carriers against qualified individuals with physical or mental disabilities. It applies only to air carriers that provide regularly scheduled services for hire to the public. Requirements include boarding assistance and certain accessibility features in newly built aircraft and new or altered airport facilities. (see September 28, 1987)
April 28

Peace Love Art Activism
Irish Troubles
April 28, 1981:  the private secretary of Pope John Paul II paid a visit to Bobby Sands in the Maze Prison but was unable to persuade him to end his hunger strike. Humphrey Atkins, then Secretary of State for Northern Ireland, stated that: "If Mr Sands persisted in his wish to commit suicide, that was his choice. The government would not force medical treatment upon him." President Ronald Reagan said that America would not intervene in the situation in Northern Ireland but he was "deeply concerned" at events there. (see Troubles for expanded Chronology)
April 28

Peace Love Art Activism
The Cold War
Aldrich Ames 
April 28, 1994: Aldrich Ames, a former C.I.A. official, pleaded guilty to passing U.S. secrets to the U.S.S.R. during the Cold War. Ames further confessed that he continued spying for Russia after the collapse of the Soviet Union. (see May 31)
April 28

Peace Love Art Activism
CLINTON IMPEACHMENT
April 28, 1998: Nancy Hernreich, director of Oval Office operations, testified for the sixth time in the Lewinsky investigation. (see Clinton for expanded impeachment chronology)
April 28

Peace Love Art Activism
Cultural Milestone
iTunes
April 28, 2003: Apple Computer Inc. launched the iTunes store. (see February 4, 2004)
April 28

Peace Love Art Activism
Iraq War II
April 28, 2004: images of torture by American forces at Abu Ghraib revealed. (see May 19)
April 28

Peace Love Art Activism
Deepwater Horizon Oil Spill
April 28, 2010: the National Oceanic and Atmospheric Administration estimated that the leak was likely 5,000 barrels (210,000 US gallons; 790 cubic metres) a day, five times larger than initially estimated by BP. (see May 12)
April 28

Peace Love Art Activism
LGBTQ
United Church of Christ
April 28, 2014: in a novel legal attack on a state's same-sex marriage ban, the United Church of Christ, a liberal Protestant denomination, filed a lawsuit arguing that North Carolina was unconstitutionally restricting religious freedom by barring clergy members from blessing gay and lesbian couples.
The lawsuit, filed in a Federal District Court was the first such case brought by a national religious denomination challenging a state's marriage laws. The denomination, which claimed nearly one million members nationwide, had supported same-sex marriage since 2005.
"We didn't bring this lawsuit to make others conform to our beliefs, but to vindicate the right of all faiths to freely exercise their religious practices," said Donald C. Clark Jr., general counsel of the United Church of Christ. [NYT article] (see May 9)
Supreme Court hearing
April 28, 2015: in two and a half hours of arguments over whether the Constitution guarantees same-sex couples the right to marry, the Supreme Court was deeply divided over one of the great civil rights issues of the age, same-sex marriage. But Justice Anthony M. Kennedy, whose vote was probably crucial, gave gay rights advocates reasons for optimism based on the tone and substance of his questions.
Kennedy sent conflicting signals. At some points, he seemed wary of moving too fast and torn about what to do. But his demeanor was more emotional and emphatic when he made the case that same-sex couples should be permitted to marry. He was also the author of three landmark opinions expanding the rights of gay Americans. [NYT article]  (see May 4)
April 28

Peace Love Art Activism
Cannabis
April 28, 2014:  a review conducted by specialists convened by the American Academy of Neurology suggested that marijuana can help alleviate multiple sclerosis symptoms such as pain, overactive bladder, and muscle stiffness.
The review also found that marijuana dd not help relieve the uncontrollable limb spasms that result from a drug used to treat Parkinson's disease. And it concluded that there is insufficient evidence to know whether the drug reduces symptoms caused by neurological diseases such as Huntington's disease, Tourette's syndrome, or epilepsy.
"We wanted to inform patients and physicians, but we didn't make specific treatment recommendations," said study coauthor Dr. Gary Gronseth, a professor of neurology at the University of Kansas Medical Center in Kansas City. (see Nov 4 or see CCC for expanded chronology)
April 28

Peace Love Art Activism
DEATH PENALTY
April 28, 2014: according to a sweeping new statistical analysis, the US might be putting more innocent people to death than previously thought. Authors of the study say that their "conservative estimate of the proportion of erroneous convictions" is 4.1 percent, or approximately twice the number actually exonerated and set free from death row. This could mean that approximately 120 of the roughly 3,000 inmates on death row in America might not be guilty, while additional scores of wrongfully convicted inmates are serving life in prison after their death sentences were reduced over technical legal errors. (see Apr 29)
April 28

Peace Love Art Activism
Women's Health
April 28, 2023: the Providing Urgent Maternal Protections for Nursing Mothers Act, or PUMP Act which expanded protections for nursing went into full effect, giving more workers the right to break time and a private space to pump.  [NYT article] (next WH, see July 13)