April 14 Peace Love Art Activism
Cultural Milestones
Birth of Christmas
---
---
AD 336: in an old list of Roman bishops, compiled in A. D. 354 these words appear for A.D. 336: "25 Dec.: natus Christus in Betleem Judeae." December 25th, Christ born in Bethlehem, Judea.  Thus this day in 336 AD was the first recorded celebration of Christmas.
---
                Before then, birthdays in general were not given much emphasis–not even the birth of Christ. The day on which a saint died was considered more significant than their birth, And Christ's baptism—celebrated on January 6 with the Feast of the Epiphany—received more attention than his birthday.
---
                Why December 25? When a consensus arose in the Roman Catholic Church to celebrate Christ's conception on March 25th, it was reasonable to celebrate his birth nine months later. 
---
Noah Webster
---
April 14, 1828: Noah Webster, a Yale-educated lawyer with an avid interest in language and education, published his American Dictionary of the English Language. Webster's dictionary was one of the first lexicons to include distinctly American words. The dictionary, which took him more than two decades to complete, introduced more than 10,000 "Americanisms." The introduction of a standard American dictionary helped standardize English spelling, a process that had started as early as 1473, when printer William Caxton published the first book printed in English. The rapid proliferation of printing and the development of dictionaries resulted in increasingly standardized spellings by the mid-17th century. (Noah Webster House site bio)  (see March 23, 1839)
---
April 14

Peace Love Art Activism
BLACK HISTORY
Pennsylvania Abolition Society
---
April 14, 1775: The Society for the Relief of Free Negroes Unlawfully Held in Bondage (aka, Pennsylvania Abolition Society) founded in Philadelphia, Pennsylvania by Anthony Benezet and others. It was the first American abolition societySeventeen of the 24 men who attended initial meetings of the Society were Quakers, or members of the Religious Society of Friends. Thomas Paine was also among the Society's founders. (Paabolition dot org article) (see Nov 12)
---
Harriet Tubman
---
April 14, 1853: Harriet Tubman made her first trip back South to ensure that other slaves won their freedom. She helped hundreds of slaves escape North. She was never caught, despite a $40,000 reward for her capture. (see February 28, 1854)
---
United States v. Cruikshank
---
April 14, 1873: the Louisiana state militia under the control of Republican Governor William Kellogg arrived at the scene and recorded the carnage.  New Orleans police and federal troops also arrived in the next few days to reestablish order.  A total of 97 white militia men were arrested and charged with violation of the U.S. Enforcement Act of 1870 (also known as the Ku Klux Klan Act).   A handful of them were convicted but were eventually released in 1875 when the U.S. Supreme Court in United States v. Cruikshank ruled the Enforcement Act was unconstitutional. (harriet-tubman dot org article) (see March 1, 1875)
---
SCOTTSBORO BOYS
---
April 14, 1933: a meeting of Communists listened in NYC's Union Square to speakers for the International Labor Defense plead for unity among white persons and Negroes to fight for the release of the "Scottsboro boys." The meeting attracted approximately 10,000 people. (see Scottsboro or expanded story)
---
School Desegregation
---
April 14, 1947: Mendez v. Westminster. Five Mexican-American fathers, (Thomas Estrada, William Guzman, Gonzalo Mendez, Frank Palomino, and Lorenzo Ramirez) challenged the practice of school segregation in the U.S. District Court in Los Angeles. They claimed that their children, along with 5,000 other children of "Mexican" ancestry, were victims of unconstitutional discrimination by being forced to attend separate "schools for Mexicans" in the Westminster, Garden Grove, Santa Ana, and El Modena school districts of Orange County.
---
                On February 18, 1946 Senior District Judge Paul J. McCormick, had ruled in favor of Mendez and his co-plaintiffs, finding segregated schools to be an unconstitutional denial of equal protection.
---
                The school district appealed to the Ninth Federal District Court of Appeals in San Francisco, which upheld Judge McCormick's decision, finding that the segregation practices violated the Fourteenth Amendment.
---
                On April 14, 1947, the US Court of Appeals for the Ninth Circuit affirmed the district court's ruling, but not on equal protection grounds. It did not challenge the "separate but equal" interpretation of the 14th Amendment announced by the U.S. Supreme Court in Plessy v. Ferguson in 1896. (PBS article) (see January 20, 1951)
---
Malcolm X
---
April 14, 1957:   Malcolm X led a demonstration outside the police station in Harlem to protest the beating of a Muslim, demanding his transfer to a hospital. (BH, see May 17; MX, see May 5, 1962)
George Whitmore, Jr
---
April 14, 1964: Minnie Edmonds, a 46-year-old African American cleaning woman and mother of five, was stabbed to death by a man who attempted to snatch her purse near Sutter Avenue and Chester Street in the Brownsville section of Brooklyn. (see Whitmore to expand story)
---
Trayvon Martin Shooting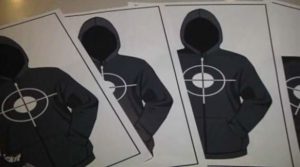 ---
April 14, 2013:  Sgt. Ron King, who had been with the Port Canaveral police force for two years, was fired after it was discovered he was conducting practice with targets resembling Trayvon Martin wearing a hoodie, reports CBS Orlando affiliate WKMG. "Whether it was his stupidity or his hatred, (this is) not acceptable," said Port Authority interim CEO Jim Walsh. Walsh said it happened at a training exercise earlier this month. King was teaching a shooting course to other officers and allegedly had the posters in his patrol car. (BH, see Apr 18; Martin, see June 20)
---
April 14

Peace Love Art Activism
Environmental Issues
Dust Bowl Black Sunday
---
April 14, 1935: another devastating storm of the Dust Bowl era. High winds kicked up clouds of millions of tons of dirt and dust so dense and dark that some eyewitnesses believed the world was coming to an end.
---
                The day is known as "Black Sunday," when a mountain of blackness swept across the High Plains and instantly turned a warm, sunny afternoon into a horrible blackness that was darker than the darkest night. Famous songs were written about it, and on the following day, the world would hear the region referred to for the first time as "The Dust Bowl."
---
                The wall of blowing sand and dust first blasted into the eastern Oklahoma panhandle and far northwestern Oklahoma around 4 PM. It raced to the south and southeast across the main body of Oklahoma that evening, accompanied by heavy blowing dust, winds of 40 MPH or more, and rapidly falling temperatures. But the worst conditions were in the Oklahoma and Texas panhandles, where the rolling mass raced more toward the south-southwest – accompanied by a massive wall of blowing dust that resembled a land-based tsunami. Winds in the panhandle reached upwards of 60 MPH, and for at least a brief time, the blackness was so complete that one could not see their own hand in front of their face. It struck Beaver around 4 PM, Boise City around 5:15 PM, and Amarillo at 7:20 PM. (PBS American Experience article) (see April 16, 1947)
---
Deepwater Horizon Oil Spill
---
April 14, 2010:   six days before the explosion, Brian Morel, a BP drilling engineer, emailed a colleague "this has been a nightmare well which has everyone all over the place." (see Apr 20)
---
April 14

Peace Love Art Activism
The Cold War
Bay of Pigs Invasion
---
April 14, 1962: a Cuban military tribunal convicted 1,179 Bay of Pigs attackers. (Cold War, see Apr 25; see Bay of Pigs for expanded story)
---
State sponsor of terrorism
---
April 14, 2015: President Barack Obama notified Congress that he intended to remove Cuba from the list of state sponsors of terrorism. Obama submitted a statutorily required report to Congress on this date saying that he intended to rescind Cuba's designation. Obama was required to submit the report to Congress 45 days before the designation would be officially rescinded. (see May 19; Cuba, see May 29)
---
April 14

Peace Love Art Activism
Vietnam
173rd Airborne
---
April 14, 1965: the Joint Chiefs of Staff ordered the deployment of the 173rd Airborne Brigade from Okinawa to South Vietnam. The 173rd arrived in Vietnam in May 1965 and was the first major U.S. Army ground combat unit committed to the war. (see Apr 17)
---
Richard Nixon
---
April 14, 1967: private citizen Richard Nixon visited Saigon and stated that anti-war protests back in the U.S. were "prolonging the war." In San Francisco and New York thousands march against the Vietnam War. (see Apr 15)
---
Vietnamese orphans
---
April 14, 1975:  the American airlift of Vietnamese orphans to the US ended after 2,600 children were transported to America. (2016 Daily Mail article) (see Apr 21)
---
April 14

Peace Love Art Activism
April 14 Music et al
1968 Oscars
---
April 14, 1969: 1968 Oscars held. No host. This year was the first in which the telecast on television was beamed worldwide – to 37 nations. Best Picture award Oliver.
---
The Ballad of John and Yoko
---
April 14, 1969: Paul and John recorded of 'The Ballad of John and Yoko.' Paul played bass, drums and piano with John on guitars and lead vocals. The song was banned from many radio stations as being blasphemous. On some stations, the word 'Christ' was edited in backwards to avoid the ban. (see May 9) (see Ballad for expanded story)
---
April 14

Peace Love Art Activism
Women's Health
Harry Blackmun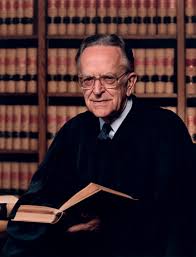 ---
April 14, 1970: President Nixon nominated Harry Blackmun to the Supreme Court. He is best known as the author of the Court's opinion in Roe v. Wade. (Oyez article on Blackmun) (see May 12)
---
April 14

Peace Love Art Activism
IRAQ War I
---
April 14 – 16, 1993:  former President George Bush visited Kuwait to commemorate the allied victory in the Persian Gulf War. (see June 18)
---
April 14

Peace Love Art Activism
CLINTON IMPEACHMENT
---
April 14, 1998: Kenneth Starr filed a sealed motion in U.S. District Court to compel testimony of uniformed Secret Service agents, according to the Wall Street Journal. (see Clinton for expanded story)
---
April 14

Peace Love Art Activism
Jack Kevorkian
You Don't Know Jack
---
April 14 , 2010: the HBO film You Don't Know Jack premiered at the Ziegfeld Theater in New York City. Kevorkian walked the red carpet alongside Al Pacino, who portrayed him in the film. Pacino received Emmy and Golden Globe awards for his portrayal, and personally thanked Kevorkian, who was in the audience, upon receiving both of these awards. Kevorkian stated that both the film and Pacino's performance "brings tears to my eyes – and I lived through it". (see Kevorkian for expanded story)
---
April 14

Peace Love Art Activism
Marijuana
Maryland
---
April 14, 2014: Maryland Governor Martin O'Malley signed a bill into law that decriminalized the possession of small amounts of marijuana. The bill made possession of less than 10 grams of marijuana a civil offense punishable by a fine of up to $100 for a first offense, up to $250 for a second offense, and up to $500 for subsequent offenses. Third-time offenders and individuals under 21 years of age would be required to undergo a clinical assessment for substance abuse disorder and a drug education program. (Washington Post article) (see Apr 28)
---
April 14

Peace Love Art Activism
DEATH PENALTY
---
April 14, 2017: the Arkansas Supreme Court granted an emergency stay of execution for Bruce Ward and less than two hours later an Arkansas circuit judge issued a temporary restraining order.the executions of six other murderers. The judge's restraining order barred the state from administering one of three drugs it planned to use in the executions, which were scheduled to begin on Monday and stretch over 11 days. An eighth inmate who had been scheduled to die also won a stay earlier, removing him from the list for April execution. (see Apr 20)
---
April 14

Peace Love Art Activism
Immigration History
---
April 17, 2017: the  from detained immigrant mothers and their children who claimed they would be persecuted if they were returned to their Latin American homelands. The decision left in place a lower court ruling that said the families did not have a right to contest their deportation in federal court.
---
                The 28 mothers and their 33 children were arrested in Texas soon after crossing the border illegally, and immigration officials rejected their asylum claims. The immigrants came from Honduras, Guatemala and Ecuador. They had argued they were entitled to a hearing before an independent federal judge. (CNN article) (see Apr 25)
---
April 14

Peace Love Art Activism
Please follow and like us: