April 11 Peace Love Art Activism
BLACK HISTORY
Cincinnati Riot
April 11, 1836: white residents of Cincinnati rioted. They rallied first against the city's newly established abolitionist newspaper, The Philanthropist, destroying editor James Birney's printing press and throwing the pieces into the Ohio River. From there they rampaged through black neighborhoods, attacking businesses and looting private homes. [Smithsonian article] (Cincinnati, see July 12; next BH, see Apr 28)
Medgar Evers assassination
April 11, 1964: the day after ten crosses were burned in the Jackson, Mississippi area, 75 KKK members showed up as spectators at the trial of Byron De La Beckwith. Capt. Ralph Hargrove of the Jackson Police Department testified that the fingerprint found on the rifle that killed Medgar Evers was De La Beckwith's. (BH, see Apr 12; see Evers for extensive chronology)
Fair Housing
April 11, 1968: President Lyndon Johnson signed the Civil Rights Act of 1968, which was meant as a follow-up to the Civil Rights Act of 1964. The 1968 act expanded on previous acts and prohibited discrimination concerning the sale, rental, and financing of housing based on race, religion, national origin, sex, (and as amended) handicap and family status. Title VIII of the Act is also known as the Fair Housing Act (of 1968). (HUD dot GOV article) (BH, see Apr 19; FH, see June 17)
Trayvon Martin Shooting
April 11, 2012: Angela B. Corey, the Florida special prosecutor, announced a second-degree murder charge against George Zimmerman in the shooting death of Trayvon Martin. (see Apr 22)
Church Burning
April 11, 2019: police arrested Holden Matthews, a 21-year-old white male from St. Landry Parish and the son of a Louisiana sheriff's deputy as a suspect in connection with three historically black churches that were torched since March 26.
Authorities charged Matthews with state crimes on three counts of simple arson on a religious building. Each charge has a maximum penalty of 15 years in prison. (next BH, see Apr 24; Matthews, see June 12)
Daunte Wright Killed
April 11, 2021: after a brief struggle with officers, police officer  Kimberly Potter shot and killed Daunte Wright, a 20-year-old Black man, during a traffic stop and attempted arrest for an outstanding arrest warrant in Brooklyn Center, Minnesota, Wright was shot at close range. He then drove off a short distance, but his vehicle collided with another and hit a concrete barrier. Officers pulled Wright out of his car and administered CPR, but were unsuccessful in their attempts to revive him and he was pronounced dead at the scene.
The following day, police said that Potter meant to use her Taser, but accidentally grabbed her gun instead, striking Wright with one shot to his chest. Two days later, Potter and Brooklyn Center police chief Tim Gannon resigned from their position.
On April 14, Potter was arrested and charged with second-degree manslaughter.  [NYT article] (next BH, see Apr 28; Potter verdict, see Dec 23)
April 11 Peace Love Art Activism
FREE SPEECH
April 11, 1961: NYC Mayor Wagner, announced his support of the ban issued by Newbold Morris, the Commissioner of Parks, against folk singing and guitar playing in Washington Square Park. (see NYC bans for expanded story)
Bob Dylan
April 11, 1961: Dylan played his first solo live gig in New York City at Gerde's Folk City, opening for John Lee Hooker. (see Apr 24)
Beatles
April 11, 1962: John Lennon, Paul McCartney and Pete Best flew to Germany for their first residency at the Star-Club in Hamburg. George Harrison was unwell at the time, and so flew to Germany the following day with The Beatles' manager Brian Epstein.
Lennon, McCartney and Best were met at the airport in Hamburg by Astrid Kirchherr, whose fiancee Stuart Sutcliffe had died of a brain haemorrhage the previous day. The loss was devastating for The Beatles.. (see June 4)
14 spots  Billboard Hot 100
April 11, 1964:  the Beatles held 14 spots on the Billboard Hot 100. Previously, the highest number of concurrent singles by one artist  was nine by Elvis Presley on Dec 19, 1956. (Beatles, see Apr 27; Elvis, see January 2, 1965)
Beatles' Hot 14
Chart #s on Billboard
April 11, 1964

 Can't Buy Me Love

2. Twist & Shout

4. She Loves You

7. I Want To Hold Your Hand

9.  Please Please Me

14. Do You Want to Know a Secret

38.  I Saw Her Standing There

48. You Can't Do That

50.  All My Loving

52. From Me To You

61. Thank You Girl

74. There's A Place

78. Roll Over Beethoven

81. Love Me Do
New Musical Express
April 11, 1965: in UK, The New Musical Express poll winners' concert takes place featuring performances by The Beatles, The Animals, The Rolling Stones, Freddie and the Dreamers, the Kinks, the Searchers, Herman's Hermits, The Anita Kerr Singers, The Moody Blues, Wayne Fontana and the Mindbenders, Donovan, Them, Cilla Black, Dusty Springfield and Tom Jones.
Charles Manson
April 11, 2012 – California denied parole to Charles Manson, 77, for the 12th time. Manson would next be eligible for parole in 15 years. (CNN article) (see November 19, 2017)
April 11 Peace Love Art Activism
Vietnam
Combat troops committed
April 11, 1963: one hundred U.S. troops of the Hawaiian-based 25th Infantry Division ordered to temporary duty with military units in South Vietnam to serve as machine gunners aboard Army H-21 helicopters. This was the first commitment of American combat troops to the war and represented a quiet escalation of the U.S. commitment in Vietnam. (history dot com article) (see Apr 24)
Call-up of reserves
April 11, 1968: major call-up of reserves for duty in Vietnam. (see Apr 15)
April 11 Peace Love Art Activism
Native Americans
April 11, 1968: Title II of the 1968 Civil Rights Act (which also included both the federal Fair Housing Act and the Anti-Riot Act) is often referred to as the Indian Civil Rights Act. The law established the First Amendment rights of Native-Americans vis-à-vis tribal governments, along with the protection against unreasonable searches and seizures and protection against self-incrimination. The law did not, however, include an establishment of religion clause, the right to a jury trial, and some other provisions of the Bill of Rights to the U.S. Constitution.
United Indian Movement
In the summer of 1968, Dr. Lehman L. Brightman formed the United Native Americans (UNA), a pan-Indian organization, in the San Francisco Bay Area to promote self-determination through Indian control of Indian affairs at every level. (UNA article) (2017 obituary for Brightman) (see July 11)
April 11 Peace Love Art Activism
Space Race
April 11 – 17, 1970: en route to the moon, oxygen tanks explode on Apollo 13's command-service module. Through quick thinking from the crew and mission control, astronauts Jim Lovell, Jack Swigert and Fred Haise manage to survive in the Lunar Module until just before reentry to the earth's atmosphere when they return to the command-service module and land safely. (NASA article) (see January 31 – February 9, 1971)
April 11 Peace Love Art Activism
US Labor History
Paul Gilly
April 11, 1972: Paul Gilly, in exchange for the promise of a life sentence, pleaded guilty in the 1969 slayings of Joseph Yablonski and his wife and daughter. A prosecutor said that evidence had been gathered that would lead to further arrests. (Labor, see Apr 13; Yablonski, see September 19, 1973)
W. A. "Tony" Boyle
April 11, 1974: United Mine Workers President W. A. "Tony" Boyle was found guilty of first-degree murder, for ordering the 1969 assassination of union reformer Joseph A. "Jock" Yablonski.
Yablonski, his wife and daughter were murdered on December 30, 1969. Boyle had defeated Yablonski in the UMW election earlier in the year—an election marred by intimidation and vote fraud. That election was set aside and a later vote was won by reformer Arnold Miller (Labor, see May 1; Yablonski, see January 28, 1977)
New York City Transit Authority
April 11, 1980: some 34,000 New York City Transit Authority workers, eleven days into a strike for higher wages, end their walkout with agreement on a 9-percent increase in the first year and 8 percent in the second, along with cost-of-living protections. (see June 12, 1981)
April 11 Peace Love Art Activism
Technological Milestone
Apple Computer
April 11, 1976: the original Apple Computer, also known retroactively as the Apple I, or Apple-1, was released by the Apple Computer Company. They were designed and hand-built by Steve Wozniak. Wozniak's friend Steve Jobs had the idea of selling the computer. The Apple I was Apple's first product, and to finance its creation, Jobs sold his only means of transportation, a VW Microbus, and Wozniak sold his HP-65 calculator for $500. It was demonstrated in July 1976 at the Homebrew Computer Club in Palo Alto, California. (see Dec 17)
April 11 Peace Love Art Activism
FREE SPEECH
April 11, 1978: Frank Collin and his band of Nazis apply to the Village of Skokie for a permit to conduct a demonstration in front of Skokie's Village Hall on Sunday, June 25, 1978. (see May 22)
April 11 Peace Love Art Activism
UK Riots
April 11, 1981: rioters in South London throw petrol bombs, attack police and loot shops. (2011 Guardian article) (see July 3)
April 11 Peace Love Art Activism
TERRORISM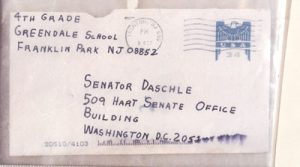 April 11, 2007: anthrax attacks: Bruce Edwards Ivins, became a focus of investigation. Ivins was a scientist who worked at the government's biodefense labs at Fort Detrick in Frederick, Maryland. (see January 22, 2008)
April 11 Peace Love Art Activism
The Cold War
April 11, 2015
Cuba President, Raul Castro, in a morning speech to the Summit of the Americas, ran through an exhaustive history of perceived Cuban grievances against the U.S. dating back more than a century – a vivid display of how raw passions remain over American attempts to undermine Cuba's government. Then, in an abrupt about face, he apologized for letting his emotions get the best of him. He said many U.S. presidents were at fault for that troubled history – but that Obama isn't one of them. "I have told President Obama that I get very emotional talking about the revolution," Castro said through a translator, noting that Obama wasn't even born when the U.S. began sanctioning the island nation. "I apologize to him because President Obama had no responsibility for this." In a remarkable vote of confidence from a Cuban leader, Castro added: "In my opinion, President Obama is an honest man."
In the afternoon, President Obama and President Raúl Castro of Cuba met in the first face-to-face discussion between the leaders of the two countries in a half century. "It was time for us to try something new," Mr. Obama said. "We are now in a position to move on a path toward the future." He added: "Over time, it is possible for us to turn the page and develop a new relationship between our two countries." "The United States will not be imprisoned by the past — we're looking to the future," Mr. Obama said of his approach to Cuba. "I'm not interested in having battles that frankly started before I was born." "The Cold War," he added, "has been over for a long time." (see Apr 14)
April 11 Peace Love Art Activism
Immigration History
April 11, 2018: US District Judge Manuel Real in Los Angeles issued a permanent, national injunction against the federal funding rules and prevented the Justice Department from requiring that local police departments help immigration agents in order to receive federal funding. The ruling was a significant victory for local governments that opposed the Trump administration's stance on immigration and vowed to stay out of enforcement efforts. (see Apr 17)
April 11 Peace Love Art Activism