April 2 Peace Love Art Activism
Women's Health
Woman Rebel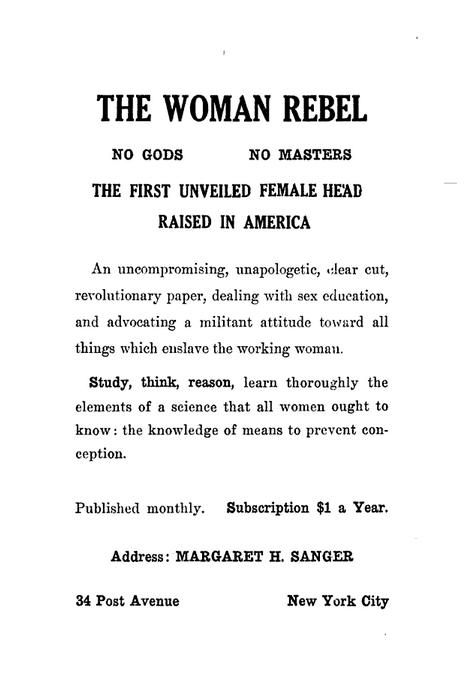 ---
April 2, 1914: the Post Office on this day declared "unmailable" the first issue of birth control pioneer Margaret Sanger's new monthly newsletter, Woman Rebel. In August, she was indicted on three counts of violating the Comstock Act and one count of inciting "murder and assassination." Sanger promoted contraception using the slogan, "No Gods, No Masters," and the Comstock Act (see March 3, 1873, for its passage) defined birth control information as obscene and prohibited from being sent through the mails. At her trial, Sanger rejected the advice of her attorney to negotiate a plea bargain and instead secretly fled to Canada and then England. Sanger remained in England until October 1915. (see Aug 25)
---
April 2 Peace Love Art Activism
Feminism
Voting Rights
---
April 2, 1917: Federal woman suffrage amendment reintroduced in House of Representatives. (see June 20)
---
Adkins v Children's Hospital
---
April 2, 1923: in Adkins v. Children's Hospital, the Supreme Court ruled that a minimum wage law enacting in 1918 in Washington, DC, for women violated the Due Process Clause of the Fifth Amendment because it abridged a citizen's right to freely contract labor. In 1918, the District of Columbia passed a law setting a minimum wage for women and children laborers. It set up a board to investigate current wages, solicit input on ideal wage levels, and ultimately set minimum wages. The law was designed to protect women and children "from conditions detrimental to their health and morals, resulting from wages which are inadequate to maintain decent standards of living." The board eventually set minimum wages for various industries, e.g., a minimum $16.50 per week "in a place where food is served" and $15 per week "in a laundry." (Oyez article) (Feminism, see Nov 17; US Labor, see March 8, 1924)
---
April 2 Peace Love Art Activism
US Labor History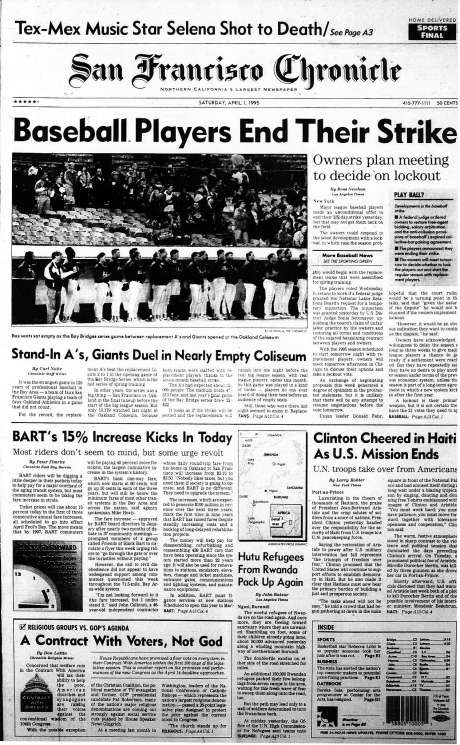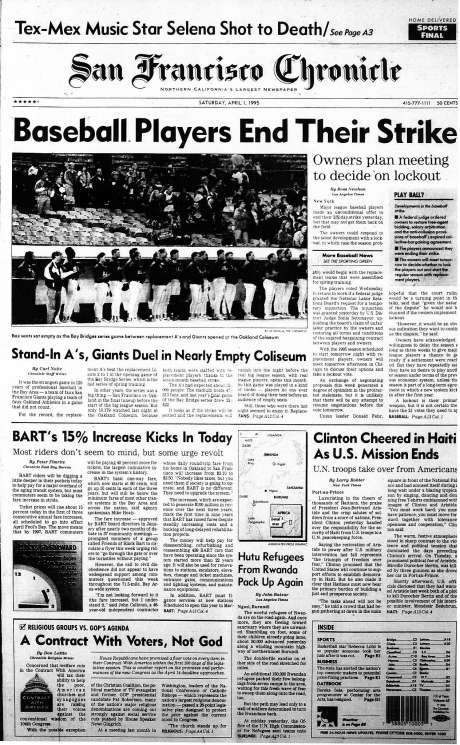 ---
April 2, 1995: major league baseball players ended a 232-day strike.  (USA Today article) (see May 29, 1996)
---
April 2 Peace Love Art Activism
April 2 Music et al
see 

Beatnik 

for much more
---
April 2, 1958: Herb Caen coined the term "beatnik" in the San Francisco chronicle. It became a term used to refer to people who were far off from mainstream society and therefore possibly pro-Communist. (see February 4, 1968)
---
Ken Kesey
---
April 2, 1965: Ken Kesey busted first time for marijuana. (see Apr 21)
---
2001: A Space Odyssey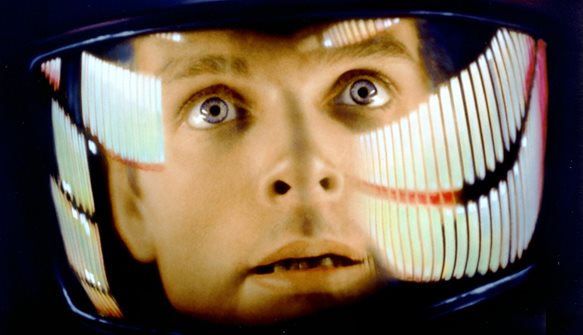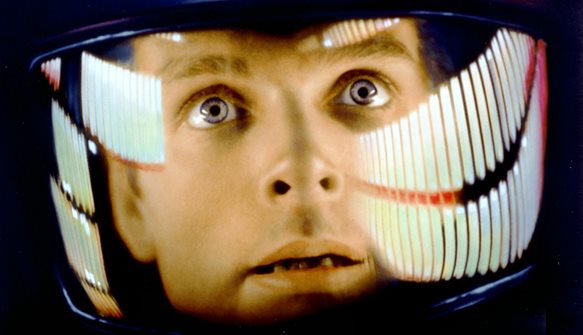 ---
April 2, 1968: t "2001: A Space Odyssey" had its world premiere in Washington, D.C. (NYT review) (see Apr 28)
---
April 2 Peace Love Art Activism
BLACK HISTORY
Greensboro Four
---
April 2, 1960: both the F.W. Woolworth and Kress stores officially closed their lunch counters. (see Greensboro for expanded story)
---
Virgina NAACP
---
April 2, 1963: on September 29, 1956, the state of Virginia passed five laws directed at the NAACP and other civil rights laws organizations. The laws regulated the practices of "barratry," "champerty," and "maintenance." Barratry is the term for "stirring up" litigation by inducing individuals or organizations to sue when they otherwise would not have. In NAACP v. Button, decided this day, the Supreme Court declared the barratry law an unconstitutional violation of the First Amendment. (see Apr 3)
George Whitmore, Jr.
---
April 2, 1965: the N.A.A.C.P. revealed that Detective Edward Bulger, in addition to his involvement in obtaining the dubious David Coleman confession (see Feb 11, 1965), also had been accused in another case of obtaining a confession by fraud from a man named Charles Everett. If Everett would admit the crime, Detective Bulger allegedly promised to intercede with the victim to work out a light sentence. The victim in fact was dead. Everett was convicted of murder, but his conviction was later reversed. (see Whitmore for expanded story; BH, see April 3)
---
Viola Liuzzo
---
April 2, 1983: final arguments in the $2 million negligence suit against the FBI were made in Federal court by lawyers for the children of Viola Liuzzo, whose murder by Klansmen 18 years ago they attributed to a paid F.B.I. informer, Gary Rowe. (BH, see Apr 19; see March for expanded story; see Liuzzo for expanded story)
---
Matthew Shepard and James Byrd, Jr. Hate Crimes Prevention Act
2004
---
April 2, 2004: The Matthew Shepard and James Byrd, Jr. Hate Crimes Prevention Act is reintroduced. It failed to advance in committee. (see May 26, 2005)
---
2009
---
April 2, 2009:  Rep. John Conyers for a fifth time introduces the Matthew Shepard and James Byrd, Jr. Hate Crimes Prevention Act which has the support of President Obama. (CNN article) (Shepard, see October 28, 2009; LGBTQ see Apr 3)
---
Robert C. Bates
---
April 2, 2005:  Robert C. Bates, 73, a part-time reserve deputy with the Tulsa County Sheriff's Department intended to subdue a suspect, Eric C. Harris, 44, with a Taser, which fires electric darts to incapacitate a suspect, but instead shot and killed him with his handgun. Before he was killed, Mr. Harris was fleeing on foot from deputies who had tried to arrest him, as part of an undercover operation buying illegal guns. Mr. Bates was one of several officers who took part in the chase. (see Apr 13)
---
April 2 Peace Love Art Activism
Vietnam
My Lai Massacre


---
April 2, 1969: a soldier named Ron Ridenhour, who had been gathering information on his own regarding the My Lai incident, wrote a letter presenting the evidence and send his letter to 30 prominent men in Washington, D.C., including President Nixon, antiwar Congressman Mo Udall, Secretary of Defense Melvin R. Laird, and Senators Edward Kennedy, Barry Goldwater, Eugene McCarthy, and William Fulbright. Mo Udall's office was the first to respond directly to Ridenhour, calling for an official investigation. A week later, Ridenhour's letter was forwarded to the Army's Chief of Staff, General William C. Westmoreland. (Ridenhour site) (see My Lai for expanded story; Vietnam, see April 6)
---
Anti-Vietnam War bill
---
April 2, 1970: Massachusetts  Governor Francis W. Sargent signed into law an anti-Vietnam War bill providing that no inhabitant of Massachusetts inducted into or serving in the armed forces "shall be required to serve" abroad in an armed hostility that had not been declared a war by Congress under Article I, Section 8, clause 11 of the United States Constitution.
---
Supporters of the legislation hoped that the US Supreme Court would seize on the obvious conflict that the bill created between state and federal law and would rule on the constitutionality of the Vietnam War itself, but the Court refused to exercise original jurisdiction, forcing the case into the lower federal courts. (see Apr 15)
---
North Vietnam advances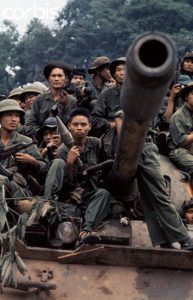 ---
April 2, 1975: as North Vietnamese tanks and infantry continue to push the remnants of South Vietnam's 22nd Division and waves of civilian refugees from the Quang Ngai Province, the South Vietnamese Navy began to evacuate soldiers and civilians by sea from Qui Nhon. Shortly thereafter, the South Vietnamese abandoned Tuy Hoa and Nha Trang, leaving the North Vietnamese in control of more than half of South Vietnam's territory. (see Apr 4)
---
Falklands War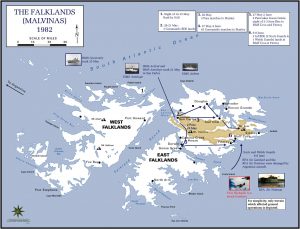 ---
April 2, 1982, Argentine forces invaded Falkland Islands, entered the capital Port Stanley, and forced Governor Rex Hunt to surrender. (see April 2)
---
April 2 Peace Love Art Activism
Environmental Issues
Carbon dioxide
---
April 2, 2007: the Supreme Court ruled 5-4 that carbon dioxide and other greenhouse gases are air pollutants under the Clean Air Act. (see March 29, 2013)
---
April 2 Peace Love Art Activism
Nuclear/Chemical News
Iran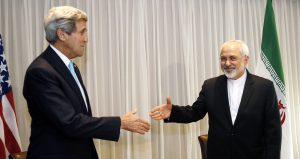 ---
April 2, 2015: officials announced that Iran and six world powers had agreed to a framework for a final deal on Iran's controversial nuclear program. The understanding paved the way for the start of a final phase of talks that aimed to reach a comprehensive agreement by the end of June. The agreement concludeds weeks of intense negotiations and cane two days beyond the initial March 31 deadline for an outline deal.
---
"We have reached solutions on key parameters on a joint comprehensive plan of action," EU foreign affairs chief Federica Mogherini said at a joint press conference with Iran's Foreign Minister Javad Zarif in Lausanne, Switzerland. Reading a statement on behalf of negotiators, Mogherini specified that Europe would end all nuclear-related economic and financial sanctions on Iran under the future deal. The United States would end similar sanctions upon verification of the agreement by the International Atomic Energy Agency. Iran would retain only one enrichment facility, Natanz, while the Fordo fortified site will be converted into a scientific center, according to the statement. (Nuclear, see May 8; Iran, see July 14)
---
April 2 Peace Love Art Activism
Please follow and like us: