April 20 Music et al
LSD  & the Cold War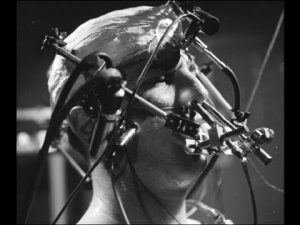 April 20, 1950: the CIA's behavior-control program project BLUEBIRD officially began.  CIA Director Roscoe Hillenkoetter approved the behavior-control program (the predecessor to Project ARTICHOKE) and authorized the use of unvouchered funds to pay for its most sensitive areas. At this point, LSD was not known to the CIA. (LSD, see August; Red Scare, see April 29)
Elvis Presley
April 20, 1960: Elvis returned to Hollywood for the first time since coming home from Germany to film G.I. Blues (see April 25 – May 22)
April 20 Music et al
FREE SPEECH
April 20, 1961: the Borough President's Community Planning Board 2, a semi-official Greenwich Village community planning board, voted to uphold Park Commissioner Newbold Morris's ban against folk-singing in Washington Square Park. (see NYC bans for expanded story)
Jazz Samba
April 20, 1962: Stan Getz & Charlie Byrd released Jazz Samba, the first major bossa-nova album on the American jazz scene.
From Wikipedia: Getz and Byrd were accompanied by two bassists: Keter Betts and Joe Byrd, Charlie Byrd's brother who also played guitar. They were joined by two drummers: Buddy Deppenschmidt and Bill Reichenbach. The album was recorded at All Souls Unitarian Church in Washington, D.C. on February 13, 1962.
Antonio Carlos Jobim composed two songs, "Desafinado" (Out of Tune) and "Samba de Uma Nota Só" (One Note Samba), both released as singles in the U.S. and Europe. Charlie Byrd wrote one song, and the rest were by Brazilian composers.
Stan Getz won the Grammy Award for Best Jazz Performance of 1963 for "Desafinado", and went on to make many other bossa nova recordings, notably with João Gilberto and Astrud Gilberto and the popular song "The Girl from Ipanema".
April 20 Music et al
West Side Story
April 20 – May 3, 1963 – West Side Story soundtrack returns as the Billboard #1 album.
April 20 Music et al
Paul McCartney
April 20, 1970: the US release of Paul McCartney's first album. Apart from then-wife Linda's vocal contributions, he performed and recorded the entire album solo. Featuring loosely arranged (and in some cases, unfinished) home recordings, McCartney further explored the "back-to-basics" style which had been intended for The Beatles' Let It Be
From Wikipedia: McCartney explored the back-to-basics style that had been the original concept for the Let It Be (then titled Get Back) project in 1969. Partly as a result of McCartney's role in officially ending the Beatles' career, the album received an unfavourable response from the majority of music critics, although the song "Maybe I'm Amazed" was consistently singled out for praise. Commercially, McCartney benefited from the publicity surrounding the break-up; it held the number 1 position for three weeks on the US Billboard 200 chart and peaked at number 2 in Britain. (see May 18)
Side one

"The Lovely Linda" – 0:45

"That Would Be Something" – 2:41

"Valentine Day" – 1:43

"Every Night" – 2:35

"Hot as Sun/Glasses" – 2:09

"Junk" – 1:56

"Man We Was Lonely" – 3:00

Side two

"Oo You" – 2:50

"Momma Miss America" – 4:07

"Teddy Boy" – 2:24

"Singalong Junk" – 1:56

"Maybe I'm Amazed" – 3:52

"Kreen-Akrore" – 4:15
April 20 Music et al