August 19 Peace Love Art Activism
BLACK HISTORY
Virginia's first slaves arrive
August 19, 1619: the first kidnapped Africans arrived in the Virginia colony at Point Comfort on the James River. There, "20 and odd Negroes" from the White Lion, an English ship, were sold in exchange for food; the remaining Africans were transported to Jamestown and also sold into slavery.
Historians have long believed that these first African slaves in the colonies came from the Caribbean but Spanish records suggest they were captured in the Portuguese colony of Angola, in West Central Africa. While aboard the ship São João Bautista bound for Mexico, they were stolen by two English ships, the White Lion and the Treasurer.
Once in Virginia, the enslaved Africans were dispersed throughout the colony. [Encyclopedia Virginia article]  (see January 3, 1624)
Moses Wright
In August 1955  Emmett Till's great uncle Moses Wright traveled from Mississippi to Chicago to visit family. At the end of his stay, Wright planned to take Till's cousin, Wheeler Parker, back to Mississippi with him to visit relatives. Emmett learned of these plans he begged his mother to let him go along. Initially, Mamie Till said no. She wanted to take a road trip to Omaha, Nebraska and attempted to lure Till to join her with the promise of open-road driving lessons. But Till desperately wanted to spend time with his cousins in Mississippi and she gave her permission. (next BH, see Aug 13)
ET
August 19, 1955:  Till's mother gave Emmett his late father's signet ring, engraved with the initials L.T.
Louis Till had died in 1945 while a private in Europe during World War II. (see Till for expanded story)
Oklahoma City sit-in
August 19, 1958: inspired by the success of Wichita, Kansas, sit-in on August 11, an NAACP youth chapter staged a sit-in at the segregated Katz  lunch counter in Oklahoma City.  [News OK timeline] (see Sept 12)
Eric Garner
August 19, 2019:  New York City police commissioner, James P. O'Neill, dismissed officer Daniel Pantaleo, just over two weeks after a police administrative judge found him guilty of violating a department ban on chokeholds. The chokehold was partly blamed for Eric Garner's death in police custody in 2014
The firing ended a bitter, five-year legal battle.
"The unintended consequence of Mr. Garner's death must have a consequence of its own," Mr. O'Neill said. "Therefore I agree with the deputy commissioner of trial's legal findings and recommendations. It is clear that Daniel Pantaleo can no longer effectively serve as a New York City police officer." (next B & S, see Aug 29)
Autherine Lucy Foster
August 19, 2020: Miles College honored Autherine Lucy Foster an alumna and the first African American to enroll and attend the University of Alabama with an honorary degree of Doctor of Humane Letters.
The recognition came as Lucy Foster sat in front of a small crowd in the Brown Hall Auditorium filled with Miles College leadership, the Student Government Association and a handful of friends and family.
"Autherine Lucy Foster was afflicted in every way, but not crushed. She was perplexed, but not driven to despair. She was persecuted, but never forsaken," said Bishop Teresa Jefferson-Snorton, chairman of the Miles College Board of Trustees. [Birmingham Times article]  (next BH, see ; next Lucy, see January 1, 2021)
August 19 Peace Love Art Activism
Cultural Milestones
Smithsonian Institution
August 19, 1846: Congress chartered the Smithsonian Institution, named after English scientist James Smithson, whose bequest of $500,000 made it possible. [Smithsonian site] (see March 13, 1852)
Google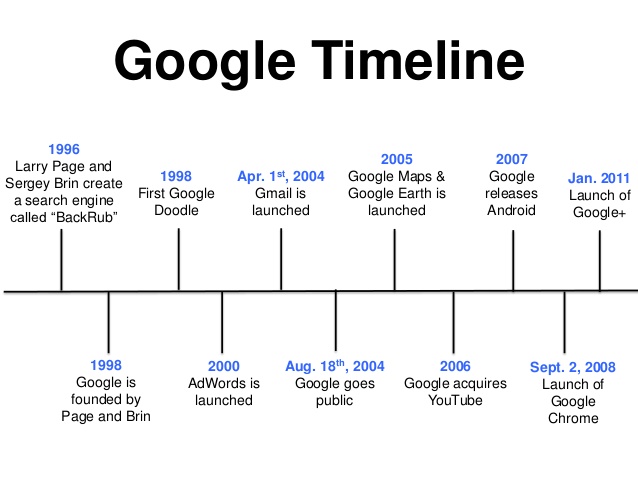 August 19, 2004: the Internet search engine Google went public. (see February 14 2005)
August 19 Peace Love Art Activism
Native Americans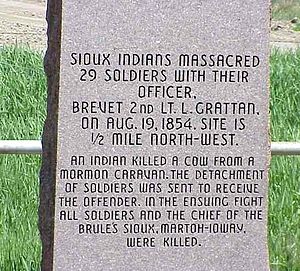 August 19, 1854: sent to arrest an Indian who had killed a cow to feed his starving family, Lt. John Grattan encounterd a larger group than anticipated. After failed negotiations and nervous shooting by the American cavalry,  Grattan's forces were surrounded and killed. The encounter became known as the "Grattan Massacre." [Legends of America story] (see  September 3, 1855)
August 19 Peace Love Art Activism
INDEPENDENCE DAY
August 19, 1919:  Afghanistan independent from United Kingdom. (see December 11, 1931)
August 19 Peace Love Art Activism
The Cold War
August 19, 1960: the Soviet Union sentenced Francis Gary Powers to 10 years for espionage. [NYT article] (CW, see Oct 19; Powers, see February 10, 1962)
August 19 Peace Love Art Activism
Nuclear/Chemical News
August 19, 1960: the first commercial atomic energy reactor, and the third in the U.S., achieved a self-sustaining nuclear reaction. It began producing power for distribution on 10 Nov 1960. This was the $57 million Yankee Atomic Electric Company's plant at Rowe, Mass., on the Deerfield River. The pressurized light-water reactor produced 125,000 kilowatts of electricity. The company was formed by twelve New England utility companies which signed a contract with the Westinghouse Corporation as the principal contractor. It was permanently shut down on 26 Feb 1992, due to reactor vessel embrittlement, after more than 31 years of service. (see Dec 14)
August 19 Peace Love Art Activism
August 19 Music et al
August 19, 1964: The Beatles had taken America by storm during their famous first visit, wowing the millions who watched them during their historic television appearances on The Ed Sullivan Show in February 1964. But after the first great rush of stateside Beatlemania, the Beatles promptly returned to Europe, leaving their American fans to make do with mere records. By late summer of that same year, however, having put on an unprecedented and still unmatched display of pop-chart dominance during their absence, the Beatles finally returned. On August 19, 1964, more than six months after taking the East Coast by storm, the Fab Four traveled to California to take the stage at the Cow Palace in San Francisco for opening night of their first-ever concert tour of North America. (see Cow Palace for expanded story; next Beatles, see Aug 18)
All You Need Is Love
August 19 – 25, 1967: "All You Need Is Love" #1 on the Billboard Hot 100. (see Aug 25)
August 19 Peace Love Art Activism
Vietnam
 My Lai Massacre
August 19, 1969: authorities at Fort Benning decided to press charges against Lieutenant Calley. (see My Lai for expanded story; next Vietnam, see Sept 2)
August 19 Peace Love Art Activism
Gerald Ford nominated
August 19, 1976: U.S. President Gerald Ford edged out challenger Ronald Reagan to win the Republican Party presidential nomination in Kansas City.  [NYT article]  [Video of acceptance speech]
August 19 Peace Love Art Activism
Women's Health
Dr George Tiller
August 19, 1993: Rachel "Shelley" Shannon shot Dr. George Tiller in both arms, outside his Wichita, Kansas clinic. [History Commons article]  (WH, see March 5, 1994; Shannon, see April 26, 1994)
Planned Parenthood
August 19, 2019: Planned Parenthood announced that it would withdraw from Title X, the federal family planning program, rather than comply with a new Trump administration rule that restricted what health providers can say about abortion.
The move could affect more than 1.5 million low-income women who rely on Planned Parenthood for services like birth control, pregnancy tests and screening for sexually transmitted diseases. Planned Parenthood served about 40 percent of the four million patients under Title X. In some rural communities, Planned Parenthood was the only provider of such services.
The Trump administration's rule said that while clinics accepting Title X funds might continue to talk to patients about abortion, they may not refer women to an abortion provider or suggest where to obtain an abortion. (see Oct 29)
August 19 Peace Love Art Activism
US Labor History
August 19, 1997: after a 16-day walkout, United Parcel Service agreed to a contract with the Teamsters, marking labor's first successful nationwide strike in two decades. One of the main issues leading to the strike is the company's practice of using part-time workers to avoid paying benefits. [CNN article] (see July 28, 1998)
August 19 Peace Love Art Activism
CLINTON IMPEACHMENT
August 19, 1998: word that Starr had requested and received a sample of Clinton's DNA becomes public. (see Clinton for expanded story)
August 19 Peace Love Art Activism
Iraq War II
August 19, 2006:  1,249 days since the war began — the war in Iraq surpassed the length of WWII. (see Aug 21)
August 19 Peace Love Art Activism
Fair Housing
August 19, 2015: in response to an unsparing audit by its watchdog, the Department of Housing and Urban Development flipped its stance and said would urge housing authorities nationwide to evict tenants who earn too much to qualify for government subsidies.
The initiative represented an about-face from the agency's earlier response to the audit by HUD's inspector general. That review found that more than 25,000 tenants make more than the maximum income allowed to qualify for public housing. The threshold varies depending on local economic circumstances, ranging, for example, from an income limit of $32,750 for a family of four in the District to $14,500 in Mississippi.
Although many of the "over income" tenants exceeded the limit by a small amount, the audit revealed that nearly half were over the threshold by $10,000 to $70,000. And some of the cases were eye-popping, such as a family of four in New York City with a $497,911 salary that is paying $1,574 in rent for a three-bedroom apartment in public housing. The review, released on July 21, said that some public housing tenants who exceed HUD's low-income threshold were committing "egregious" abuses and were squeezing out truly needy families.
"This audit, like others, provides HUD an opportunity to re-evaluate policies and initiatives and make improvements where necessary," agency spokesman Jereon M. Brown said in a statement. "As a result, HUD is taking additional steps to encourage housing authorities to establish policies that will reduce the number of over income families in public housing." [Washington Post article]  (see Nov 12)
August 19 Peace Love Art Activism
Cannabis
August 19, 2020: four state attorneys (Delaware, Minnesota, New York and Oregon) general and about 50 other current and former law enforcement officials sent a letter to congressional leadership endorsing a federal marijuana legalization bill and urging that a vote on the legislation be held on the House floor next month.
The push came as a new poll showed that 62 percent of likely voters, including 60 percent of Republicans, supported the bill and its provisions.
"As front-line public safety experts, we believe that responsible regulation and control of marijuana will be more beneficial to society than prohibiting and criminalizing it," the law enforcement coalition wrote. "The COVID-19 pandemic shines a bright light on why this kind of reform is as urgent as ever as a matter of public health, safety, and better use of much needed resources." [MM article] (next C, see Oct 13 or see CCC for expanded chronology)
August 19 Peace Love Art Activism