August 18 Peace Love Art Activism
Native Americans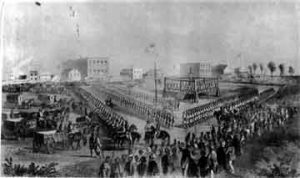 August 18,1862: a Sioux Uprising began in Minnesota. It resulted in more than 800 white settlers dead and 38 Sioux Indians condemned and hanged. The Minnesota Uprising began when four young Sioux murdered five white settlers at Acton. The Santee Sioux, who lived on a long, narrow reservation on the south side of the Minnesota River, were reacting to broken government promises and corrupt Indian agents. A military court sentenced 303 Sioux to die, but President Abraham Lincoln reduced the list. The 38 hangings took place on December 26, 1862, in Mankato, Minn. [U of M article] (see September 2, 1862)
August 18 Peace Love Art Activism
Cold War
August 18, 1954: Pete Seeger testified before H.U.A.C. He refused to answer questions. (see Aug 24)
President Clinton and Cubans
August 18, 1994: with hundreds of Cubans continuing to flee each day in rafts and rubber dinghies, the Clinton Administration announced, that it would detain Cubans for an indefinite period after they arrived in the United States. The move, effective immediately, was a major departure from an open-door policy toward Cubans, who, for three decades, had usually been granted free entry into the United States after a brief interview by immigration authorities.
Attorney General Janet Reno announced the new policy at an unusual late-night news conference, saying the move was intended to slow the fast-growing flow of refugees from Cuba to the United States, which Ms. Reno ascribed to deep dissatisfaction with the Government of Fidel Castro. (see October 17, 1995)
August 18 Peace Love Art Activism
August 18 Music et al
Beatles School of Hard Knocks
August 18, 1960: new stage name and first performance as "The Beatles" at the Indra Club in Hamburg, Germany. Paul McCartney (on discussing performing and other things they learned in Hamburg): "Sex…was one of the first things 'cause we were kids just let off the leash, you know. And then there was like, the amount of music we played — we played — the shear amount of music. Some evenings I think we probably…we played eight hour periods 'cause you'd come on and another band would take an hour and you'd take an hour, so we probably played four hours but we had to stretch it over an eight hour period. And that's an awful long time, man, to play. I mean even bands now with three or four hours sets is a hell of a long time." (see Oct 15)
Ringo joins the band
August 18, 1962: Ringo Starr made his debut with The Beatles at the horticultural society Dance, Birkenhead, England, having had a two-hour rehearsal in preparation. This was the first appearance of The Beatles as the world would come to know them: John, Paul, George, and Ringo. (see Aug 22)
August 18 Peace Love Art Activism
Women's Health
Sherrie Finkbein
August 18, 1962: Sherrie Finkbein, a 30-year-old mother of four in Phoenix, Arizona, underwent an abortion in Sweden on this day, after being unable to obtain one in the United States. Mrs. Finkbein had discovered that she had inadvertently taken the drug Thalidomide, which was responsible for the birth of thousands of physically deformed infants in England and Canada. (The side effects of Thalidomide at the time were an international scandal.) Her unsuccessful attempts to obtain an abortion in Arizona touched off the first national debate over the right to abortion. Arizona law at the time permitted abortion only to save the life of the mother. The Royal Swedish Medical Board approved the abortion to protect Mrs. Finkbein's "mental health." [2016 AZCentral article]
Roman Catholic Church and birth control
In 1965 the Roman Catholic Church's Second Vatican Council commission on marriage voted overwhelmingly to recommend that the church rescind its ban on artificial contraception, saying that it was not "intrinsically evil" [Guardian article] (see Jan 28)
Florida's funding restored
August 18, 2016: U.S. District Judge Robert Hinkle permanently blocked parts of a Florida law that had aimed to cut off state funding for preventive health services at clinics that also provide abortions.
Hinkle had issued a preliminary order in June after state Planned Parenthood affiliates challenged provisions as unconstitutional. The June order had come just before the restrictions were to take effect.
"The preliminary injunction is made permanent with this order," Hinkle wrote in a three-page decision.
The judge had found the clinics were unacceptably targeted by state efforts to eliminate funding for other healthcare services they also provided, such as Women's Health and screening for cancer and sexually transmitted diseases. [Reuters article] (BC, see Dec 14; F, see February 18, 2017)
August 18 Peace Love Art Activism
BLACK HISTORY
James H Meredith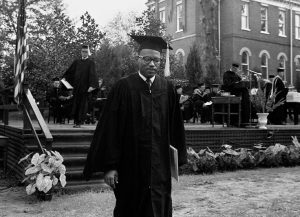 August 18, 1963: Meredith received his bachelor of arts degree in political science and thus became the first African-American alumnus in the 115-year University's history. (BH, see Aug 20; Meredith, see September 8, 1965)
South Africa and Olympics
August 18, 1964: the International Olympic Committee barred South Africa from participating in the Summer Olympics due to the country's Apartheid policy. The nation would not be reinstated until 1992. [SAHO article]  (see June 16, 1976)
Steve Biko
August 18, 1977: in South Africa police arrested Steve Biko [headed the Black Consciousness Movement and was the country's best known political dissident] and Peter Jones at Grahamstown.  [africanhistory.com article] (see Sept 11)
Eric Garner death
August 18, 2019: the New York Times reported that administrative judge Rosemarie Maldonado, in a 46-page opinion, had concluded that Officer Daniel Pantaleo had been "untruthful" during her interview with him and found this explanation "implausible and self-serving."
Maldonado, who recommended that Officer Pantaleo be fired (see Aug 19)
August 18 Peace Love Art Activism
George H.W. Bush
August 18, 1988: the Republican National Convention in New Orleans nominated George H.W. Bush for President and Dan Quayle for Vice President. [text of acceptance speech]
AIDS
see Ryan White for expanded story
August 18, 1990: President George Bush signed the Ryan White Care Act, a federally funded program for people living with AIDS. (first Ryan White entry, see December 9, 1971)
Visual AIDS
In 1991 the New York-based Visual AIDS, adopted the red ribbon as a symbol of awareness and compassion for those living with HIV/AIDS. (AIDS, see December 3, 1992 ; LGBTQ, see July 29, 1992)
Rowan County Clerk Kim Davis
August 18, 2016: U.S. District Court Judge David Bunning dismissed three lawsuits filed against Kentucky's Rowan County Clerk Kim Davis for refusing to issue marriage licenses to gay couples last year.
Couples who were denied licenses filed the federal lawsuits claimed a violation of civil rights.
Bunning issued an order dismissing the lawsuits. Bunning noted that last January Gov. Matt Bevin signed an order removing names of county clerks from marriage licenses, and that the General Assembly later passed legislation which creates a new marriage license form that does not require the county clerk's signature. (see Sept 12)
August 18 Peace Love Art Activism
CLINTON IMPEACHMENT
Dick Morris
August 18, 1998: former Clinton political adviser Dick Morris testified before the grand jury.
Ken Starr
August 18, 1999: the federal court panel that appointed Independent Counsel Ken Starr split over whether to end the five-year independent counsel investigation, voting 2-1 to keep it alive. Judge Richard D. Cudahy dissents from his fellow judges, saying that with President Bill Clinton already impeached and acquitted, and no prosecutions pending against others, "this is a natural and logical point for termination." CNN also learns that Starr has been involved in "theoretical discussions" about stepping aside as independent counsel. (see Clinton for expanded story)
August 18 Peace Love Art Activism
César E. Chávez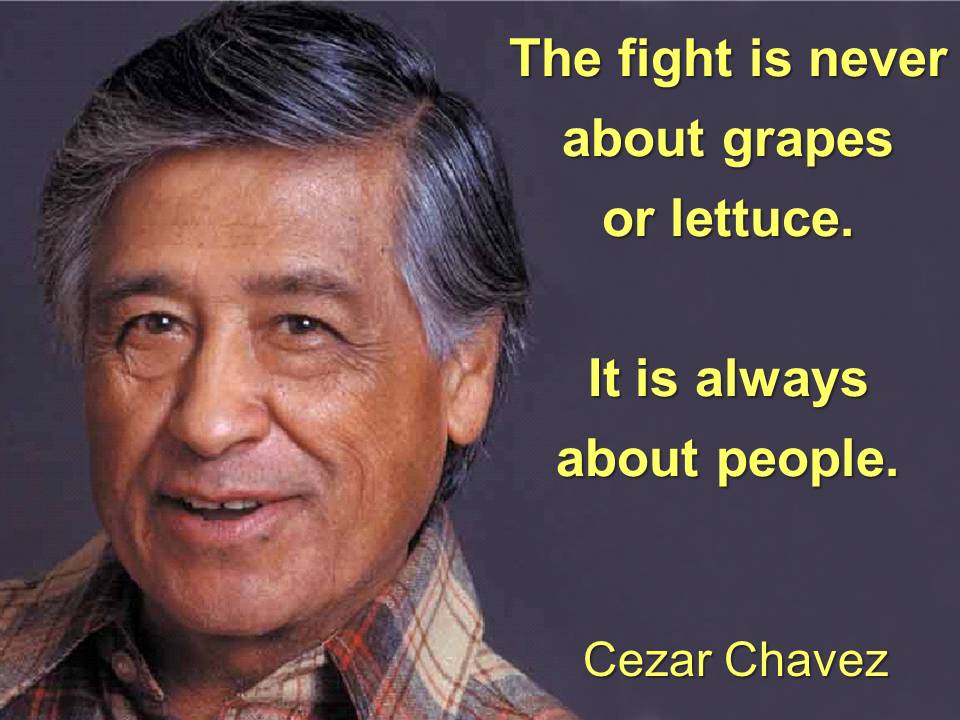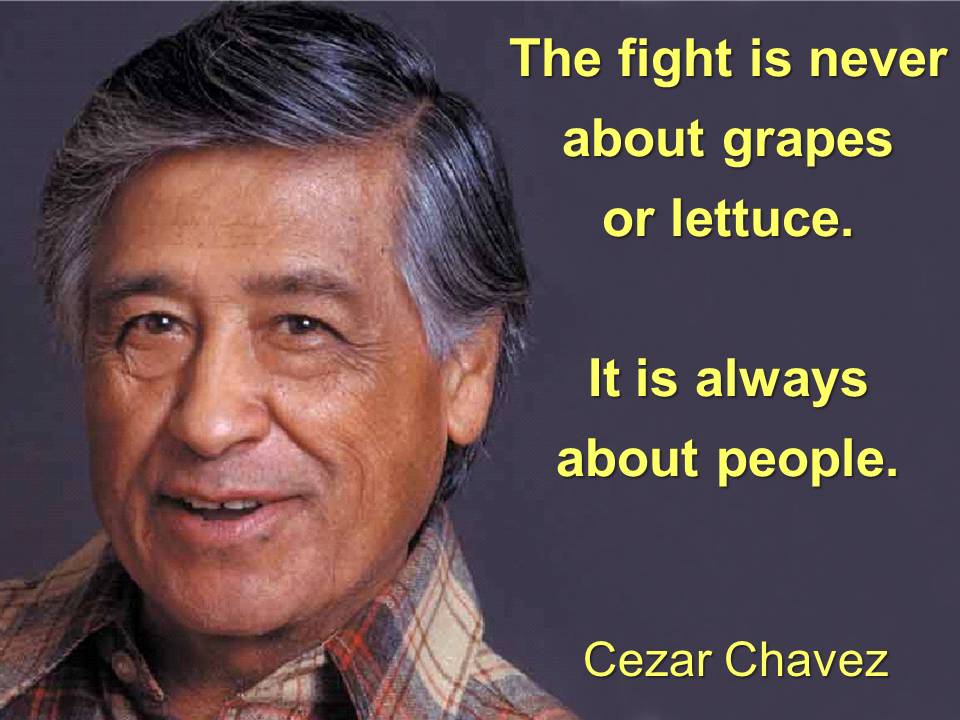 August 18, 2000: César Chávez Day established when California Governor Gray Davis signs into law SB 984, authored by Senator Richard Polanco, D-Los Angeles. The day of service is celebrated on March 31.(see Nov 12, 2000)
August 18 Peace Love Art Activism
Iraq War I
August 18, 2010:  the final U.S. combat troops in Iraq crossed the border into Kuwait. 4,487 American troops had died. (see Aug 31)
August 18 Peace Love Art Activism
Crime and Punishment
August 18, 2017: President Trump signed the Rapid DNA Act of 2017. It's official title as introduced was, "To establish a system for integration of Rapid DNA instruments for use by law enforcement to reduce violent crime and reduce the current DNA analysis backlog." (see Nov 24)
August 18 Peace Love Art Activism
Voting Rights & Feminism
August 18, 2020:  the NY Times reported that on the 100th anniversary of the 19th Amendment giving women the right to vote, President Trump said that he would pardon Susan B. Anthony, the women's suffragist who was arrested after voting illegally in 1872 and charged a $100 fine.
That same day, Deborah L. Hughes, the executive director of the National Susan B. Anthony Museum and House in Rochester, N.Y. wrote in a statement: "Objection! Mr. President, Susan B. Anthony must decline your offer of a pardon,"
She continued: "Anthony wrote in her diary in 1873 that her trial for voting was 'The greatest outrage History ever witnessed.' She was not allowed to speak as a witness in her own defense, because she was a woman. At the conclusion of arguments, Judge Hunt dismissed the jury and pronounced her guilty. She was outraged to be denied a trial by jury. She proclaimed, 'I shall never pay a dollar of your unjust penalty.' To pay would have been to validate the proceedings. To pardon Susan B. Anthony does the same." [NPR story] (next VR, see Aug 29; next F,  see Sept 18)
August 18 Peace Love Art Activism