Emmett Louis Till
July 25, 1941 – August 28, 1955
Emmylou Harris…"My Name Is Emmett Till"
In the mid-20th century, most Americans worried about atomic weapons.
Today the fear of pandemic and mass murders have replaced our fear (if not the reality) of an atomic apocalypse…mostly.
Some rationalize that a pandemic is not ours. It is  foreigner.  Unfortunately, we cannot do the same with mass murders.
And ghroughout American history a whole class of Americans were under the constant fear of domestic terrorists, vigilante injustice, lynching.
Emmett Louis Till
The story of Emmett Till is one of the more notorious examples of the thousands of black Americans who were mistreated, tortured, and killed by domestic terrorists.
There are many articles and books about Emmett Till and the horrors that surround his final moments. This piece is simply a chronological listing of his final days and the decades of injustice that followed.
Emmett Louis Till
Reverend George Lee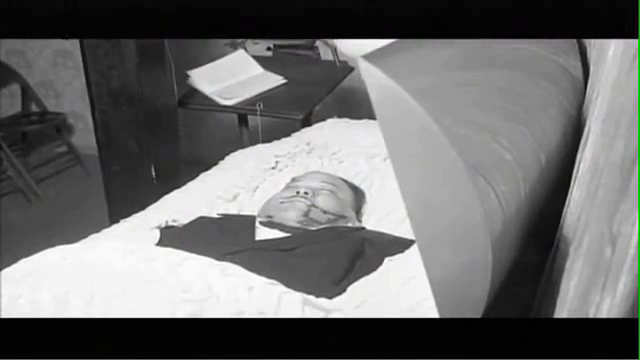 On May 7, 1955 the Reverend George Lee, a grocery owner and NAACP field worker in Belzoni, Mississippi, was shot and killed at point blank range while driving in his car after trying to vote. At his funeral, Lee's widow ordered his casket be opened to show the effects of shotgun pellets to the face—a rebuttal to the official version that Lee died in a car accident. Shortly before his death Lee had preached, "Pray not for your mom and pop—they've gone to heaven. Pray you can make it through this hell."  (see May 31)
Moses Wright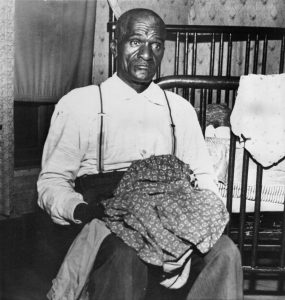 Emmett Louis Till was born on July 25, 1941.  He was raised in Chicago, Illinois.
In early August 1955 his Great Uncle Moses Wright had traveled from Mississippi to Chicago to visit family. At the end of his stay, Wright planned to take Emmett's cousin, Wheeler Parker, back to Mississippi with him to visit relatives. Emmett learned of these plans he begged his mother to let him go along. Initially, Mamie Till said no. She wanted to take a road trip to Omaha, Nebraska and attempted to lure Till to join her with the promise of open-road driving lessons. But Till desperately wanted to spend time with his cousins in Mississippi. She gave permission.
Emmett Till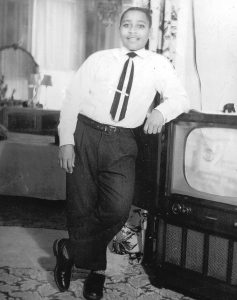 August 19, 1955: Till's mother gave Emmett his late father's signet ring, engraved with the initials L.T.  Louis Till had died in 1945 while a private in Europe during World War II. Louis's death is likely another tragedy.
August 20, 1955: Mamie Till drove her son to the 63rd Street station in Chicago. They kissed goodbye and Till boarded a southbound train headed for Mississippi.
August 21, 1955: Till arrived in Money, Mississippi to stay at the home of his great uncle Moses Wright.
Emmett Louis Till
Bryant's Grocery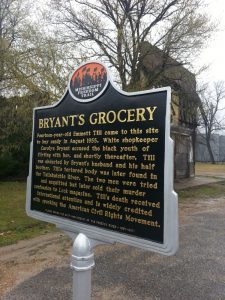 August 24, 1955: Emmett Till and a group of teenagers entered Bryant's Grocery and Meat Market in Money, Mississippi to buy refreshments after a long day picking cotton in the hot afternoon sun. Till purchased bubble gum, and some of the kids with him would later report that he either whistled at, flirted with, or touched the hand of Carolyn Bryant, the store's white female clerk and wife of the owner.
Emmett Till murdered
August 28, 1955: at approximately 2:30 AM Roy Bryant, Carolyn's husband, and his half brother J.W. Milam kidnapped Emmett Till from Moses Wright's home. They then brutally beat, dragged him to the bank of the Tallahatchie River, shot him in the head, tied him with barbed wire to a large metal fan, and shoved his mutilated body into the water.
Moses Wright reported Till's disappearance to the local authorities.
August 29, 1955:  authorities arrested J. W. Milam and Roy Bryant on kidnapping charges. They were jailed in Greenwood, Mississippi and held without bond.
August 31, 1955: Emmett Till's decomposed corpse was pulled from Mississippi's Tallahatchie River. Moses Wright identified the body from the LT initialed ring.
September 1, 1955: Mississippi Governor Hugh White ordered  local officials to "fully prosecute" Milam and Bryant.
Emmett Louis Till
Emmett Till's return to Chicago
September 2, 1955: in Chicago, Mamie Till arrived at the Illinois Central Terminal to receive Emmett's casket. Family and media surround her. She collapsed when she saw the casket.
September 3, 1955: as mentioned above, in May the widow of Reverend George Lee had decided to have an open casket for her  husband.
Mamie Till decided to do the same. "Let the people see what they did to my boy!"
Thousands waited in line to see Emmett's brutally beaten body.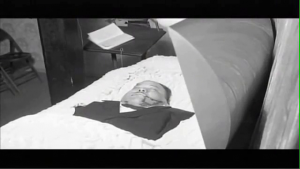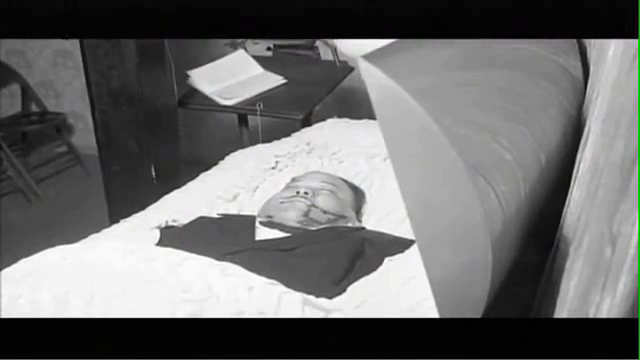 September 6, 1955: Emmett Till was buried at Burr Oak Cemetery.
Emmett Louis Till
Indictment for murder and trial
September 7, 1955: a Tallahatchie County grand jury indicted Roy Bryant and J. W. Milam for the murder and kidnapping of Emmett Till. Conviction on either charge could have carried the death penalty. They both pled innocent and remained in jail until the start of the trial.
September 19, 1955: the murder trial (only) began in Sumner, Mississippi, the county seat of Tallahatchie County. Jury selection began. Law banned any blacks and all women from serving. The 12-man jury consisted of nine farmers, two carpenters and one insurance agent.
Mamie Till departed from Chicago's Midway Airport to attend the trial.
September 20, 1955: Judge Curtis Swango recessed the court to allow more witnesses to be found. It was the first time in Mississippi history that local law enforcement, local NAACP leaders, and black and white reporters had teamed up. They try to locate sharecroppers who saw Milam's truck and overheard Emmett being beaten.
September 21, 1955: Moses Wright accused the two white men in open court, an unthinkable thing to do in that place at that time. While on the witness stand, he stood up and pointed his finger at Milam and Bryant, and accused them of coming to his house and kidnapping Emmett.
September 22, 1955: the defense began presenting its witnesses. Carolyn Bryant testified outside the presence of the jury. Sheriff Strider testified that he thought the body pulled out of the river had been there "from ten to fifteen days," far too long to be that of Till. An embalmer testified that the body was "bloated beyond recognition."
September 23, 1955: after a 67-minute deliberation, the jury acquitted Milam and Bryant. One juror told a reporter that they wouldn't have taken so long if they hadn't stopped to drink pop. Roy Bryant and J. W. Milam stood before photographers, lighted up cigars, and kissed their wives in celebration. [transcript of trial]
Emmett Louis Till
Kidnapping charges dropped
Moses Wright and Willie Reed, another poor black Mississippian who testified, left Mississippi. Reed later collapsed and suffered a nervous breakdown. (Reed, see July 18, 2013 below)
September 30, 1955: Milam and Bryant were released on bond. for the pending kidnapping charges.
November 9, 1955: returning to Mississippi one last time, Moses Wright and Willie Reed testified before a LeFlore County grand jury in Greenwood, Mississippi. The grand jury refused to indict Milam or Bryant for kidnapping. The two men went free.
"The Shocking Story of Approved Killing in Mississippi"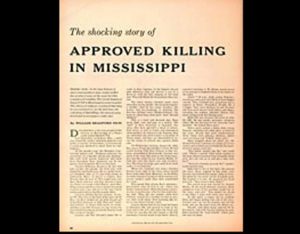 January 24, 1956: an article by William Bradford Huie in Look magazine appears. It is titled, "The Shocking Story of Approved Killing in Mississippi." Protected by double-jeopardy,  Milam and Bryant admit to the murder.
They detailed how they beat Till with a gun, shot him and threw his body in the Tallahatchie River with a heavy cotton-gin fan attached with barbed wire to his neck to weigh him down. The two killers were paid a reported $4,000 for their participation in the article.
January 22, 1957: Huie wrote another article for Look magazine, "What's Happened to the Emmett Till Killers?" Huie wrote that "Milam does not regret the killing, though it has brought him nothing but trouble." Blacks have stopped frequenting stores owned by the Milam and Bryant families and put them out of business. Bryant takes up welding for income, and the community ostracized both men.
Emmett Louis Till
E. Frederic Morrow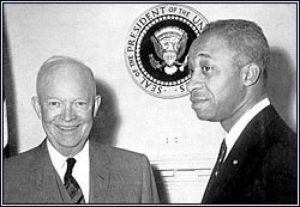 E. Frederic Morrow moved to the White House on July 10, 1955. He  was an aide to President Dwight D. Eisenhower and as such he became the first African-American to serve in that capacity. His autobiography vividly describes his difficulties in trying to persuade the administration to take a strong stand on civil rights. Morrow, for example, tried unsuccessfully to get President Eisenhower to issue a statement regarding Emmett Till's murder.
Morrow did, however, finally convince Eisenhower to meet with civil rights leaders in the White House, a meeting that occurred on June 23, 1958.
Deaths
December 31, 1980: J. W. Milam died in Mississippi of cancer.
September 1, 1994: Roy Bryant Sr., 63, died at the Baptist Hospital in Jackson, Mississippi of cancer.
January 6, 2003: Mamie Till Mobley died of heart failure, at age 81. Her death came just two weeks before The Murder of Emmett Till was to premiere nationally on PBS.
Cold Case Closed
February 23, 2007:  in 2006 after a "cold case" investigation, Federal authorities had decided not to prosecute anyone, saying the statute of limitations for federal charges had run out. The Department of Justice said that the Mississippi authorities represented the last, best hope of bringing someone to justice.
On this date, a grand jury refused to bring any new charges.  District Attorney Joyce Chiles had sought a manslaughter charge against Carolyn Bryant Donham, who was suspected of pointing out Till to her husband to punish the him for his "disrespect."
The grand jury issued a "no bill," meaning it had found insufficient evidence.
Emmett Till Unsolved Civil Rights Crime Act of 2007
October 7, 2008: introduced in 2007, President Bush signed the Emmett Till Unsolved Civil Rights Crime Act of 2007.  It tasked the Justice Department's Civil Rights Division and the FBI with reviewing, investigating and assessing for prosecutive merit more than 100 unsolved civil rights era homicides.
Lil Wayne
February 13, 2013: Airickca Gordon-Taylor, director of the Mamie Till Mobley Memorial Foundation (founded in 2009), requested that Lil Wayne remove Emmett Till's name from his verse on Future's "Karate Chop." Gordon-Taylor calls Wayne's use of Till's name "disappointing, dishonorable, and outright disrespectful to our family."
Guesting on "Karate Chop," a single by Atlanta rapper Future, Lil Wayne contributed the third verse of the remix, which began:
Pop a lot of pain pills

'Bout to put rims on my skateboard wheels

Beat that p—y up like Emmett Till
February 18, 2013: Epic Records Chairman Antonio "L.A." Reid apologized to the Till family and said that his label was working to remove from circulation a remix of the track "Karate Chop."
Emmett Louis Till
Willie Reed dies
July 18, 2013: Willie Reed died. He had had changed his name to Willie Louis after the murder trial and moved to Chicago. Louis, one of the last living witnesses for the prosecution in the Till case, died in Oak Lawn, Ill., a Chicago suburb. He was 76.
Emmett Till Civil Rights Crimes Reauthorization Act of 2016
December 16, 2016: President Obama signed the Emmett Till Civil Rights Crimes Reauthorization Act of 2016. The Act allowed the Department of Justice and the FBI to reopen unsolved civil rights crimes.committed before 1980. The legislation is an expansion of a previous bill of a similar name signed into law in 2008.
Simeon Wright dies
September 4, 2017: Simeon Wright died, Emmett Till's cousin and the boy who was with Emmett whenRoy Bryant and his half brother, J. W. Milam kidnapped Emmett.
It was Simeon Wright who donated a sample of his DNA to helping federal prosecutors prove that the disfigured body was actually that of his cousin. Bryand and Milam had claimed there was no proof that the body was Till's.
Wright died  in Countryside, Ill., a Chicago suburb. He was 74. His family said the cause was complications of bone cancer. [NYT article]
22,433 days days later
Carolyn Bryant Donham admits lying
January 27, 2017: in a Vanity Fair magazine article, Duke University professor Timothy B. Tyson reported that Carolyn Bryant Donham (the woman who accused Till of inappropriate behavior) told Tyson that the story she and others told about Emmett Till was false.
Tyson wrote that Donham had said of her long-ago allegations—that Emmett grabbed her and was menacing and sexually crude toward her–"that part is not true."
Tyson also wrote a book, The Blood of Emmett Till, about the murder.
Emmett Louis Till
Historic signs vandalized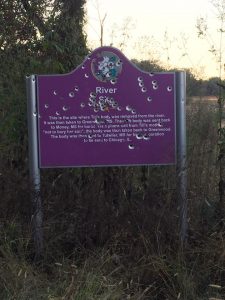 June 21, 2018: in 2007, eight Emmett Till historic signs were erected in northwest Mississippi, including at the spot on the river where fishermen in 1955 discovered Emmett's mutilated corpse tethered to a cotton-gin fan.
A year later, vandals tore down the sign on the riverbed. It was replaced. But then bullets were fired into that marker — more than 100 rounds over several years.
On this date, a new sign was erected.
22,964 days later
July 11, 2018: the U.S. Department of Justice announced that it had reopened its investigation into the Till murder.
A report, sent to Congress in March, said it had received "new information" on the slaying.
35 days later
July 26, 2018: 35 days after its replacement, vandals again shot at the historic sign indicating the place where Emmett Till's body was found. [NYT article]
U Miss students pose
July 25, 2019: the University of Mississippi suspended three students from their fraternity house. They also faced a possible investigation by the Department of Justice after posing with guns in front of a bullet-riddled sign honoring slain civil rights icon Emmett Till.
One of the students posted a photo to his private Instagram account in March (2019) showing the trio in front of a roadside plaque commemorating the site where Till's body was recovered from the Tallahatchie River.
The photo, which was obtained by the Mississippi Center for Investigative Reporting and ProPublica, showed an Ole Miss student named Ben LeClere holding a shotgun while standing in front of the bullet-pocked sign. His Kappa Alpha fraternity brother, John Lowe, squatted below the sign. A third fraternity member stood on the other side with an AR-15 semi-automatic rifle.
Emmett Till Anti-Lynching Act
March 28, 2022: President Joe Biden signed the  Emmett Till Anti-Lynching Act into law that made lynching a federal hate crime, acknowledging how racial violence has left a lasting scar on the nation and asserting that these crimes are not a relic of a bygone era.
The President said, "Lynching was pure terror to enforce the lie that not everyone … belongs in America, not everyone is created equal. Terror, to systematically undermine hard-fought civil rights. Terror, not just in the dark of the night but in broad daylight. Innocent men, women and children hung by nooses in trees, bodies burned and drowned and castrated."
Justine Department
December 6, 2021:  the Justice Department officially closed its investigation into the killing of Emmett Till without federal charges for a second time
In 2017, professor Timothy Tyson had unearthed what appeared to be a key piece of evidence: a recantation from the woman at the center of the case who had accused Till of making sexual advances at her over 60 years ago.
Yet after an exhaustive investigation, the Justice Department's Civil Rights Division concluded it cannot prove the woman lied to federal investigators about her story.
After CNN had reported the development in the case, the department subsequently made public a memo explaining the evidence investigators reviewed and its reasons for closing the matter without federal charges. [CNN article]
Arrest Warrant Discovered
June 29, 2022:  an arrest warrant for kidnapping tied to the killing of Emmett Till was discovered.
The warrant was for Carolyn Bryant Donham — listed at the time as "Mrs. Roy Bryant" — was issued on August 29, 1955, but never served. She was the 21-year-old white woman who said Till had harassed her in her country store in Money, Miss. In addition to the murder charges against Roy Bryant and J.W. Milam, the two men and Carolyn Bryant were investigated for kidnapping. However, cops did not pursue the case. They didn't want to "bother" Carolyn Bryant because she had two young children to care for. [NY Daily News article]
No Indictment
August 9, 2022: jurors in Leflore County, Mississippi examining the case of Emmett Till declined to indict Carolyn Bryant Donham, the white woman whose accusations prompted the attack.
The jurors heard more than seven hours of testimony from investigators and witnesses with direct knowledge of the case. Still, prosecutors said, the panel did not find sufficient evidence to indict Donham on charges of kidnapping or manslaughter.
"After hearing every aspect of the investigation and evidence collected regarding Donham's involvement, the grand jury returned a 'no bill' to the charges of both kidnapping and manslaughter," the office of W. Dewayne Richardson, the district attorney for the Fourth Circuit Court District of Mississippi. [NYT article]
Emmett Till Statue
 October 21, 2022: hundreds of people applauded — and some wiped away tears — as a Mississippi community unveiled a larger-than-life statue of Emmett Till, not far from where he was kidnapped and killed.
"Change has come, and it will continue to happen," Madison Harper, a senior at Leflore County High School, told a racially diverse audience at the statue's dedication. "Decades ago, our parents and grandparents could not envision that a moment like today would transpire." [AP article]
Federal Lawsuit Filed
February 7, 2023: Emmett Till's cousin Patricia Sterling of Jackson, Mississippi, filed a federal lawsuit against the current Leflore County sheriff, Ricky Banks. The suit sought to compel Banks to serve the warrant on Carolyn Bryant, now Carolyn Bryant Donham. [AP story]
Carolyn Bryant Dies
April 25, 2023: Carolyn Bryant, the 21-year-old white proprietress of the store where, according to her testimony in the September 1955 trial of her husband and his half brother for the murder, Emmett Till made a sexually suggestive remark to her, grabbed her roughly by the waist and let loose a wolf whistle and more recently known as Carolyn Bryant Donham, died at 88 in Westlake, a small city in southern Louisiana. [NYT article]
Three National Monuments
July 23, 2025: President Biden announced that he would designate a national monument at three sites in honor of Emmett Till and his mother , Mamie Till-Mobley — both of whom served as catalysts for the civil rights movement.
The new monument would be established across three locations in Illinois and Mississippi in an effort to protect places that tell Till's story, as well as reflect the activism of his mother, who was instrumental in keeping the story of Till's murder alive.
Among the sites that would be honored is Roberts Temple Church of God in Christ in Chicago, where Till's funeral service was held in September 1955.
In Mississippi, Graball Landing would become a monument. Locals believe it is the spot where Till's body was recovered from the Tallahatchie River. In 2008, a memorial sign dedicated to Till was installed near the site. Over the years, the sign was routinely stolen, vandalized or shot at and forced to be replaced. A fourth edition now stands at the site — this time bulletproof and details the history of vandalism.
The third monument location will be the Tallahatchie County Second District Courthouse, also in Mississippi, where Till's killers were acquitted by an all-white jury. [NPR article] (next BH, see ; next ET, see )