July 6 Peace Love Art Activism
BLACK HISTORY
The Essence of the Reconstruction Question
July 6, 1865: the first editorial in first issue of The Nation was titled, "The Essence of the Reconstruction Question," and it addressed the main topic of public debate in the first summer after the Civil War: "fixing the status of the negro at the South." Andrew Johnson, a Southern Democrat who succeeded to the presidency after the assassination of Abraham Lincoln, seemed willing to quickly re-admit the old Confederate states back into the Union, despite the fact that all reports from the South indicated that whites would re-introduce slavery in all but name at the earliest opportunity. It would mean little to have fought a war to end slavery, The Nation argued, if no provision was made to protect the most basic civil rights of the emancipated slave. "To suppose that he will receive fair play from white legislators, who are not responsible to him, who have no sympathy with him, and who, in their secret hearts, consider him a beast of the field," The Nation warned, "is to violate every rule of democratic government, and to make an open and shameless declaration of want of faith in our own principles." (see Nov 22)
Only a Pawn in Their Game
July 6, 1963: Bob Dylan first performed "Only a Pawn in Their Game" at a voter registration rally in Greenwood, Mississippi.
The song refers to the murder of Medgar Evers. Bernice Johnson Reagon would later tell critic Robert Shelton that "'Pawn' was the very first song that showed the poor white was as victimized by discrimination as the poor black. The Greenwood people didn't know that Pete [Seeger], Theo[dore Bikel] and Bobby [Dylan] were well known. (Seeger and Bikel were also present at the registration rally.) They were just happy to be getting support. But they really like Dylan down there in the cotton country."
Also on this date, Peter, Paul and Mary's cover of Dylan's "Blowin' In the Wind" will reach#2 on Billboard with sales exceeding one million. (BH, see July 7; ME, see July 8; Dylan, see July 26 – 28, 1963; see Pawn for expanded story)
Philando Castile
July 6, 2016: St Anthony, Minnesota police officer Jeronimo Yanez shot and killed Philando Castile after Yanez being pulled over Castile in Falcon Heights, a suburb of St. Paul. Castile was driving a car with his girlfriend, Diamond Reynolds, and her four-year-old daughter as passengers, According to Reynolds, after being asked for his license and registration, Castile told the officer he was licensed to carry a weapon and had one in his pants pocket. Reynolds said Castile was shot while reaching for his ID after telling Yanez he had a gun permit and was armed. The officer shot at Castile seven times. (B & S, see March 26, 2017; Yanez, see June 16, 2017)
Colin Kaepernick
July 6, 2020: Colin Kaepernick's production arm, Ra Vision Media, and Disney announced that Colin Kaepernick would be featured in an exclusive docuseries produced by ESPN Films as part of a first-look deal with The Walt Disney Co
The partnership would focus on telling scripted and unscripted stories that explore race, social injustice and the quest for equity. It also will provide a platform to showcase the work of minority directors and producers.
"I am excited to announce this historic partnership with Disney across all of its platforms to elevate Black and Brown directors, creators, storytellers, and producers, and to inspire the youth with compelling and authentic perspectives," Kaepernick said in a statement. "I look forward to sharing the docuseries on my life story, in addition to many other culturally impactful projects we are developing." [ESPN article] (next BH, see July 17; next CK, see Sept 8 or see Kaepernick for expanded chronology)
July 6

Peace Love Art Activism
US Labor History
Homestead Strike
July 6, 1892: Homestead Strike, a lockout at the Homestead Steel Works turns violent as 300 Pinkerton detectives hired by the company arrive at the mills by barge. Workers picketing the plant greet the Pinkerton's with violence and the confrontation soon becomes a full-scale pitched battle, with seven Pinkertons and eleven union members killed. Court injunctions help to crush the union, safeguarding the steel industry from organized labor for decades. [AFL-CIO article] (see Sept 30)
July 6

Peace Love Art Activism
July 6 Music et al
Quarry Men
July 6, 1957: The Quarry Men perform at St. Peter's Church Garden Fete. John and Paul meet and find that they have similar pop idol interests: "Paul, what kind of music do you like?" asked John. "Well I used to like Lonnie Donnegan but now that skiffle is fading out I love the music of Elvis Presley, Eddie Cochrane, Gene Vincent, Little Richard…" "Hey," John interrupted, "they're all the people I'm into." (see Oct 18; RoR, see January 24, 1958; Elvis, see Sept 1)
Easier Said Than Done
July 6 – 19, 1963,  "Easier Said Than Done" by the Essex #1 on the Billboard Hot 100.
The [bumpy] Road to Bethel
July 6, 1969: More bad media news: The NYT reported, "The Newport Jazz Festival was invaded…by several hundred young people who broke down a section of the 10-foot wooden fence surrounding Festival Field and engaged in a rock throwing battle with security guards." (see July 7)
July 6

Peace Love Art Activism
FREE SPEECH
July 6, 1961: the Appellate Division of the NY State Supreme Court unanimously reversed a lower court decision that had supported the city's former ban on folk singing in Washington Square. (see Ban for expanded chronology; next Free Speech, see Aug 11)
July 6

Peace Love Art Activism
INDEPENDENCE DAYS
Malawi
July 6, 1964: Malawi independent from United Kingdom. [SAHO article] (see ID for expanded list of countries gaining independence in the 1960s)
Comoros
July 6, 1975: Comoros independent of France. [BBC article] (see July 12)
July 6 Peace Love Art Activism
Feminism
July 6, 1976: the first class of women was inducted at the United States Naval Academy. [2016 WP article] (next Feminism, see July 7)
TERRORISM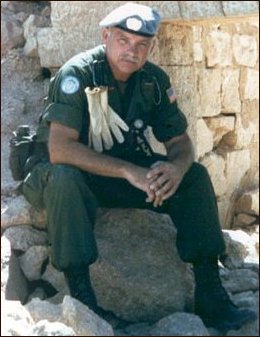 July 6, 1990: the Marines declared William R. Higgins, USMC dead. (T, see December 4, 1991; Higgins, see December 23, 1991)
July 6 Peace Love Art Activism
Environmental Issues
July 6, 2020: NPR reported that U.S. District Judge James Boasberg ruled that the Dakota Access Pipeline must be emptied while the Army Corps of Engineers produced an environmental review.
Boasberg said that it was clear shutting down the pipeline would cause disruption, but that "the seriousness of the Corps' deficiencies outweighs the negative effects of halting the oil flow" during the estimated 13 months it would take to complete the environmental impact statement.
The court vacated the Corps' decision to grant federal approval for the project, and required the pipeline to be emptied within 30 days.
Boasberg, a judge in the U.S. District Court for the District of Columbia, had ordered the Corps in March to conduct a full environmental impact analysis. He said that the Corps had made a "highly controversial" decision in approving federal permits for the project. Among other things, he said the Corps had failed to answer major questions about the risks of oil spills.
Members of the Standing Rock Sioux Tribe, whose reservation lies downstream of the pipeline, have been fighting against its construction for years. Crude oil began flowing through the pipeline in 2017. The $3.8 billion pipeline stretches more than 1,100 miles from North Dakota to Illinois, transporting 570,000 barrels of oil per day, (next EI, see July 15)
July 6 Peace Love Art Activism
Immigration History
July 6 2020: officials with the Student and Exchange Visitor Program (SEVP) announced modifications to temporary exemptions that will require non-immigrant students to take some in-person classes due to the pandemic for the fall 2020 semester.
The temporary exemptions issued  by the SEVP for the fall 2020 semester state that non-immigrant F-1 and M-1 students taking classes entirely online at schools attending may not remain in the United States. Those students enrolled in entirely online schools and/or programs will not receive student visas from the U.S. Department of State.
Additionally, U.S. Customs and Border Protection will not permit these students to enter the United States. Active students currently in the United States enrolled in the above described online programs will be required to leave the U.S. or take other measures, such as transferring to a school with in-person instruction to remain in lawful status.
Students who do not take such measures may face immigration consequences including, but not limited to, the initiation of removal proceedings. [CBS News article] (next IH, see July 14)
July 6 Peace Love Art Activism
Nuclear/Chemical News
July 6, 2023: the NY Times reported that the US Army's would soon complete the destruction of the chemical weapon stockpile. The article stated that a depot near Pueblo had destroyed its last weapon in June and that the remaining handful at another depot in Kentucky would be destroyed in the next few days. And when they are gone, all of the world's publicly declared chemical weapons would have been eliminated.
The American stockpile, built up over generations, was shocking in its scale: Cluster bombs and land mines filled with nerve agent. Artillery shells that could blanket whole forests with a blistering mustard fog. Tanks full of poison that could be loaded on jets and sprayed on targets below. [NYT article] (next N/C N, see July 20)