July 3 Peace Love Art Activism
Feminism
Deborah Sampson
July 3, 1782: Deborah Sampson wounded outside Tarrytown, NY receiving two musket balls in her thigh and a forehead wound from a sabre slash. She begged her fellow soldiers to let her die and not take her to the hospital, but they refused to abandon her. Doctors treated her head wound, but she left the hospital before they could attend to the musket balls. Fearful that her true identity would be discovered, she removed one of the balls herself with a penknife and sewing needle, but her leg never fully healed because the other musket ball was too deep for her to reach. (see Deborah for expanded story)
July 3 Peace Love Art Activism
Cannabis
July 3, 1893: the government of India commenced a study of the effects of hemp drugs in the province of Bengal. W. Mackworth Young was the commission's President. When released (1894) the Commission will state in part: "It has been clearly established that the occasional use or hemp in moderate doses may be beneficial; but this use may be regarded as medicinal in character" as well as "The moderate use practically produces no ill effects. In all but the most exceptional cases, the injury from habitual moderate use is not appreciable." (see CC for expanded chronology)
INDEPENDENCE DAY
July 3, 1944;  Belarus independent from German occupation. [Belarus article] (see May 5, 1945)
July 3 Peace Love Art Activism
Muddy Waters
July 3, 1960: Muddy Waters records "At Newport 1960" album at Newport Jazz Festival. The album itself is released in November 1960.
Beatles
July 3, 1961: the Beatles return to England from Hamburg. (see August)
Four Tops
July 3 – 9 – "I Can't Help Myself (Sugar Pie, Honey Bunch)" by the Four Tops #1 on the Billboard Hot 100.
Brian Jones
July 3, 1969: Brian Jones found dead in the swimming pool at his home in Sussex, England (see July 5)
July 3 – 6, 1969: the festival's 1969 program was an experiment in fusing jazz, soul and rock music and audiences. Its lineup included, besides jazz, Friday evening appearances by rock groups Jeff Beck, Blood, Sweat & Tears, Ten Years After, and Jethro Tull. Saturday's schedule mixed jazz acts such as Miles Davis and Dave Brubeck with others including John Mayall and Sly & the Family Stone. James Brown was among those who appeared Sunday afternoon, followed in the evening by Johnny Winter, Herbie Hancock, B. B. King, and Led Zeppelin.
Jim Morrison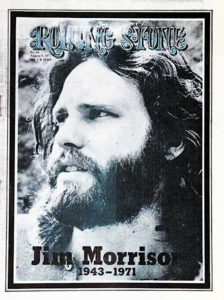 July 3, 1971: Jim Morrison died.
July 3 Peace Love Art Activism
Vietnam & Operation Popeye
July 3, 1972:  a NY Times article on Operation Popeye appeared. It's lead paragraph stated that "The United States has been secretly seeding clouds over North Vietnam, Laos and South Vietnam to increase and control the rainfall for military purposes." 
A second NYT article quoted Dr. Matthew Meseison, a professor of biology at Harvard University, from the June 16 issue of the magazine Science:
"It is obvious that weather modification used as a weapon of war has the potential for causing large‐scale and quite possibly uncontrollable and unpredictable destruction. Furthermore, such destruction might well have a far greater impact on civilians than on combatants. This would be especially true in areas where subsistence agriculture is practiced, in food‐deficit areas, and in areas subject to flooding."
A third NYT article stated: Two former high‐ranking officials of the Johnson Administration said…that Robert S. McNamara, while Secretary of Defense, specifically ordered the Air Force to stop all rainmaking late in 1967….But other officials, who served in both the Johnson and Nixon Administrations, said they recalled no such clear‐cut order.It was not clear whether Mr. McNamara's order was dis obeyed, ignored, or—as one of ficial suggested—"there was a kind of slippage" in putting it into effect. (see Operation Popeye for expanded story)
July 3 Peace Love Art Activism
FREE SPEECH
July 3, 1978:  comedian George Carlin had developed a routine that used a host of dirty words, to great comic effect. At one point the monologue was broadcast on WBAI, a nonprofit radio station in New York City. A listener complained and the FCC issued WBAI a citation for broadcasting obscene material. The Pacifica Foundation, which owned WBAI, took an appeal to the Supreme Court.
In FCC v Pacifica Foundation, decided on this day, the Court upheld the FCC in a 5–4 vote, singling out the seven words, The seven words are: shit, piss, cunt, fuck, tits, cocksucker, and motherfucker. You can find the words in the Supreme Court's opinion, but you just can't hear them on the radio (or network television).
In the decision it was written: "As Mr. Justice Sutherland wrote, a 'nuisance may be merely a right thing in the wrong place, like a pig in the parlor instead of the barnyard' . . . We simply hold that when the Commission [the FCC]  finds that a pig has entered the parlor, the exercise of its regulatory power does not depend on proof that the pig is obscene." (see July 9)
July 3 Peace Love Art Activism
Toxteth  & Merseyside revolts
July 3, 1981: the Merseyside police force had a poor reputation within the black community for stopping and searching young black men in the area, under the "sus" laws, and the perceived heavy-handed arrest of Leroy Alphonse Cooper watched by an angry crowd, led to a disturbance in which three policemen were injured. [Echo story] (see July 9)
July 3 Peace Love Art Activism
TERRORISM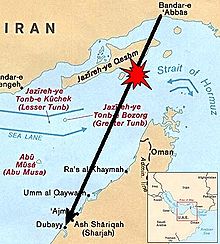 July 3, 1988: U.S. missiles shot down Iran Air Flight 655, a civilian jet airliner over the Strait of Hormuz. All 290 passengers and crew aboard died. [Washington Post story] (see Dec 21)
July 3 Peace Love Art Activism
Iraq War II
July 3, 2006: Pfc. Steven Green charged with the rape and murder of a young Iraqi girl. (see July 8)
July 3 Peace Love Art Activism
STAND YOUR GROUND LAW
July 3, 2017: Miami-Dade Circuit Judge Milton Hirsch found Florida's recently updated "stand your ground" law to be unconstitutional, rolling back a defendant-friendly change to an already defendant-friendly law.
The new version of the statute made it easier for defendants to claim self-defense in shootings and potentially have the case against them thrown out. Under the revised law, prosecutors had the burden to prove that defendants who claim they shot in self-defense were wrong, rather than defendants having to prove they're right.
If a defendant acted in self-defense, the judge could dismiss related criminal charges. The National Rifle Association played a major hand in pushing through the new legislation.
Hirsch held that under the state's constitution, this change to the law could be made only by the Florida Supreme Court and not by the legislature. [M H article] (see Aug 11)
July 3 Peace Love Art Activism
Environmental Issues
July 3, 2017: a U.S. Court of Appeals for the D.C. Circuit panel rebuffed Environmental Protection Agency Administrator Scott Pruitt's contention that stakeholders didn't have a chance to object before the Obama administration in August set in motion requirements that energy companies monitor and reduce emissions of planet-warming methane. Pruitt in May announced a 90-day delay of the regulation, part of a widespread Obama administration effort to curb methane.
"The administrative record thus makes clear that industry groups had ample opportunity to comment on all four issues on which EPA granted reconsideration, and indeed, that in several instances the agency incorporated those comments directly into the final rule," two of the three appeals judges wrote in the split opinion.
"Because it was thus not 'impracticable' for industry groups to have raised such objections during the notice and comment period [the Clean Air Act] did not require reconsideration and did not authorize the stay."
The rule took effect immediately. [NYT article] (see July 16)
July 3 Peace Love Art Activism
BLACK HISTORY
July 3, 2018: the Trump administration announced that it would encourage the nation's school superintendents and college presidents to adopt race-blind admissions standards, abandoning an Obama administration policy that called on universities to consider race as a factor in diversifying their campuses
The reversal would restore the policy set during President George W. Bush's administration, when officials told schools that it "strongly encourages the use of race-neutral methods" for admitting students to college or assigning them to elementary and secondary schools. (see  July 11)
July 3 Peace Love Art Activism
Victor Jara
July 3, 2018: statement from Chile's courts authority said that Judge Miguel Vázquez  sentenced eight retired Chilean military officers to 15 years in prison for the murder of Victor Jara. Vázquez handed down the sentences after leading a long-running inquiry into Jara's death on Sept. 16, 45 years ago.
A ninth suspect was jailed for five years for his role in covering up the killings. (see Jara for expanded chronology)
July 3 Peace Love Art Activism
Nuclear/Chemical News
July 3, 2019: state news outlets reported that President Hassan Rouhani said Iran will "take the next step" and begin to enrich uranium beyond the levels specified under its 2015 accord with the United States and other global powers.
Rouhani's pledge to accelerate the country's uranium enrichment was the latest step in an escalating confrontation with the United States over President Trump's withdrawal from the nuclear pact and imposition of crippling economic sanctions on Iran.   [NYT article] (next N/C N, & Iran, see July 8)
July 3 Peace Love Art Activism
Women's Health
July 3, 2019: in a case that stirred national outrage, prosecutors in Alabama said that they were dropping a manslaughter charge against Marshae Jones over the death of the fetus she was carrying when she was shot in the belly,.
Jones, was accused of beating up a co-worker who ultimately drew a gun and fired it, wounding Ms. Jones in the stomach and killing her five-month-old fetus. A grand jury in Jefferson County, convened by District Attorney Lynneice Washington, dismissed charges against the co-worker, saying she had acted in self-defense. But it indicted Ms. Jones for "initiating a fight knowing she was five months pregnant."
Under Alabama law, a fetus was considered to have the same rights as a child who has already been born. The grand jury sought to hold someone accountable for its death and Ms. Jones was arrested.
Washington, who had signed the indictment, said in a brief news conference that she had weighed the evidence and decided to dismiss the case. (see July 15)
July 3 Peace Love Art Activism
Immigration History
Census
July 3, 2019: a day after pledging that the 2020 census would not ask respondents about their citizenship, Justice Department officials reversed course and said they were hunting for a way to restore the question on orders from President Trump.
Justice Department officials told the judge that their plan had changed in the span of 24 hours: They now believed there could be "a legally available path" to restore the question to the census, and they planned to ask the Supreme Court to help speed the resolution of lawsuits that are blocking their way. [NYT article] (next Census, see July 9)
Trump's Wall
July 3, 2019: the Ninth Circuit federal appeals court in San Francisco upheld a block on President Trump's attempt to use $2.5 billion from the Department of Defense to construct a wall along the southwestern border.
The divided three-judge panel agreed with a lower court's decision that ruled the Trump administration did not have the authority to reallocate the funds without congressional approval. The administration immediately appealed.
Two of the three judges on the panel affirmed that the administration could not build the barriers during future challenges.
"We conclude that it is best served by respecting the Constitution's assignment of the power of the purse to Congress, and by deferring to Congress's understanding of the public interest as reflected in its repeated denial of more funding for border barrier construction." (next IH, see July 9; see TW for expanded chronology)
July 3 Peace Love Art Activism