July 11 Peace Love Art Activism
BLACK HISTORY
White Citizens Council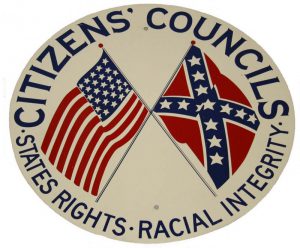 July 11, 1954: the White Citizens Council, an American white supremacist organization formed. The group was well known for its opposition to racial integration during the 1950s and 1960s, when it retaliated with economic boycotts and other strong intimidation against black activists, including depriving them of jobs. Unlike the Ku Klux Klan, the WCC met openly and was seen as "pursuing the agenda of the Klan with the demeanor of the Rotary Club." [PBS article](Aug 23)
Mildred and Richard Loving
July 11, 1958: early in the morning, while they were still in bed, the county sheriff and two deputies in the small town of Central Point, Virginia awoke Mildred and Richard Loving. The officers demandedof Richard, "Who is this woman you're sleeping with?" Mildred answered, "I'm his wife." Their wedding certificate hung on the wall. Mildred was African-American and Richard was white, and they were arrested and convicted of violating the Virginia miscegenation law, barring interracial marriage. They had married in Washington, DC, where interracial marriage was legal, and then moved back to Virginia. [WGBH article] (BH, see July 19; Loving, see January 6, 1959)
To Kill a Mockingbird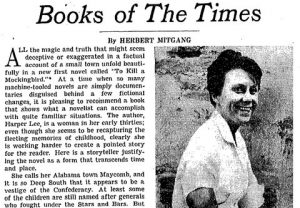 July 11, 1960: To Kill a Mockingbird by Harper Lee published. Though the story takes place during the American Great Depression, it's theme of racial injustice reflected the times it was published. The book is often listed as one of the greatest novels of all time. [NYT obiturary] (BH, see July 31; Harper Lee, see May 1, 1961)
African National Congress

July 11, 1963: police raided a farm in Rivonia, outside Johannesburg, where the African National Congress had set up its headquarters. They find documents outlining the group's plan for guerrilla warfare. Using the evidence found on the farm, the government charges Mandela and eight co-defendants with sabotage and conspiracy to overthrow the government. The ensuing trial, which became known as the Rivonia trial, established Mandela's central role in the struggle against apartheid. [ANC site] (see April 20, 1964)
137 SHOTS
July 11, 2014: Cuyahoga County Common Pleas Judge John O'Donnell refused to place a gag order on Cuyahoga County Prosecutor Timothy McGinty in the case of an indicted Cleveland police officer Patrolman Michael Brelo who is accused of shooting unarmed suspects Timothy Russell and Malissa Williams.
O'Donnell said that Brelo's attempt at the gag order "falls short of demonstrating a substantial probability that his right to a fair trial will be prejudiced by McGinty's public statements." Brelo was accused of two counts of voluntary manslaughter and has pled not guilty to the charges. [Cleveland dot com article]  (see July 14)
Emmett Till
July 11, 2018: AP announced that the U.S. Department of Justice reopened its investigation into the 1955 death of Emmett Till. A report, sent to Congress in March, said it was reopening the probe after receiving "new information" on the slaying. The case had been closed in 2007.  (see Till for his expanded story)
July 11 Peace Love Art Activism
July 11 Music et al
Alley Oop
July 11 – 17, 1960: "Alley Oop" by The Hollywood Argyles #1 Billboard Hot 100.
The [bumpy] Road to Bethel
July 11, 1969:  Acting State Supreme Court Justice Edwin M O'Gorman, after hearing remarks from both sides of the dispute, reserved his decision for an injunction against Woodstock Ventures since no festival application had been applied for (based on the new ordinance of July 2) and therefore no permit given. (see Chronology for expanded story)
July 11 – 12, 1969: Laurel Pop Festival (Laurel Race Course, Laurel, MD) From the Baltimore Sun: Lost in the smoky haze of 1960s history is The Laurel Pop Festival held in July 1969, which was attended by 15,000 fans and offered an incredible lineup of some of the biggest pop performers of the year. Held just one month before Woodstock, The Laurel Pop Festival ended in controversy as rain-soaked fans built bonfires with wooden folding chairs and refused to leave as the concert dragged on into the early morning.
July 12

Jeff Beck

Ten Years After

Sly and the Family Stone

Mothers of Invention

Savoy Brown

Guess Who

July 11

Al Kooper

Jethro Tull

Johnny Winter

Edwin Hawkins Singers

Led Zeppelin

Buddy Guy
July 11 Peace Love Art Activism
Vietnam
Operation Popeye
July 11, 1967: the Operation's operational area was increased northward to around the area of the 20th parallel and included portions of far western North Vietnam. (V, see July 13; see Popeye for expanded story)
Dr. Benjamin Spock et al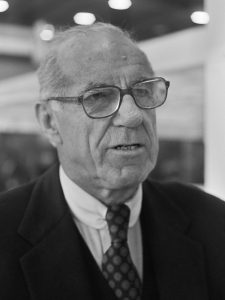 July 11, 1969: the First Circuit Court of Appeals overturned the convictions of Dr. Benjamin Spock, Rev. William Sloan Coffin, Michael Ferber and Mitch Goodman for conspiracy to aid and abet resistance to the draft during the Vietnam War  on legal technicalities by . The decision did not address First Amendment issues, and at the trial the defendants had been unable to raise the issue of war crimes by the U.S. in the Vietnam War. [NYT article] (see July 15)
Diplomatic relations
July 11, 1995: two decades after the fall of Saigon, President Bill Clinton established full diplomatic relations with Vietnam, citing Vietnamese cooperation in accounting for the 2,238 Americans still listed as missing in the Vietnam War. (NYT article) (see November 16, 2000)
July 11 Peace Love Art Activism
Native Americans
American Indian Movement
July 11, 1968: Dennis Banks founded the  American Indian Movement (AIM) in Minneapolis to protect the city's Native community from police abuse and to create job training and housing and education programs. [2017 NYT obit]  (see Dec 18)
Longest Walkers
July 11, 2008: the Longest Walkers (2) arrived in Washington, D.C. and walk down Pennsylvania Avenue from the White House to the Capitol. [NLM article] (see November  15, 2008)
July 11 Peace Love Art Activism
Crime and Punishment
July 11, 1985: Dethorne Graham brought a civil action in district court against the City of Charlotte and the five individual police officers present on November 12, 1984. In addition to alleging the infliction of constitutionally excessive force by the officers, Graham charged that the city had failed to train its police officers to respond appropriately to a medical emergency. He also alleged the officers' conduct amounted to discrimination on the basis of handicap in violation of Sec. 504 of the Rehabilitation Act of 1973, 29 U.S.C. § 704. Finally, Graham asserted pendent state claims of assault, false imprisonment and intentional infliction of emotional distress under North Carolina common law. (C & P and Graham, see September 16 – 17, 1986)
July 11 Peace Love Art Activism
Environmental Issues
July 11, 1992: an Alaska appeals court threw out the misdemeanor conviction of Joseph J. Hazelwood of the Exxon Valdez, saying that a Federal statute gave him immunity from prosecution for the worst oil spill in the nation's history.
The statute, part of the Clean Water Act of 1972, grants immunity to those who report oil spills to the authorities. In the past, it had generally been applied to operators of small vessels that spill oil out at sea that might not be discovered if they did not report it.
But on a 3-to-0 vote, the Alaska Court of Appeals ruled that the provision also applied to the Exxon Valdez skipper, Joseph J. Hazelwood, because he reported his tanker aground 20 minutes after it had hit a reef in Prince William Sound in March 1989. The accident spilled nearly 11 million gallons of oil, causing untold damage to one of the world's richest marine environments. [NYT article] (see June 13, 1994)
July 11 Peace Love Art Activism
Dissolution of Yugoslavia
July 11 – 22, 1995: Bosnian Serbs marched into Srebrenica while UN Dutch peacekeepers leave. More than 8,300 Bosniak men and boys are killed in the Srebrenica massacre. [BBC article] (see Nov 21)
July 11 Peace Love Art Activism
Feminism & Malala Yousafzai
July 11, 2013: in a speech at the United Nations on her 16th birthday, Malala Yousafzai, who was shot in the head by the Taliban for promoting education for girls in Pakistan, called on world leaders to provide "free, compulsory education" for every child. "Let us pick up our books and our pens," Ms. Yousafzai told young leaders from 100 countries at the United Nations Youth Assembly in New York. "They are our most powerful weapons. One child, one teacher, one book, and one pen can change the world. Education is the only solution." (see Sept 16)
July 11 Peace Love Art Activism
Immigration History & Census
July 11, 2019:  President Trump abandoned his attempt to place a question about citizenship on the 2020 census, and instructed the government to compile citizenship data instead from existing federal records.
Trump announced in the Rose Garden that he was giving up on modifying the census two weeks after the Supreme Court rebuked the Trump administration over its effort to do so. Just last week, Mr. Trump had insisted that his administration "must" pursue that goal.
"We are not backing down on our effort to determine the citizenship status of the United States population," Mr. Trump said. But rather than carry on the fight over the census, he said he was issuing an executive order instructing federal departments and agencies to provide the Census Bureau with citizenship data from their "vast" databases immediately.
Even that order appears merely to accelerate plans the Census Bureau had announced last year, making it less a new policy than a means of covering Mr. Trump's retreat from the composition of the 2020 census form. [NYT article] (next IH, see July 15; next Census, see September 5, 2020)
July 11 Peace Love Art Activism
Charles Manson
July 11, 2023: Leslie Van Houten, the former Charles Manson follower who played a role in the gruesome double murder of a Los Angeles couple in the summer of 1969, was released on parole on Tuesday after serving more than half a century in prison, according to her lawyer.
The California Department of Corrections and Rehabilitation confirmed her release. According to Mary Xjimenez, a department spokeswoman Van Houten would have a "three-year maximum parole term,".
The office of California Gov. Gavin Newsom had said this month that it would not challenge her release. Newsom had reversed Van Houten's parole grant three times since taking office, most recently in March 2022. [NYT article]