June 13 Peace Love Art Activism
US Labor History
June 13, 1884: Congress created a Bureau of Labor under the Interior Department. [BLS site] (see Aug 11)
June 13 Peace Love Art Activism
BLACK HISTORY
Mother Ordered to Whip Son

June 13, 1904: Judge John J. Riley, white, ordered a Black mother to brutally beat her 15-year-old son. Simon Searce, in front of hundreds of white people in the Lexington, Kentucky, town square. Riley imposed this sentence Simon as punishment for getting into a physical altercation with a white boy.
Compelled by the judge's order, Simon's mother took her son straight from the courtroom, through the crowded streets, and to the town square filled with white residents. There, her son was stripped of his clothing and tied to a post, and she administered 20 lashes from a buggy whip. If Simon's mother had refused to whip her son as ordered, she risked facing her own charges of contempt, and also risked angering the judge who had power to impose an even harsher punishment upon her son. [EJI article] (next BH, see Aug 16)
Freedom Riders (Florida)
June 13, 1961: an interracial group of eighteen rabbis and ministers participated in a freedom ride to Tallahassee, Florida, sponsored by the Congress of Racial Equality. The riders experienced a few minor confrontations along the way, but were spared major incidents of violence in Florida due to the governor's negotiations with local officials to ensure that the riders were left alone. (see June 15)
George Whitmore, Jr
June 13, 1966: in Miranda v. Arizona the US. Supreme Court held that police must warn suspects of their rights to remain silent and consult with a lawyer before submitting to questioning. [Oyez article re Miranda] (next BH, see June 16; see Whitmore for expanded story)
Anti-apartheid concert
June 13, 1988: the biggest charity rock concert since Live Aid three years earlier took place at London's Wembley Stadium, to denounce South African apartheid. Among the performers were Sting, Stevie Wonder, Bryan Adams, George Michael, Whitney Houston and Dire Straits. Half the money raised went towards anti-apartheid activities in Britain, the rest was donated to children's charities in southern Africa. (see Dec 7)
US Senate apologizes
June 13, 2005: between 1882 and 1968, approximately 4743 people were lynched in America, and nearly three-quarters of those lynching victims were black. Lynchings were extrajudicial and heinous killings, usually intended to warn other blacks not to transgress racialized social, political, and economic boundaries. Victims often were hanged, but sometimes were shot, stabbed, or burned alive. Their murders ranged from community spectacles at which hundreds of participants ate picnics and took body parts and photo postcards as souvenirs to low-profile concealed murders involving as few as two assailants.
During the lynching era, seven United States presidents exhorted Congress to pass legislation authorizing federal prosecution of lynch mobs. Two hundred anti-lynching bills were introduced but only three passed the House of Representatives and none passed the Senate due to Southern conservatives' successful filibusters. In the absence of federal protection, and amidst the inaction of local state courts, lynchings persisted for decades.
On June 13, 2005, the United States Senate formally apologized for failing to pass anti-lynching legislation. Resolution sponsor Senator George Allen (R-VA) expressed his regret for "the failure of the Senate to take action when action was most needed," while co-sponsor Senator Mary Landrieu (D-LA) declared, "It's important that we are honest with ourselves and that we tell the truth about what happened." Nearly eighty other senators co-sponsored the resolution.
Hundreds of relatives of lynching victims were present to witness the apology, as was ninety-one-year-old James Cameron, largely considered the only known survivor of a lynching attempt. In 1930, Mr. Cameron was sixteen when he and two friends were seized by a white lynch mob in Marion, Indiana, and both of his friends were hung and killed. Mr. Cameron was cut down and released. No one was ever arrested or charged. (next BH, see June 21; next Lynching, see February 10, 2015; see March 7, 2022 for lynching bill; for expanded chronology of lynching, see also AL4)
June 13 Peace Love Art Activism
Cultural Milestone
June 13, 1923: a sign consisting of 50-foot-tall letters spelling out "HOLLYWOODLAND" was dedicated in the Hollywood Hills to promote a subdivision (the last four letters were removed in 1949) [images] (see April 10, 1925)
June 13 Peace Love Art Activism
Fair Housing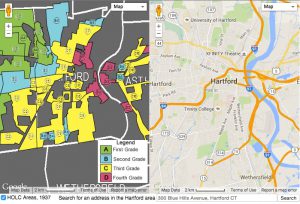 June 13, 1933: The Homeowners Refinancing Act (also known as the Home Owners' Loan Act of 1933 and the Home Owners' Loan Corporation Act) went into effect. It was a part of President Roosevelt's New Deal to help those in danger of losing their homes. The act provided mortgage assistance to homeowners or would-be homeowners by providing them money or refinancing mortgages.
The federal government drew red lines on maps to delineate where loans were "best-suited" and banks followed the government's lead in other non-government backed loans. [Living New Deal article] (see June 16, 1933)
June 13 Peace Love Art Activism
FREE SPEECH
June 13, 1934: movie censorship code adopted . Early Hollywood films often had many edgy moments and themes with regard to sex. In response, moralistic activists began demanding that Hollywood "clean up" the movies. There were a number of efforts at voluntary film censorship by industry leaders beginning in the 1920s. There were actually many different versions of "The Code," taking into account all the revisions. See, for example, the "Don'ts and Be Carefuls," issued on October 15, 1927, and an early version of the code, adopted on March 31, 1930. All of these early efforts were voluntary, however, with little enforcement mechanisms.
This 1934 version, released had tighter enforcement, and marked the beginnings of the most heavy-handed censorship in the history of American movies. The enforcement of the Code rested on an agreement between the major movie theater chains (which at that time were largely owned by Hollywood studios) would not show a film that did not have the production code seal of approval. In practice, many films were produced and released only after negotiations with production code officials. [Censorship in Film site article]  (see Aug 7)
June 13 Peace Love Art Activism
McCarthyism
June 13, 1949: Justice Clark of the Washington, DC Court of Appeals upheld the convictions of the Hollywood Ten [images] convictions. In November 1949 the US Supreme Court refused to hear an appeal. (Red Scare, see October 1, 1949; Hollywood Ten, see April 10, 1950)
June 13 Peace Love Art Activism
Hello Dolly!
June 13 – July 24, 1964, Louis Armstrong's Hello Dolly! is the Billboard #1 album.
"Marijuana in Miami"
June 13, 1967: a local TV news special in Miami airs "Marijuana in Miami." The special included the head shop of Michael Lang.
Michael Lang
In the late summer of 1968, Lang moved to Woodstock, NY.
Earth Light Theatre
June 13, 1968: the Earth Light Theatre began performances in the converted barn on Elliot Tibor's El Monaco property.  (see Chronology for expanded Woodstock story)
'The Balled Of John and Yoko'
June 13, 1969: over 100 US radio stations banned The Beatles new single 'The Balled Of John and Yoko' due to the line 'Christ, you know it ain't easy', calling it offensive. (see July 1)
Beatles June 13, 1970
'The Long And Winding Road' single
The Beatles started a two week run at No.1 on the US singles chart with 'The Long And Winding Road,' the group's 20th US No.1.
'Let It Be' album
The album 'Let It Be' started a four-week run at No.1 the US album chart on the same day. The 12th and final studio album by The Beatles, was recorded in January 1969, before the recording and release of Abbey Road. (see Nov 27)
'Salute To Sir Lew Grade'
June 13, 1975, The Beatles post break-up: the TV broadcast of 'Salute To Sir Lew Grade' (recorded on April 18). John Lennon performed 'Slippin And Slidin', and 'Imagine'. The performance was Lennon's last one before a live audience. (see Oct 7)
June 13 Peace Love Art Activism
Vietnam
Scranton Commission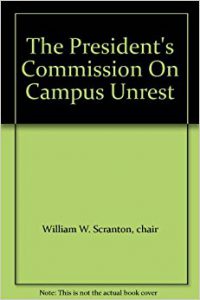 June 13, 1970:  President Nixon established the President's Commission on Campus Unrest, which became known as the Scranton Commission after its chairman, former Pennsylvania governor William Scranton. [text download] (see June 30; Commission & FS, see Sept 26)
Daniel Ellsberg/Pentagon Papers
June 13, 1971: the New York Times began to publish the Pentagon Papers, which are a US Department of Defense history of US political-military involvement in Vietnam from 1945 to 1967. A 1996 article in The New York Times said that the Pentagon Papers "demonstrated, among other things, that the Johnson Administration had systematically lied, not only to the public but also to Congress, about a subject of transcendent national interest and significance".  (NYT article) (Vietnam, see June 28); see DE/PP for expanded story)
June 13, 1973: Watergate Scandal & Pentagon Papers
June 13, 1973: Watergate prosecutors find a memo addressed to John Ehrlichman describing in detail the plans to burglarize the office of Pentagon Papers defendant Daniel Ellsberg's psychiatrist, The Post reports.
Alexander Butterfield
June 13, 1973: Alexander Butterfield, former presidential appointments secretary, revealed in congressional testimony that since 1971 Nixon had recorded all conversations and telephone calls in his offices. (see Watergate for expanded story)
June 13 Peace Love Art Activism
Falklands War
June 13 – 14, 1982: British forces took Argentine positions on mountains overlooking Port Stanley. (see June 14)
June 13 Peace Love Art Activism
Environmental Issues
June 13, 1994: a jury in Anchorage, Alaska, blamed recklessness by Exxon Corp. and Capt. Joseph Hazelwood for the Exxon Valdez disaster, allowing victims of the nation's worst oil spill to seek $15 billion in damages. (see January 19, 1996)
June 13 Peace Love Art Activism
Oklahoma City Explosion
June 13, 1997: a jury sentenced Timothy McVeigh to death for his part in the 1995 Oklahoma City bombing. (see Dec 23)
June 13 Peace Love Art Activism
LGBTQ
June 13, 2011: The U.S. Bankruptcy Court for the Central District of California in Los Angeles released an opinion in In Re Balas and Morales finding Section 3 of the so-called Defense of Marriage Act unconstitutional. In a rare statement of support, the opinion was signed by 20 of the district's bankruptcy judges. Following the opinion, the Department of Justice shifted its policy and no longer intervened to block married same-sex couples from filing joint petitions for bankruptcy. [NYT article]  (California, see February 7, 2012; LGBTQ, see June 24  or see or see December 13, 2022 re DoMA)
June 13 Peace Love Art Activism
Native Americans
June 13, 2022:  the National Park Service (NPS) announced. That it had renamed a Yellowstone National Park mountain to honor Native Americans instead of the US Army captain who massacred them.
Once named after Gustavus Doane, Mount Doane was renamed First Peoples Mountain, The 10,551-foot peak stands east of Yellowstone Lake in the country's first national park.
Doane led an attack in 1870, now known as the Marias Massacre, against the Piegan Blackfeet, killing at least 173 Native Americans including many elderly Tribe members and children who were sick with smallpox, according to NPS.
"Doane wrote fondly about this attack and bragged about it for the rest of his life," NPS said in a news release.
Blackfeet Tribal member Tom Rodgers told CNN the Indigenous community has long "petitioned our government to do what is right and what is moral."
"We heard our Blackfeet sisters screams as they ran to the river on that cold January morning in 1870," Rodgers, also an adviser on the Rocky Mountain Tribal Council, said. "We heard their cry for justice. We sought justice. We sought an accounting. We sought a reckoning with history. It has taken far far too long for this journey of healing to arrive."
"Finally hope and history rhyme," he added. [CNN article] (next NA, see June 29)
June 13 Peace Love Art Activism