June 17 Peace Love Art Activism
US Labor History
Arsenal explosion

June 17, 1864:  an accidental explosion killed twenty-one young women and girls making cartridges at the Washington, D.C. arsenal during the Civil War. Most of the victims were Irish immigrants. A monument was erected in the Congressional Cemetery, where 17 of the workers were buried. [Washington Times article] (see February 13, 1865)
"Mother" Jones"

June 17, 1903: Mary Harris "Mother" Jones led a rally in Philadelphia to focus public attention on children mutilated in the state's textile mills. (see "in July")
June 17

Peace Love Art Activism
Feminism
Voting Rights
June 17- 18, 1873: Susan B Anthony's trial before Supreme Court Associate Justice Ward Hunt. U.S. District Attorney Richard Crowley presented the government's case: "Miss Susan B. Anthony . . . upon the 5th day of November, 1872 . . . voted. . . . At that time she was a woman."
Hunt refused to allow Anthony to testify on her own behalf, allowed statements given by her at the time of her arrest to be allowed as "testimony," explicitly ordered the jury to return a guilty verdict, refused to poll the jury afterwards, and read an opinion he had written before the trial even started. The sentence was a $100 fine, but not imprisonment; true to her word in court ("I shall never pay a dollar of your unjust penalty"), she never paid the fine for the rest of her life. (F & VR, see March 29, 1874; Susan B Anthony conviction, see August 18, 2020)
Amelia Earhart

June 17, 1928: Amelia Earhart embarked on the first trans-Atlantic flight by a woman. She flew from Newfoundland to Wales in about 21 hours. [NASA article] (see April 19, 1929)
June 17

Peace Love Art Activism
Black History
Dred Scott

June 17, 1876: Harriet Scott died at the home of her daughter Lizzie and son-in-law's Wilson Madison. She was buried June 20, 1876, in Section C of Greenwood Cemetery in St. Louis County. (see Scotts for expanded story)
Fair Housing
June 17, 1968: Jones v. Alfred H. Mayer Co. The US Supreme Court held that Congress could regulate the sale of private property in order to prevent racial discrimination. [Cornell Law article] (see August 1, 1968)
South Africa
June 17, 1991: South Africa repealed the Population Registration Act. Since its passage in 1950, the Act had required every South African to be racially classified at birth. These classifications, in turn, would determined the child's social and political rights for the rest of his or her life in South Africa. [LA Times article] (see December 20, 1991)
Boipatong massacre
June 17, 1992: a mob descended on the black township of Boipatong, killing more than 40 people with guns, knives and axes. The A.N.C. contended that Zulu men and white police officers were responsible for the violence. The two sides do not return to negotiations until September. [Face to Face article] (see June 23)
Rodney King
June 17, 2012: Rodney King, 47, was found dead in his swimming pool, according to police and his fiance, Cynthia Kelly. [NYT article] (BH, see July 27)
Stop and Frisk Policy
June 17, 2012: civil rights leaders organized a series of silent marches across the country to protest the police practice of "stops and frisks," which they argued targeted young African-American men. The silent marches were modeled after the famous Silent March Against Lynching in New York City, on July 28, 1917, sponsored by the NAACP. (see Sept 28)
137 SHOTS
June 17, 2014: the Department of Justice opened a wide-ranging civil rights investigation into the Cleveland case that could lead to years of court oversight and mandated controls on the use of force. (see 137 for expanded story)
Emanuel African Methodist Episcopal Church massacre
June 17, 2015: Dylann Storm, Roof, 21, opened fire at Emanuel African Methodist Episcopal Church (Charleston, SC) around 9 p.m. and began shooting, killing nine people before fleeing. He was captured several hours later.
Police chief, Greg Mullen, called the shooting a hate crime.
"This is a tragedy that no community should have to experience," he said. "It is senseless and unfathomable that someone would go into a church where people were having a prayer meeting and take their lives." Eight people died at the scene, Mullen said. Two people were taken to the Medical University of South Carolina, and one of them died on the way.
On May 30, 1822, one of the church's co-founders, Denmark Vesey, had tried to foment a slave rebellion in Charleston, the church's website says. The plot was foiled by the authorities and 35 people were executed, including Mr. Vesey. [GQ article on Roof] (BH, see June 22; Terrorism, see June 23; SR, see ; Dylann Roof, see January 10, 2017)
Tuskegee syphilis study
June 17, 2017: the Trump administration opposed a bid to use unclaimed money from the legal settlement over the government's infamous Tuskegee syphilis study to fund a museum honoring victims of the research project.
The Justice Department argued in court documents recently that providing the money to the Tuskegee Human and Civil Rights Multicultural Center would violate an agreement reached in 1975 to settle a class-action lawsuit. For the study, hundreds of black men suffering from the sexually transmitted disease were allowed to go untreated for decades so doctors could analyze the progression of the illness.
The government said that it "does not intend in any way to justify, condone, or defend the Tuskegee Syphilis Study," but allowing remaining money from a $9 million settlement to be used for the museum would violate the settlement's original provision that any left over money go back to the government.
Fred Gray, a civil rights attorney who represented men in the study and made the funding request in 2016, declined comment on the government's position. (see July 25)
Aunt Jemima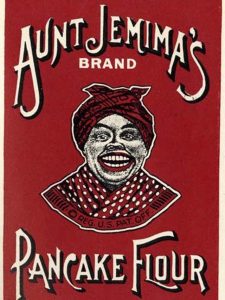 June 17, 2020: NBC News reported that Quaker Oats had announced that the Aunt Jemima brand of syrup and pancake mix would get a new name and image, saying the company recognized that "Aunt Jemima's origins are based on a racial stereotype."
The 130-year-old brand features a Black woman named Aunt Jemima, who was originally dressed as a minstrel character.
The picture has changed over time, and in recent years Quaker removed the "mammy" kerchief from the character to blunt growing criticism that the brand perpetuated a racist stereotype that dated to the days of slavery. But Quaker, a subsidiary of PepsiCo, said removing the image and name is part of an effort by the company "to make progress toward racial equality."
"We recognize Aunt Jemima's origins are based on a racial stereotype," Kristin Kroepfl, vice president and chief marketing officer of Quaker Foods North America, said in a press release. "As we work to make progress toward racial equality through several initiatives, we also must take a hard look at our portfolio of brands and ensure they reflect our values and meet our consumers' expectations."
Within hours of the Quaker Oats announcement, at least three more food companies rushed to respond to complaints about other brands that have been criticized for using racial stereotypes.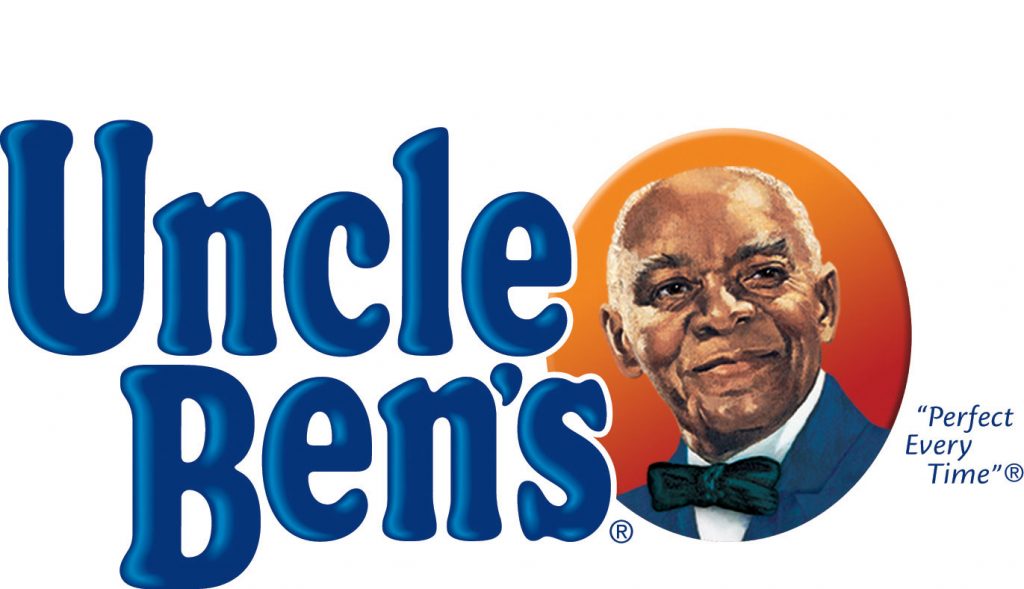 Mars Food, the owner of the brand Uncle Ben's rice, which featured an older black man smiling on the box, said on Wednesday afternoon that it would "evolve" the brand as protests over racism and police brutality across the country continue.
"We recognize that now is the right time to evolve the Uncle Ben's brand, including its visual brand identity, which we will do," said Caroline Sherman, a spokeswoman for Mars. The company does not know the nature of the changes, or the timing, she said, "but we are evaluating all possibilities."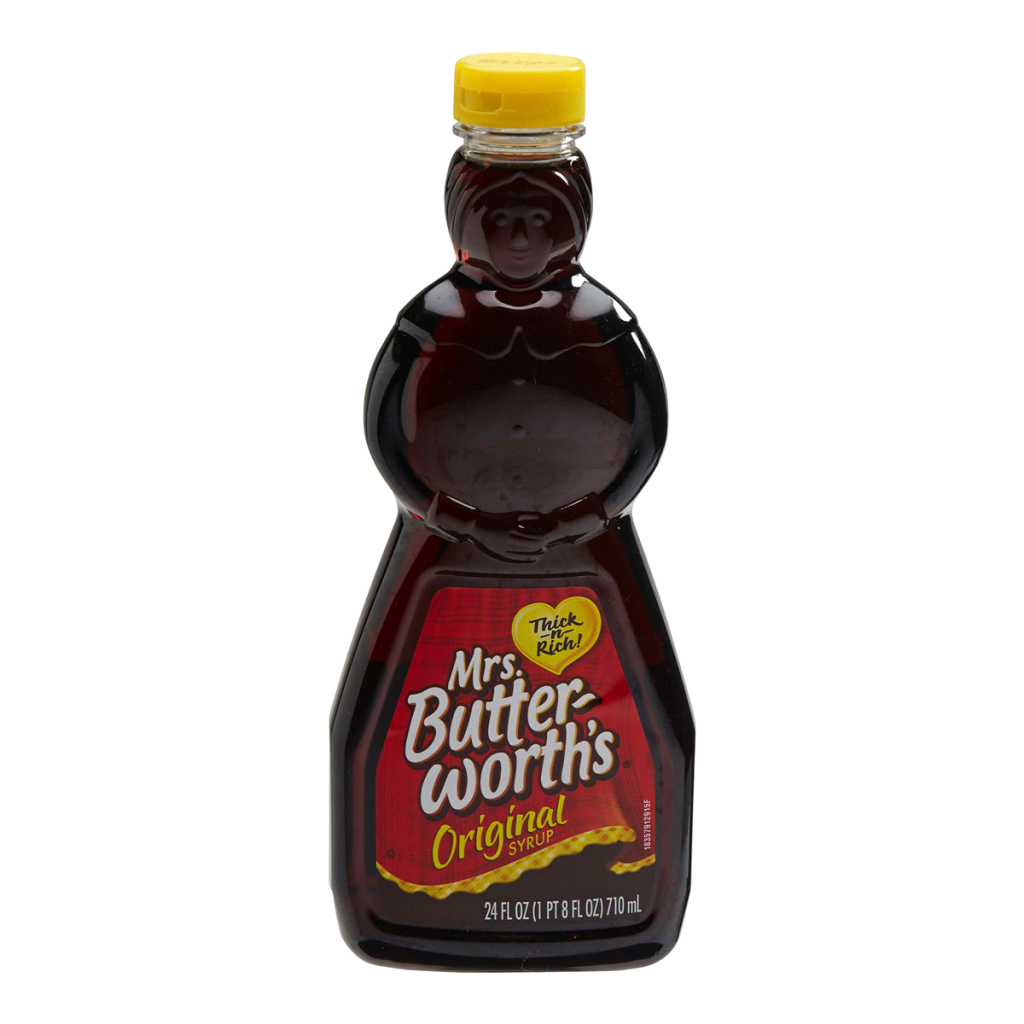 Shortly after that announcement, ConAgra Brands, the maker of Mrs. Butterworth's pancake syrup, released a statement saying the company had begun a "complete brand and package review." (next BH, see June 24)
June 17

Peace Love Art Activism
Native Americans
Battle of the Rosebud

June 17, 1876: Sioux and Cheyenne Indians scored a tactical victory over General George Crook's forces at the Battle of the Rosebud, foreshadowing the disaster of the Battle of Little Big Horn eight days later.
General George Crook was in command of one of three columns of soldiers converging on the Big Horn country of southern Montana that June. A large band of Sioux and Cheyenne Indians under the direction of Sitting Bull, Crazy Horse, and several other chiefs had congregated in the area in defiance of U.S. demands that the Indians confine themselves to reservations. The army viewed the Indians' refusal as an opportunity to dispatch a massive three-pronged attack and win a decisive victory over the "hostile" Indians.
Crook's column, marching north from Fort Fetterman in Wyoming Territory, was to join with two others: General Gibbon's column coming east from Fort Ellis in Montana Territory, and General Terry's force coming west from Fort Abraham Lincoln in Dakota Territory. Terry's force included the soon-to-be-famous 7th Cavalry under the command of George Custer. The vast distances and lack of reliable communications made it difficult to coordinate, but the three armies planned to converge on the valley of the Big Horn River and stage an assault on an enemy whose location and size was only vaguely known.
The plan quickly ran into trouble. As Crook approached the Big Horn, his Indian scouts informed him they had found signs of a major Sioux force that must still be nearby. Crook was convinced that the Sioux were encamped in a large village somewhere along the Rosebud Creek just east of the Big Horn. Like most of his fellow officers, Crook believed that Indians were more likely to flee than stand and fight, and he was determined to find the village and attack before the Sioux could escape into the wilderness. Crook's Indian allies—262 Crow and Shoshone warriors—were less certain. They suspected the Sioux force was under the command of Crazy Horse, thee brilliant war chief. Crazy Horse, they warned, was too shrewd to give Crook an opportunity to attack a stationary village.
Crook soon learned that his allies were right. Around 8 a.m, Crook halted his force of about 1,300 men in the bowl of a small valley along the Rosebud Creek in order to allow the rear of the column to catch up. Crook's soldiers unsaddled and let their horses graze while they relaxed in the grass and enjoyed the cool morning air. The American soldiers were out in the open, divided, and unprepared. Suddenly, several Indian scouts rode into the camp at a full gallop. "Sioux! Sioux!" they shouted. "Many Sioux!" Within minutes, a mass of Sioux warriors began to converge on the army.
A force of at least 1,500 mounted Sioux warriors caught Crook's soldiers by surprise. Crazy Horse had kept an additional 2,500 warriors in reserve to finish the attack. Fortunately for Crook, one segment of his army was not caught unprepared. His 262 Crow and Shoshone allies had taken up advanced positions about 500 yards from the main body of soldiers. With astonishing courage, the Indian warriors boldly countercharged the much larger invading force. They managed to blunt the initial attack long enough for Crook to regroup his men and send soldiers forward to support his Indian allies. The fighting continued until noon, when the Sioux-perhaps hoping to draw Crook's army into an ambush—retreated from the field.
The combined force of 4,000 Sioux warriors had outnumbered Crook's divided and unprepared army by more than three to one. Had it not been for the wisdom and courage of Crook's Indian allies, Americans today might well remember the Battle of the Rosebud as they do the subsequent Battle of the Little Big Horn. As it was, Crook's team was badly bloodied—28 men were killed and 56 were seriously wounded.
Crook had no choice but to withdraw and regroup. Crazy Horse had lost only 13 men and his warriors were emboldened by their successful attack on the American soldiers. Eight days later, they would join with their tribesmen in the Battle of the Little Big Horn, which would wipe out George Custer and his 7th Cavalry. (see June 25)
June 17

Peace Love Art Activism
June 17, 1932: after the House had passed the bill on June 15, the Senate voted down Patman bill. Infuriated marchers refused to return home. In an increasingly tense situation, the federal government provided money for the protesters' trip home, but 2,000 refused the offer and continued to protest. (see July 28)
June 17

Peace Love Art Activism
INDEPENDENCE DAY
June 17, 1944:  Iceland officially gained its independence (it had partially gained independence on December 1, 1918) (see July 3)
June 17

Peace Love Art Activism
Cold War
June 17, 1950:  Julius Rosenberg was arrested on suspicion of espionage and accused of heading a spy ring that passed top-secret information concerning the atomic bomb to the Soviet Union. His wife Ethel was arrested two months later. The Rosenbergs were implicated by David Greenglass, Ethel's younger brother and a former army sergeant and machinist at Los Alamos, the secret atomic bomb lab in New Mexico. Greenglass, who himself had confessed to providing nuclear secrets to the Soviets through an intermediary, testified against his sister and brother-in-law in court. He later served 10 years in prison. [Washington Post article] (Red Scare, see June 22; Rosenbergs, see March 6, 1951; NN, see November 30, 1950)
June 17

Peace Love Art Activism
Immigration History
"Operation Wetback"
June 17, 1954: "Operation Wetback" was a federal immigration enforcement effort directed at Mexicans who had entered the U.S. illegally. The offensive name of the program was symptomatic of the cultural and political climate of the times. An estimated 107,000 people were arrested between May and July 1954, and eventually an estimated 1,078,168 people were seized. The program was marked by abuse: people seized had no opportunity to recover their personal property, and many were left stranded in Mexico without food. [NPR article] (see Nov 12)
The Soledad accident
June 17, 1958: a truck converted into a transport bus for Mexican migrant farm workers caught fire, killing 14 and severely injuring 17. Fifty men were riding in the vehicle when two gasoline cans inside the bus caught fire, possibly from a cigarette. The bus had solid wooden sides and a metal top, and the only exits were two high rear gates that were chained shut from the outside.
The migrant farm workers, known generally by the Spanish term "braceros," had come to the US through a federal program initiated in August 1942 to alleviate labor shortages caused by World War II. The program continued after the war, as growers did not want the flow of cheap labor to stop. Over the next two decades, hundreds of thousands of braceros came to work in American fields, often enduring arduous, unsafe conditions.
The Soledad accident was one of over 1200 farm transportation accidents involving braceros between 1953 and 1962 in California alone; 159 braceros were killed in those accidents and almost 3000 were seriously injured. The greatest death toll occurred on September 17, 1963, when a train plowed into another makeshift bus carrying braceros in Chualar, California: 32 men were killed and 25 injured. Despite these accidents, state officials rarely took action to enforce safety regulations, let alone punish transgressors.
The bracero program ended in 1964, in large part due to union pressure to eliminate foreign competition for farmworker jobs and thus raise wages and improve working conditions for domestic farm laborers. (Labor, see September 14, 1959; Immigration/bracero, see December 31, 1964)
June 17

Peace Love Art Activism
FREE SPEECH
"Red Monday"
June 17, 1957: known as "Red Monday," this day marked a historic turning point for the Supreme Court. The Court issued four rulings, all of which struck down anti-Communist measures. The overall impact of the four decisions was enormous, and in the view of many people they marked the beginning of the end of the anti-Communist hysteria of the Cold War.
June 17

Peace Love Art Activism
Religion and Public Education
Abington School District v. Schempp
June 17, 1963: the US Supreme Court ruled that a Pennsylvania law requiring the reading of Biblical scriptures in public schools was a violation of the establishment clause. The Court rejected the state's argument that the daily exercise was designed to teach moral values, not religious doctrine. [Oyez article] (see March 8, 1965)
June 17

Peace Love Art Activism
June 17 Music et al
June 17, 1964: Ken  Kesey and 13 Merry Pranksters boarded "Furthur" at Kesey's ranch in La Honda, California, and set off eastward. Kesey wanted to see what would happen when hallucinogenic-inspired spontaneity confronted what he saw as the banality and conformity of American society. One author has suggested that the bus trip reversed the historic American westward movement of the centuries. (next LSD, see August 1964)
Beatles world tour

June 17, 1964: Melbourne, Australia. Opening acts: Johnny Devlin, Johnny Chester (both from Australia) and Sounds Incorporated (from UK). Beatle set: I Saw Her Standing There, You Can't Do That, All My Loving, She Loves You, Till There Was You, Roll Over Beethoven, Can't Buy Me Love, Twist And Shout and Long Tall Sally. During Long Tall Sally, a male audience member rushed onto the stage to shake John Lennon's hand. (see June 26)
Herb Albert
June 17 – 23, 1967: Herb Albert's Sounds Like… is the Billboard #1 album.
June 17

Peace Love Art Activism
Cannabis
June 17, 1971:  President Nixon said: "America's public enemy number one in the United States is drug abuse. In order to fight and defeat this enemy, it is necessary to wage a new, all-out offensive.
I have asked the Congress to provide the legislative authority and the funds to fuel this kind of an offensive. This will be a worldwide offensive dealing with the problems of sources of supply, as well as Americans who may be stationed abroad, wherever they are in the world…
I have brought Dr. Jerome H. Jaffe into the White House, directly reporting to me as Special Consultant to the President for Narcotics and Dangerous Drugs], so that we have not only the responsibility but the authority to see that we wage this offensive effectively and in a coordinated way." (see Cannabis Continued for expanded chronology) 
June 17

Peace Love Art Activism
Pentagon Papers

 
June 17, 1971: Daniel and Patricia Ellsberg went underground after Daniel Ellsberg was identified by reporter Sidney Zion as the probable source for the Pentagon Papers. (see DE/PP for expanded story see June 18)
June 17

Peace Love Art Activism
Watergate Scandal
June 17, 1972: police arrested five burglars in the Democratic National Committee headquarters at the Watergate office and apartment complex in Washington, D.C. James McCord, Frank Sturgis, Bernard Barker, Virgilio Gonzalez, and Eugenio Martinez were apprehended in the early morning after a security guard at the Watergate noticed that several doors leading from the stairwell to various hallways had been taped to prevent them from locking. The intruders were wearing surgical gloves and carrying walkie-talkies, cameras, and almost $2,300 in sequential $100 bills. A subsequent search of their rooms at the Watergate turned up an additional $4,200, burglary tools, and electronic bugging equipment. (see Watergate for expanded story)
June 17

Peace Love Art Activism
Falklands War
June 17, 1982: Argentine President Leopoldo Galtieri resigned as leader of the country's military junta.
June 17

Peace Love Art Activism
Sexual Abuse of Children
June 17, 1985: The Rev. Gilbert Gauthe of the Lafayette, La., diocese pleaded guilty to molesting 11 boys and admitted victimizing dozens more. In a widening scandal, 19 other priests are accused of abuse, and the diocese negotiates costly out-of-court settlements with victims.
In 1988  Barbara Blaine founded Survivors Network of those Abused by Priests (SNAP). Blaine had been abused as an 8th grade child by a Toledo, Ohio priest who taught in the Catholic school she attended. Years later, after her pleas for help from Toledo's bishop fell on deaf ears. Barbara realized that survivors of clergy abuse could help each other and, by mid 1988, she had built a network of about two dozen victims.
In 1989 Hawaii's Joseph Ferrario became the first U.S. bishop accused of molestation. A court dismissed the charges because they were filed too late, but Ferrario, who denied the charges, retired early in 1993. (see February 27, 1990)
June 17

Peace Love Art Activism
LGBTQ
California
June 17, 2008:  hundreds of same-sex couples got married across California on the first full day that gay marriage became legal by order of the state's highest court. (see October 10, 2008)
Federal employees
June 17, 2009: President Obama signed a Presidential Memorandum allowing same-sex partners of federal employees to receive certain benefits. The memorandum does not cover full health coverage. (see Aug 17)
Southern Baptist Convention
June 17, 2015: officials with the Southern Baptist Convention issued a statement saying they would reject any ruling by the U.S. Supreme Court that affirmed same-sex marriage.
"We will not accept, nor adhere to, any legal redefinition of marriage issued by any political or judicial body including the United States Supreme Court," said the joint statement by SBC President Rev. Ronnie Floyd as well as past presidents.
It added, "We will not recognize same-sex 'marriages,' our churches will not host same-sex ceremonies, and we will not perform such ceremonies." (see June 22)
Transgender Students Protected
June 16, 2021: the Education Department said that transgender students were protected under Title IX, a law that prohibits sex-based discrimination in federally funded schools, reversing a Trump-era policy that effectively had said the opposite.
"We just want to double down on our expectations," Miguel A. Cardona, the education secretary, said in an interview. "Students cannot be discriminated against because of their sexual orientation or their gender identity."
The decision was rooted in a Supreme Court ruling last year that determined that protections in the Civil Rights Act against discrimination in the workplace extended to gay and transgender people, and similar interpretations of the ruling have appeared in agencies throughout President Biden's government. His administration had conducted a sweeping effort to rescind, revise or revoke a number of Trump-era policies that rolled back transgender rights.  [NYT article] (next LGBTQ, see )
June 17

Peace Love Art Activism
Voting Rights
Arizona v. Inter Tribal Council of Arizona, No. 12-71
June 17, 2013: the US Supreme court rejected an Arizona voting law that required proof of citizenship. Justice Antonin Scalia, wrote for the majority and said a federal law requiring states to "accept and use" a federal form displaced an Arizona law. [Oyez article] (see June 25)
Legislative districts Virginia
June 17, 2019: in Virginia House of Delegates v. Bethune-Hill, the US Supreme Court decided that legislative districts in Virginia that the Court had previously said were racially gerrymandered would remain in their redrawn form.
Justice Ruth Bader Ginsburg wrote majority decision. She noted that because the entirety of state government wasn't suing to keep the fight going — the case was brought by the state's GOP-controlled House — then it was throwing the case out.
"In short, Virginia would rather stop than fight on," Ginsburg wrote. "One House of its bicameral legislature cannot alone continue the litigation against the will of its partners in the legislative process." (next VR, see May 24, 2020)
June 17

Peace Love Art Activism
Crime and Punishment
June 17, 2019: in Gamble v. United States, The US Supreme Court ruled 7 – 2 against Terance Gamble, who had claimed his prosecution for gun offenses on both the state and federal level violated the Double Jeopardy Clause.
Such double prosecutions had been condoned for years under the longstanding "separate sovereigns" exception, which the Supreme Court declined to overturn in this case. (see June 21)
June 17

Peace Love Art Activism
Environmental Issues
June 17, 2019: in Virginia Uranium, Inc. v. Warren, the US Supreme Court upheld Virginia's 37-year-old uranium mining ban. The ban had been challenged by Virginia Uranium, which had sought to mine a large uranium deposit in Pittsylvania County.
"We have long supported Virginia's decision to protect its communities from the environmental and economic risks of uranium mining," said Southern Environmental Law Center Senior Attorney Mark Sabath. "We are pleased that the Court respected that decision and recognized that it was one for Virginia to make."
SELC filed an amicus curiae, or "friend of the court," brief in the case on behalf of the Roanoke River Basin Association, Dan River Basin Association, and Piedmont Environmental Council, arguing that regulating mining has traditionally been an area of state—not federal—authority.
The mining company, backed by the Trump administration, had argued that in banning uranium mining, Virginia had interfered with the federal government's exclusive authority under the Atomic Energy Act to regulate uranium processing and radioactive waste management. The Supreme Court disagreed and affirmed a lower court's dismissal of the lawsuit. [SELC article] (see June 19)
June 17

Peace Love Art Activism
Affordable Care Act & Healthcare
June 17, 2021: in a 7 to 2 vote, the U.S. Supreme Court upheld the Affordable Care Act for the third time, leaving in place the broad provisions of the law enacted by Congress in 2010.
The opinion, written by Justice Stephen Breyer, was joined by Chief Justice John Roberts and Justices Clarence Thomas, Sonia Sotomayor, Elena Kagan, Brett Kavanaugh and Amy Coney Barrett.
Justices Samuel Alito and Neil Gorsuch dissented. They would have struck down the most popular parts of the law, including the provision barring discrimination based on preexisting medical conditions.
But the majority decision threw out the challenge to the law on the grounds that Texas and other objecting GOP-dominated states were not required to pay anything under the mandate provision and thus had no standing to bring the challenge to court.
"To have standing, a plaintiff must 'allege personal injury fairly traceable to the defendant's allegedly unlawful conduct and likely to be redressed by the requested relief,' " but "No plaintiff has shown such an injury," the court said. [NPR article] (next HC, see ; next ACA, see )
June 17

Peace Love Art Activism