June 20 Peace Love Art Activism
SEPARATION OF CHURCH AND STATE
James Madison
June 20, 1785: " in opposition to a proposal by Patrick Henry that all Virginians be taxed to support "teachers of the Christian religion." Madison argued: Who does not see that the same authority which can establish Christianity, in exclusion of all other Religions, may establish with the same ease any particular sect of Christians, in exclusion of Americans United for Separation of Church and State – 2 – all other Sects? That the same authority which can force a citizen to contribute three pence only of his property for the support of any one establishment, may force him to conform to any other establishment in all cases whatsoever?  [text via Founders Online] (see April 22, 1864)
American Legion v. American Humanist Association
June 20, 2019: in American Legion v. American Humanist Association the Supreme Court announced that a governmental display of a 40-foot-tall Latin cross as a war memorial for all veterans did not violate the Establishment Clause of the First Amendment. The opinion itself was narrow, making clear that the ruling was not an invitation for government officials to erect new religious displays.
The court concluded that the Bladensburg Cross — originally built to honor a Maryland county's World War I dead — was constitutional for a combination of reasons, including its nearly hundred-year history and the court's belief that the cross had taken on an "added secular meaning when used in World War I memorials."  [ACLU article] (see May 29, 2020)
June 20 Peace Love Art Activism
US Labor History
American Railway Union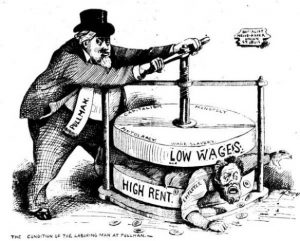 June 20, 1893: the American Railway Union (ARU) was founded in Chicago by locomotive fireman Eugene V. Debs and other railway workers. The ARU was an industrial union for railway workers, regardless of craft or service. Within a year, the ARU had 125 locals and very quickly grew to become the country's largest union. [Stanford edu article] (Labor, see June 25; Debs, see June 26, 1894)
Ford Motors/UAW
June 20, 1941: after a long and bitter struggle on the part of Henry Ford against cooperation with organized labor unions, Ford Motor Company signed its first contract with the United Automobile Workers of America and Congress of Industrial Organizations (UAW-CIO). (see June 25)
United Farm Workers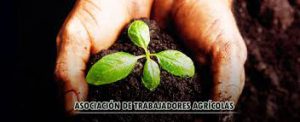 June 20, 1966: the UFW announced that the union had merged with an independent Puerto Rican farm workers union, Associacion da Trabajodores Agricolas. [UAW article] (see Aug 23)
June 20 Peace Love Art Activism
Feminism
Voting Rights
June 20, 1917: targeting the Russian envoys visiting President Wilson, Lucy Burns and Dora Lewis held a large banner in front of the White House that stated: "To the Russian envoys: We the women of America tell you that America is not a democracy. Twenty million American women are denied the right to vote. President Wilson is the chief opponent of their national enfranchisement…Tell our government it must liberate its people before it can claim free Russia as an ally."  Burns was arrested and sentenced to 3 days; again arrested in September, 1917 and sentenced to 60 days; again arrested on November 10, 1917 and sentenced to 6 months. (see July 14, 1917)
Maher v. Roe
June 20, 1977: the Supreme Court ruled in favor of the Connecticut Welfare Department, stating that state Medicaid benefits did not have to pay for abortions unless they were considered "medically necessary."  [Oyz article] (see July 9, 1977)
June 20 Peace Love Art Activism
BLACK HISTORY
Elbert Williams lynched
June 20,  1940: a group of white men led by the local sheriff and the night marshal  abducted NAACP leader Elbert Williams from his home in Brownsville, Tennessee. Three days later, Mr. Williams's lifeless and brutalized body was found in the nearby Hatchie River. He was thirty-one years old.
In the months following the lynching of Elbert Williams, up to forty more black families were permanently driven from the community under threats of violence from the white mob. African Americans who remained in Brownsville were prohibited from meeting in groups, even for church services, and two African American men were beaten to death after being arrested by the same night marshal who had helped to abduct Williams. [EJI article] (next BH & Lynching, see June 21; for expanded chronology of lynching, see also AL4)
Race Riots
June 20, 1943: the Detroit Race Riot broke out and lasted for three days before Federal troops regained control. The rioting between blacks and whites began on Belle Isle and continued until June 22, killing 34, wounding 433, and destroying property valued at $2 million. [images] (see August 1, 1943)
"Freedom Summer"
June 20, 1964: first "Freedom Summer" volunteers arrived in Mississippi. (BH, see June 21; Voting Rights, see March 7, 1966)
Muhammad Ali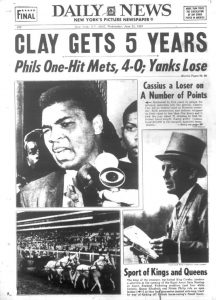 June 20, 1967: Ali found guilty of refusing induction into the armed forces by the US Justice Department. He was sentenced to five years in prison and fined $10,000—the maximum penalties. He was stripped of his title by the boxing association and effectively banned from boxing. (Ali, see April 1968; Vietnam, see June 30)
Trayvon Martin Shooting
June 20, 2013:  six women, all but one of them white, will decide whether Neighborhood Watch volunteer George Zimmerman murdered 17-year-old Trayvon Martin. (BH, see June 25, TMS, see June 23)
Michael Brown
June 20, 2017: Judge E. Richard Webber of the Eastern District of Missouri approved a settlement in the lawsuit brought by the family of Michael Brown against Officer Darren Wilson who fatally shot Brown in Ferguson, Mo., ending the legal chapter of a case that sparked national outrage over the police's treatment of black people.
Mr. Brown, who was 18 and black, was unarmed when he was shot three years ago by Wilson, who said that Mr. Brown had attacked him and charged toward him when he fired the fatal shots. Some witnesses said that Mr. Brown had his hands up, but both federal and state prosecutors questioned that narrative and determined that there was not enough evidence to charge Mr. Wilson, who is white, criminally.
Webber sealed the details of the settlement, which also named the city of Ferguson and the former police chief, Thomas Jackson. The amount would be less than $3 million, according to a person familiar with the details of the case, who spoke on the condition of anonymity because no one is allowed to speak about the particulars of the case. Three million dollars is the most the city can pay under its insurance, according to The St. Louis Post-Dispatch. (see June 26)
June 20 Peace Love Art Activism
Cultural Milestone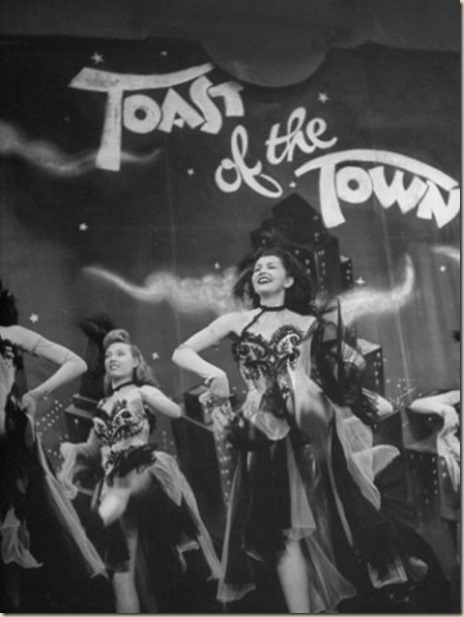 June 20, 1948: Toast Of The Town, which would later be called The Ed Sullivan Show, premiered on CBS-TV. The first show was produced on a budget of $1,375. Only $375 was allocated for talent and $200 of that was shared by the young stars of that night's program, Dean Martin and Jerry Lewis. (see March 8, 1950)
June 20 Peace Love Art Activism
The Cold War
Nuclear/Chemical News
June 20, 1963: to lessen the threat of an accidental nuclear war, the US and the Soviet Union agreed to establish a "hot line" communication system between the two nations. The agreement was a small step in reducing tensions between the United States and the USSR following the October 1962 Missile Crisis in Cuba, which had brought the two nations to the brink of nuclear war. (CW, see June 26; NN, see Aug 5)
Dissolution of Yugoslavia
June 20, 1999: as the last of 40,000 Yugoslav troops left Kosovo, NATO declared a formal end to its bombing campaign against Yugoslavia. (see February 23, 2001)
June 20 Peace Love Art Activism
LGBTQ
Daughters of Bilitis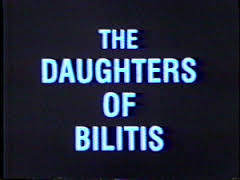 June 20, 1964: at a conference sponsored by the Daughters of Bilitis, the  first national Lesbian rights organization, Dr. Wesley Pomeroy, co-author of the two famous Kinsey reports on male and female sexual behavior, and another doctor challenged the idea that homosexuality was a disease. About 100 people, male and female, attended the event at the Barbizon Plaza. A planned panel discussion on the topic was scheduled to be on the local ABC affiliate's Les Crane television show but was cancelled, with no reason given. [LGBTQ weekly article] (see April 17, 1965)
Exodus International
June 20, 2013: for 37 years, Exodus International maintained that gay men and lesbians could change their sexual orientation through prayer and psychotherapy. But on the opening night of the group's 38th annual conference it announced that the organization would disband, amid growing skepticism among its top officials and board members that sexual attractions can be changed. Alan Chambers, president of Exodus International, said the group had decided that it was doing more harm than good and needed to close down. [CNN article] (see July 29)
Gender transitions
June 20, 2023: Judge James M. Moody Jr. of Federal District Court in Little Rock, Arkansas  struck down the state's law forbidding medical treatments for children and teenagers seeking gender transitions, blocking what had been the first in a wave of such measures championed by conservative lawmakers across the country.
The case had been closely watched as an important test of whether bans or severe restrictions on transition care for minors, which have since been enacted by 19 other states, could withstand legal challenges being brought by activists and civil liberties groups. It is the first ruling to broadly block such a ban for an entire state, though judges have intervened to temporarily delay similar laws from going into effect.
In his 80-page ruling, Moody said the law both discriminated against transgender people and violated the constitutional rights of doctors. He also said that the state of Arkansas had failed to substantially prove a number of its claims, including that the care was experimental or carelessly prescribed to teenagers.
"Rather than protecting children or safeguarding medical ethics, the evidence showed that the prohibited medical care improves the mental health and well-being of patients and that by prohibiting it, the state undermined the interests it claims to be advancing," wrote Moody. [NYT article]
Housing Discrimination
June 20, 2023:  the Supreme Court declined to hear an appeal from a Christian college in Missouri that sued the Biden administration over its decision to shield transgender people from housing discrimination.
At issue was a 2021 memo from the Department of Housing and Urban Development that interpreted a federal anti-discrimination law as protecting transgender individuals. The College of the Ozarks claimed that the guidance conflicted with its ability to make housing assignments for students on the basis of sex assigned at birth. [The Hill article] (next LGBTQ+, see June 26)
June 20 Peace Love Art Activism
The Beatles & Vietnam
June 20, 1966: Capitol Records released the "Yesterday…and Today" album, but refused to keep the original cover of the Beatles sitting in butcher smocks and holding baby doll parts. John Lennon's response was that the cover "was a relevant as Vietnam." (see Yesterday for expanded story; next Beatles, see June 25; Vietnam, see June 29)
The [bumpy] Road to Bethel
June 20 – 22, 1969: Newport '69 Festival held Northridge, CA. On Sunday at the festival which attracted approximately 60,000 paid admissions, police attempted to break up a small group who had tried to rush the gates. Thousands of sympathizers started throwing bottles and rocks at the police. 165 arrested. 45 charged with assaulting an officer. 90 arrested for drug-related offenses. 402 injuries.
The Times Herald Record reported the incident as a "battle" and referred to alleged charges of "attempted  murder and assault with a deadly weapon." (see Chronology for expanded story; see Newport for expanded story)
Jimi Hendrix
June 20, 1969: Hendrix earned the largest paycheck (to that time) for a single show when he earned $125,000 for a single set at the Newport '69 Festival. (see January 28, 1970)
June 20 – 22, 1969: the Newport '69 Festival was the 2nd year for the festival, with the first, the Newport Pop Festival being held in Costa Mesa, CA. The 1969 festival was held at Devonshire Downs in Northridge, CA. Attended by an estimated 200,000 fans, the festival was the largest pop concert up to that time and is considered the more famous of the two Newport Pop Festivals, possibly because of the appearance of the Jimi Hendrix Experience, which got top billing at the venue. Hendrix was the headline act for the Friday night opening, but he played so poorly – supposedly from an LSD-laced drink – that he returned to the stage on Sunday. His Sunday performance with Buddy Miles, Eric Burdon, and several others lasted more than two hours. (see June 21)
June 20 Peace Love Art Activism
Fourth Amendment
Smith v. Maryland
June 20,1979: the US Supreme Court ruled that the installation of a "pen register" was not a violation of the Fourth Amendment prohibition on unreasonable searches and seizures. A pen register is a term for an electronic device that records the phone numbers of all calls made from a telephone number.
Pen registers represent an older technology, as the issue in the surveillance communications now focuses on "metadata" analyses of internet traffic. Metadata records the address destination of emails without recording the content of the messages. Smith became extremely important in 2013, as the U.S. government used it to justify the spying policies of the National Security Agency (NSA). [Oyez article] (see January 15, 1985)
Florida v. Bostick
June 20, 1991: the US Supreme court overturned a per se rule imposed by the Florida Supreme Court ruling that held consensual searches of passengers on buses were always unreasonable. The US Court ruled that the fact that the search takes place on a bus is one factor in determining whether a suspect feels free to decline the search and walk away from the officers. [Justia article] (see June 26, 1995)
June 20 Peace Love Art Activism
Dissolution of Yugoslavia
June 20, 1999: as the last of 40,000 Yugoslav troops left Kosovo, NATO declared a formal end to its bombing campaign against Yugoslavia. (see DoY for expanded chronology)
ADA
DEATH PENALTY
June 20, 2002: in Atkins v. Virginia, the US Supreme Court ruled 6-3 that executing mentally retarded individuals violated the Eighth Amendment's ban on cruel and unusual punishments. [Cornell law article]  (ADA, see May 17, 2004; DP, see June 24)
June 20 Peace Love Art Activism
Iraq War II
June 20, 2006:  the Iraqi National Security Adviser wrote that U.S. troops should be out of Iraq by the end of 2007. (see July 3)
June 20 Peace Love Art Activism
Sexual Abuse of Children
June 20, 2018: the Vatican removed Cardinal Theodore E. McCarrick, a former archbishop of Washington and a prominent Roman Catholic voice in international and public policy, from ministry after an investigation found credible allegations that he sexually abused a teenager 47 years ago while serving as a priest in New York. The New York Archdiocese said in a statement that the Vatican was informed and involved in the investigation into Cardinal McCarrick, and that the cardinal had ceased his public ministry "at the direction of Pope Francis." [NYT article] (next SAoC, see Aug 14; McCarrick, see Aug 26)
June 20 Peace Love Art Activism
Immigration History
June 20, 2018: President Trump caved to enormous political pressure and signed an executive order that ended the separation of families by indefinitely detaining parents and children together at the border.
"We're going to have strong, very strong borders but we are going to keep the families together," Mr. Trump said as he signed the order at the Resolute Desk in the Oval Office. "I didn't like the sight or the feeling of families being separated."
The order said that officials would continue to criminally prosecute everyone who crosses the border illegally, but would seek to find or build facilities that can hold families — parents and children together — instead of separating them while their legal cases are considered by the courts. (see June 25)
June 20 Peace Love Art Activism
Cannabis
June 20, 2018: the Canadian Senate voted 52 – 29 on a bill to legalize recreational marijuana use making Canada only the second country in the world — and the first G7 nation — to implement legislation to permit a nationwide marijuana market.
The act to legalize the recreational use of weed was first introduced on April 13, 2017, and was later passed at the House of Commons in November. The Senate passage of the bill was the final hurdle in the process.
Prime Minister Tredeau said that the first date for legal sales would be on October 17 in order to give the Provences time to prepare for the legalization. (see June 26 or see CCC for expanded cannabis chronology)
June 20 Peace Love Art Activism