June Peace Love Art Activism
As with previous months, there are events for which I cannot find a specific date. If anyone can document an exact date for the events listed below,  please comment or email.
Anarchism in the US
Emma Goldman
June 1925: discouraged by the public response to her lectures on Russia, Goldman focused on earning money by writing a new series of lectures on drama. (see Goldman for expanded chronology)
June Peace Love Art Activism
Vietnam
Ho Chi Minh slips out of France
In June 1923: though the French government had had rescinded Ho Chi Minh's passport to keep him under surveillance, he managed to slip out of the country disguised as a Chinese businessman and went to Moscow.
Revolutionary Youth League
In 1925: Nguyen Ai Quoc, now Ho Chi Minh ("He who enlightens"), traveled to China where he formed the Thanh Nien Cach Menh Dong Chi Hoi ("Revolutionary Youth League"), later known simply as Thanh Nien ("Youth"), an organization composed of Vietnamese exiles living in China and dedicated to revolution in Vietnam. As the Than Nien steadily grew in size, the organization began to establish connections with other Vietnamese nationalist and revolutionary groups residing in Vietnam. [book reference]
Ho Chi Minh leaves China
In 1927: Ho Chi Minh forced to leave China because Chaing Kai-shek, the leader of the Nationalist Party, instituted a crackdown on left-wing radicals, imprisoning and executing hundreds of communists and labor activists. Ho fled to the Soviet Union. He spent the next few years based in Russia, but made frequent trips to China to recruit members for Thanh Nien.
Ho Chi Minh arrested
In 1931: British authorities arrested Ho Chi Minh in Hong Kong for his involvement in revolutionary activities. The British imprisoned him for two years. After he was released, Ho returned to Moscow where he would remain until 1938.
Japanese invade Vietnam
In early 1940: to hinder China from getting war supplies Japanese  troops invaded areas of Vietnam. [ipfs article](see Sept 22)
Pentagon Papers

 
June 1967:  Secretary of Defense Robert McNamara assembled a team of analysts (many of whom previously worked for RAND, including Ellsberg), headed by Leslie Gelb and Morton Halperin to draft a full history of U.S. political involvement in Vietnam. The report was titled "History of U.S. Decision-making in Vietnam, 1945-68" and was finished in late 1968. By then, McNamara has resigned as secretary of defense and the study was never officially distributed or acted upon. (see DE/PP for expanded story)
June Peace Love Art Activism
Black History
Scottsboro Nine
June 1938: The Alabama Supreme Court upheld the death sentence for Clarence Norris.
June 1946: Ozie Powell paroled. (see SB for expanded story)
Greensboro sit-ins continue
June 1960: When N.C. A&T and Bennett College students left Greensboro for the summer, Dudley High School students took up the charge. William Thomas led the students as the protests expanded to Meyers and Walgreens.  (BH, see July 11; TGF, see July 21)
1921 Tulsa Race Riot Reconciliation Act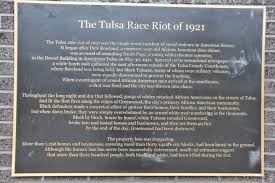 The sound clip is Emory Associate Professor of African American Studies, Carol Anderson, discussing the Tulsa attack. From "THE HIDDEN HISTORY OF THE QUEST FOR CIVIL RIGHTS".
June 2001: the Oklahoma state legislature passed the "1921 Tulsa Race Riot Reconciliation Act." While falling short of the Commission's recommendations, it provided for the following:
More than 300 college scholarships for descendants of Greenwood residents;

Creation of a memorial to those who died in the riot, which was dedicated on October 27, 2010; and

Economic development in Greenwood.
(BH, see July 17; RR, see April 28, 2015 )
June Peace Love Art Activism
Nuclear/Chemical News
Reflex Alert
June 1952:  the Strategic Air Command began Reflex Alert deployments of long-range nuclear bombers to overseas bases like Nouasseur Air Base in French Morocco, placing them within unrefueled striking range of Moscow. (see July 5)
June Peace Love Art Activism
Ornette Coleman
June, 1960: Ornette Coleman released "Change of the Century" album.
Ken Kesey
June 1961: Ken Kesey finished writing One Flew Over the Coocoo's Nest and moved from California to his home in Oregon.
Kesey, at the instigation of Perry Lane neighbor and Stanford psychology graduate student, Vik Lovell (heretofore acquainted with Richard Alpert and Allen Ginsberg) had previously volunteered to take part in a CIA-financed study under the aegis of Project MKULTRA at the Menlo Park Veterans Hospital, where he worked as a night aide. The project had studied the effects of psychoactive drugs, particularly LSD, psilocybin, mescaline, cocaine, AMT, and DMT on people]
Kesey wrote many detailed accounts of his experiences with these drugs, both during the study and in the years of private experimentation that followed. Kesey's role as a medical guinea pig, as well as his stint working at the state veterans' hospital (where he had access to the cabinet where they kept LSD), inspired him to write One Flew Over the Cuckoo's Nest. In 1962  Congress passed new drug safety regulations and the FDA designated LSD an experimental drug and restricted research.
LSD
In 1962: Congress will passed new drug safety regulations and the FDA designated LSD an experimental drug and restricted research. (see Feb 1)
Del Shannon
June, 1963: Del Shannon released his cover of "From Me to You." Shannon's version entered the Billboard Hot 100 on June 29 becoming the first Lennon–McCartney composition to make the American charts. It spent four weeks on the chart and peaked at number 77. It was even more successful in Chicago where it reached 15 on the WLS "Silver Dollar Survey" (see August 3, 1963)
Future Woodstock Performers
June 1966: Incredible String Band (Robin Williamson, age 22 , and Mike Heron, age 22 ) released first album, The Incredible String Band. (see In July)
News Music/Pete Seeger
June 1966:  released Bring 'em Home. (Vietnam, see June 4; NM, see June 27)
Ken Kesey jailed
June 1967: Ken Kesey began serving 6 months on work farm for marijuana conviction. (see July 17)
The Association
June 1967: The Association released their third album, Insight Out which contained the anti-war song," Requiem for the Masses." (see June 20)
Crosby, Stills, Nash, and Young
June 1970: Crosby, Stills, Nash, and Young released Young's song, "Ohio" Later, Young wrote: "It's still hard to believe I had to write this song. It's ironic that I capitalized on the death of these American students. Probably the most important lesson ever learned at an American place of learning." (see June 9)
June Peace Love Art Activism
Sexual Abuse of Children
Early indication of Church and sexual abuse
In June 1985 journalist Jason Berry wrote a nationwide survey regarding the Catholic Church and sexual abuse for the National Catholic Reporter, drawing the secular media's attention to it. (see June 17)
Sacramento Diocese settles
June 2005: The Roman Catholic Diocese of Sacramento, California, agrees to pay $35m to 33 victims. (see in August)
June Peace Love Art Activism
CLINTON IMPEACHMENT
June 1995: Monica Lewinsky, 21, came to the White House as an unpaid intern in the office of Chief of Staff Leon Panetta. (see CI for expanded story)
June Peace Love Art Activism
Affordable Care Act
In June 2017: the US health department posted 23 video testimonials on YouTube from people who said they had been "burdened by Obamacare," including families, health care professionals and small business owners. [NYT article] (see Aug 31)
June Peace Love Art Activism