August 3 Music et al
Cavern Club
August 3, 1963, The Beatles performed at The Cavern Club for the final time. [Beatles Bible site article] (see Sept 16)
August 3 Music et al
Dylan/Baez
August 3, 1963: Dylan and Joan Baez, a couple, begin a tour together. She is the headline name, but Dylan is the star. The tour provided a huge boost to Dylan's career.
That same summer, manager Albert Grossman bought a house in Bearsville, NY near Woodstock. He converted space above the barn as a guest room for Dylan. Both he and Baez will be frequent visitors. (see Aug 17)
So Much In Love
August 3 – 9, 1963,  "So Much In Love" by The Tymes #1 on the Billboard Hot 100.
August 3 Music et al
August 3 & 4, 1968 – The first Newport Pop Festival started at the Orange County Fairgrounds in Costa Mesa, California. It is believed to have been the first pop music concert attended by more than 100,000 paying concertgoers.
Doors
August 3 – 16, 1968: ""Hello, I Love You" by the Doors #1 on the Billboard Hot 100.
August 3 Music et al
Bumpy Road to Bethel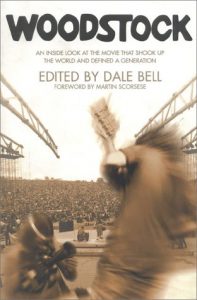 August 3, 1969:  from Dale Bell's book Woodstock (quoting John Roberts): "Over the course of the spring and summer we had gone to several meetings with film makers like Pennebaker and the Maysles Brothers, and they had all expressed interest in making our movie. But talks had languished and then died when it became clear that we would have to finance their efforts ourselves. Bob Maurice and Mike Wadleigh had been latecomers to this process. I had seen some of Wadleigh's work and thought it to be original and clever, but noting I had seen altered my fundamental view that financing a documentary was a sane use of my vanishing resources. 
Sunday, August 3rd, 1969 was turning into another typical day at the office. …Around noon I decided to take a break and go someplace where the phones wouldn't ring with Woodstock problems. I walked down to my dad's apartment in mid-town. …The phone rang. It was Bob Maurice. …I said "What's on your mind?" "About 90 grand," he said. "That's what it will take for you to own this movie." I lectured him patiently on the economics of documentaries, concluding with a polite but firm refusal. "You'll have to get it somewhere else, Bob, I'm pretty much tapped.
  "…a week later…" (film, see Aug 10)
Elliot Tiber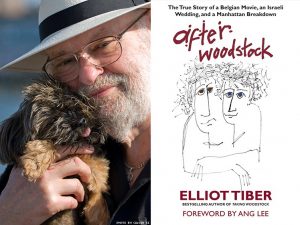 August 3, 2016: Elliot Tiber died in Boca Raton, Fla. from complications of a stroke. Tiber had helped introduce Woodstock Ventures to the Bethel area when he found out that Wallkill had kicked out the festival. (NYT obit) (see Chronology for expanded Woodstock story)
August 3 Music et al