May 31 Music et al
Jimi Hendrix enlists
May 31, 1961: Hendrix (19 years old) enlisted in the Army after  being caught for a second time riding in stolen cars and given a choice between spending two years in prison or joining the Army. After completing basic training, he was assigned to the 101st Airborne Division and stationed in Fort Campbell, Kentucky. (see Hendrix for expanded military chronology)
May 31 Music et al
Jimi Hendrix discharged
May 31, 1962: paperwork was filled recommending a discharge for Hendrix. (see June 29)
May 31 Music et al
White album begins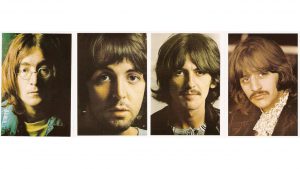 May 31, 1968: from the Beatles Bible: While the precise date is unknown,towards the end of May 1968 The Beatles met at Kinfauns, George Harrison's bungalow in Esher, Surrey. There they recorded demo versions of a number of songs written in India, 19 of which later appeared on the White Album.
The 27 songs believed they recorded the songs on Harrison's Ampex four-track reel-to-reel tape recorder. They grouped them mostly grouped together by the composer of each song, although John Lennon's songs were more scattered across the day.
Sessions will span 4+ months, ending on Oct 14. (see July 17)
May 31 Music et al
Timothy Leary dies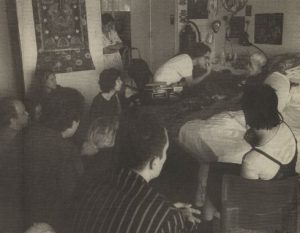 May 31, 1996: Timothy Leary died. From Find a Death dot com: In 1995, he was diagnosed with terminal prostate cancer. I was speaking to Rocky Horror actor Barry Bostwick a couple of weeks ago. As I do.  He had prostate cancer, and was cured. However, he still goes in for checkups all the time, and could not emphasize enough the importance of getting checked. Especially men in their early 40s. So take it from Brad, do it guys.
Timothy's god daughter was shoplifter Winona Ryder. She supposedly moved in with him a couple of weeks before he died. It is said that she loved him deeply, and the two were very close.
On May 31, 1996 – Leary was in bed and everyone was waiting for him to die.  Suddenly he sat up and asked, "Why not? Why not? Why not?" It was 12:44 a.m., and the 75 year old died. About 20 friends, his stepson Zach, and his ex-wife Rosemary Woodruff Leary were with him. Timothy made sure that the entire event was videotaped. (see November 10, 2001)
May 31 Music et al