July 1 Music et al
Fear of Rock
July 1, 1956,: Elvis was scheduled to appear on the Steve Allen Show, but Allen was nervous about Elvis's controversial style. "We want to do a show the whole family can watch and enjoy and we always do."
So Allen had Elvis dress in a tuxedo sing his hit song "Hound Dog" to an actual basset hound. (see Sept 9)
July 1

Music et al
Windy
July 1 – 28, 1967: "Windy" by the Association is #1 on the Billboard Hot 100.
Sgt Pepper's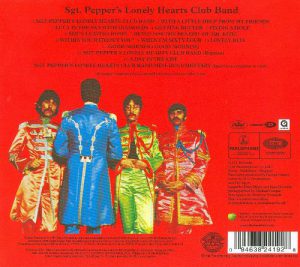 July 1, 1967 – October 13, 1967: Sgt Pepper's Lonely Heart Club Band  Billboard #1 album. (see July 24)
Future Woodstock Performers
July 1, 1968:The Band released its first album, Music From Big Pink. Rick Danko, age 26; Robbie Robertson, age 25; Levon Helm, age 28; Richard Manuel, age 25; Garth Hudson, age 31)
Abbey Road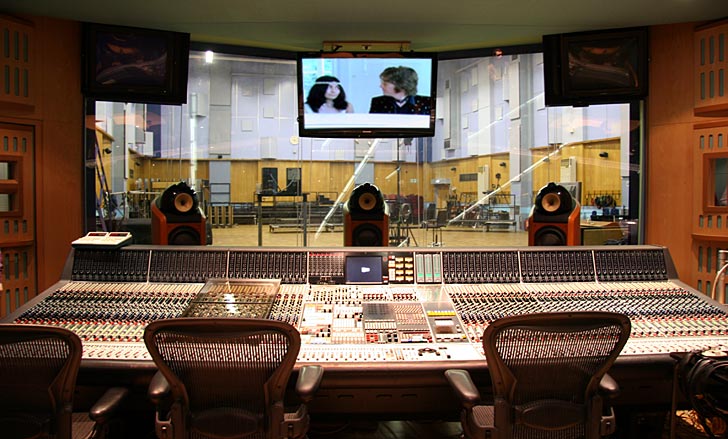 July 1, 1969, The Beatles began recording the Abbey Road album.
That same day, John Lennon crashed his car in Scotland. From Beatles Bible: While holidaying in Scotland with Yoko Ono, her daughter Kyoko and his son Julian, John Lennon crashed his white British Leyland Austin Maxi car in Golspie in the Highlands.
Lennon was a notoriously bad driver who had rarely been behind the wheel since passing his test in 1965. He was poor at navigating roads and often failed to notice other traffic.
The roads around Golspie were narrow. The weather was poor, and Lennon panicked after spotting a foreign tourist driving towards him. Lennon lost control of his Austin Maxi, driving it into a roadside ditch. He, Ono and Kyoko sustained cuts to the face and Ono's back was injured.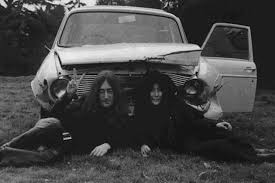 They were taken to Golspie's Lawson Memorial Hospital where Lennon was given 17 facial stitches, Ono 14 in her forehead, and Kyoko, four. (see August 20)
"Imagine"
July 1, 1971: John Lennon recorded "Imagine." From Beatles Bible: Lennon's second solo album was his greatest commercial success. On it he tempered some of the more abrasive and confrontational elements of its predecessor, John Lennon/Plastic Ono Band, offering instead a more conventional pop collection that contains some of his best-loved songs. (see August)
July 1

Music et al