April Peace Love Art Activism
I try to be precise and factual with my the many events I attach to a date, but sometimes the best I can find is that something occurred in a month. Such are today's entries. All the following happened in some past April. If you have the actual date, please let me know.
April Peace Love Art Activism
BLACK HISTORY
Dred Scott
In April 1838: the Scotts joined Dr & Mrs Emerson in Louisiana. When the Scotts arrived in Louisiana they might have sued for their freedom in that state. For more than twenty years Louisiana courts had upheld the freedom claims of slaves who had lived in free jurisdictions. Had the Scotts claimed their freedom in Louisiana in 1838, theirs would have been an open-and-shut case. But, once again, they did not seek their freedom. It is likely that they simply had no knowledge that the Louisiana courts routinely freed slaves who had lived in free jurisdictions. (BH, see September 3, 1838; see Scotts for expanded story) 
School Desegregation
In April 1850: the Massachusetts Supreme Judicial Court issued its ruling in Roberts v. Boston regarding Sarah Roberts, a black child. Chief Justice Shaw decided the case on narrow legal groups, ruling in favor of the right of the school committee to set education policy as it saw fit. Shaw could find no constitutional reason for abolishing Black schools. Boston's schools would remain segregated.  (see Sarah for expanded story)(BH, see Sept 18; SD, see April 28, 1855)
Leonidas C Dyer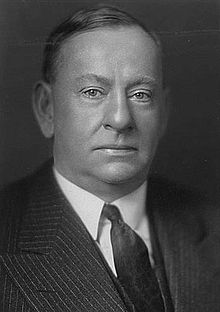 In April 1918: Congressman Leonidas C. Dyer (R-Missouri) introduced an anti-lynching bill in the House of Representatives, based on a bill drafted by NAACP founder Albert E. Pillsbury in 1901. The bill called for the prosecution of lynchers in federal court. State officials who failed to protect lynching victims or prosecute lynchers could face five years in prison and a $5,000 fine. The victim's heirs could recover up to $10,000 from the county where the crime occurred. (Bio Guide dot Congress bio) (next BH & Lynching, see May 18; next Dyer bill, see October 20, 1921; for expanded chronology, see American Lynching 2)
Aurelia Browder
In April 1955:  police arrested Aurelia Browder (36 years old) for refusing to give up her bus seat to a white rider in Montgomery, AL. She will be the lead plaintiff in the Browder v. Gayle action lawsuit.  (1998 Washington Post article) (BH, see May 7; Feminism, see Oct 21; B v G, see February 1, 1956; see Boycott for expanded )
Muhammad Ali
In April 1968: Esquire magazine's cover portrayed Muhammad Ali as a martyr akin to St Sebastian. Kurt Andersen, host of NPR's Studio 360, stated that "George Lois's covers for Esquire in the 60s are classic. His April 1968 image of Muhammad Ali to dramatize the boxer's persecution for his personal beliefs, is the greatest magazine cover ever created, making a political statement without being grim or stupid or predicable." (BH, see Apr 3; Ali, see, April 6, 1969) (see Passion of Muhammad Ali for expanded story)
Nathan Bedford Forrest Rangers
In April 1973: the Pontiac, Michigan school bus bomb case came to trial with Robert Miles, Wallace Fruit, Alex Distel, Dennis Ramsey, and Raymond Quirk as defendants. The government's star witness, Jerome Lauinger, a Pontiac fireman and licensed gun dealer, told the court that he had infiltrated "Unit 5" of the KKK on behalf of the FBI some three-and-a-half years earlier. He reported that the KKK had a military arm called the "Nathan Bedford Forrest Rangers" and that he was a member of it as well. (BH, see Apr 10; SD, see "In May")
Rodney King
In April 2012: King's autobiography, "The Riot Within: My Journey from Rebellion to Redemption. Learning How We Can All Get Along" published. (see June 17, 2012)
April Peace Love Art Activism
Feminism & Voting Rights
National Woman Suffrage Association
In April 1869, : Elizabeth Cady Stanton and Susan B. Anthony found the National Woman Suffrage Association to campaign for women's right to vote. (see Dec 10)
Congressional Union for Woman Suffrage
In April 1913:  Alice Paul and Lucy Burns founded the Congressional Union for Woman Suffrage (CU), which later became the National Woman's Party. The NWP put its priority on the passage of a constitutional amendment ensuring women's suffrage. (Crusade for the Vote dot org article) (see July 31)
Woman's Peace Party
In April 1915: opposed to the War, Woman's Peace Party representatives Jane Addams and Emily G Balch attended the International Congress of Women at The Hague in the Netherlands. The meeting was significant for its founding of the Women's International League for Peace and Freedom. (see Oct 23)
April Peace Love Art Activism
Vietnam
In April 1943: U.S. Navy Commodore Milton E. Miles, stationed in Chungking, China proposed that the US parachute twenty Office of Strategic Services (OSS) into the Central Highlands of Vietnam to organize guerrilla bands among the highland peoples to oppose the Japanese forces. The plan was approved, but never implemented. The United States, however, established a network of Vietnamese and French colonials for intelligence and espionage. (valor dot military times article) (see January 24, 1944)
Increased Air Power
April – June, 1964: the US massively reinforced its air power in Southeast Asia. Two aircraft carriers arrived off the Vietnamese coast prompted by a North Vietnamese offensive in Laos. (see Apr 25)
Increased troop strength
In April, 1965: 25,000 U.S. troops stationed in Vietnam (see Apr 3)
543,000 US troops
In April 1969: 543,000 US troops in Vietnam. 33,641 Americans have been killed, a greater total than the Korean War. (see Apr 2)
Sons and Daughters In Touch
Spring 2003: Sons and Daughters In Touch led an historic two week journey to Vietnam. Guided by Vietnam combat veterans and nurses who served in the war, more than 50 Gold Star 'sons and daughters' were able to stand in the precise location where their fathers were lost. While in Vietnam, the SDIT delegation also visited Ho Chi Minh City, the Mekong Delta, Cu Chi, Da Nang, Quang Tri, Khe San, China Beach, Hue City and Hanoi. (see August 20, 2009)
April Peace Love Art Activism
LGBTQ
Dale Jennings
In spring 1952: Dale Jennings, a member of the Mattachine Society, arrested for allegedly soliciting a police officer.
American Psychiatric Association
In April 1952: the American Psychiatric Association listed homosexuality as a sociopathic personality disturbance in its first publication of the Diagnostic and Statistical Manual of Mental Disorders. Immediately following the manual's release, many professionals in medicine, mental health and social sciences criticized the categorization due to lack of empirical and scientific data. (see June 23, 1952)
April Peace Love Art Activism
Cold War
Committee for a Sane Nuclear Policy
In April 1957: the escalating nuclear arms race of the late 1950s led Norman Cousins, editor of the Saturday Review, along with Clarence Pickett of the American Society of Friends (Quakers), to found the National Committee for a Sane Nuclear Policy (SANE). (Red, see May 2; Nuclear, see Apr 29)
Cuban Missile Crisis
In April 1962: U.S. Jupiter missiles in Turkey became operational. All positions were reported "ready and manned" by U.S. personnel. (next Cold War, see Apr 14; see Cuban Missile Crisis for expanded story)
April Peace Love Art Activism
Ray Charles
In April 1962: Ray Charles successfully combined country music with soul and crosses into the pop realm with the album "Modern Sounds In Country & Western Music" – the #1 album of 1962.
LSD
In April, 1966: Sandoz Pharmaceutical recalled the LSD it had previously distributed and withdrew its sponsorship for work with LSD. (see September 1966)
Future Woodstock Performers
In April 1967: Country Joe (age 25 ) and the Fish released first album, Electric Music for the Mind and Body.
Ken Kesey
In April 1967: Ken Kesey re-tried. Hung jury. Pled guilty to a lesser charge. Given 6 months on work farm. (see June 1967)
The Road to Bethel
In April 1969: Allan Mann met with Elliiot Tibor who offered a barn for a theater from free if Mann would rent a nearby 6-room Victorian for the summer for $800. Paul Johnson, a friend of Mann, agreed to put the down payment of $200 for the house in exchange for a room there for the summer. [keep in mind, this agreement was made before Wallkill evicted the festival. (see Chronology for full list of dates)
April Peace Love Art Activism
STUDENT ACTIVISM
"People's Park"
In April, 1969: UC Berkeley students with local residents began to build a "People's Park" on college-owned land that had remained unused despite plans to build a park and sports field. (2017 Rolling Stone magazine article)  (see Apr 9)
April Peace Love Art Activism
SEPARATION OF CHURCH AND STATE
In April 1995: the "Does" filed suit against Santa Fe Independent School District (TX) in the Federal District Court for the Southern District of Texas. For some time prior to the onset of this litigation, the "Does' believed that SFISD was pursuing policies that were in contravention of the Establishment Clause, mainly because for an undisclosed period of time leading up to and including the 1992-93 and 1993-94 school years, SFISD allowed students to read overtly Christian prayers from the stage at graduation ceremonies, and over the public address system at home football games. The "Does" demanded prospective injunctive and declaratory relief in addition to money damages. (see June 25, 1997)
April Peace Love Art Activism
CLINTON IMPEACHMENT
In April 1996: then-Deputy White House Chief of Staff Evelyn Lieberman transfered Lewinsky to a job as an assistant to Pentagon spokesman Ken Bacon. Lieberman told The New York Times the move was due to "inappropriate and immature behavior" and inattention to work. At the Pentagon, Lewinsky met Linda Tripp, a career government worker. (see Clinton for expanded story)
April Peace Love Art Activism
Sexual Abuse of Children
Boston Archdiocese
In April 2003:  the Boston Archdiocese avoided bankruptcy by agreeing to sell land and buildings for over $100m to fund legal settlements to more than 500 abuse victims. (see May 3)
April Peace Love Art Activism