September Music et al
Ornette Coleman
In September 1961: Free Jazz by Ornette Coleman released. According to the Internet site, allmusic: As jazz's first extended, continuous free improvisation LP, Free Jazz practically defies superlatives in its historical importance. Ornette Coleman's music had already been tagged "free," but this album took the term to a whole new level. Aside from a predetermined order of featured soloists and several brief transition signals cued by Coleman, the entire piece was created spontaneously, right on the spot.
September Music et al
News Music
Bob Dylan & The Road to Bethel
In September 1962:  Dylan wrote A Hard Rain's A-Gonna Fall in the basement of the Village Gate, in a small apartment occupied by Chip Monck, later to become one of the most sought-after lighting directors in rock music and a voice associated with the Woodstock Festival. (Dylan, see  Dec 14; see Woodstock, Chronology for expanded story)
Janis Ian
In September 1966: Society's Child released. Recorded in 1965, 15-year-old Janis Ian's song about teenage interracial romance was daring even in an age of openness. She was criticized by both conservatives because of the song's topic and by folk musicians because of the song's use of drums and harpsichord. [2009 NPR story] (see Sept 10)
2009 interview with Ian
September Music et al
Beatles
In September 1966: George Harrison went to India for 6 weeks to study sitar with Ravi Shankar (see Sept 10)
September Music et al
Arlo Guthrie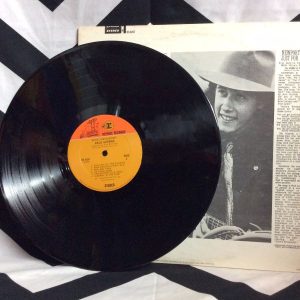 In September 1967: Arlo Guthrie (age 20) released first album, Alice's Restaurant. 
Lindsay Planer in All Music talks about the album's songs that are "uniformly outstanding, yet astoundingly overlooked,(see "in October")
September Music et al
Rock Against Racism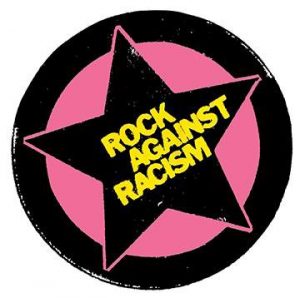 In September 1976: Rock Against Racism (RAR) founded by Red Saunders, Roger Huddle and others in the United Kingdom as a response to an increase in racial conflict and the growth of white nationalist groups such as the National Front. The campaign involved pop, rock, punk rock and reggae musicians staging concerts with an anti-racist theme, in order to discourage young people from embracing racist views. David Widgery, active with the RAR, wrote, "We want Rebel music, street music, music that breaks down people's fear of one another. Crisis music. Now music. Music that knows who the real enemy is."
September Music et al