Activist Arlo Davy Guthrie
A happy birthday

 (

or

 a

 belated happy birthday)
June or July?
Sources agree on the year, 1947. Sources agree on the date: the 10th. Sources disagree on the month: June or July. The majority say July, so here we are.
Arlo's page only uses the year. I suppose once one approaches their eighth decade, a month really doesn't matter.
Arlo's site says, "Arlo is the eldest son of Marjorie Mazia Guthrie, a professional dancer with the Martha Graham Company and founder of The Committee to Combat Huntington's Disease, and America's most beloved singer/writer/philosopher/artist Woody Guthrie."
Growing up the child of American icons has both its pros and cons. A pro: name recognition from the start. A con: name recognition from the start.
Many Americans associated the name Guthrie with Communism at a time when the Cold War to defeat the Red Menace was still at its height.
Activist Arlo Davy Guthrie
Woody's Friends
Friends of his father, Woody, friends like Pete Seeger, Ronnie Gilbert, Fred Hellerman and Lee Hays (The Weavers), Leadbelly, Cisco Houston, Ramblin' Jack Elliott, Sonny Terry and Brownie McGhee were part of Arlo's early life.
Arlo was also one of the many young artists who gravitated to Greenwich Village's folk scene.
Activist Arlo Davy Guthrie
Alice's Restaurant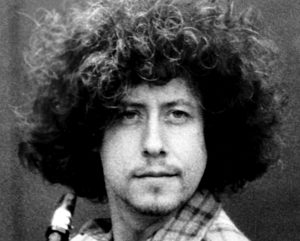 For many, myself included, our first encounter with Arlo Guthrie was hearing "Alice's Restaurant." It came at a perfect time: anti-Vietnam War fervor peaking, anti-Establishment in tone, and simply a great story.
For many of those same listeners, Thanksgiving has meant listening again to Arlo's masterpiece as much as watching the Detroit Lions play.
The song also likely played a big part in his invitation to the Woodstock Music and Art Fair. He didn't sing "Alice's Restaurant" that misty night, but he did declare that the "NY Thruway was closed!"
Not true, but a Woodstock myth too good to not hold onto.
Activist Arlo Davy Guthrie
City of New Orleans
And as funny and reaffirming as "Alice's Restaurant" is, "City of New Orleans" is comforting and nostalgic. A yearning for the slower times and relaxed travel by train.
Activist Arlo Davy Guthrie
Activist Republican
For a bit, Arlo joined the Republican party because he felt it needed more people with his type of views, but lately he's back to the Democratic Party.
Activist Arlo Davy Guthrie
Still strong
Guthrie continues to tour and perform regularly.  Santa Claus locks have replaced his curly dark topping, but his sense of humor, welcoming smile, and activism remain as strong as ever.
Guthrie continues to be a beacon for what is best about us.
Activist Arlo Davy Guthrie