Tash Sultana Already Does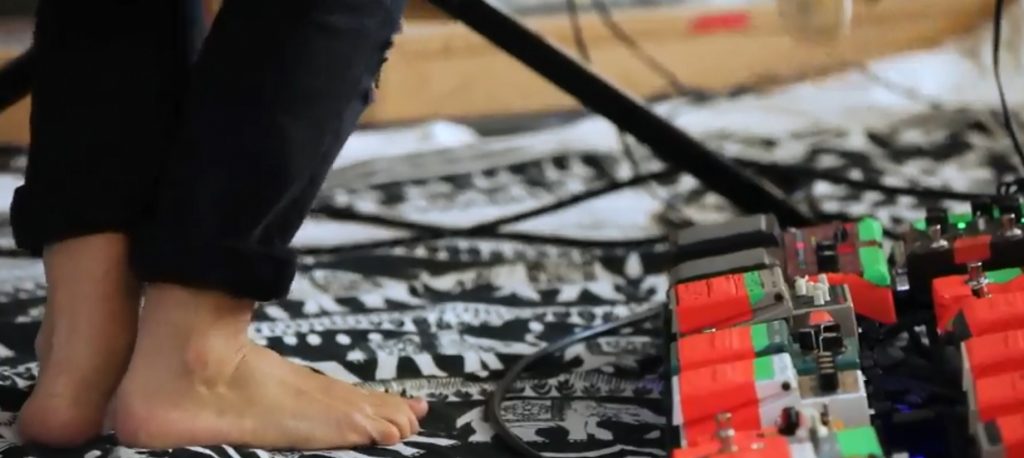 One of the most common comments I hear while volunteering at Bethel Woods Center for the Arts is "How come they don't make music like that anymore?"
"That" being music like the Beatles, Jimi Hendrix, Janis Joplin, or some other dead band or musician of the 1960s.
I have two answers to that question.
On a deeper level, we first experience music at a time and place in our lives that connects those musicians to us in a unique way. Since we can never experience that music again in the same way, it holds a landmark place in our personal history and life view.
As I say, that's the deeper level answer.
2. On a simpler level, the answer is that "They" already make music like that, but are we are willing to set aside those personal landmarks for a moment.
Tash Sultana Already
Tiny Desk Concerts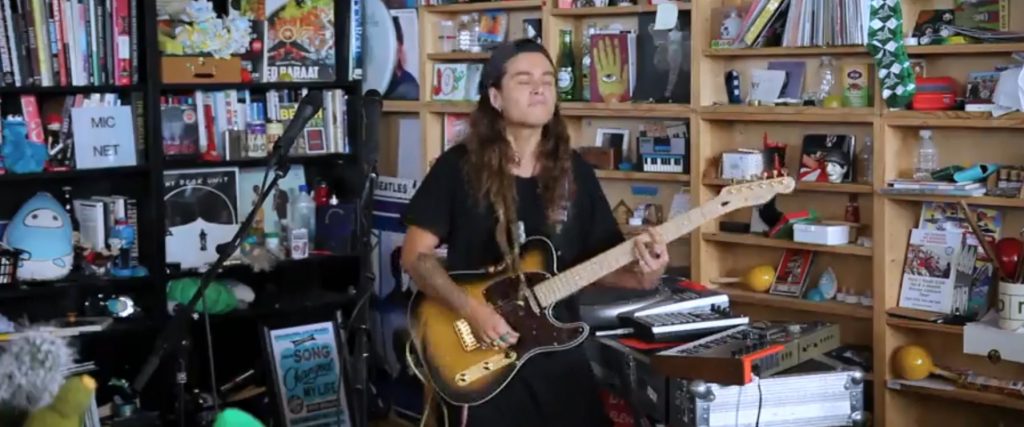 NPR's Tiny Desk series is a gold mine of new music. Host Bob Boilen describes the show as one with "intimate video performances, recorded live at the desk of All Songs Considered…."
All Songs Considered is the key phrase. If we are searching for golden music, we must be willing to put in the time to pan through a lot of grit, get uncomfortable, and have patience.
Tash Sultana Already Does
Gold in the Cloud
Gold there is, though, in them there sound clouds.
Tiny Desk featured Sultana on April 7, 2017. I was simply surfing the show's many offerings, but I stayed with her a bit to watch her build the song "Jungle."
Here is the link to Sultana's mesmerizing 25 minute 37 second Tiny Desk performance 
It wasn't the first time that I've seen a single  musician use modern electronics to build sounds into a song. For some, such construction is cheating. The sounds are not "real." Songs need several musicians, not one. To me, that thinking is weak since any electric music is manipulated sound. And acoustic musicians use all kinds of techniques to change acoustics.
Tash Sultana Already Does
Five days one million
In 2016, Sultana posted this video of herself performing/creating "Jungle" in her living room. It fools you because it looks like there is far too much music to come from just one person.
One cute part of the video is when her mom sticks her head around the hallway corner at 2:23.
In its first five days on YouTube, the video had one million views! As of April 2019?  Nearly 40 million views!!! 
Tash Sultana Already Does
Bandcamp.com
Vein of gold

Tash Sultana associates with the musicians' site Bandcamp.com.  We don't listen to music on the radio anymore. We stream music and Bandcamp is a streaming site.
Its difference is that it is also a platform for artist promotion,  particularly independent artists.  Artists can post their music for free and we can listen for free.
The idea is that if you like what you hear you can buy the music.  The idea apparently works since the site recently posted the following:
Fans have paid artists $374 million using Bandcamp, and $8.3 million in the last 30 days alone.
Bandcamp describes Sultana as "…a roots reggae/folk inspired singer/songwriter from Melbourne, Victoria. Since having her hands wrapped around a guitar at the mere age of three, the self taught artist was only destined to expand over the coming years."
For me, it answers the question…
How Come They Don't?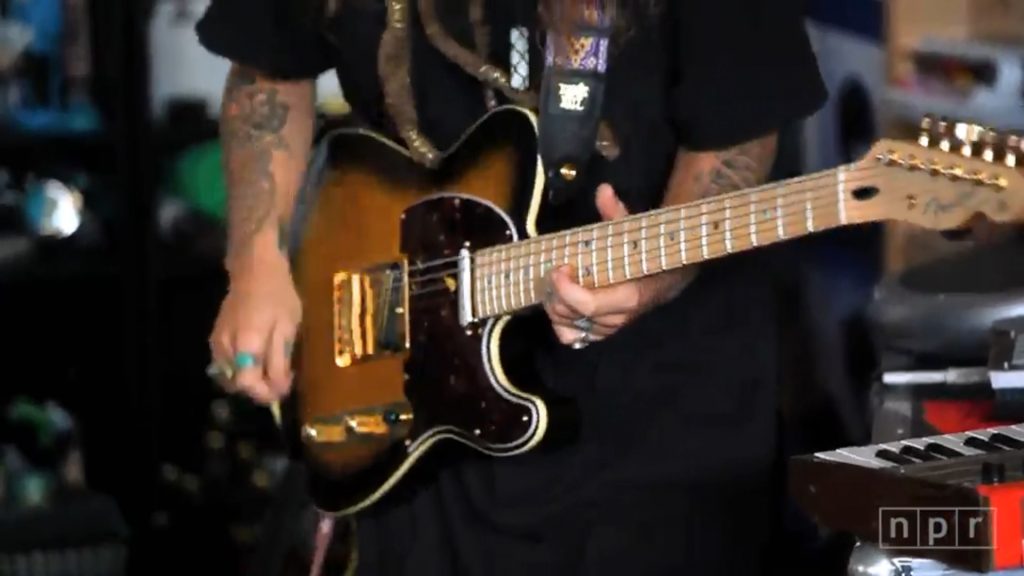 Because Tash Sultana does already. And she continues to have an energetic tour schedule to put it mildly!
She has released lots of music, but only last August (2018) did she release her first album: Flow State
Tash Sultana Already Does