November 21 Peace Love Activism
Feminism
Lucy Burns
November 21, 1913: Lucy Burns fined $1 for chalking the sidewalk in front of the White House. (see Dec 8)
Suffragists Lucy Burns and Dora Lewis
November 21, 1917: Occoquan jail officials began force-feeding  Lucy Burns and Dora Lewis followed by Elizabeth McShane. Unable to pry open Burns's mouth, officials insert glass tube up nostril, causing significant bleeding and pain. McShane developed stomach ulcers and gall bladder infection. (see Nov 27 – 28)
Rebecca L. Felton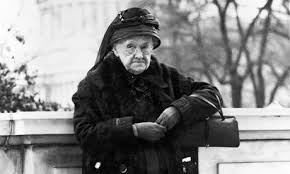 November 21, 1922: Rebecca L. Felton of Georgia was sworn in as the first woman to serve in the U.S. Senate. (see April 2, 1923)
US Labor History
Columbine Massacre

November 21, 1927: six miners striking for better working conditions under the IWW banner were killed and many wounded in the Columbine Massacre at Lafayette, Colo. Out of this struggle Colorado coal miners gained lasting union contracts. (see May 18, 1928)
César E. Chávez, Dolores Huerta, and the UFW
November 21, 2000: The United Farm Workers union ended its 16-year-old boycott of California table grapes. The union's co-founder, César Chávez, who died in 1993, had called for the boycott in 1984 to focus on the spraying of dangerous pesticides. ''Some goals of that boycott have already been met,'' the union's president, Arturo Rodriguez, said in a letter. ''César Chávez's crusade to eliminate use of five of the most toxic chemicals plaguing farm workers and their families has been largely successful.'' The union also held two boycotts against California table grapes in the 1960's and 1970's. (see April 2003)
School Desegregation
November 21, 1928: first adopted in 1890 following the end of Reconstruction, the Mississippi Constitution divided children into racial categories of Caucasian or "brown, yellow, and black," and mandated racially-segregated public education. In 1924, the state law was applied to bar Martha Lum, a nine-year-old Chinese American girl, from attending Rosedale Consolidated High School in Bolivar County, Mississippi, a school for white students. Martha's father, Gong Lum, sued the state in a lawsuit that did not challenge the constitutionality of segregated education but instead challenged his daughter's classification as "colored."

When the Mississippi Supreme Court held that Martha Lum could not insist on being educated with white students because she was of the "Mongolian or yellow race," her father appealed to the United States Supreme Court.

On November 21, 1927, in Gong Lum v Rice, the Supreme Court ruled against the Lums and upheld Mississippi's power to force Martha Lum to attend a colored school outside the district in which she lived. Applying the "separate but equal" doctrine established in 1896's Plessy v. Ferguson decision, the Court held that the maintenance of separate schools based on race was "within the constitutional power of the state legislature to settle, without intervention of the federal courts." The Court thus reasoned that Mississippi's decision to bar Ms. Lum from attending the local white high school did not violate the Fourteenth Amendment because she was entitled to attend a colored school. This decision extended the reach of segregation laws and policies in Mississippi and throughout the nation by classifying all non-white individuals as "colored." (see September 18, 1945)
FREE SPEECH
November 21, 1938: The Library Bill of Rights originated on this day with the Des Moines, Iowa, Public Library. The statement was a response to the anti-Semitic actions by Nazi Germany, which included excluding Jews and books written by Jews from libraries. (see June 19, 1939)
Japanese Internment Camps
November 21, 1945: Manzanar, one of the Relocation Centers (usually referred to as concentration camps) in the evacuation and internment of the Japanese-American during World War II, was officially closed on this day. See February 19, 1942 for President Roosevelt's Executive Order authorizing the program. Many historians regard the evacuation and internment of the Japanese-Americans as the greatest civil liberties tragedy in American history. The government's program was officially ended on December 17, 1944, but Manzanar did not close until this day, almost a year later.  The site was designated a National Historic Site, on March 3, 1992, and is now managed by the National Park Service.  (see February 2, 1948)
November 21 Music et al
George Harrison deported
November 21, 1960: from his Anthology: It was a long journey on my own on the train to the Hook of Holland. From there I got the day boat. It seemed to take ages and I didn't have much money - I was praying I'd have enough. I had to get from Harwich to Liverpool Street Station and then a taxi across to Euston. From there I got a train to Liverpool. I can remember it now: I had an amplifier that I'd bought in Hamburg and a crappy suitcase and things in boxes, paper bags with my clothes in, and a guitar. I had too many things to carry and was standing in the corridor of the train with my belongings around me, and lots of soldiers on the train, drinking. I finally got to Liverpool and took a taxi home - I just about made it. I got home penniless. It took everything I had to get me back. (see Dec 5)
"Stay" by Maurice Williams and the Zodiacs
November 21 – 27, 1960:  "Stay" by Maurice Williams and the Zodiacs #1 Billboard Hot 100. Williams wrote the song in 1953 when he was 15 after unsuccessfully trying to convince his girlfriend to ignore her 10 o'clock curfew. The original recording of "Stay" remains the shortest single ever to reach the top of the American record charts, being only 1 minute and 37 seconds long.
LSD
November 21, 1965: not the first "acid test" but a similar event held six days before the Santa Cruz Acid Test, was the Lysergic A Go Go, staged by Hugh Romney (later Wavy Gravy) and Del Close. Not as participatory as the Pranksters' Tests, attendees "brought their own head," recalled Romney. "We did not supply any psychotropics," Gravy says. "What we provided was a palette."

Though they distributed "solar meat cream" capsules at the door, according to a Los Angeles Free Press report, they were merely filled with "Safeway hamburger." The light show was provided by Romney's roommate, Del Close.  The Lysergic A Go Go was a genuinely chaotic happening, crammed with some 500 heads. (see Nov 27)

John & Yoko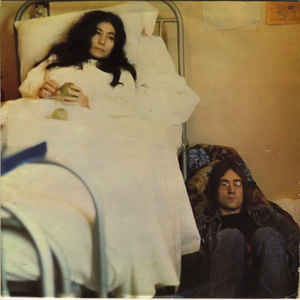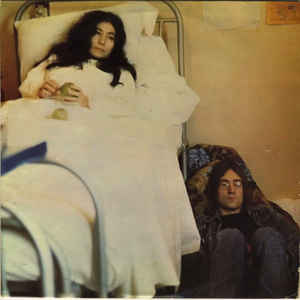 November 21, 1968: Yoko Ono suffered a miscarriage of the baby she was expecting with John Lennon. It had been due to be born in February. Lennon stayed at her side at Queen Charlotte's Hospital, London, sleeping overnight next to her. When that bed was needed for a patient he slept on the floor. Just before the miscarriage, the fetal heartbeat was recorded. It was included in Lennon and Ono's 1969 album Life With The Lions, followed by two minutes' silence. The child was named John Ono Lennon II, and was buried in a secret location. It was later claimed that Ono's miscarriage was caused by the stress of their October drugs bust and subsequent arrest.(Beatles, see Nov 22; Life, see May 9, 1969)
Beatles' Anthology 1 
November 21, 1995, The Beatles post break-up: The Beatles' Anthology 1 released in the U.S. The double CD contained 60 songs. (see Dec 9)


BLACK HISTORY
November 21, 1964: the FBI mailed an anonymous letter to Rev. Dr. Martin Luther King containing recordings of King engaging in what the FBI regarded as extramarital sexual activity. The letter was part of the FBI's attempt to "neutralize" King as a civil rights leader, a strategy it adopted as an official plan on December 23, 1963. The recordings on the tape were derived from secret and illegal surveillance of King by the FBI using listening devices placed in hotel rooms and other locations where the FBI knew King would be. The FBI had installed the first bug on January 5, 1964. While Attorney General Robert Kennedy approved wiretaps on King on October 10, 1963, he did not approve the use of the far more intrusive "bugs." The letter and the tape recording sent to King has been sealed by a judge, and it is not publicly available. (BH see Nov 29; MLK, see Dec 1)
SCOTTSBORO TRAVESTY
November 21, 2013: the State of Alabama posthumously pardoned Haywood Patterson, Charles Weems and James A. Wright, the three black men who had been falsely convicted more than 80 years ago in the rapes of two white women, thus absolving the last of the so-called Scottsboro Boys. During a hearing in Montgomery, the Alabama Board of Pardons and Paroles voted unanimously to issue pardons to the three men. (see Scottsboro for full story)
Vietnam
November 21, 1967: Gen. William Westmoreland, commander of U.S. Military Assistance Command Vietnam, told U.S. news reporters: "I am absolutely certain that whereas in 1965 the enemy was winning, today he is certainly losing." 

With such reassurances, the ferocity of the Tet attacks in two months stunned Americans. (see Nov 29)
Colonel "Bull" Simons 

November 21, 1970: a combined Air Force and Army team of 40 Americans--led by Army Colonel "Bull" Simons--conducted a raid on the Son Tay prison camp, 23 miles west of Hanoi, in an attempt to free between 70 and 100 American suspected of being held there. The raid was conducted almost flawlessly, but no prisoners of war were found in the camp. They had been moved earlier to other locations. (see January 12, 1971)

Chicago 8
November 21, 1972: all of the convictions were reversed by the US Court of Appeals for the Seventh Circuit on the basis that the judge was biased in his refusal to permit defense attorneys to screen prospective jurors for cultural and racial bias. (NYT articleh) (see Nov 23)
November 21 Peace Love Activism
Native Americans
Alcatraz Takeover
November 21, 1970: the Indians occupying Alcatraz began their second year on the island in San Francisco Bay today, still determined to get the United States to deed it to them for an Indian culture center. (NA, see Nov 26; Alcatraz, see June 12, 1971)
Code Talkers
November, 21, 2013: 96-year-old Edmond Harjo and other American Indian "code talkers" were formally awarded the Congressional Gold Medal to using their native language to outwit the enemy and protect U.S. battlefield communications during World Wars I and II. (see Nov 26)
November 21 Peace Love Activism
Watergate Scandal
November 21, 1973: President Richard Nixon's attorney, J. Fred Buzhardt, revealed the existence of an 18 1/2-minute gap in one of the White House tape recordings related to Watergate. (NYT article) (see Nov 26)
DEATH PENALTY
November 21, 1974: the National Conference of Catholic Bishops spoke out against capital punishment in a reversal of the traditional Roman Catholic Church position supporting the death penalty as a legitimate means of self-protection for the state. (see July 2, 1976)
Iran–Contra Affair
November 21, 1986,: National Security Council member Oliver North and his secretary, Fawn Hall, started shredding documents that implicated them in selling weapons to Iran and channeling the proceeds to help fund the Contra rebels in Nicaragua. (see Nov 25)
The Cold War
Dissolution of Yugoslavia
November 21, 1995: leaders of Croatia, Bosnia and Serbia agreed to the Dayton Accords ending nearly four years of terror and ethnic bloodletting that had left a quarter of a million people dead in the worst war in Europe since World War II. The Accords were formally signed in Paris, France on December 14. 
NATO expanded
November 21, 2002: NATO invited seven former communist countries to join the alliance: Slovenia, Slovakia, Estonia, Latvia, Lithuania, Romania and Bulgaria. (see February 19, 2008)
Sexual Abuse of Children
November 21, 2003: Ohio state Judge Richard Niehaus of Common Pleas Court found the Archdiocese of Cincinnati guilty of failing to report sexually abusive priests in the 1970's and 80's and imposed the maximum penalty possible, a fine of $10,000. (NYT article) (see Feb 27, 2004)
Consumer Protection
November 21, 2007: officials announced the recall of more than a half-million pieces of Chinese-made children's jewelry contaminated with lead. (see February 5, 2014)
SEPARATION OF CHURCH AND STATE
November 21, 2011: in the Republican race for the 2012 Republican presidential nomination, Rick Santorum, former U.S. Senator from Pennsylvania, based his campaign on his strong Christian views. On this day, he said that the U.S. should be governed by "God's law." His position was characteristic of many fundamentalist Christians and their political leaders who believed that religious doctrine — which is to say, their view of what it says — was a higher law than the Constitution and the Bill of Rights. (see May 5, 2014)
LGBTQ
November 21, 2013: the Pentagon had ordered national guard facilities nationwide to extend equal treatment to married couples in the U.S. military – including same-sex married couples – and Defense Secretary Chuck Hagel gave them a December 1 deadline to comply. Rather than comply, Gov. Mary Fallin of Oklahoma's announced that Oklahoma will stop processing all military spouse benefit applications at state-owned National Guard facilities rather than begin accepting the applications from same-sex spouses. Instead, military spouse applications, including those of same-sex couples, will only be accepted at four federally owned National Guard bases: the Air National Guard bases in Tulsa and Oklahoma City, the Regional Training Institute in Oklahoma City and Camp Gruber. (see Nov 27)
TERRORISM
November 21, 2013: officials arrested Pamela Morris, 45, the former secretary of the KKK chapter, for committing perjury before a grand jury investigating a 2009 cross burning her son, Stephen, is being investigated about. (see Nov 21)
November 21 Peace Love Activism, November 21 Peace Love Activism, November 21 Peace Love Activism, November 21 Peace Love Activism, November 21 Peace Love Activism, November 21 Peace Love Activism, November 21 Peace Love Activism, November 21 Peace Love Activism, November 21 Peace Love Activism, November 21 Peace Love Activism, 
Please follow and like us: