April 18 Music et al
Tommy Shannon
April 18, 1946: Tommy Shannon born. Bassist best known for his work with Johnny Winter.
April 18 Music et al
The Beatles
Dell Shannon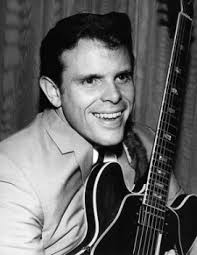 April 18, 1963: The Beatles performed at a rock show at the Royal Albert Hall in London broadcast live by the BBC.
The event, titled Swinging Sound 63, also featured among others, American singer Del Shannon. They performed twice – at 8:40 pm and again at 10 pm.
Following the event, Paul McCartney met Jane Asher for the first time. (Beatles, see May 5; Shannon, see June 1963)
1965 Oscars
The Sound of Music
April 18, 1966: 1965 Oscars held. Bob Hope hosts. Best picture: The Sound of Music  which had surpassed Gone With the Wind (1939) as the number one box office hit of all time.
April 18 Music et al
The Road to Bethel
April 18, 1969: the Wallkill Zoning Board of Appeals gave permission for the festival in the area known as Scotchtown. (See Chronology for much expanded list)
Tim Hardin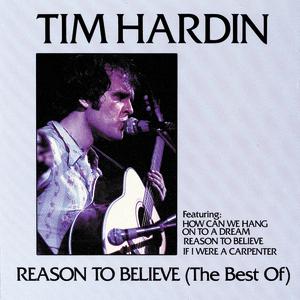 April 18, 1969: Tim Hardin signed to perform at Woodstock. $2,000. (see Apr 21)
The Beatles
John Lennon
April 18, 1975: John Lennon performed in front of a live audience for the last time when he appeared on 'Salute To Sir Lew Grade', performing 'Slippin And Slidin', and 'Imagine'. During 'Imagine' he ad libs "Imagine no immigration…" because of the recent reversal of his deportation case.
From Ultimate Rock site: "Everything finally seemed to be coming together for John Lennon, as he took the stage for what would sadly become his last public performance on April 18, 1975.
Wife Yoko Ono had become pregnant following their post-Lost Weekend reunion, earlier in 1975; Sean Lennon would be born on John's 35th birthday that October. By then, a New York State Supreme Court judge had reversed Lennon's pending deportation order, allowing him to remain in the U.S. He'd finally concluded a long-standing legal action over songwriting royalties with his publisher too, and that's what brought Lennon to the New York City's Waldorf Astoria Hotel. The occasion was a gala all-star special, organized for television broadcast, called A Salute to Sir Lew Grade: The Master Showman."
From Buskin with The Beatles: The name of John's eight-piece backing band was Brothers of Mother Fuckers – abbreviated to "BOMF" on its bass-drum head – which is probably why they were jointly announced as "John Lennon Etcetera". (He would subsequently rename them Dog Soldier.) The musicians all wore masks created by sculptor Ruby Jackson on the backs of their heads as a sardonic reference to Grade's two-faced personality, making John's participation even more baffling.(see June 13)
April 18 Music et al