April 27 Peace Love Art Activism
BLACK HISTORY
Henry Grizzard lynched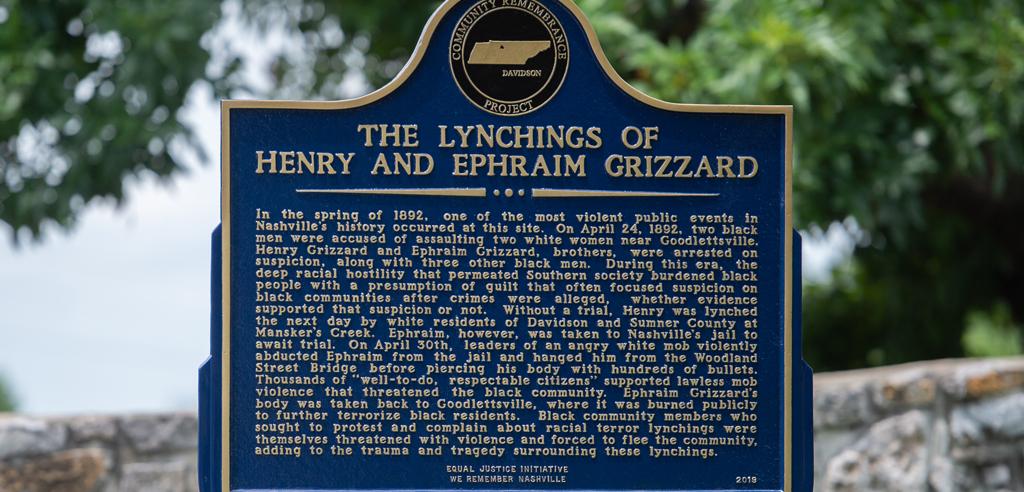 April 27, 1892: two white girls reported that black men had assaulted them. Four or five black men were quickly arrested and taken to jail, including Ephraim Grizzard, and his brothers Henry and John. On this date, a mob seized and lynched Henry Grizzard. [EJI article]  (next BH & Lynching, see Apr 30 or see 19th century for expanded lynching chronology)
Mitchell Daniel lynched
April 27, 1899:  Mitchell Daniel was lynched by a white mob in Lee County, Georgia, for "talking too much" about the brutal lynching of Sam Hose four days earlier.
As a Black community leader, Daniel reportedly spoke out against the injustice of lynching and denounced Hose's fate. This soon made him a target.
And on April 27 Mitchell Daniel's dead body was discovered on the side of a Lee County, Georgia, road—riddled with bullets. Sparse local news reports attributed the lynching to Mr. Daniel's white neighbors, but no one was ever held accountable for his death. [EJI article] (next BH and Lynching, see June 4, 1899 or see Lynching for expanded chronology)
Voting Rights
April 27, 1903: Giles v. Harris, US Supreme Court upheld Alabama's state constitution's requirements for voter registration and qualifications. Although the plaintiff accused the state of discriminating in practice against black citizens, the Court found that the requirements applied to all citizens and refused to review the results in practice, which it considered overseeing the state's process. 
The Souls of Black Folk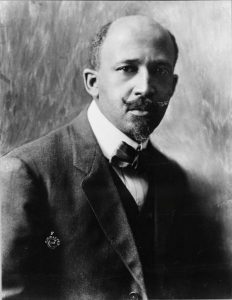 April 27, 1903: A. C. McClurg Co. published W.E.B. Du Bois' book, The Souls of Black Folk. In it, Du Bois rejected the gradualism advocated by Booker T. Washington and called for active resistance to racist policies.  (next BH, see June 23)
Marcus Garvey
April 27, 1919: Garvey announced his plan to start the Black Star Line. The Black Star Line was to be the U.N.I.A.'s vehicle for promoting worldwide commerce among black communities. In Garvey's vision, Black Star Line ships would transport manufactured goods, raw materials, and produce among black businesses in North America, the Caribbean, and Africa, and become the linchpin in a global black economy. (BH, see May 10 – 11; see Garvey for expanded story)
Viola Liuzzo
April 27, 1967: the US Court of Appeals for the Fifth Circuit upheld the conspiracy convictions of Viola Liuzzo's murderers Eugene Thomas and Collie Leroy Wilkins, Jr. William O Eaton, the third person, had already died. (BH, see Apr 28;  see Liuzzo for expanded story)
SOUTH AFRICA/APARTHEID
April 27, 1977: anti-apartheid riots in Soweto, South Africa. (see Aug 18)
Nelson Mandela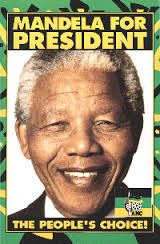 April 27, 1994: general voting opened in the first election in South African history that included black participation. Despite months of violence leading up to the vote, not a single person was reported killed in election-related violence. When the voting concluded on April 29, the A.N.C. had won more than 62 percent of the vote, earning 252 of the 400 seats in Parliament's National Assembly. Voters chose Mandela as president without opposition. (see May 10)
Integrated prom
April 27, 2013: for the first time in the history of Wilcox County, Georgia, black students and white students danced arm-in-arm at prom. Nearly 60 years after the U.S. Supreme Court ruled that segregation in public schools was illegal, half of the students from rural Wilcox County High School ended their community's tradition of segregation after raising money for an integrated prom dance. (BH, see June 20; School Desegregation,  see Sept 13)
137 SHOTS
April 27, 2015: Cuyahoga County Common Pleas Judge John P. O'Donnell declined to acquit Cleveland police officer Michael Brelo and bring an end to his voluntary manslaughter trial before hearing any defense witnesses. O'Donnell, ruling on a defense request for the acquittal, ruled that the prosecution has presented enough evidence in the trial to warrant hearing the other side's case.
In his ruling, O'Donnell wrote, "taking the evidence in a light most favorable to the state, at least 34 of Brelo's 49 shots were reasonable to deal with a perceived threat. If he is eventually found guilty of voluntary manslaughter beyond a reasonable doubt in the face of his affirmative defense that all of his shots were legally justified it will mean only that he was not justified in taking one or more of those last 15 shots to confront the perceived threat." (see 137 shots for expanded story)
Freddie Gray
April 27, 2015: with the words "black lives matter" projected in capital letters on the walls, thousands of mourners crowded into a church …to bid an emotional goodbye to Freddie Gray, the 25-year-old who died from a spinal cord injury while in police custody, and to demand reforms in law enforcement and far beyond it.
Friends, neighbors, activists and government officials from the local level to the White House filled New Shiloh Baptist Church and filed past the open, white coffin bearing the body of Mr. Gray, whose death on April 19 fed claims of discriminatory and brutal policing, and set off a week of protests here. The church, with seating for 2,200, was filled to overflowing for the funeral, with many people standing inside and more standing outside, unable to crowd in. (B & S and FG, see May 1)
Minneapolis Police Discrimination
April 27, 2022: according to a damning investigation released by the Minnesota's Department of Human Rights, the Minneapolis Police Department routinely engages in several forms of racially discriminatory policing, fails to hold officers accountable for misconduct and has used fake social media accounts to target Black people and organizations,
The investigation concluded that the department had a "culture that is averse to oversight and accountability," and city and department leaders had failed to act with "the necessary urgency, coordination and intentionality required" to correct its extensive problems." [NYT article] (next BH, see )
April 27 

Peace Love Art Activism
Feminism
Voting Rights
In 1908: while studying in England, American Alice Paul met Emmeline and Christabel Pankhurst, leaders of the Women's Social and Political Union. Paul will bring their more militant tactics in pursuit of women's suffrage back to America in 1910. (Feminism, see February 24, 1908; VR, see July 21, 1908)
US Labor History
April 27, 1911: James Oppenheim's poem "Bread and Roses" published in IWW newspaper Industrial Solidarity. (see Oct 18)
As we come marching, marching, in the beauty of the day,

A million darkened kitchens, a thousand mill-lofts gray

Are touched with all the radiance that a sudden sun discloses,

For the people hear us singing, "Bread and Roses, Bread and Roses."

As we come marching, marching, we battle, too, for men —

For they are women's children, and we mother them again.

Our lives shall not be sweated from birth until life closes —

Hearts starve as well as bodies: Give us Bread, but give us Roses.

As we come marching, marching, unnumbered women dead

Go crying through our singing their ancient song of Bread;

Small art and love and beauty their drudging spirits knew —

Yes, it is bread we fight for — but we fight for Roses, too.

As we come marching, marching, we bring the Greater Days —

The rising of the women means the rising of the race —

No more the drudge and idler — ten that toil where one reposes —

But a sharing of life's glories: Bread and Roses, Bread and Roses.
April 27 

Peace Love Art Activism
Judicial Milestone
April 27, 1942: Goldman v. United States, the U.S. Supreme Court upheld the conviction of Martin Goldman and a fellow lawyer for conspiracy to violate the Bankruptcy Act through a plan to defraud creditors, noting that the government's use of eavesdropping to gather evidence did not violate the Fourth Amendment. After receiving notice of the lawyers' intentions, federal agents had obtained evidence of the plan by surreptitiously listening to conversations through a wall in an adjacent room with a detectaphone device attached to the wall. (see June 1)
April 27 

Peace Love Art Activism
LGBTQ
April 27, 1953: President Dwight Eisenhower signed Executive Order 10450 banning homosexuals from working for the federal government or any of its private contractors.  [Complete text of order] (see September 14, 1953)
Boy Scouts
April 27, 2013: in a major step regarding openness in the Boy Scouts of America, Mormon Church officials approved the scout organization's acceptance of gay scouts. The new ruling remained controversial because it continued to ban gay scout leaders. (BSA & LGBTQ, see Apr 29)
April 27 

Peace Love Art Activism
Vietnam
South Vietnam Leadership
April 27, 1955: The Battle of Saigon began. It was a month-long fight between the Vietnamese National Army of the State of Vietnam (later to become the Army of the Republic of Vietnam) and the private army of the Bình Xuyên organised crime syndicate. At the time, the Bình Xuyên was licensed with controlling the national police by Emperor Bảo Đại, and Prime Minister Ngô Đình Diệm issued an ultimatum for them to surrender and come under state control.
The VNA largely crushed the Bình Xuyên within a week.
Fighting was mostly concentrated in the inner city Chinese business district of Cholon. The densely crowded area saw some 500-1000 deaths and up to 20,000 civilians made homeless in the cross-fire.
In the end, the Bình Xuyên were decisively defeated, their army disbanded and their vice operations collapsed.
President Eisenhower had decided to cease US support for President Ngo Dinh Diem and let him be ousted, but on April 28… ( V & SVL, see Apr 28)
April 27, 1968
In New York, 200,000 students refused to attend classes as a protest.
Vice President Hubert Humphrey announced his candidacy for the Democratic presidential nomination. In an interview, he said he supported the current U.S. policy of sending troops "where required by our own national security." (see May 9)
April 27 

Peace Love Art Activism
April 27 Music et al
Roots of Rock
April 27, 1959: "Your Hit Parade," a successful radio music show that had begun in 1935 and then gone on to television in 1950, ended because the music it played could not compete in popularity with the emergence of rock and roll. (see April 21, 1960)
I Will Follow Him
April 27 – May 17, 1963, Margaret Annemarie Battavio's very first single, "I Will Follow Him," reached #1 on the U.S. pop charts. With her 15th birthday only six weeks behind her, and three more years of high school ahead of her, the singer better known as Little Peggy March became the youngest female performer ever to top the Billboard Hot 100, but she'd never crack the top 10 again. (see May 2)
In His Own Write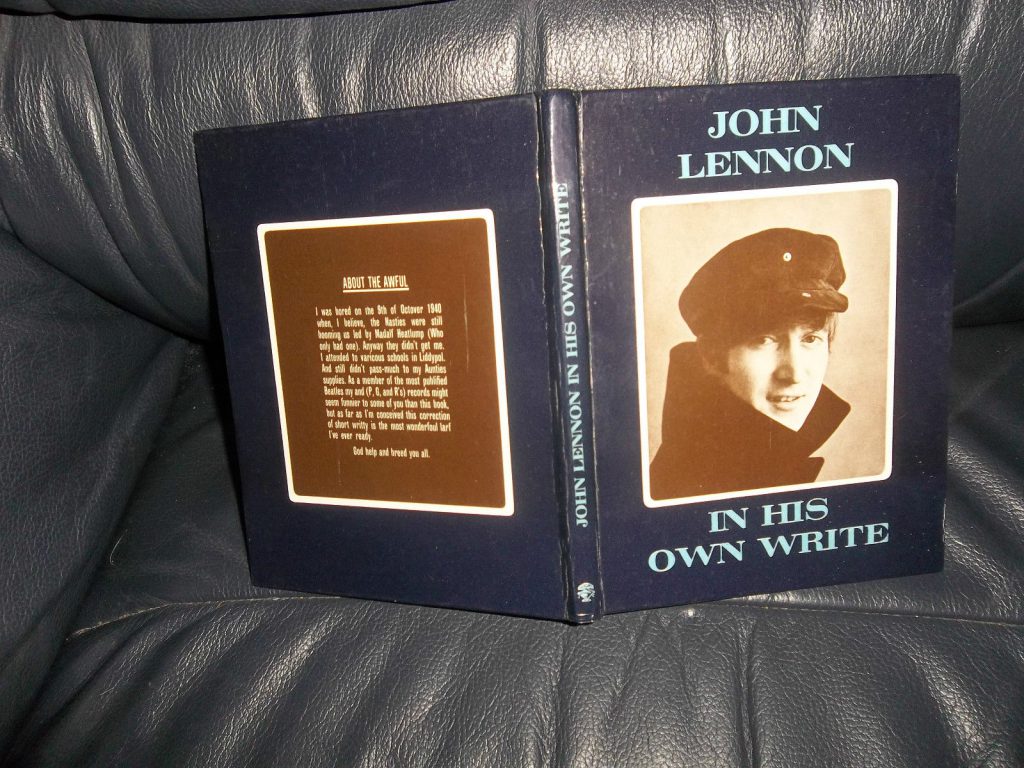 April 27, 1964: John Lennon's "In His Own Write", a collection of funny poems and drawings, was published in the U.S. (see May 2 – June 5)
April 27 

Peace Love Art Activism
US Labor History
Willow Island, West Virginia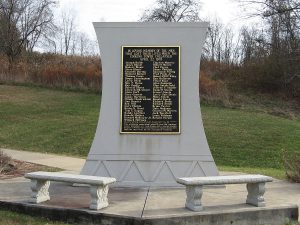 April 27, 1978: a cooling tower for a power plant under construction in Willow Island, West Virginia collapsed, killing 51 construction workers in what is thought to be the largest construction accident in U.S. history. OSHA cited contractors for 20 violations, including failures to field test concrete. The cases were settled for $85,000—about $1,700 per worker killed. (see June 22)
Dolores Huerta
April 27, 2012: President Obama awarded Dolores Huerta the Medal of Freedom, the nation's highest civilian honor. (see October 8, 2012)
April 27 

Peace Love Art Activism
INDEPENDENCE DAYS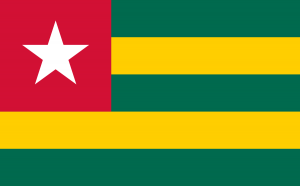 April 27, 1960:  Togo independent from France.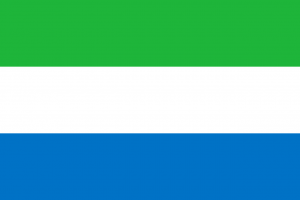 April 27, 1961: Sierra Leone independent from United Kingdom. (see Independence for all days in 1960s)
April 27 

Peace Love Art Activism
Cultural & Technological Milestone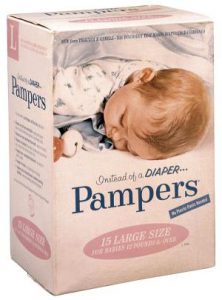 April 27, 1965:  R. C. Duncan was granted a patent for 'Pampers' disposable diapers. (see May 1)
April 27 

Peace Love Art Activism
Jack Kevorkian
April 27, 1993: a California law judge suspended Kevokian's medical license after a request from that state's medical board. (see Kevorkian for expanded story)
April 27 

Peace Love Art Activism
Iraq War II
Abu Ghraib
April 27, 2004: CBS "60 Minutes II" showed the first photos of the Abu Ghraib prisoner abuse scandal were shown. (see May 16)
April 27 

Peace Love Art Activism
World Trade Center
April 27, 2006: construction began on the 1,776-foot building on the site of the bombed World Trade Center in New York City. (see Apr 4)
April 27 

Peace Love Art Activism
Deepwater Horizon Oil Spill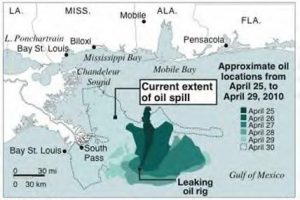 April 27, 2010: slick grew to 100 miles  across and 20 miles from Louisiana coast (see Apr 28)
April 27 

Peace Love Art Activism
Women's Health
Affordable Care Act
April 27, 2015: the U.S. Supreme Court revived religious objections by Catholic groups in Michigan and Tennessee to the Obamacare requirement for contraception coverage, throwing out a lower court decision favoring President Barack Obama's administration.
The justices asked the Cincinnati-based 6th U.S. Circuit Court of Appeals to reconsider its decision that backed the Obama administration in light of the Supreme Court's June 2014 ruling that allowed certain privately owned corporations to seek exemptions from the provision.
Obama's healthcare law, known as Obamacare, requires employers to provide health insurance policies that cover preventive services for women including access to contraception and sterilization.
Various challengers, including family-owned companies and religious affiliated nonprofits that oppose abortion and sometimes the use of contraceptives, say the requirement infringes on their religious beliefs.
The high court threw out a June 2014 appeals court ruling that went in favor of the government. In March, the court took a similar approach in a case concerning the University of Notre Dame. (see May 19)
April 27 

Peace Love Art Activism
DEATH PENALTY
April 27, 2017: Arkansas executed Kenneth Williams in the state's fourth lethal injection in eight days, concluding a frantic execution schedule officials said was necessary to carry out death sentences before one of their drugs expired. Witness accounts of the execution, the last one on the schedule in Arkansas, prompted immediate questions after journalists said they saw the inmate lurching and convulsing during the lethal injection. (see Sept 26)
April 27 

Peace Love Art Activism