April 15 Music et al
Rolling Stones/Aftermath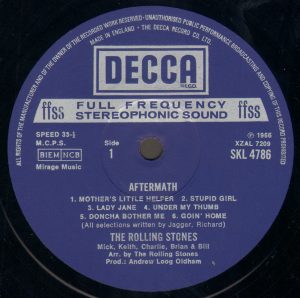 April 15, 1966: UK release of the Rolling Stones album Aftermath.
From Wikipedia: Aftermath, released…by Decca Records, is the fourth British studio album by the Rolling Stones. It was…the group's sixth American album. The album is considered an artistic breakthrough for the band: it is the first to consist entirely of Mick Jagger–Keith Richards compositions, while Brian Jones played a variety of instruments not usually associated with their music, including sitar, Appalachian dulcimer, marimbas and Japanese koto, as well as guitar, harmonica and keyboards, though much of the music is still rooted in Chicago electric blues. It was the first Rolling Stones album to be recorded entirely in the US, at the RCA Studios in California, and their first album released in true stereo. It is also one of the earliest rock albums to eclipse the 50-minute mark, and contains one of the earliest rock songs to eclipse the 10-minute mark ("Goin' Home"). 
The album covers differed and as was often the case, the track listings for the US and UK releases differed. The US release had: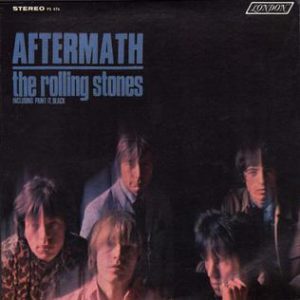 Side One:

Paint It Black

Stupid Girl

Lady Jane

Under My Thumb

Doncha' Bother Me

Think

Side Two:

Flight 505

High and Dry

It's Not Easy

I Am Waiting

Goin' Home
The album cover and track listing for the UK release was: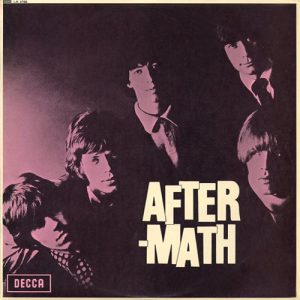 Side One:

Mother's Little Helper

Stupid Girl

Lady Jane

Under My Thumb

Doncha Bother Me

Goin' Home

Side Two:

Flight 505

High and Dry

Out of Time

It's Not Easy

i Am Waiting

Take It or Leave It

Think

What To Do
April 15 Music et al
 Something Stupid
April 15 – May 12, 1967: "Something Stupid" by Frank and Nancy Sinatra #1 on the Billboard Hot 100. It became the first father-daughter song to hit No. 1 on the Billboard pop chart.
April 15 Music et al
Beatles/Let It Be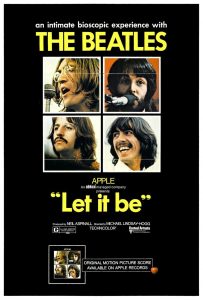 April 15, 1971: Let It Be movie received an Oscar for "Best Film Music-Oriented Film Score."  (next Beatles, see June 6)
From The Beatles dot com:
The documentary film "Let It Be" gives an unparalleled insight into the Beatles getting back to basics at Twickenham and at their own recording studios in Savile Row. It spans two weeks of recording of what was to be their final album, Let It Be.
Highlight of the film is their legendary gig on the roof of the Apple Building. The sound of their music attracts hundreds of people in the streets below. The crowd spills over into the streets, blocks traffic, frustrates the police. Windows in nearby buildings pop open as other people strain for sight and sound of their favourite performers. Even rooftops serve as precarious perches for Beatles' fans.
Let It Be was produced by Neil Aspinall and directed by Michael Lindsey-Hogg. It includes tracks such as Don't Let Me Down, Maxwell's Silver Hammer, Two Of Us, I've Got A Feeling, Oh Darling, One After 909, Across The Universe, Dig A Pony, I Me Mine, For You Blue, Besame Mucho, Dig It, Get Back and Let It Be.
April 15 Music et al