Sarah Roberts Walks Boston
On  February 15, 1848 5-year-old Sarah Roberts ("a colored child…, a resident of Boston, and living with her father.") had applied for admission to her nearest school. The school committee refused her application "on the ground of her being a colored person."
Rather than walk past the five white schools to get to her assigned black school, Sarah Roberts "went into the primary school nearest her residence, but without any ticket of admission…and was…ejected from the school by the teacher."
Sarah's father Benjamin sued.
Sarah Roberts Walks Boston
Roberts v The City of Boston
On December 4, 1849,  the case of Roberts v. The City of Boston began. Massachusetts Supreme Court Chief Justice Lemuel Shaw presided.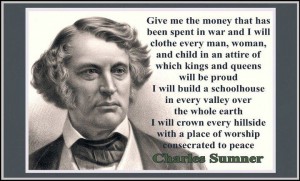 Abolitionist, and later United States Senator Charles Sumner and Robert Morris, a young Black abolitionist, represented Sarah Roberts. Their argument asserted that all persons, regardless of race or color, stand as equals before the law in Massachusetts.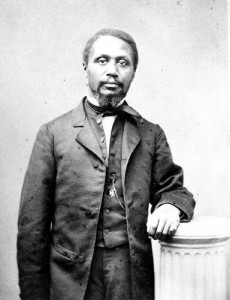 In April 1850 Judge Shaw decided in favor of the Boston Board. Shaw discounted the objection to the extra distance that Sarah had to walk as  trivial. "In Boston," he pointed out, "more than one hundred thousand inhabitants live within a space so small…it would be scarcely an inconvenience to require a boy of good health to traverse daily the whole extent of it." In light of this, he concluded, the extra distance that Sarah had to walk did nothing to make the committee's decision "unreasonable, still less illegal."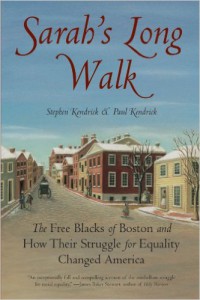 Stephen Kendrick and Paul Kendrick wrote Sarah's Long Walk (2004).
Five years later, on April 28, 1855, Massachusetts desegregated the state's public schools with a law that stated: "no distinction shall be made on account of the race, color, or religious opinions, of the applicant or scholar."
Despite that progress, on May 18, 1896, the US Supreme Court, in Plessy v. Ferguson upheld the constitutionality of state laws requiring racial segregation in public facilities (including schools) under the doctrine of "separate but equal."
It was another 58 years, on May 17, 1954, that the US Supreme Court overturned Plessy and unanimously ruled in Brown v. Board of Education of Topeka, Kans that segregation in public schools was unconstitutional. It was a victory for NAACP attorney Thurgood Marshall, who became the first black US Supreme Court justice.
Sarah Roberts Walks Boston