John Lennon Too Soon Gone
Too Soon Gone
For the parents of Boomers, December 7 is the day that would live in infamy.
For Boomers, we all know where we were crying on December 8, 1980 after hearing that Mark David Chapman shot John Lennon five times and killed him.
Too Soon Gone.
Earlier that day on an ignorantly innocent morning, Rolling Stone photographer Annie Liebowitz had met John and Yoko to take a portrait. One of the most photographed couples in history posed for another historic photo.
Historic in too many ways.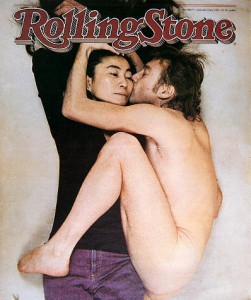 John Lennon Too Soon Gone
Annie Liebowitz
Liebowitz recalled years later that Rolling Stone editor Jann Wenner "never told me what to do, but this time he did. He told me, 'Please get me some pictures without [Yoko].' Then I walk in, and the first thing [Lennon] says to me is 'I want to be with her.'" An angry Liebowitz reluctantly agreed to John's request, and the image she captured proved to be one of her most famous—one that Lennon told her on the spot had "captured [his] relationship with Yoko perfectly."
John Lennon Too Soon Gone
Crowd Gathers
From the NY Times: A crowd began to gather at West 72d Street and Central Park West immediately after John Lennon…was shot and killed last night. Some of the first people to gather were eyewitnesses to the murder. Others had been only a block away. (NYT article)
John Lennon Too Soon Gone
Jimmy Breslin
NY newspaper writer Jimmy Breslin was famous not only for his excellent writing, but for the perspective his columns took. For John Lennon, he spoke to the cops who arrived at the scene. Here is his December 9, 1980 piece that appeared in the NY Daily News. [Thank you to distant kindred spirit Jean Van White for the link]
That summer in Breezy Point, when he was 18 and out of Madison High in Brooklyn, there was the Beatles on the radio at the beach through the hot days and on the jukebox through the nights in the Sugar Bowl and Kennedys. He was young and he let his hair grow and there were girls and it was the important part of life.
Last year, Tony Palma even went to see Beatlemania.
And now, last night, a 34-year-old man, he sat in a patrol car at 82nd St. and Columbus Ave. and the call came over the radio: "Man shot, 1 West 72 St.."
Palma and his partner, Herb Frauenberger, rushed through the Manhattan streets to an address they knew as one of the most famous living places in the country, the Dakota apartments.
Another patrol car was there ahead of them, and as Palma got out he saw the officers had a man up against the building and were handcuffing him.
"Where's the guy shot?" Palma said.
"In the back," one of the cops said.
Palma went through the gates into the Dakota courtyard and up into the office, where a guy in a red shirt and jeans was on his face on the floor. Palma rolled the guy over. Blood was coming out of the mouth and covering the face. The chest was wet with blood.
Palma took the arms and Frauenberger took the legs. They carried the guy out to the street. Somebody told them to put the body in another patrol car.
Jim Moran's patrol car was waiting. Moran is from the South Bronx, from Williams Ave., and he was brought up on Tony Bennett records in the jukeboxes. When he became a cop in 1964, he was put on patrol guarding the Beatles at their hotel. Girls screamed and pushed and Moran laughed. Once, it was all fun.
Now responding to the call, "Man shot, 1 West 72," Jim Moran, a 45-year-old policeman, pulled up in front of the Dakota and Tony Palma and Herb Frauenberger put this guy with blood all over him in the backseat.
As Moran started driving away, he heard people in the street shouting, "That's John Lennon!"
Moran was driving with Bill Gamble. As they went through the streets to Roosevelt Hospital, Moran looked in the backseat and said, "Are you John Lennon?" The guy in the back nodded and groaned.
Back on 72 St., somebody told Palma, "Take the woman." And a shaking woman, another victim's wife, crumpled into the backseat as Palma started for Roosevelt Hospital. She said nothing to the two cops and they said nothing to her. Homicide is not a talking matter.
Jim Moran, with John Lennon in the backseat, was on the radio as he drove to the hospital. "Have paramedics meet us at the emergency entrance," he called. When he pulled up to the hospital, they were waiting for him with a cart. As Lennon was being wheeled through the doors into the emergency room, the doctors were on him.
"John Lennon," somebody said.
"Yes, it is," Moran said.
Now Tony Palma pulled up to the emergency entrance. He let the woman out and she ran to the doors. Somebody called to Palma, "That's Yoko Ono."
"They just took John Lennon in," the guy said.
Palma walked into the emergency room. Moran was there already. The doctors had John Lennon on a table in a trauma room, working on the chest, inserting tubes.
Tony Palma said to himself, I don't think so. Moran shook his head. He thought about his two kids, who know every one of the Beatles' big tunes. And Jim Moran and Tony Palma, older now, cops in a world with no fun, stood in the emergency room as John Lennon, whose music they knew, whose music was known everywhere on earth, became another person who died after being shot with a gun on the streets of New York.
Aftermath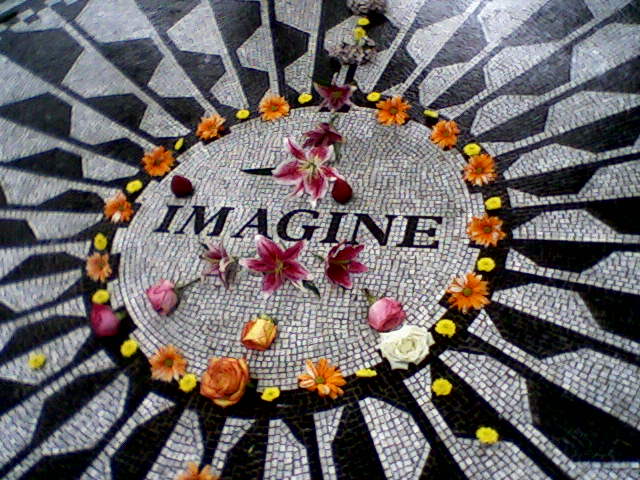 John Lennon Too Soon Gone
MDC
Mark David Chapman pleaded guilty and remains in prison. In 2000 he became eligible for parole. It was denied and he has continued to request parole every two years (again as permitted) since then. All have been denied.
In 2014 he said, "At that time, I wasn't thinking about anybody else, just me….But now, you know, obviously through people's letters and through things I hear a lot of people were affected here. I am sorry for causing that type of pain. I am sorry for being such an idiot and choosing the wrong way for glory." (USA Today article)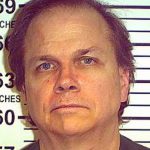 On August 29, 2016, a three-person state parole board panel rejected Chapman's ninth parole attempt. In part, the panel stated, ""In spite of many favorable factors, we find all to be outweighed by the premeditated and celebrity seeking nature of the crime."
Also that, "From our interview and review of your records, we find that your release would be incompatible with the welfare of society and would so deprecate that seriousness of the crime as to undermine respect for the law."
His next parole hearing was August 2018. The Board denied parole again in August 2018 and again in 2020.
John Lennon Too Soon Gone