Cryptologic Hero James T Davis
---
James T Davis, Tom to his friends, was the first American battlefield fatality in Vietnam. He was killed on December 22, 1961. He was 25 years old.
---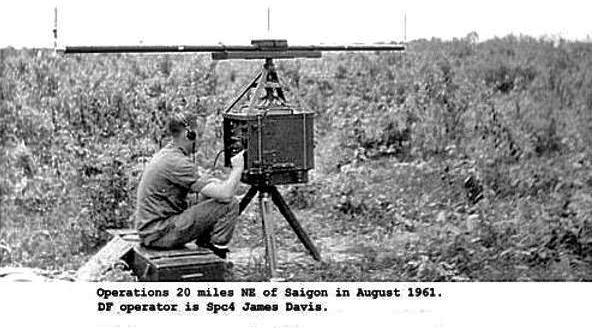 ---
In 1961, the word Vietnam in 1961 meant nothing to most Americans. Only government officials involved in the deployment of American forces, the families of those forces, and  the very few media reporters assigned to the story could find it on a map.
---
Davis was in the 3rd Radio Research Unit. It used electronics to pinpoint the enemy's location. The Vietnamese terrain made that job difficult and cryptologists had to get in close.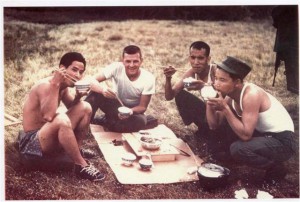 ---
Traveling in country, a landmine struck the truck Davis was in.  Davis and the other Vietnamese soldiers with him fought the following attack, but all died. (for a fuller explanation of Davis's job See The Story of a Cryptologic Hero for a fuller explanation of Davis's job and his death)
---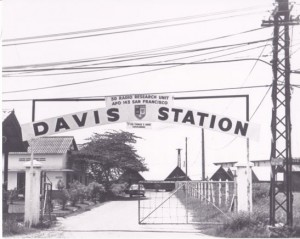 ---
In 2009, Billy Petross, a friend of Tom wrote: I first met James Davis when we were in school at Tennessee Tech. During the short time that I had the honor of knowing James we became very close friends. James was an avid fisherman and we spent many hours together on the Dale Hollow lake near his home in Livingston. He was a quite and unassuming person. I met James' mother at their home in Livingston. She was a wonderful person. I recall that once she fixed a steak dinner for us after one of our fishing trips. I was aware that James dropped out of college and joined the army because I recall trying to persuade him to stay in college. The last time I saw James was once after he joined the army he came back to the Tech campus while on leave. I never saw him after that. The next time I heard anything about James was an article in the Orange County Register in California about a James Davis from Livingston, TN who was the first soldier killed in action in Vietnam. He was a good friend. Billy Pettross  June 3, 2009 
---
Other comments about James T Davis from The Wall site)
Cryptologic Hero James T Davis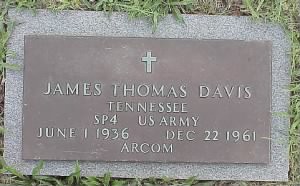 ---
James T Davis's name appears on Panel 1E, Row 4 of the Vietnam Veterans Memorial.
---
Cryptologic Hero James T Davis
---
Please follow and like us: