Beach Boys Good Vibrations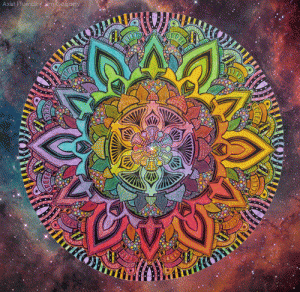 On December 10, 1966 the Beach Boys' "Good Vibrations" was Billboard's Hot 100 #1 single. Capital Records had released the single on October 10. That may seem like a long time for such a great song to reach #1, but it wasn't nearly as long as it took for Brian Wilson to make the song.  According to Rolling Stone magazine, "It took six months and cost $16,000 to make, with several distinct sections and such exotic instruments as Jew's harp, sleigh bells, harpsichord, and theremin."
He had started it on February 17, 1966 of that year while creating his masterpiece Pet Sounds album. At the time of its release, Billboard magazine wrote: Penned by Brian Wilson and Mike Love, group has a sure-fire hit in this off-beat and intriguing rhythm number. Should hit hard and fast.
Beach Boys Good Vibrations
Beach Boys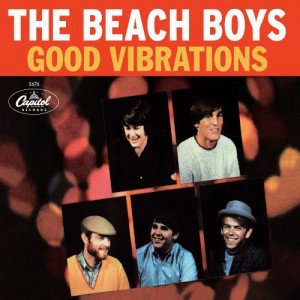 A film showing some of the ongoing recording of the Beach Boys Good Vibrations.
Read more from Rolling Stone magazine, which ranks Beach Boys Good Vibrations as the fifth best single of all time >>> Rolling Stone article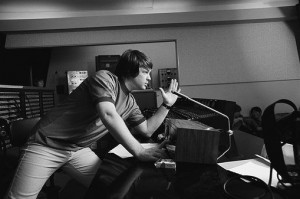 Beach Boys Good Vibrations
Good Vibrations
"Good Vibrations" was intended to be part of the "Smile" album, but  Wilson, suffering from depression, stopped work on the it in May 1967. A New York Times article began about that album began: "I'm writing a teen-age symphony to God," Brian Wilson announced to a magazine writer some months ago. At the time, an album lay half-completed on spools of black acetate. The rest existed only in spurts of rhythm and harmony in Brian Wilson's head.  (NYT article)
The song ended up on a makeshift version of the original Smile, called Smiley Smile.  According to Phillip Lambert's book, Inside the Music of Brian Wilson, Carl Wilson said that compared to what Smile would have been Smiley Smile was  "a bunt instead of a grand slam."
Beach Boys Good Vibrations
Please follow and like us: